Get effective depression treatment
Talk to a licensed therapist trained to use effective CBT techniques. Learn coping skills to manage depressive thoughts and feelings. Start feeling better after 15-20 sessions.
Messaging and video sessions
Journaling and mood tracking tools
A comprehensive therapy plan
Get personalized treatment for any type of depression
of US adults experience a mental health illness or disorder during their lifetime. Depression is one of the most common among them.
Our licensed professionals are experienced in providing effective treatment for any of these types:
Major Depressive Disorder
Persistent Depressive Disorder
Premenstrual Dysphoric Disorder
Seasonal Affective Disorder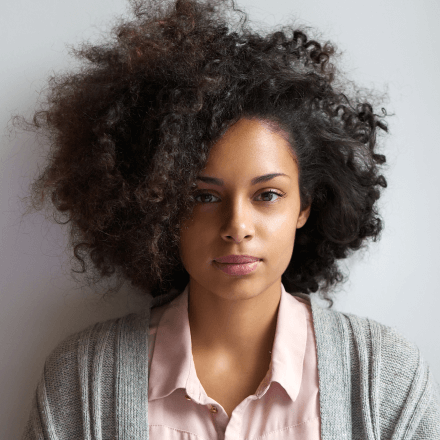 Take a short online depression test
Our scientifically validated screening test will help you find out whether you're living with depression. It's not a diagnosis, but it will help you make an informed decision on whether you need to see a therapist right now. It's absolutely free and takes less than 5 minutes.
How CBT helps in depression treatment
The CBT approach is considered to be the gold standard in depression treatment. It is based on the idea that our emotions, thoughts, and behavior are connected. Cognitive behavioral techniques help you learn healthy coping skills and apply them in everyday life through:
Cognitive restructuring or reframing
Journaling and thought records
Activity scheduling and behavior activation
Relaxation and stress reduction techniques
Proven therapy outcomes for clients who choose CBT
0%
of clients who received CBT recover
0%
less risk of depression relapse is reduced for CBT
What is included in your depression treatment plan
Calmerry therapists are equipped with the tools to customize your treatment. Also, our platform provides free features for you to engage in self-help and learn coping skills. Here's what you get starting depression therapy on our platform:
Personalized Therapy Plan with goals, objectives, and measurables to track your outcomes
Journaling tool to record your mood notes and reflections and share them with your therapist if needed
Mood tracking tool to record your daily mood in a few clicks and see patterns and trends in your emotional state.