Published August 16, 2022 / Updated January 24, 2023
Depression Test: The Benefits of Online Screening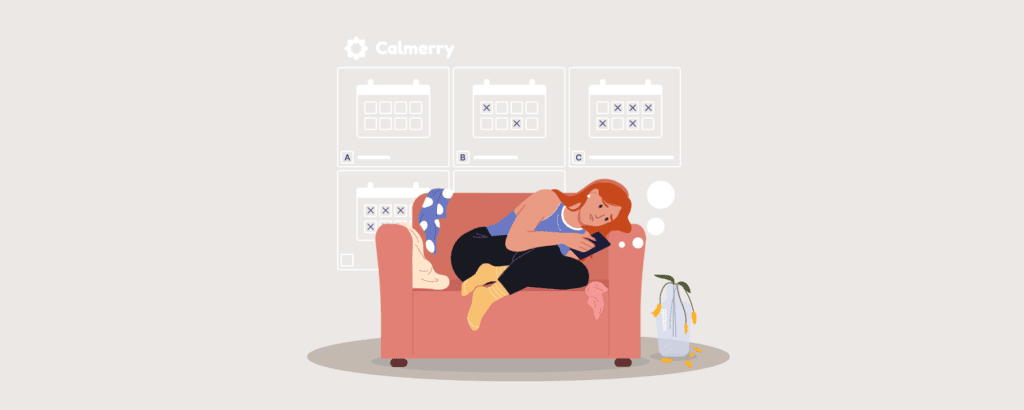 Reading Time:
4
minutes
Depression is a common mental health condition, affecting 8.4% of American adults within a given year. If you're living with depression, it's often important to seek treatment in order to relieve symptoms and reduce the impact that this issue has on daily life. If you're experiencing symptoms, and you think you might have depression, it's not always easy to know when it's time to reach out for help.
Using an online depression test should not take the place of an evaluation and diagnosis from a mental health professional. But it can help you determine whether you might benefit from further evaluation.
Take depression screening test: The PHQ-9
If you're looking for a quick depression test, you can take the PHQ-9 screener today at the Calmerry tests page or below:
Questions include, "Over the last two weeks, how often have you been bothered by having little interest or pleasure in doing things?" It also asks how often a person has felt bad about themselves, and how often they have felt they'd be better off dead, among other questions.
While these questions may seem very personal, they can help you get to the root of your symptoms. Your PHQ-9 results will tell you whether your depression symptoms are minimal, mild, moderate, or severe.
Scoring high on depression symptoms does not mean that you have officially been diagnosed with depression. But it does mean that you'd benefit from working with a therapist to determine if you meet diagnostic criteria and would benefit from formal treatment.
Beyond the fact that the PHQ-9 depression test is easy to use and can be taken online, it has been found to be accurate. Numerous studies have verified that this test is effective for identifying depression symptoms. This means that your results on this screener can be useful when you need to decide whether your symptoms reflect normal levels of sadness, or if they are likely to be indicative of depression.
Depression symptoms and signs
So, how do you know if it's time to consider taking a depression screening test? If you are experiencing symptoms that you think might align with depression, this is an indicator that it's probably time to learn more about depression and take an online screener.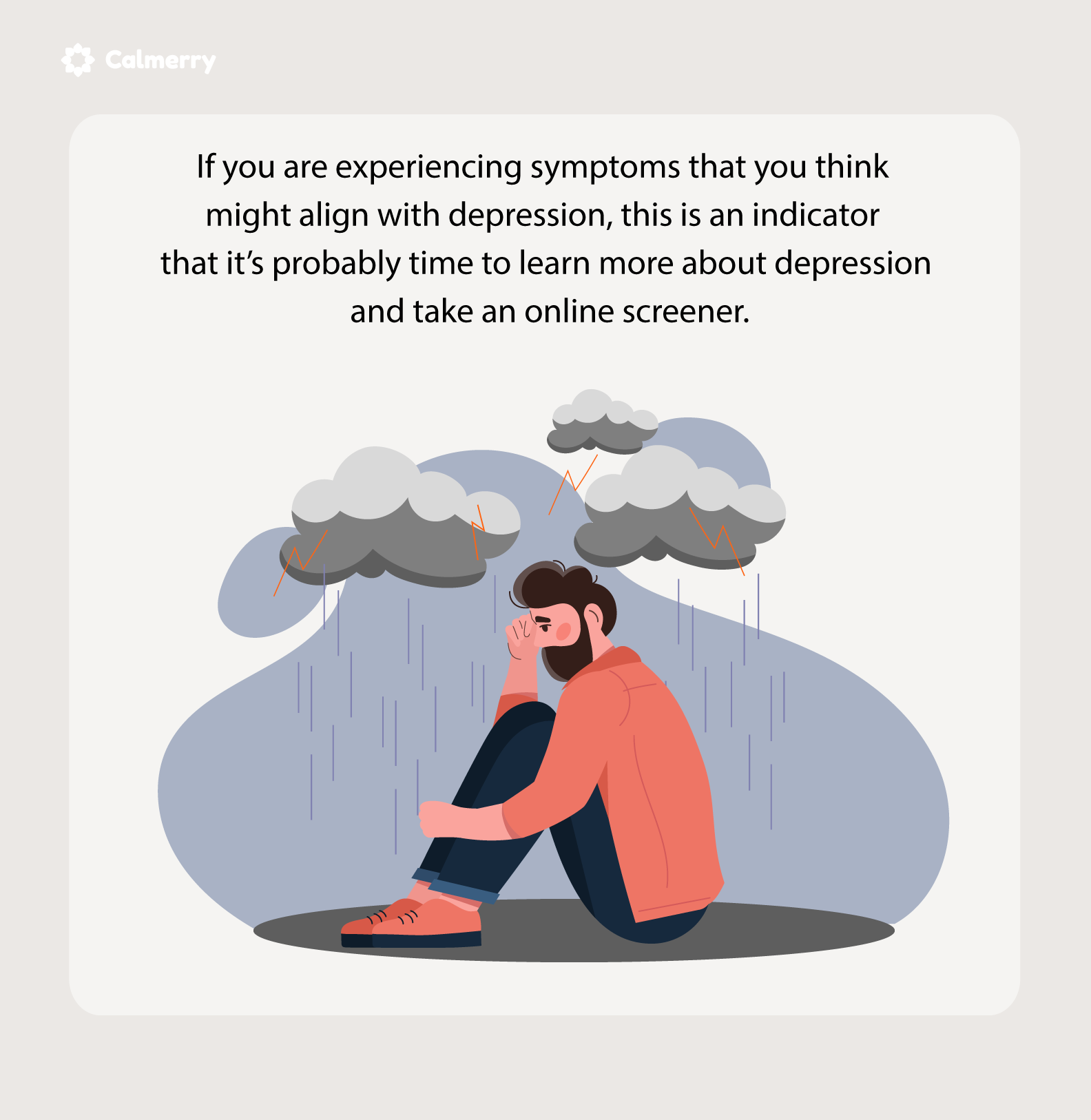 Some depression signs that suggest you might benefit from completing an online depression test, and following up with a formal evaluation, if needed, are as follows:
Feeling hopeless or pessimistic
Experiencing a sad, anxious, or empty mood that doesn't go away
Feeling irritable or frustrated
Feeling guilty or worthless
Deriving no pleasure from usual activities or hobbies
Experiencing fatigue or lack of energy
Having a hard time concentrating or making decisions
Sleep disturbances (sleeping either too much or too little)
Changes in appetite, leading to either weight loss or weight gain
Thinking about suicide or making a suicide attempt
Anyone can experience temporary feelings of sadness, especially when faced with a loss or life challenge. Someone who shows multiple depression symptoms that do not improve with time may benefit from taking a depression screening test to determine if they might meet the diagnostic criteria for depression.
How to know if you have depression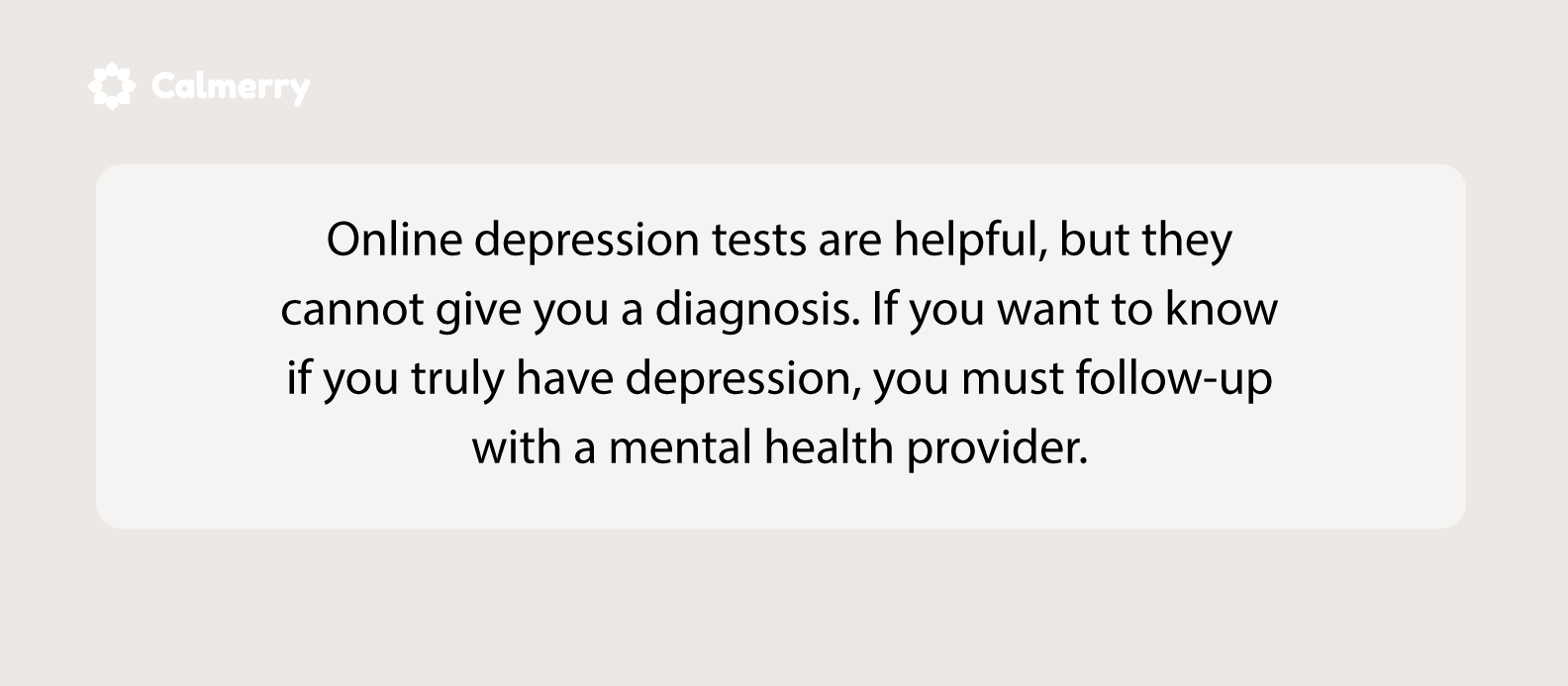 Online depression tests are helpful, but they cannot give you a diagnosis. If you want to know if you truly have depression, you should follow up with a mental health provider. They can perform a full evaluation and determine if you meet the criteria for a depression diagnosis.
If you do have depression, a clinician can work with you to develop a treatment plan, which will likely include some form of counseling or therapy to help you overcome negative thinking patterns associated with depression.
A counselor or therapist may also refer you to a doctor for medication, which can alter some of the brain chemicals that control mood and stress.
Subscribe
to our mental health digest
Let us support you on the way to better mental well-being. Get expert tips and insights on mental health delivered to your inbox monthly.
Closing thoughts
If you've taken a depression test and you find that you score in the moderate to severe range for depression symptoms, please understand that you are not alone. Many people live with depression, but it is a treatable mental health condition.
Since an online depression test should not take the place of a formal diagnosis, it is important to follow up with a therapist. They can complete a full evaluation and create a treatment plan, which will help you learn the tools to cope with depression symptoms and overcome negative thinking patterns.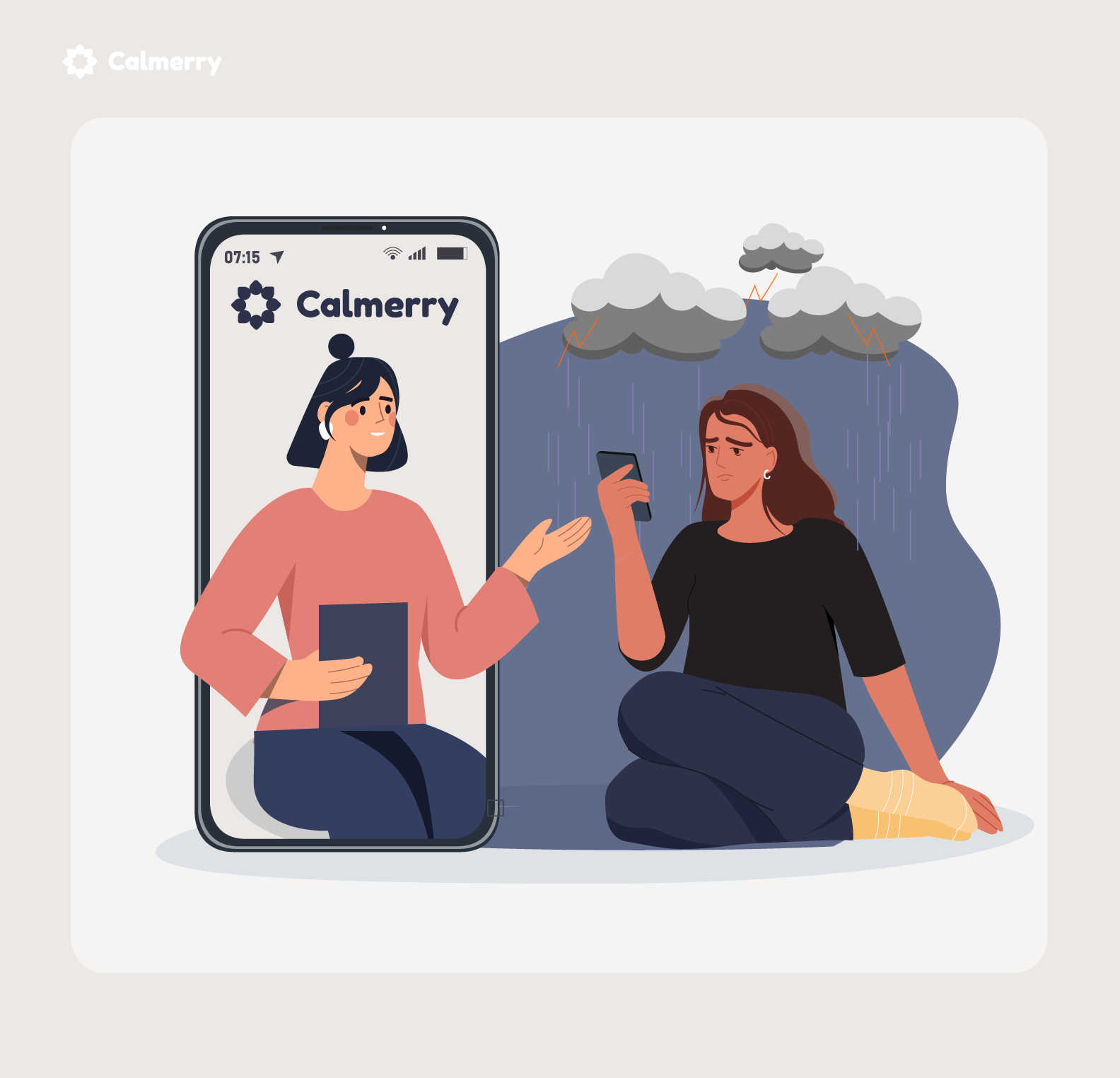 Calmerry offers online therapy for depression, with plans beginning at just $50 per week with the first-month discount. Reach out today to work with an online therapist or counselor without leaving home!
Сheck your mental well-being for free: