Feel Calm With Video Chat Therapy
Video therapy online is a modern, convenient, and affordable alternative to common in-person therapy. We are here to help our clients cope with their life challenges and provide effective mental support and treatment. Get in touch with our online video therapist to start changing your life for the better!
Human-centered therapist matching process
Affordable way to achieve a balanced life
Licensed therapists you can trust
What is Video Chat Therapy?
Video chat is your new way to get in touch with a licensed mental health professional and get quality help. There is no more need to waste time getting to a therapist's office. From now on, it's already on your laptop or smartphone. We give you all the freedom to schedule video meetings at the most convenient time and have it where you feel the most comfortable. The only thing you need is a reliable Internet connection, so whether you are at home, in the office, or even outside the city, you can connect with your specialist and share all your thoughts and feelings to feel better.
How Does Online Video Counseling Work at Calmerry?
Everything is pretty simple. You can have online therapy video sessions with the most accomplished therapists, no matter where you are. All the clients who have tried our services are extremely satisfied with the service, so it's your turn to bring quality changes to your life.
Online counseling is a perfect solution to solve all emotional problems and become a better version of yourself. If you have been willing to try counseling but never did it because of high prices, inconvenient therapist's office location, or because you are too busy to have in-person sessions, then it's time for you to take full advantage of therapy services.
Answer a short survey to get started. Be confident when sharing your thoughts and worries.

Choose a suitable subscription plan
Get a quote based on your answers, compare the offered plans and pick the one that's best for you.
Talk to a therapist online
Сommunicate with your online therapist through messages, worksheets, and live video sessions.
Make the most of online therapy
Follow your long-term therapy objectives and short-term goals, use guidelines, and track progress.
Here are the reasons you should give online video therapy a try:
You don't have enough free time to attend in-person meetings;
The number of therapists in your city/town is limited;
You prefer digital communication rather than going to a doctor's office;
You have a tight budget;
You want to get help from accomplished specialists and get in touch whenever you want.
Our experienced team will connect you with the best online therapist suited to your unique needs.
All therapists are background-checked, verified, trained and hold valid licenses from their state.
Get access to a unique therapy space where you can set up goals and track your progress in real time.
Our friendly support agents are available 24/7 to help you and give accurate answers to your questions.
Select the subscription plan that best suits your needs and budget. Plans start at just $53.
If a new issue arises during therapy, we'll match you with another therapist without charging you anything.
Everything You Should Know About Video Chat Therapy
Check out the essential information about online therapy video chat that you should know before getting started.
Is It Possible to Talk to a Therapist for Free?
This is a subscription-based platform. You have to pick the service plan you like the most, pay for the monthly subscription, and use the service according to your plan. You can send unlimited messages to a therapist as well as have a certain number of sessions included in the plan.
Is Online Video Therapy Effective?
Video sessions via the Internet are as effective as face-to-face meetings in a therapist's office. We live in an era of modern technologies that make our lives easier and more convenient. With video chat therapy, you can have digital meetings with the best industry specialists while staying at home, in the office, or on the go. Video speech therapy online enables you to be comfortable while talking to a therapist and achieve progress faster.
Is It Possible to Text a Therapist Online?
On our website, you can send an unlimited number of text messages to a therapist assigned to you. Though the answers are not instant, you will be able to get responses from a mental health professional within a few hours and tell them everything that bothers you to get relevant help and support.
Is Online Video Therapy Cheaper?
Yes, as we have mentioned above, sessions via the Internet are significantly cheaper than regular in-person counseling. That is another great reason to give it a try as you will be able to save money and still receive qualified treatment and support from our licensed specialists. In addition, you will save money not just because the service is cheaper but also because you don't have to commute to a doctor's office.
What Is Video Chat Therapy Online?
Online video therapy is a modern way to get mental guidance and effective treatment from specialists at any time, no matter where you are. If you are willing to try out therapy but lack free time or budget, then meetings via the Internet will be a perfect choice for you. You can have video sessions that feel like regular face-to-face meetings and receive treatment and emotional help you might require at the moment.
Who Needs Online Video Therapy or Counseling?
Online therapy will be a good choice for everyone who's going through a challenging period in their lives and who needs qualified mental health help and treatment. Video calls are a modern alternative to in-person sessions as they are less expensive and more convenient in use. No matter what is the issue you want to solve, we are ready to help.
For more information, please visit our FAQ
We have plenty of qualified specialists on board with years of professional experience. You can always rely on our team, no matter what brought you here. We will help you solve all your emotional challenges and let you live a happy and fulfilling life. Give us a call today, so we can guide you through the services. We'll tell you more about how everything works, so you can get started on our website right away.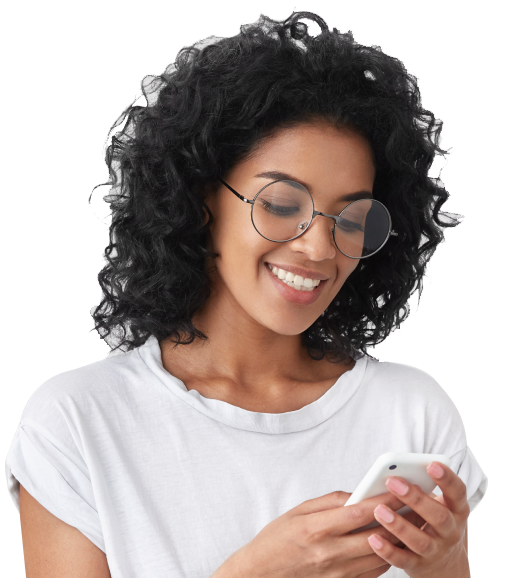 "
I hesitated about using virtual therapy services before I found Calmerry. It took me just three visits to find a therapist who I feel comfortable with. I really appreciate the Calmerry platform for an individual approach and great customer support.
Michelle
September, 2020
"
I like Calmerry because of the pricing and conditions! It's much cheaper than other therapy platforms and apps.
David
August, 2020
"
It was a great challenge for me to find a therapist who is right for my needs, but I succeeded. Our first session was more like Q&A but maybe such a path helped me find my counselor.
Allison
September, 2020
Advice For Good Mental Health
Find advice and support from mental health professionals for common problems. Learn about self-help strategies that can help improve your mental well-being. Tips for good mental health from Calmerry.
Even when we clearly understand that we need to see a counselor, we might postpone this decision simply because we don't know what's going to happen during the session. Moreover, prior to coming to the session, we need to find a therapist that would fit our...
Start your therapy journey today
88% found Calmerry to be as effective or more effective than traditional therapy.
95% found it to be more convenient than traditional therapy.