Published February 13, 2023 / Updated May 17, 2023
The Link Between Depression, Physical Symptoms, and Body Pain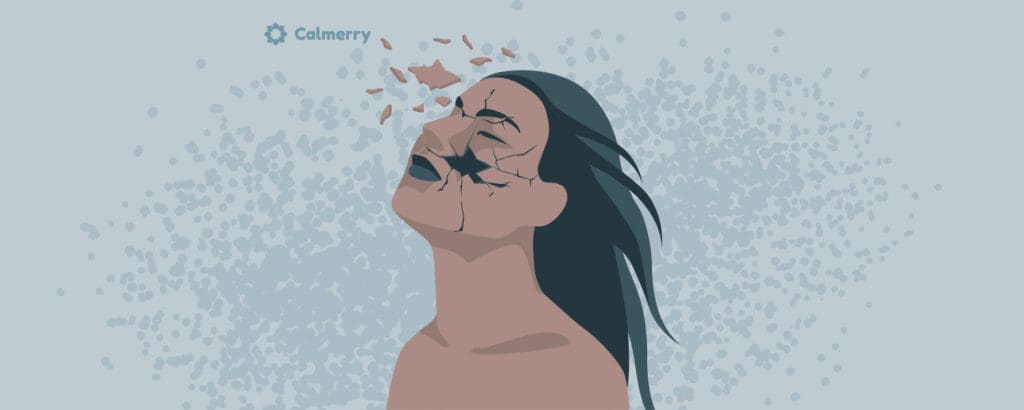 Reading Time:
7
minutes
Depression is a mental health condition. It is typically associated with low mood, unhappiness, low self-esteem, lack of motivation, and loss of interest in one's usual activities. However, depression is also strongly linked to a plethora of physical symptoms. In some cases, the appearance of substantial physical symptoms can lead to an incorrect physical health diagnosis, while depression remains undetected.
Learning about the effects of depression on the body can help you understand more about any symptoms you might be experiencing.
How does depression affect the brain?
While depression is a mental health condition, it is the impact it has within the brain that is responsible for many physical symptoms. In fact, it can be surprising to learn that vague aches and pains can be one of the first and only symptoms of depression.
Dr. Madhukar H. Trivedi found that it is common for patients to come to their family doctor with only physical symptoms, with little evidence that they are feeling sad or are struggling with low mood or depression. This can make it harder to diagnose depression, especially when physical symptoms act as a red herring.
When aches and pains are the only indicators that an individual's mental health is under strain, it is not obvious to either the patient or doctor that depression could be the cause.
How can depression cause physical pain?
One of the myths about depression is that it's "all in your head."
While depression is a mental health condition, its significant impact on the brain is responsible for physical symptoms, including widespread pain. Depression is known to cause chronic painful physical complaints, including headaches, backache, joint pain, pain in the arms and legs, and gastrointestinal pain.
Dr. Trivedi reported that physical pain and depression both have a deep biological connection within the neurotransmitters of the brain. Dysregulation of transmitters, including serotonin and norepinephrine, can cause both depression and pain. So, treating depression can concurrently help reduce both physical and mood-related symptoms of the condition.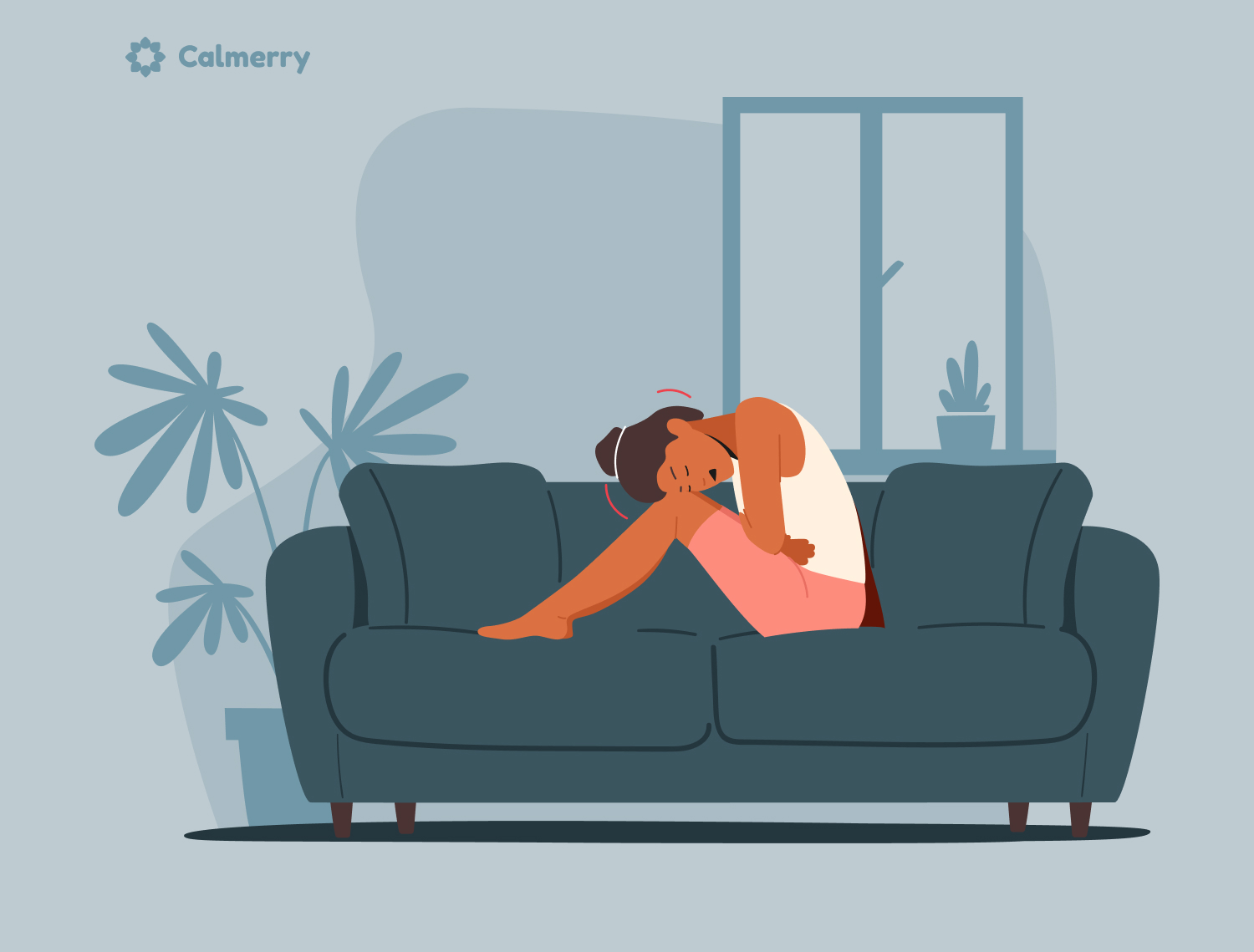 How does depression affect people's physical health?
Aside from pain, discomfort, and body aches, physical symptoms of depression can vary from person to person. Physical symptoms can also change over time, so you may notice different bodily indicators of depression over a period of months.
There are many symptoms of depression, but you may notice one or more of the following:
Gastrointestinal symptoms
It is common for those with depression to complain of nausea, stomachache, diarrhea, or constipation. This can change the way you feel about eating, making food seem less appealing, or even more appealing.
Change in weight
For some people, symptoms affecting the stomach and bowel can reduce their appetite, whereas others may feel more like eating to try to settle their symptoms. As a result of gastrointestinal symptoms, you may notice that your weight increases or decreases.
Becoming over- or under-weight can impact your mental and physical health further. Being overweight or obese can lead to low self-esteem and anxiety, and lower your mood even further, creating a vicious cycle of weight gain and low mood.
Becoming underweight can also cause anxiety and may make you feel more lethargic or less able to focus on managing your mood. Those who severely restrict their food intake may also be at risk of nutritional deficiencies.
High blood pressure
Depression can impact the cardiovascular system, as it is known to prevent blood vessels from widening. This can lead to high blood pressure. While high blood pressure does not tend to cause symptoms itself, it increases the risk of serious health complications, including heart attacks, strokes, and kidney disease.
Diabetes
Depression has been found to increase the risk of type 2 diabetes. Like high blood pressure, diabetes may not cause symptoms straight away. However, diabetes increases your risk of kidney disease and vision loss, and even may cause the need for limb amputation.
Inflammation
Having depression increases the release of chemicals involved in inflammation. This included levels of C-reactive protein (CRP). CRP is a marker that is typically raised if you have an infection or another source of inflammation in the body, for example, following an injury.
Inflammation related to depression may have a negative physical impact on the body, increasing the risk of chronic inflammatory conditions such as asthma, heart disease, arthritis, and autoimmune conditions, including multiple sclerosis (MS).
Weakened immune system
Depression has been linked to a higher risk of a wide range of infections, due to the weakening of the immune system. This includes infections of the lungs, gastrointestinal system, bladder and kidneys, brain, and skin. If you have depression, you may therefore notice you regularly succumb to infections.
Lethargy
Lethargy and fatigue are extremely common in people with depression. During depressive episodes, it is common for individuals to have difficulty falling asleep, regular night-time disturbances, and early morning waking. Any time spent asleep is often found to be not restorative.
Feeling tired, exhausted, or lethargic can be the most troubling symptoms of depression, as they impact what you feel able to achieve and cope with each day. Feeling drained can also make it feel much harder to put steps in place for recovery, including seeking psychotherapy for depression or committing to exercise.
Common physical symptoms of depression in women
Men and women may experience depression differently. Depression in women is very common, with 1 in every 8 women in the U.S. experiencing this problem. Most often, women have the following symptoms.
Pain during sexual intercourse
In some cases, having depression can lead to difficulty or pain during sexual intercourse. This is more likely to affect women than men, and such a symptom can feel particularly upsetting. Women may notice that they also have difficulty having an orgasm.
Symptoms linked to postpartum depression
Postnatal or postpartum depression is a low mood that occurs following the birth of a child. Women may notice that they feel very sad or anxious, with irritability or a short temper towards their partner or baby. New mothers may be particularly troubled by the feeling that they are not good enough or that they cannot look after their babies properly.
Postnatal depression can lead to difficulties bonding with your baby, which can be extremely distressing.
Specific physical depression symptoms in men
There are also some physical effects of depression that are specific to men. Men may be more likely than women to appear angry or aggressive as a result of their low mood. Men are also at greater risk of dying by suicide than women.
If you or someone you know is at the risk of suicide or self-harm, please contact the 988 Suicide and Crisis Lifeline
Men may notice that they have difficulty achieving or maintaining an erection, and difficulty having an orgasm. They may also complain of a reduced libido or sex drive.
These depression symptoms in men can sometimes be caused by antidepressant treatment, rather than the condition itself. If you take medication for depression, you may therefore wish to discuss whether you might be experiencing a side effect.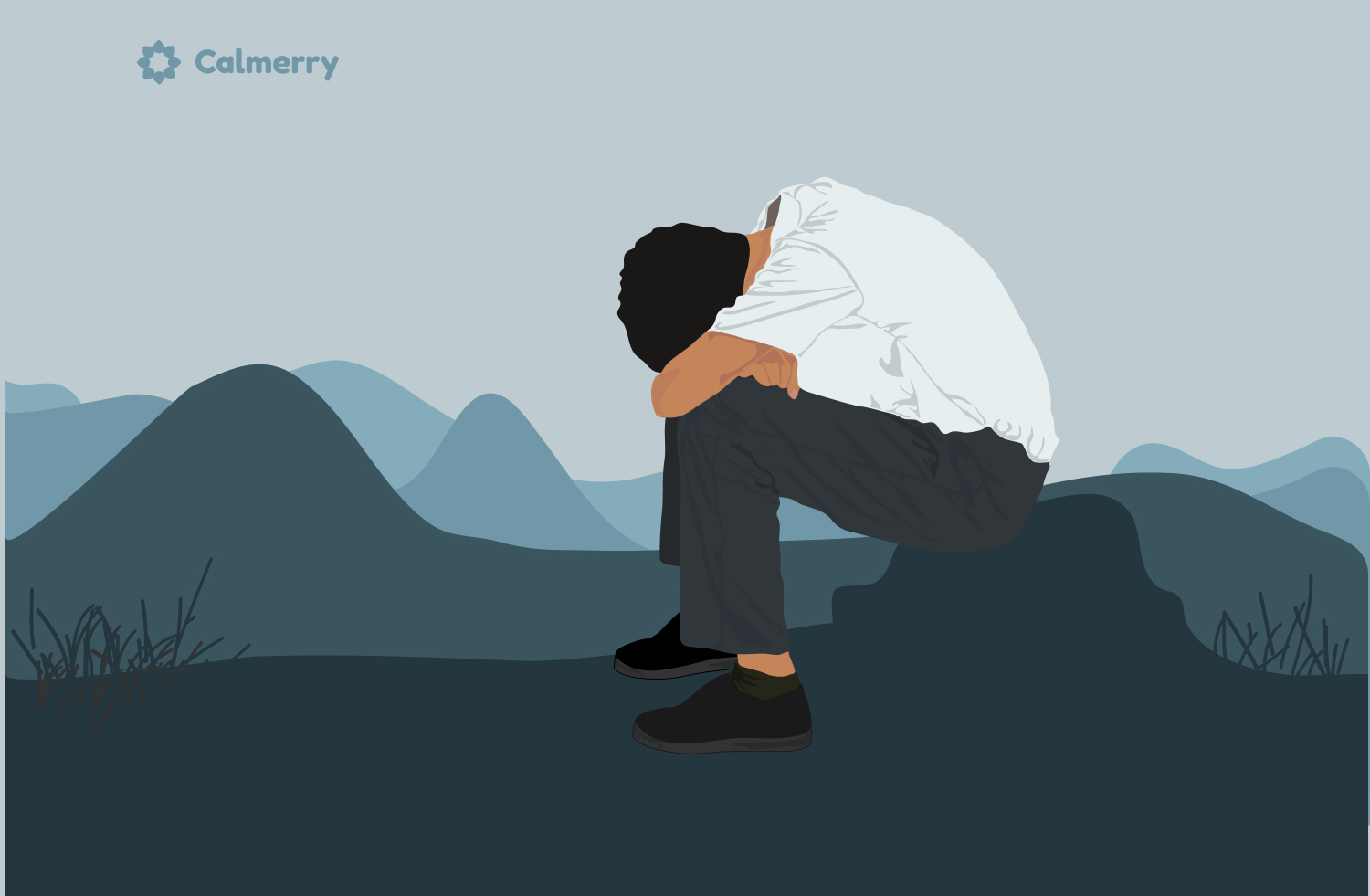 How to manage physical symptoms of depression
Managing the common physical symptoms of depression implies receiving effective treatment for the underlying condition. It's impossible to address physical symptoms without dealing with their root cause. Here are some
Therapy
Opting for depression therapy, such as cognitive behavioral therapy (CBT), or another form of talk therapy can help you start to make sense of how you are feeling. It will also help you take steps that are necessary to start healing and supporting your mental health. This could include trying mindfulness, journaling, relaxation therapy, or guided self-help courses.
If you are struggling with existential depression, you may worry that you cannot answer big questions, such as the meaning of life, your purpose in the world, or queries relating to religion. You may find it particularly helpful to speak to a trained professional about how you are feeling. The quest to understand these big questions can take a lot of time and internal exploration.
Medical treatment
There are also some medications that can help lift low mood, including antidepressants, anti-anxiety medications (anxiolytics), and pills that can assist with returning to a healthy sleeping pattern.
Treatment courses can be prescribed and monitored by your family doctor or mental health specialist. Some people will only require a short course of treatment, while others may take medications long term. If you can successfully treat and manage your depression, this will also help you address the physical symptoms.
Exercise
One form of self-help that has proven to be effective for treating depression is exercise. Regular exercise can not only improve the psychological symptoms of depression but also mitigate the physical symptoms, including obesity, type 2 diabetes, high blood pressure, and inflammation.
Subscribe
to our mental health digest
Let us support you on the way to better mental well-being. Get expert tips and insights on mental health delivered to your inbox monthly.
Lack of motivation related to depression may have stopped you from exercising in the past. However, as part of your depression therapy, you can start to get active step by step. Take a gentle walk around your neighborhood once or twice a week, and gradually build up the speed and frequency of activity.
Within a few months, you could be walking briskly several times each week. If you find this effective, you may feel encouraged to try the gym, cycling, swimming, jogging, or other kinds of physical activity.
Self-care practices
Many individuals with depression also find it beneficial to make time for self-care practices, including journaling and making time for relaxation, such as reading. Sometimes, you may benefit from just taking a bubble bath, practicing mindfulness, and writing positive affirmations.
Final thoughts
Depression causes disruption of neurotransmitters in the brain, leading to not only psychological symptoms but also significant physical complaints. Physical symptoms of depression include debilitating pain, digestive complaints, and an increased risk of long-term conditions, including heart disease and type 2 diabetes.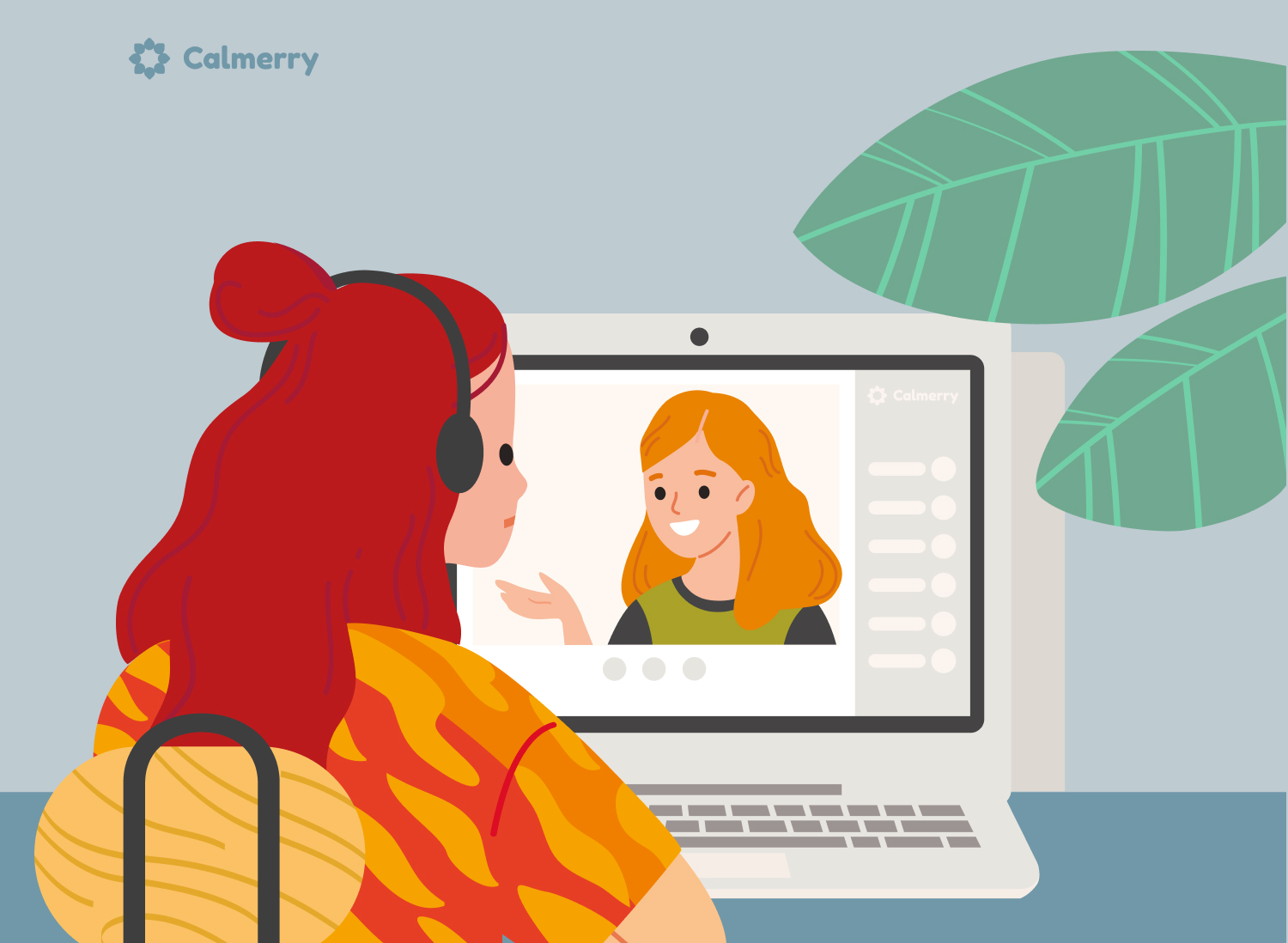 Treating depression is the most effective way to manage the physical symptoms of depression. This may involve seeking expert advice from a counselor or therapist, making time for self-care, and trying to regularly exercise.
Talk therapy can go a long way toward helping you overcome physical symptoms of depression because it addresses the root causes of the problem. If you experience symptoms of depression, don't hesitate to reach out for help. You deserve to live a happier life!
Сheck your mental well-being for free: