Published July 20, 2022 / Updated March 16, 2023
How Long Does Depression Last? Learn Some Answers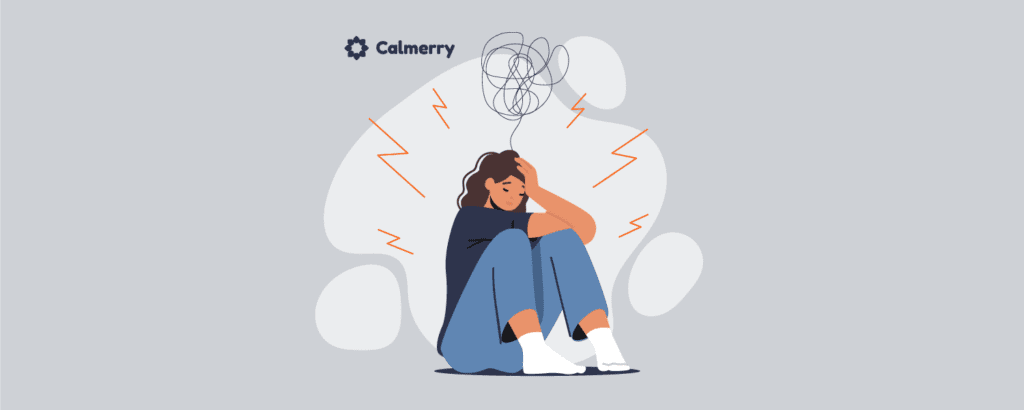 Reading Time:
6
minutes
According to the National Institute of Mental Health, 8.4% of U.S. adults had at least one episode of major depression in 2020. Coping with an episode of depression can be difficult because episodes involve symptoms like persistent feelings of sadness, difficulty concentrating, and lack of interest in usual activities.
There is treatment available to alleviate these depression symptoms, but when you're in the midst of them, it's natural to wonder, "How long does depression last?" While every situation is different, the information below can help you understand what to expect.
Variations in the length of depressive episodes
There is no single, perfect answer to "How long does depression last?" Each person is unique and will experience depression in a different way. Some people may have a mild episode of depression and fully recover with treatment, whereas others may have severe or recurring episodes. It is impossible to determine exactly how long an episode will last or whether a person will relapse after undergoing treatment and entering remission.
There are certain factors that can increase the likelihood that a person will experience chronic depression. For instance, one recent study found that older people were more likely to have persistent depression (lasting two years) when compared to younger adults.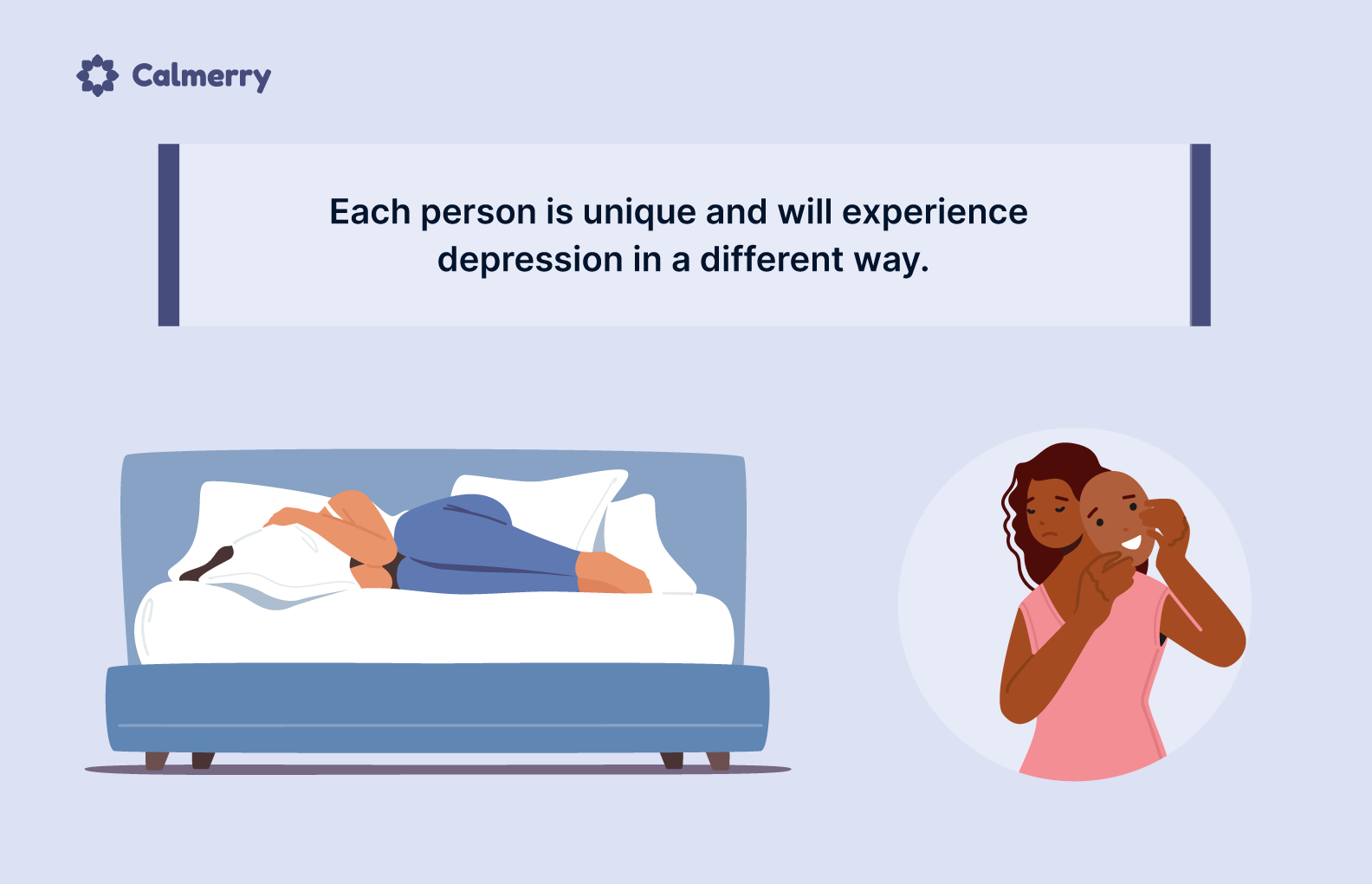 Some other risk factors for persistent depression include:
Genetics
History of mental illness
Neuroticism/high anxiety
Trauma
Low self-worth
Environmental factors
Based on what is known about the course of depression, the answer to "When will my depression go away?" is not straightforward. With treatment, depression symptoms can improve, but the timeline will vary for each person.
Differences based on diagnosis
Each person will differ in the length of time it takes to overcome depression symptoms and enter remission, but there are some general expectations related to a person's diagnosis. There are several different forms of depression, each of which is associated with a timeline based on diagnostic criteria.

Major depression
When people use the term "depression," they are often referring to major depressive disorder, which is a mood disorder included in the Diagnostic and Statistical Manual of Mental Disorders. To meet the diagnostic criteria for major depression, a person must experience depression symptoms most of the day, every day, for at least 2 weeks.
Symptoms of major depression include:
Depressed mood
Changes in weight
Difficulty sleeping
Lack of energy
Feelings of guilt
Difficulty concentrating
Slowed movement
Lack of interest in usual activities
And thoughts of suicide
While episodes of depression need to last at least two weeks to meet diagnostic criteria, they can last longer than this, depending upon the severity of a person's symptoms and their risk factors.

Bipolar depression
Depression can also occur in the context of bipolar disorder, which involves alternating episodes of mania, or an elevated mood, and episodes of depression. Just as with major depressive disorder, depressive episodes in bipolar disorder last at least 2 weeks.
It is possible for depression to be of a shorter duration for patients with bipolar disorder, as they may experience rapid cycling, which is diagnosed when a person has four or more mood episodes in a year. Someone who has bipolar disorder with rapid cycling may have brief periods of depression before cycling back to mania.
Persistent depressive disorder
For some people, depression can be ongoing, lasting for several years. While major depression only requires depression symptoms to last 2 weeks for a diagnosis to be made, persistent depressive disorder is diagnosed when a person shows depression symptoms for at least 2 years.
In cases of persistent depression, a person experiences a depressed mood along with two other symptoms. In many cases, this is considered a milder, more chronic form of depression when compared to major depressive disorder.

Postpartum depression
Postpartum depression occurs during the period after childbirth, and like other forms of depression, its duration can vary. For example, a review of multiple studies found that some mothers experience remission of postpartum depression symptoms as soon as six months after symptoms first appear. In contrast, others remain chronically depressed, in some cases for several years.
About half of women experience remission within a year or so, whereas another half are chronically depressed, but results vary by study.
There is no simple answer to "When will my depression go away?" when it comes to postpartum depression. Some mothers may be prone to more chronic cases, whereas others may recover relatively quickly as time goes on.
Does depression go away?
People often wonder if depression goes away, and many may ask, "Is depression curable?" Being curable would suggest that depression can be permanently healed, without recurring episodes. In this sense, depression isn't exactly curable, but it is certainly treatable.

Quality depression treatment can make symptoms more manageable and can reduce the risk of relapsing after a period of remission. Ongoing treatment can increase the likelihood that a person remains in remission.
In fact, research shows that among patients who continue taking antidepressant medications, around 20% relapse after 48 weeks, compared to a relapse rate of nearly 40% among those who take a placebo. This suggests that while some people do relapse over the course of a year, a large majority of those who continue taking medication do not experience a return of depression symptoms.
Subscribe
to our mental health digest
Let us support you on the way to better mental well-being. Get expert tips and insights on mental health delivered to your inbox monthly.
Further research shows that patients who do not achieve remission with therapy or medication alone can find relief from depression symptoms when treatment is modified. More specifically, adding therapy to a medication regimen, and vice versa, increases the chances of remission.

Findings like these are promising and suggest that depression is treatable. With proper treatment, it is possible to experience an extended period of remission, in which depression symptoms are minor or non-existent and do not interfere with daily life.
Recovering from depression
So, how long does depression last? There is no easy answer, as individual risk factors and experiences can lead to different durations of depression. For instance, people with more risk factors for depression, such as family history and trauma, may be more likely to experience chronic depression.
On the other hand, some people may have milder cases of depression that respond better to treatment and resolve more quickly.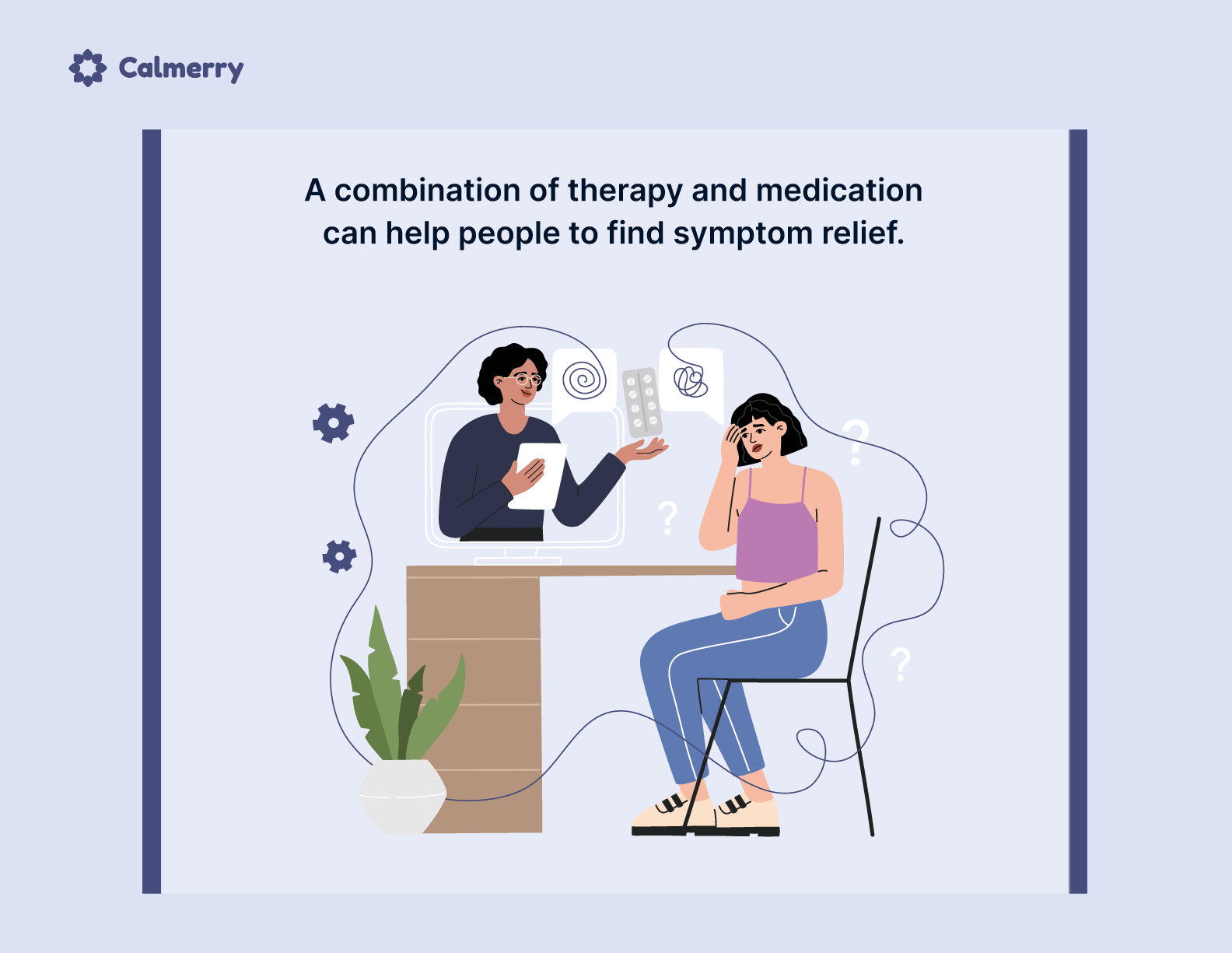 The duration of your depression symptoms also depends upon the type of depression you experience. On the one hand, persistent depressive disorder lasts for two or more years, whereas a major depressive episode, whether it occurs on its own or in the context of bipolar disorder, only has to last two or more weeks to be diagnosed.
Ultimately, you increase your chances of achieving remission if you seek depression treatment. In many instances, a combination of therapy and medication can help people to find symptom relief. Practicing self-care through proper diet and exercise can also make depression symptoms more manageable.
Seeking treatment for depression is the best way to receive relief from symptoms. If you're in search of services for depression, online therapy may be a suitable option for you. You'll be able to connect with a therapist from the privacy and convenience of the home. So you can learn ways to manage depression symptoms and reduce the impact that they have on key areas of your life, such as your job and your relationship.
Сheck your mental well-being for free: