Published March 14, 2022 / Updated March 23, 2023
How Can You Tell if Therapy Is Working? 3 Signs of Progress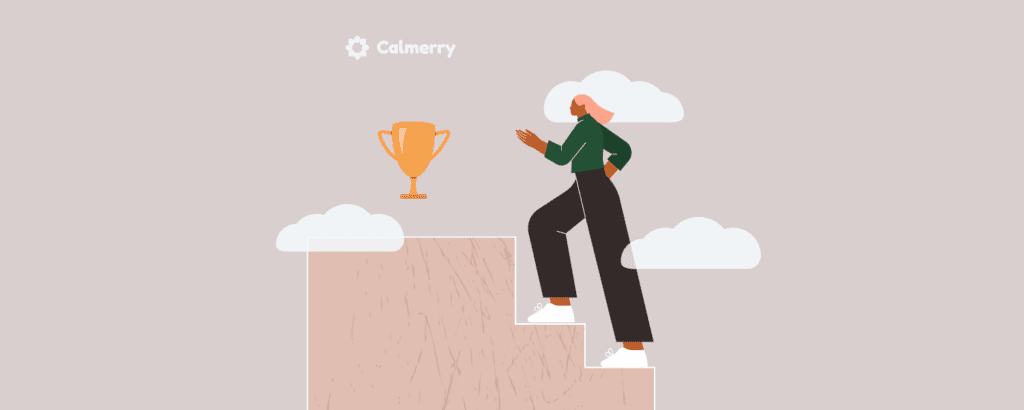 Reading Time:
5
minutes
Starting individual therapy can be a transformative experience, but how do you know if it's actually working? It's not always intuitive to make sense of the fact that talking to someone you barely know (at least not in a conventional way) once a week can actually help you. But it can.
Though typically not a "quick fix," therapists are trained to guide us through some of the most challenging, personal, and transitional experiences toward psychological healing and growth.
While there are many different forms of talk therapy and endless potential reasons for starting therapy, some of the ways that your therapist can support you include:
3 signs therapy is working for you
There are many different reasons for a person to start therapy, each of which can impact the type of therapy they connect to as well as how their progress can be tracked.
Some motivations for starting therapy include:
Because every individual's journey is unique, there is no definitive or universal checklist that you can run through to determine whether your therapy is working for you. That said, there absolutely are things that you can pay attention to as you evaluate your progress in therapy and consider whether you want to stay on the path or shift gears.

1. You are moving towards your therapy goals
Certain therapeutic approaches, such as cognitive behavioral therapy and solution-focused therapy, are more symptom focused and often involve the development of therapeutic goals at the beginning of treatment. If your therapist sets goals with you, you can assess whether you are moving towards those goals and use that as a proxy to determine your progress in therapy.
This may translate to your experience of therapy in many different ways, including that:
Some therapists use measurement-based care as a way to more formally track your treatment outcomes and goals and incorporate the results back into your treatment in an ongoing and collaborative way.
It's important to acknowledge that your goals and expectations may change as you engage in therapy. You may uncover things about yourself or make progress in ways that you did not initially expect or outline. Talk with your therapist about this if it happens to you.
Keep in mind that several forms of therapy, including psychoanalysis, often don't include goal setting for these very reasons. This is also a completely valid approach, and you can discuss other ways to track your progress directly with your therapist.
2. You trust your therapist
Humans are wired to connect, and psychotherapy is a powerful stage for developing a trusting, caring, and empathetic connection. In his book, The Body Keeps the Score, Bessel A. van der Kolk wrote, "Being able to feel safe with other people is probably the single most important aspect of mental health; safe connections are fundamental to meaningful and satisfying lives."
Building trust and comfort with your therapist is healing. And current research tells us that the relationship between you and your therapist (also called the therapeutic relationship or therapeutic alliance) is one of the most important aspects of therapy, regardless of the style or theoretical orientation.
Hundreds of studies demonstrate a consistent positive link between the therapeutic alliance and mental health outcomes. This has been shown to remain true no matter what the treatment approach is, whether the therapy is done online or in person, or even what country the therapy is practiced in.
Building a strong therapeutic alliance might mean that the therapist and client:
There are several different validated scales that can be used to measure the therapeutic alliance with items, including:
"I feel I can depend upon the therapist"
"I feel I am working together with my therapist in a joint effort."
"I believe my therapist is generally concerned about my welfare."
The bottom line is that your therapist should be reliable, ethical, non-judgemental, and typically neither pushy nor passive. If you're not feeling a connection and don't want to give it time to evolve, it's perfectly ok to move on to a new therapist.
3. You're putting in the work
Therapy is not a passive process. Just as your therapist needs to be fully engaged and actively listening or participating throughout the entire session, you also need to show up and engage if you want to get the most out of the experience. This means that you're not only able to attend your sessions consistently, but you can also bring authenticity, openness, and active participation to each session and between sessions.
Through this engaged process, you may notice your "inner therapist" emerging between sessions. This can be one of the greatest benefits of therapy. The tools that you gain in the sessions can travel with you between sessions and be of service long after your therapy has ended.
Imagine this example.
Your plate is already overflowing with work, and your boss decides to give you one more task. You feel angry, disrespected, and powerless to say no. Unrecognized, these feelings become overwhelming and add to your sense of burnout.
When you get home, you eat an entire box of cookies in an effort to seek some relief. But instead, you feel worse. When you bring a scenario like this into your therapy session, you can start to understand and make room for your feelings, recognize your patterns, and explore the roots of both.
Subscribe
to our mental health digest
Let us support you on the way to better mental well-being. Get expert tips and insights on mental health delivered to your inbox monthly.
Some people feel a need to do this therapeutic work in person, in a therapy office. Others find that online therapy allows them to engage in a more authentic way while they're in the comfort of their own space. Neither is right nor wrong, so do what works for you.
If the time and cost of transportation or being in an unfamiliar space feel like barriers to you, consider exploring online therapy. It's an effective option for building a trusting relationship with your therapist, putting in the work, and achieving the personal growth that you are seeking.
Сheck your mental well-being for free: