Free Webinar on november 11, 12 pm est
Individual Therapy Explained: Why It's Not to be Put Off
Join a free webinar by integrative psychiatrist Nishi Bhopal to learn the following:
3 main signs it's time to see a therapist
Problems that you can solve through therapy
Setting and achieving goals in individual therapy
Featured speaker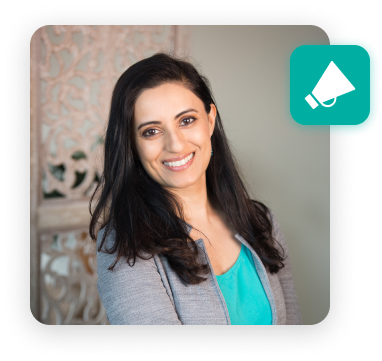 Dr. Nishi Bhopal
Integrative Psychiatrist
Dr. Bhopal is board certified in Psychiatry, Sleep Medicine, and Integrative Holistic Medicine. She is passionate about integrative health and brings various disciplines into her practice, including nutrition, mindset coaching, and psychotherapy.
About the webinar
We are all used to feeling the way we do, and it's definitely okay to not be okay. However, we can learn how to better deal with our emotions and improve our condition. This is where individual therapy can help. According to the American Psychiatric Association, 75% of people who start therapy see significant benefits from it. The level of satisfaction depends on numerous factors, including the initial problem and a patient's expectations.
Join our free webinar to find out how individual therapy works and why there's no better time to start it than right now. Dr. Bhopal will tell you how to set goals and leverage individual therapy on your way to
mental well-being.
Try affordable individual therapy at Calmerry
No need to wait – you can experience the power of individual therapy right now by trying it online at Calmerry.
Learn more about individual therapy