Harming and Aggressive thoughts in OCD
Typically, people who suffer from obsessive-compulsive disorder exhibit unwanted and repetitive thoughts (also called obsessions), which are usually followed by some kind of compulsive behavior that is supposed to ease the anxiety caused by those thoughts. Despite the widely-spread belief that people with OCD would close and open the door a set number of times or perform another similar behavior, the reality is different. More often than not, a person with obsessive-compulsive disorder revolves around harm — self-inflicted or harm they could do to others. Therefore, such an individual would establish compulsive behaviors that are supposed to avoid harming someone or themselves. What's the most notable is that these fears of harming are contradictory to the values and beliefs of a person with OCD.
Start your therapy journey today
88% found Calmerry to be as effective or more effective than traditional therapy.
95% found it to be more convenient than traditional therapy.
Symptoms of obsessive-compulsive disorder
While every case is different, some nuances are seen in most people with OCD.
Starting with obsessive thoughts, most widely-spread are the following fears:
Losing control over oneself and succumbing to violent thoughts
Committing suicide
Causing harm to loved ones on purpose or accidentally
Using potentially dangerous objects (knives, cars, forks, etc.)
Forgetting about household appliances that could cause harm (a gas stove turned on, a working iron, etc.)
Being unable to control oneself and avoid hurting someone in certain environments (pushing a person under a train, cutting someone's throat with a knife when cooking, etc.)
Causing illness to oneself or others due to failing to follow strict hygiene rules
Committing a violent act unconsciously and without remembering
Compulsive behaviors are supposed to prevent all these fears from manifesting themselves.
Therefore, the activities circle around obsessive checking, avoiding, and other behaviors such as:
Excessively looking for bodily cues that may show that they have harmed someone or themselves
Looking for signs from other people to make sure they weren't hurt by themConstantly checking if appliances are off or if doors are closed
Avoiding potentially dangerous objects
Excessively researching signs of socio- or psychopathy to understand if their irrational thoughts have to do something with these conditions
Avoiding situations that, as a person with OCD has imagined, could make them cause harm
Asking people to remember all the actions this person committed towards them to see if there were any violent ones
Obsessively recalling and playing over and over again memories in the most precise manner to see if they harmed anyone without knowing or recallingAvoiding news fearing they will see their name
What are the causes of OCD?
Just like other mental issues and types of OCD, the fearful obsessive-compulsive disorder is caused by many factors. These include any life events, genetics, environment, and so on.
OCD focuses on what's most important for the person who is struggling with it. As most people value family the most, their OCD will show itself through obsessive fears about harming loved ones and actions that should prevent the worst from happening. If a person values their looks the most, they will fear they or someone else will harm their appearance.
Cognitive Behavioral Therapy or CBT is considered to be the most effective treatment for all forms of OCD. This therapy involves several steps that are aimed at reprogramming the way a person thinks. The psychologist would first determine all the irrational thought patterns a client is suffering from. The professional will then recondition these thoughts through explanations and very gradual exposure therapy that will expose an individual to their fears.
This therapy takes quite a lot of time and patience, but it shows brilliant results. The most difficult part of CBT for a person with obsessive-compulsive disorder is to quit those obsessive thoughts they're struggling with. It's extremely hard because they already became such a significant part of this individual's personality that removing them feels like removing a part of one's psyche. But that's the sacrifice one needs to make. And a good therapist can make this process less painful.
Start your therapy journey today
88% found Calmerry to be as effective or more effective than traditional therapy.
95% found it to be more convenient than traditional therapy.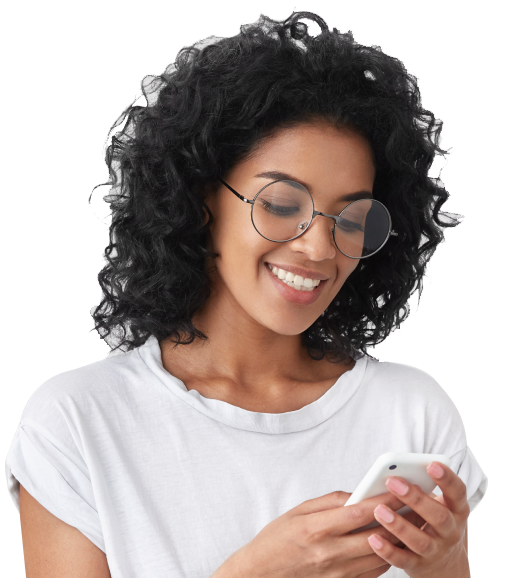 "
Thank you for such quality couples therapy services! Video and text sessions with a counselor really helped us. I was satisfied as there was no need to leave my house to get a talk with a professional. You saved our relationship and took it to a whole new level.
Amanda
September, 2020
"
We went through the couple counseling with my partner and felt some positive improvements in our relationship. I am grateful to the counselor we spent a few months with. All efforts are now giving great results. We found a better understanding of each other, I became more patient and tolerant, so it's possible to say that the therapy was effective not just for us as a couple but for me as an individual.
Courtney
September, 2020
"
I like Calmerry because of the pricing and conditions! It's much cheaper than other therapy platforms and apps.
David
August, 2020
"
It was a great challenge for me to find a therapist who is right for my needs, but I succeeded. Our first session was more like Q&A but maybe such a path helped me find my counselor.
Allison
September, 2020
"
We had a rough period in our relationships, and I didn't even believe it would work out after couples therapy sessions. Luckily for us, our therapist was a great professional, and he helped us find the main causes of our constant fights. Now, we do so much better, and I do my best not to repeat my old mistakes. I had plenty of valuable lessons and tips that I implemented in our romantic life. Want to recommend this therapy platform to every couple.
Billy
September, 2020
Advice For Good Mental Health
Find advice and support from mental health professionals for common problems. Learn about self-help strategies that can help improve your mental well-being. Tips for good mental health from Calmerry.
Personality tests have been offered for decades, and on the internet, you can access a few decent quizzes at any time. These tests are quite important as they will allow you to self-reflect. After completing these tests, you will know yourself as a unique individual...