Published September 4, 2020 / Updated December 22, 2022
Tips on How to Interact With a Guy You Just Met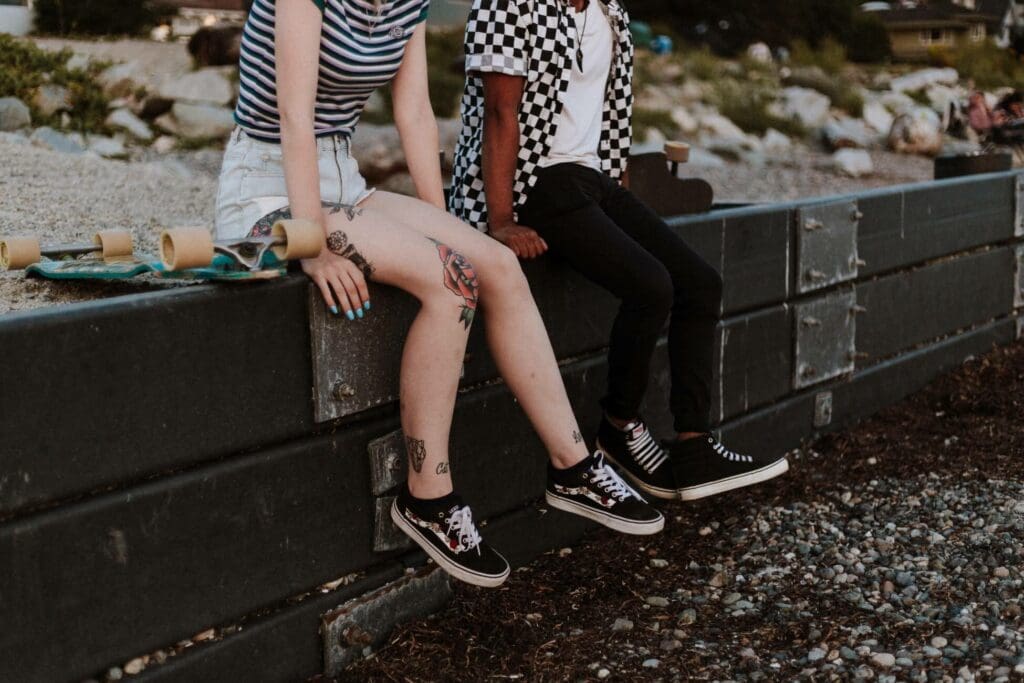 Reading Time:
6
minutes
Have you just met someone? It feels good to meet a new person and be interested in knowing more about that individual. But what do you talk about? You cant go and sit awkwardly waiting for the guy to ask you the questions while you give the answers. If you do this, then your date will be boring, and what could have turned into a long-term relationship may end before it even begins.
While the first dates are usually awkward, you need to try as much as possible not to make them unbearable. Prepare questions to ask the guy, so you dont seem boring. Once you start asking the right questions, then you two will commence bonding instantly.
You may get over the awkward phase and get to the interesting conversations within a few minutes. So, what are the things you should ask about in the first meeting? Find some of the ideas below.
The key takeaways:
Ask respectful questions that show your interest in the guy.
Dont bombard him with all sorts of personal questions.
Prioritize your questions so you can begin with the most important ones first.
Types of Questions to Ask the Guy
There is a variety of questions you can ask a guy. However, take care not to be annoying by bombarding him with questions. You dont want the guy to feel like you are policing him, as this may turn him off.
Ask open questions instead of ones that can be answered with a simple yes or no. Open questions keep the conversation running. For example, you can ask a person why they like traveling. It will trigger a discussion that may be interesting.
What Are Your Hobbies?
A persons interests may, to a great extent, help define their personality. Therefore, ask what the guy loves. Is it swimming, watching a movie, taking nature walks or something else? You can quickly determine their level of enthusiasm by how they describe the activities they love doing.
How they answer this question will also determine the things you share in common. Such things bring people together and improve their level of socialization.
Subscribe
to our mental health digest
Let us support you on the way to better mental well-being. Get expert tips and insights on mental health delivered to your inbox monthly.
What Profession Are You In?
It is one of the most straightforward questions to ask a guy, yet its the one ladies forget most. What a guy does could prove vital to your relationship going forward. It may determine how often you meet and the time you spend together.
If he is a doctor, for instance, that will tell you to expect some long working hours and emergencies. Decide whether you can put up with the requirements of his profession. Will you stay home alone most of the time? Also, dont forget to tell him what you do even if he doesnt ask.
What Do You Like or Dislike the Most?
It is another vital question to ask a guy you just met. However, the question should not be among the first. Instead, it should come after you have chatted about other things. His response will tell you whether you have anything in common.
What Inspires You the Most?
Learning another persons aspirations is part of getting to know them better. Your focus is on understanding what drives or motivates the guy. It may also prompt the guy to share his dreams with you.
What Is Your Favorite Sport?
You two may be fans of football or another sport that you like. Therefore, ask which sport he pays more attention to and if he plays. You could be lucky to find out that you are both enthusiasts of a similar sport. Therefore, it will be an opportunity to spend more time together doing what you both love.
If he talks about the sport with enthusiasm, show some interest. Ask about the team he plays for or hopes to be a part of, his favorite players, and anything else that you think about the sport. Also, talk about the physical activity you love if it is different from the guys one.
What Movies Do You Like?
You may find a movie or a TV show in almost every household you visit. If so, then you need to ask the guy about his favorite genre and movie. Does he love action, animation, cartoons, romance, or horror movies? Do you like the same genre?
Some people are not willing to accommodate other movie genres apart from what they love. Therefore, it is necessary to find out if you two have a common ground when it comes to the TV. If the first date goes well, you two may start a relationship. The conversation about movies may also kill boredom and the tension that builds up when two people meet for the first time.
Who Is Your Favorite Author?
It would be good to know the types of books the guy loves. To know this, ask about the author he likes the most. That will tell you what kind of books he reads if at all he loves reading. As the conversation grows, you may also ask about the book that he loves the most and why he likes it so much.
Remember, most people want to know that you are interested in their likes. They need to know that you are not getting into a relationship to be a needy person. People want to make sure that the union will be mutual, meaning you two have an interest in each others lives.
Flirty Questions to Spice up Your First Date
You dont want to be too boring by asking general questions only if you like the guy. Remember, if your relationship has to grow in the long-term, you wont be talking about books and authors all the time. So, if you like him, you can flirt a little by asking flirty questions.
Here are a few questions that can help you get you started:
What holiday home do you think is the most romantic?
Which celebrity would you like to be with, given a chance?
How does your ideal romantic evening look like?
These are just a few starters. Once you like the guy, you wont even know when the questions come rolling. Later on, you will realize that you were flirty with your inquiries.
Don't Overdo the Questions
Guys, just like girls, dont like it when you inquire about their lives too much. Therefore, dont take advantage of the fact that you have just met to ask all sorts of questions you have ever wanted to ask a guy. Remember, if you just met, the aim is to know that person more and not to make them feel like they are in an examination room.
If your meeting is short, limit your questions to only the most important ones. Dont spend too much time on less critical issues when you know there is none. Also, give the guy a chance to speak. Dont be the only one asking while he answers. Balance the conversation by talking a little and then giving him a chance to ask you what he wants.
FAQs on Conversations With a Guy You Are Meeting the First Time
Are you still struggling with how to keep the conversation going with a guy you just met? Here are some of the issues that may be making you doubt yourself.
Can a Lady Approach a Guy?
Gone are the days when guys were always expected to make a move on a woman. The society is progressing, which means the rules of the game are also changing. Therefore, it is entirely okay for you to make the first move on a guy you just met.
Is It Okay to Be Anxious Talking to a Guy I Just Met?
It is usual for everyone to feel uneasy when talking to a stranger. However, there are those people who have it worse. They tend to suffer from a social anxiety disorder. The disorder causes one to be extremely uncomfortable and tense in a social circumstance for fear of being judged. Therefore, it makes it hard for one to interact or be around new people.
If you are suffering from such a condition, we have online therapy services to help you deal with it. Visit our website and book sessions with qualified therapists around the country. They will utilize approaches such as Cognitive Behavioral Therapy (CBT) to aid in the treatment of your social anxiety.
Are There Questions I Should Not Ask a Guy I Just Met?
The rules of socialization may differ from one society to the other. Therefore, there are those boundaries of questioning you should not cross on your first meeting. Mostly, it entails questions that are very personal to an individual. For example, how much do you make?
Are You Nervous About Meeting a Guy? Ask for Help Now!
No one is an expert in talking to a guy the first time. Remember this if you are nervous about the meeting. Also, prepare yourself a few questions, so you dont just sit there and wait for him to talk all night.
Contact a therapist if you feel too nervous about how and what to talk to a guy about. The expert may help you to overcome the anxiety of meeting someone for the first time. Hence, you wont embarrass yourself the next time you meet a guy you like.
Try Calmerry therapy
Сheck your mental well-being for free: