Published June 28, 2022 / Updated April 21, 2023
6 Emotional Needs in an Intimate Relationship: Why They're So Important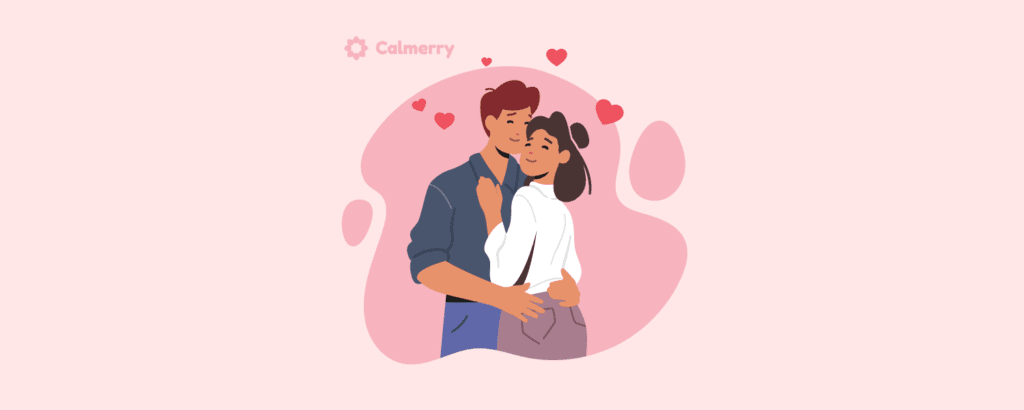 Reading Time:
6
minutes
Healthy relationships require partners to communicate and meet each other's needs. This doesn't mean that your significant other will fulfill every desire that you have, but your primary relationship should meet your needs for affection and companionship.
While we may not realize it, some of the most important needs we have in relationships relate to emotional issues. In fact, studies have shown that emotional intimacy is an important predictor of whether people are satisfied in their relationships.
So, what are the top emotional needs in an intimate relationship? Research provides some answers.
What is intimacy in a relationship?
Before diving into the top emotional needs in a relationship, it is helpful to understand what intimacy means within the context of a long-term partnership.
Most people understand that physical intimacy involves physical touch, like kissing, hugging, hand-holding, and sex, but there is more to intimacy than a physical connection.

Relationship psychology experts have described emotional intimacy as a sense of being close, connected, and bonded with your partner.
Some signs of emotionally intimate relationships include:
Exchanging emotional support
Having a mutual understanding for each other
And being comfortable sharing deeply personal information with each other.
Researchers have found that this type of intimacy is more important than physical intimacy.
Important emotional needs in an intimate relationship
Based on the fact that emotional intimacy is so important, it is essential to consider emotional needs within a relationship. Some of the top relationship needs of this type are listed below.
Empathy
Empathy, which is the ability to understand another person's feelings, is critical for healthy relationships. In fact, research has shown that relationship satisfaction is higher among people who are empathetic toward their partners.
What this means is that when your spouse or partner shares feelings or worries with you, it's important to respond empathetically, by offering support and understanding.
Over time, empathetic responses create a sense of safety within the relationship and increase the level of intimacy between two people.
Security
When people feel secure in relationships, they have a sense of safety, and they know that their partner supports them.
Security also makes people more comfortable with sharing their feelings with their partner because they know they will still have acceptance, even if they share deep or uncomfortable emotions.
Connection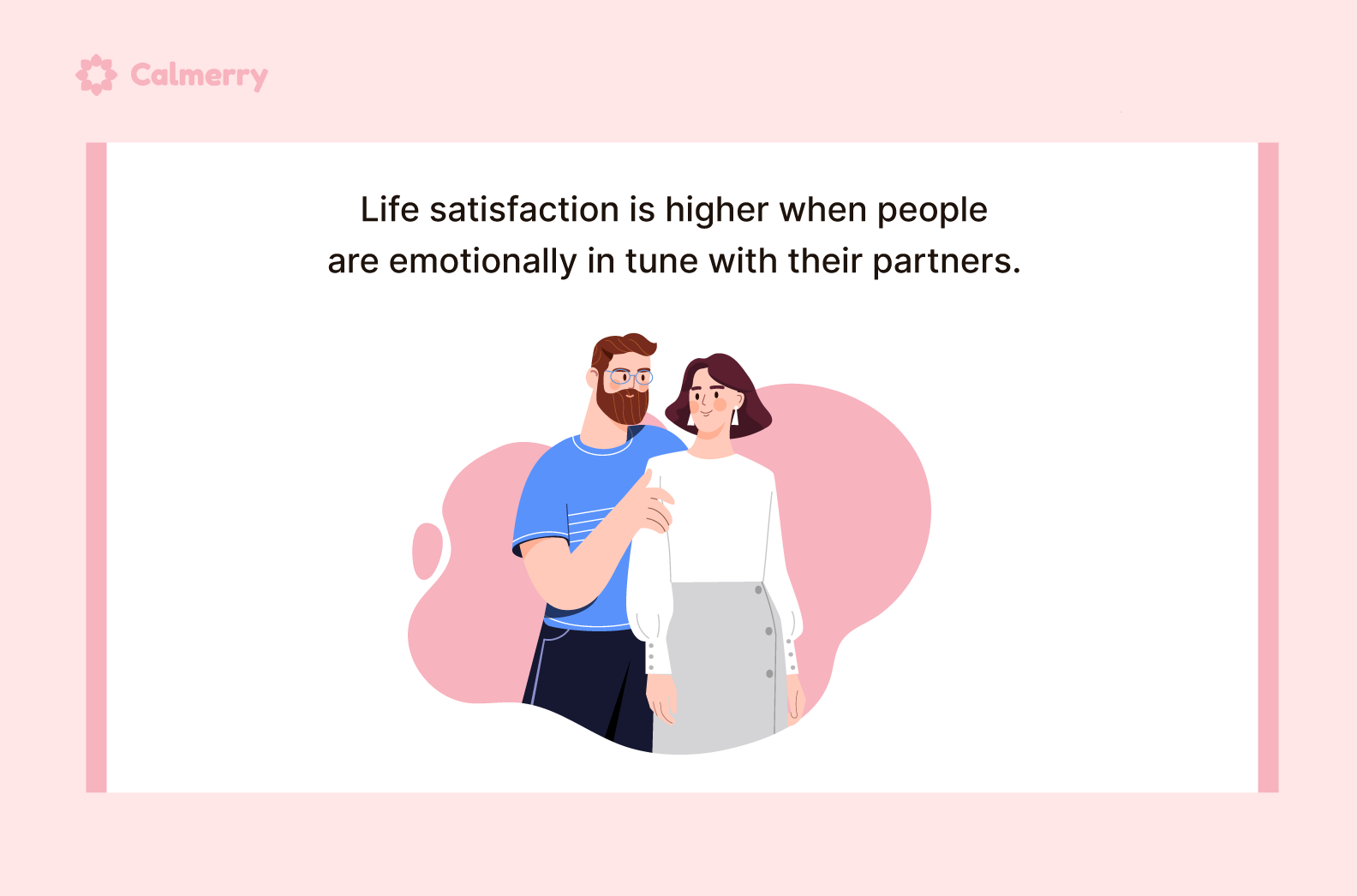 Having a strong emotional connection is one of the top relationship needs based on science. People have greater levels of well-being when they are emotionally connected to their partners.
More specifically, life satisfaction is higher when people are emotionally in tune with their partners and there is a higher level of empathetic concern within the relationship.
Furthermore, having a strong emotional connection can help partners to be more responsive to each other in times of distress. For instance, if one partner is upset, an emotionally connected partner will be able to detect this and take steps to comfort the other.
Trust
Many couples would probably name trust as one of their most important relationship needs. If you can't rely upon your partner to remain faithful to you, there will be little to no emotional safety within the relationship, and you may even feel as if you're afraid to be close to them because of a fear of betrayal.
Lack of trust can be devastating within a relationship, as it is linked to behaviors like constantly monitoring your partner to ensure they're being faithful.
Issues surrounding trust can even increase the risk of violence, which suggests that trust is a key component of healthy relationships. And without it, the relationship rests on a rocky foundation.
Appreciation
In the research, "How to maintain a marriage: Maintenance behaviors, equity, and appreciation in understanding marital satisfaction," it has been found that feeling appreciated is essential for relationship satisfaction, and it increases the likelihood that a couple will stay together.
When partners show appreciation for each other, it creates a feeling of equality in the relationship and makes the relationship appear more rewarding.
Furthermore, showing appreciation for your spouse or significant other communicates to them that you are grateful for their presence in your life and you recognize their value.

Prioritization
Healthy relationships should involve a certain degree of space and freedom to explore interests and friendships outside of the relationship. However, it's still essential to make your partner a priority in your life.
A relationship thrives when both partners feel as if the other always puts their needs and the benefit of the relationship above all else. This means making sacrifices for each other and considering each other's feelings when making decisions.
How to ensure your (and your partner's) relationship needs are met
Emotional needs in an intimate relationship play a critical role in determining whether the relationship will be successful and satisfying.
When emotional needs are met, both people are likely to feel safe, happy, and secure in the relationship. On the other hand, when these relationship needs go unmet, conflict is sure to arise.
Emotional needs are important in intimate relationships, but that doesn't always mean that people enter a partnership knowing how to meet each other's needs for intimacy and security.
In fact, the six emotional needs detailed above are general qualities that people tend to seek in close relationships. While these needs will be important for many people, everyone is different, and they will vary in the ways they seek to have these relationship needs to be met.
If you're looking for advice on how to meet emotional needs within your relationship, the tips below can be helpful.
Practice open communication
Factors like trust and empathy are critical for a successful relationship. But that doesn't mean that your partner will automatically know how to meet your needs in these areas.

If you're not feeling like a priority in the relationship, express this. At the same time, you need to be open to your spouse or significant other communicating their needs to you.
Be willing to be vulnerable
Sometimes, emotional relationship needs go unmet because one or both partners is afraid of being vulnerable with the other.
One of the benefits of intimate relationships is that they allow you the opportunity to connect with another person – who will potentially be your lifelong partner – and share all of your deepest emotions, desires, and dreams with them.
While these things are certainly appealing, they require a degree of vulnerability, which means showing your partner all of you, including your shortcomings, fears, and weaknesses.
When you truly open yourself up to your partner in this way, you'll find that you develop a more intimate connection, which paves the way to having your emotional needs satisfied within the relationship.
Validate their feelings
One of the best things you can do to develop a sense of intimacy in your relationship is to ensure that your partner's feelings are validated. When someone shares a fear or comes to their significant other with a problem or concern, feeling heard is often their top priority.
When you've done something to upset your partner, or they're feeling anxious, validating their experience increases the level of empathy within the relationship.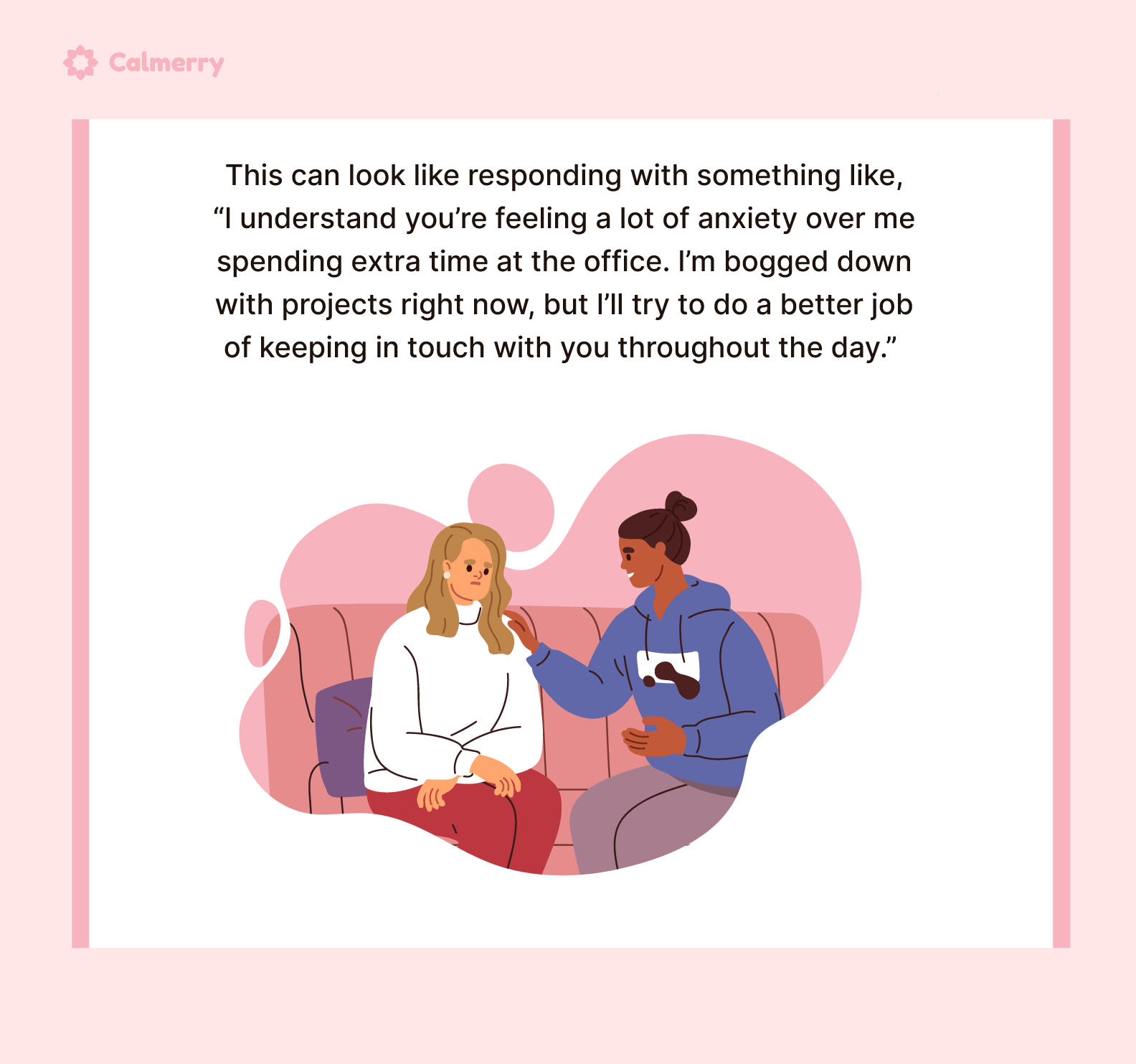 Express gratitude
We know from research that people need to feel as if their spouse or significant other appreciates them. And expressing gratitude for your partner can help them to feel more appreciated.
You do not have to go to great lengths to make them feel more valued. It can be as simple as sending a quick text to tell them you're grateful for the meal they made or telling them before bed that you appreciated their teamwork around the house that day.
Consider relationship counseling or couple's therapy
Relationships can be challenging, and some people may have a harder time than others with communicating their needs and ensuring that emotions do not get in the way of a happy relationship.
If you and your partner have tried to meet each other's relationship needs. Still, you can't seem to get on the same page, relationship counseling or couple's therapy can help you to improve your communication and increase the level of emotional intimacy between the two of you.
In therapy sessions, you and your significant other can learn skills, including how to communicate your needs in a relationship.
If you're struggling with emotional relationship needs, one or both of you may have a fear of intimacy. The roots of this fear can also be explored with a therapist so that you can learn to become comfortable with emotionally connecting.
Making the decision to reach out for assistance with relationship needs can be intimidating, but seeking help shows that you care about your relationship and are committed to making it work.
If you prefer the privacy of connecting from home, an online therapist on Calmerry could be a suitable option for you and your partner.
Сheck your mental well-being for free: