Published June 20, 2022 / Updated April 21, 2023
6 Things People with Anxiety Do That Come Off as "Rude"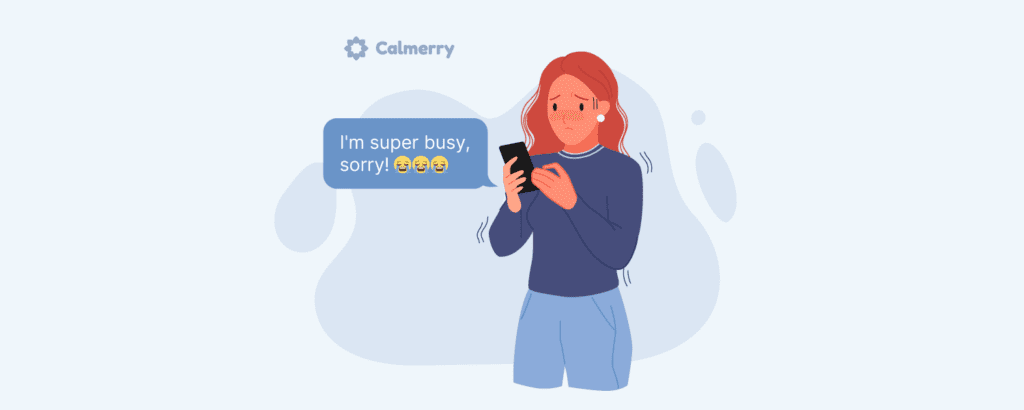 Reading Time:
6
minutes
Whether you've known someone for years or are meeting them for the first time, you'll be aware of their behavior. If they appear distracted, insensitive, or overly direct, you may conclude that they are rude. However, these could all be signs of anxiety.
Coping mechanisms for anxiety can come across as "rude" behavior. In this article, we will look at how anxiety can affect social interaction, how anxiety and rude behavior can appear similar, and what you can do to help yourself or someone else with the symptoms.
1. Canceling plans
For those with anxiety, making plans can lead to stress, overthinking, and extreme worry about the upcoming event. Although a friend or relative might be looking forward to seeing you, their worry about the event can intensify as the day gets closer, especially for those with social anxiety.

As a friend or relative, it can be upsetting or frustrating when someone cancels on you. When it happens more than once, it can even start to feel offensive. However, likely, your friend feels just as disappointed, but simply can't overcome the worry they feel about social situations.
To help your friend, reach out to them and let them know that you understand. You could offer to visit them at home or reschedule for a time when they might be feeling less anxious.
2. Being insensitive to the needs of others
Anxiety can be all-consuming. Those who are anxious might become so absorbed in their own thoughts, feelings, and worries that they find it difficult to pay attention to how others are feeling.
This may have an evolutionary basis as, to help us deal with a perceived threat, the intensity of anxiety prevents us from being distracted by anything else so that we can focus on managing the situation.
Someone with anxiety might seem to talk endlessly about themselves, describing something in their life in such great detail that there is little time for you to talk about anything going on in your world.
While this can seem like annoying or rude behavior, rather than being thoughtless, someone with anxiety is likely so caught up in their own anxious feelings that they appear insensitive to others.
When you are anxious, it is common to experience "brain fog," or difficulty concentrating. Try to take a step back and ask yourself if you check in on other people during social interactions, or if you tend to focus on yourself.
In the future, being more aware of this behavior pattern may make it easier to ensure you support others' emotional needs, too.
If you have a friend or partner who is anxious, it is frustrating if your own needs are not being met. If there is something you want to talk about, it is OK to gently raise this.

3. Avoiding eye contact
In the Western world, holding eye contact is a sign that you are listening and interested in what someone else is saying. However, for someone with anxiety, making eye contact can be overwhelming.
Those who feel anxious might worry about what others think of them, as well as fear that they might make a fool of themselves. If you have ever tried to maintain eye contact with someone with social anxiety, you may have found that they avert their gaze elsewhere and appear more interested in something else.
However, this is a sign that they are feeling self-conscious, or even struggling with feelings of low self-worth. Rather than feeling offended by someone not making eye contact, try to accept it as part of their mental health state.
Trying to force someone into making eye contact will test their boundaries and could cause them more upset.
4. Asking for repetition
Alongside not making eye contact, someone who is anxious may find it hard to focus on what is being said. Brain fog, coupled with overpowering worries, may mean that when you are talking to someone, they appear to be distracted or simply not listening.
Being asked to repeat yourself once, or more than once can make it seem like they are not interested in listening to you. In reality, it is not their fault and they most likely are interested in what you are saying. However, their attention is being pulled elsewhere by intense worrying.
If they ask you to repeat yourself, try to do so without becoming frustrated or upset, as this will only worsen their anxiety. If they ask for clarification, this shows that they do want to understand what you are saying, but are struggling to digest it on the first attempt.
5. Two ends of a spectrum: Being demanding or appearing indifferent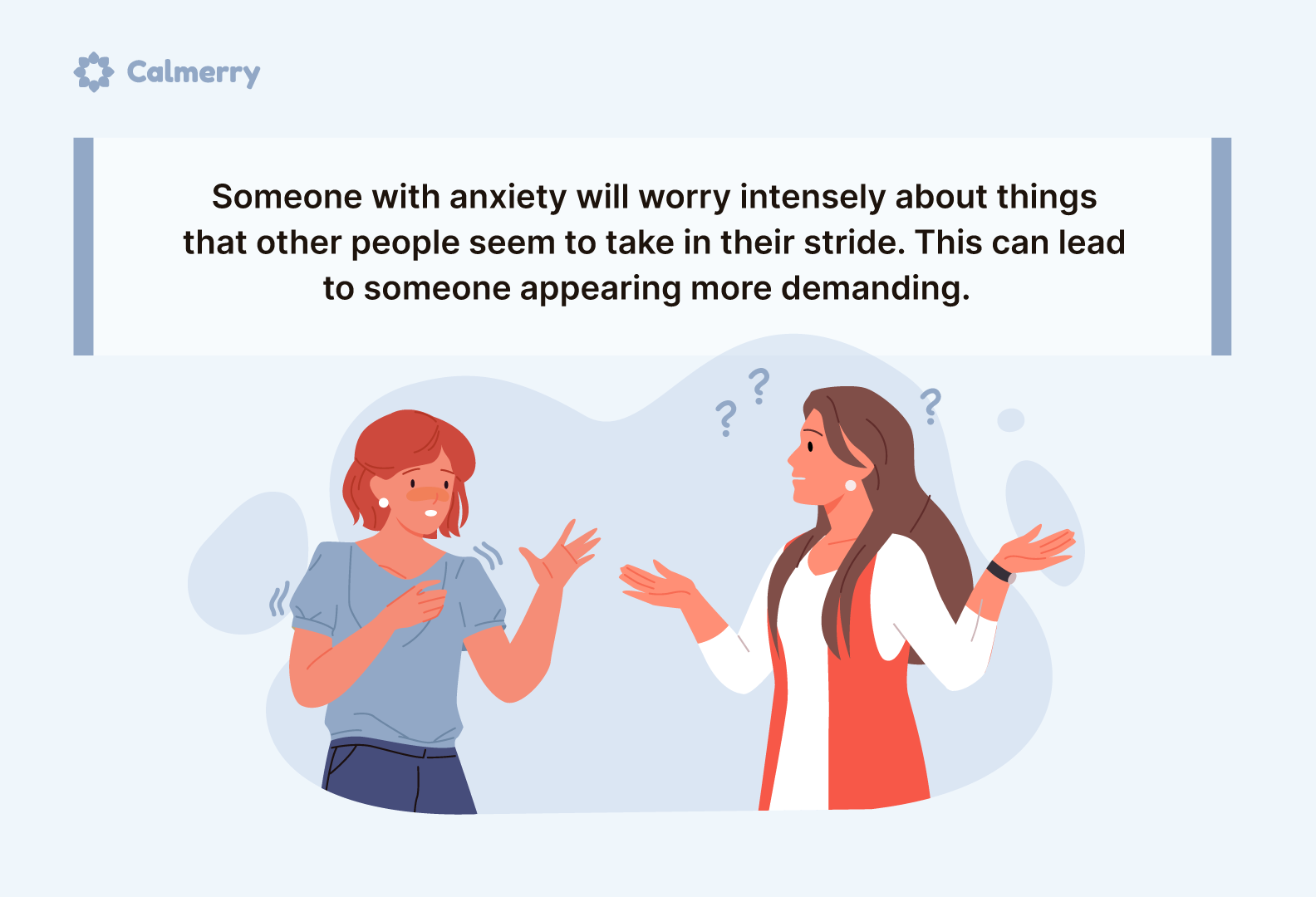 For example, if you are going to watch a movie, they might insist that you both arrive an hour early to ensure you get a good seat. If you know that the movie is unlikely to be busy, this can feel like overkill.
Conversely, anxiety can sometimes make an individual seem disinterested or indifferent. They may not feel confident enough to say where they would like to go for dinner or which movie they want to watch. You may hear them saying "I don't mind" frequently. This can become frustrating if you have to make decisions all the time.
However, this behavior is often due to low self-esteem and a fear of choosing the "wrong" thing. Rather than give an opinion, they would not draw any attention to themselves. This may be particularly common in social situations.
If you have a friend who is demanding or indifferent or both, try to remember that although it might feel rude, they are likely behaving this way because of their mental health.
6. Not replying to messages or emails
When you send a message or email to a friend, it is normal to expect a reply. When there is no response, you might assume the other person is being rude or doesn't value you enough to reply.
However, someone with anxiety may struggle to know what to say when responding to a message. They may become overwhelmed with fear of saying the wrong thing, or not being able to reply with something funny or impressive. The longer they procrastinate on sending the message, the harder it becomes to respond.
Embarrassment may also start to build as the delay in replying lengthens.
If someone doesn't reply to you, and a reply was either required or you feel worried about them, it is OK to send a follow-up message to check in with them.
If you struggle to reply due to anxiety symptoms, take a deep breath. You don't have to send the perfect reply, but you do need to send a reply that is authentic to you.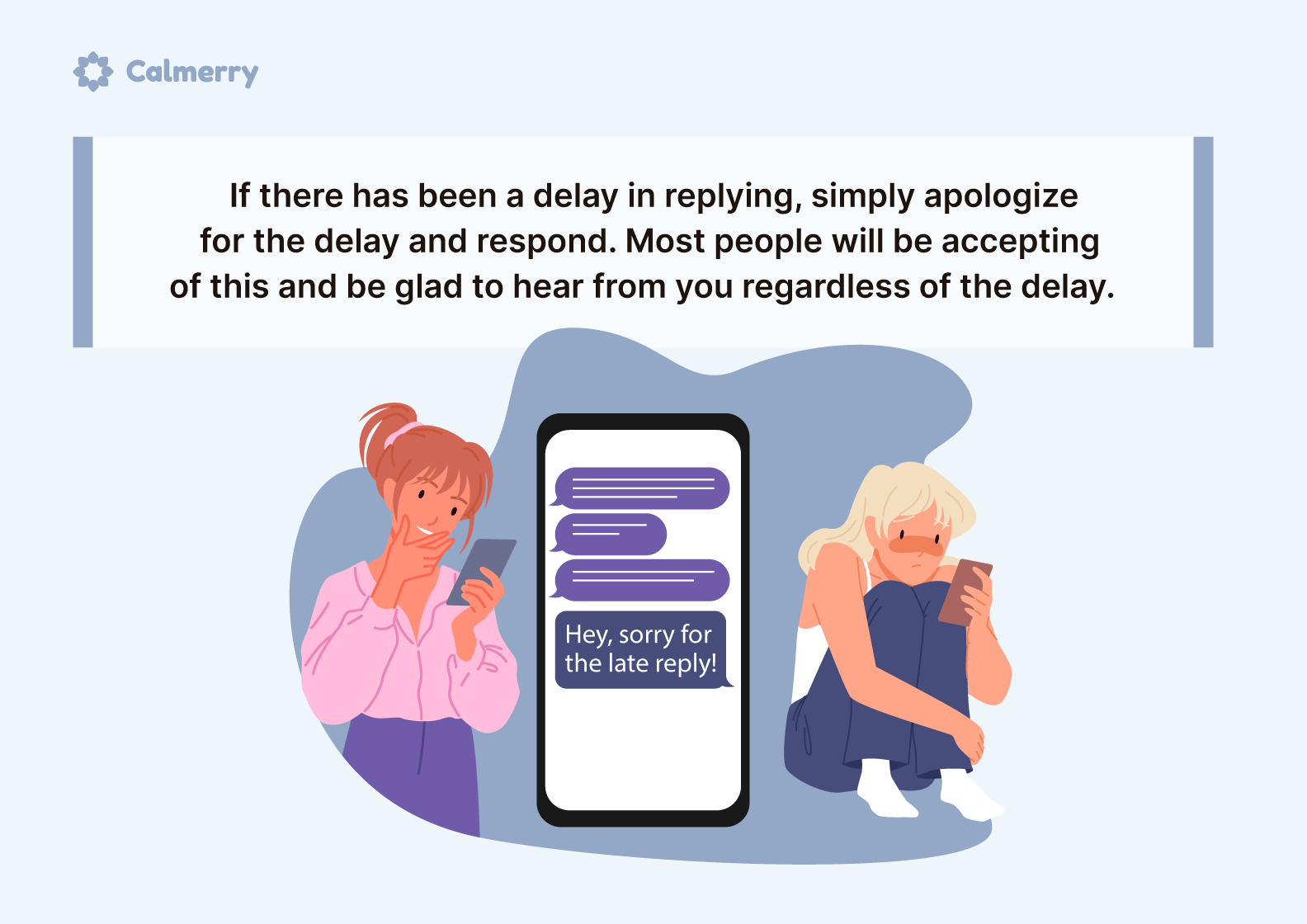 How to cope with anxiety
If you have anxiety symptoms or another mental health condition that causes anxiety, you already have a heavy mental load. It can be extremely upsetting to realize that your anxiety can also cause others to think your behavior is rude.
You may find the following helpful in learning to manage the way you feel and behave.
Use relaxation techniques
Learning to relax takes time. However, practicing relaxation techniques may mean your symptoms of anxiety become less powerful. Although you may still notice worries or concerns, they may have less impact on your everyday decision-making, behavior, and choices.
The following techniques may help learn to relax:
Practicing mindfulness and meditation
Going for a massage or asking your partner to give you a massage
Having a long bath
Going for a walk in nature
Practicing yoga, pilates, or tai chi
Trying aromatherapy oils
Making time for breathing exercises
Drawing, painting, or trying another creative outlet.
Try therapy
Arranging therapy for anxiety in person or online can be very beneficial for managing your symptoms. A therapist can work with you to understand the root of your anxiety and how it manifests.
They can also help you to develop coping mechanisms to avoid anxiety spoiling your enjoyment of socializing.
Final thoughts
The symptoms of anxiety can sometimes come across as rude behavior. Understanding how anxiety may affect your actions or those of a loved one can help you recognize its effect on behavior.
Self-help relaxation exercises and talk therapy on Calmerry can greatly benefit someone with anxiety, helping them to enjoy social situations and avoid coming across as rude.
Сheck your mental well-being for free: