Published September 21, 2020 / Updated March 27, 2023
What Is Sliding Scale Therapy: Do You Qualify?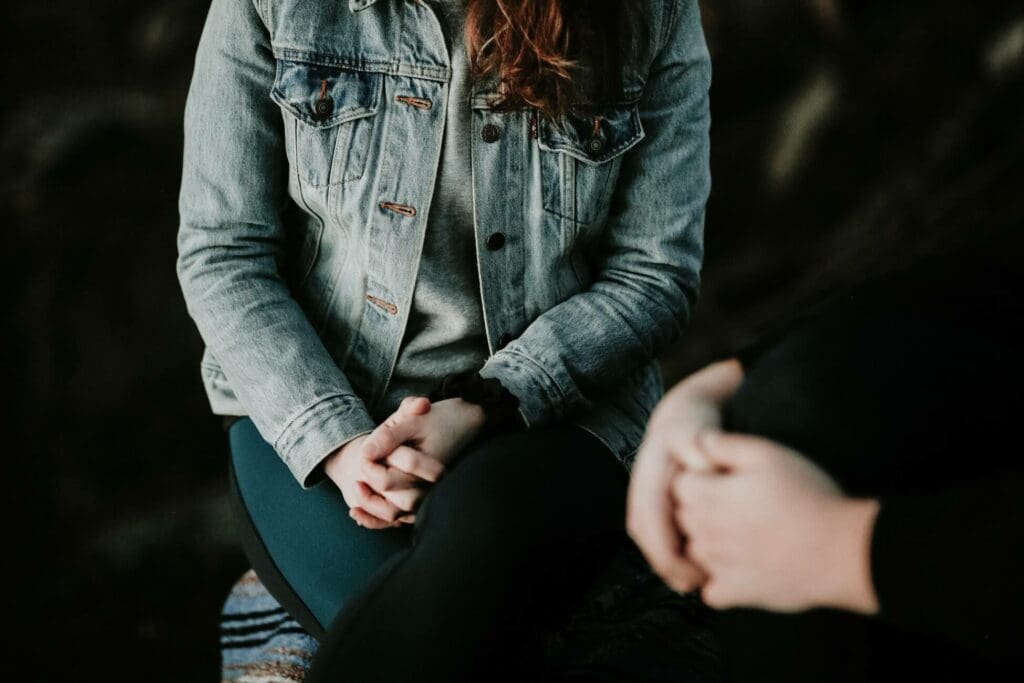 Reading Time:
6
minutes
What Even Is This Benefit?

Smaller Price Tag Does Not Equal Lower Quality of Service

How the Application Process for Reduced Fees Occurs
Regarding the Medical Coverage Plan
Why You Shouldn't Feel Bad About Using the Benefit
Why Web Counseling Is so Accessible
Concluding
Are you considering counseling, but think that won't be able to keep up with the payments? Well, visiting a therapist may be quite a costly affair, but not in every case! There are several ways to decrease the charge of therapy. One of the best options for low-income people is called sliding scale payment systems.
This benefit was designed to empower those who can't afford such things as therapy and other essential to life services. The sliding scale system bases itself on the income of the client. It means that the fee is never bigger than what the client can afford.
Numerous people with mental issues in the country go by without receiving any psychological help. According to the National Institute of Mental Health, almost 60% of adults with any mental disorders don't get any help. It is a horrible statistic, a part of which you surely don't want to be!
The main reason behind these figures is that most people get scared away from counseling due to their price. Nonetheless, finally, therapy is accessible to people who happen to have low income. The adjustable fees system is a lifesaver for people who previously could never afford to go to counseling.
What Even Is This Benefit?
Let's discuss the factual details of this payment system. First of all, you need to understand that this isn't a "one-time thing." Nobody receives the markdown for only a defined number of treatment sessions or months of continuous service. As you face financial troubles, you can express interest in the sliding fees system to your therapist.
To determine whether you're eligible for the benefit, you'll have to provide some information about yourself. The biggest factor here is, of course, your earnings. After the service representatives review your information, you will be categorized according to your paying capacity. The smaller your monthly salary is, the smaller the fee for each of your sessions will be.
A counseling service has one measurement scale for income, which is applied to all of its clients. If you're capable of handling full payments for the sessions, then you'll have the regular fee. 
In the case that your yearly earnings fall below specific sums, then your payments will be adjusted accordingly. For instance, if you earn less than $75,000 annually, then your charge may be reduced by a whole $100!
One of the best aspects of this aid system is that nowadays, there are many service providers. So, counseling clinics aren't the only ones with such an offering. Many medical and legal facilities provide it, too. A lot of people feel throughout their lives that such professional help is simply out of their reach. Well, you don't need to feel like this, because the sliding scale fee structure opens up numerous opportunities for you. 
Subscribe
to our mental health digest
Let us support you on the way to better mental well-being. Get expert tips and insights on mental health delivered to your inbox monthly.
Smaller Price Tag Does Not Equal Lower Quality of Service
This benefits system is exclusively a way to help people with poorly-paid jobs. The lower charge per session doesn't mean that your professional will give you less of their attention or time. The counseling's service center workers will categorize your paying capabilities and hand you off to the professional — that's it. The only changing aspect of sliding scale therapy is the charge per treatment session.
You may be doubting: How is it even possible? How can I pay less but still get the same service? Many service providers try to uphold the idea of psychological help, both accessible and high-quality, no matter what. So, they include several secure service aspects to ensure that you get the best help possible.
For example, therapists commonly don't know what their patients pay  the accounts department handles the payments. This way, the expert conducting mental health consulting won't have any reason to deliver a low-quality service to you. In the end, you get professional treatment regardless of whether you have the regular charge or the lowered one.
How the Application Process for Reduced Fees Occurs
If you're serious about getting access to lowered counseling fees, then you must be ready to disclose information about yourself. Specifically, you'll have to present evidence of your earnings and your dependents (if you have any).
Also, it isn't that uncommon for mental health platforms to ask you money account statements. All it's done to ensure that you actually can't finance the full fee and aren't just exploiting the system.
If it's your first time turning for help to such a center, you'll be recommended experts in various fields.
The review process itself is incredibly simple:
You provide the required information to the counseling services center's representatives

It's checked for certain conditions and whether you meet them

You get an appropriate permanent reduction for mental health help pricings
Which professional will be recommended to you heavily depends on your conversation with the mental health platform's general consultant. They will listen to your goals, desires, and issues, and then, they will guide you through the therapist picking methodology. Of course, the treatment service providers employ numerous professionals with different specializations, so your needs will be covered.
After all the preparatory steps have been completed, you can start working with your expert on improving your life! Still, you should know that not all mental health counseling service centers offer a sliding scale payment system. Additionally, the reduction in price will inevitably vary with each service because there are no federal regulations. 
Regarding the Medical Coverage Plan
The payment system is for those who're only financing their psychological help out of their own pockets. It means that if you have insurance that covers aid from such professionals, then you'll pay the regular charge.
Still, you must know that pay the regular charge means the insurance plan taking care of the payments. So, in this case, you won't have to allocate any money out of your monthly budget.
However, there is numerous insurance plan that is provided by people's main place of work. They commonly don't include any kind of coverage for mental health aid. If you have such an insurance plan, then it means that you'll have to cover each of the payments yourself. In this instance, the possibility of qualifying for a sliding scale plan will be a possibility for you.
Why You Shouldn't Feel Bad About Using the Benefit
Many people who happen to qualify and use the sliding scale payment system often worry about the whole situation. They feel awkward and sometimes even guilty because they get to pay less. These feelings are completely natural and common, but you shouldn't give into them. Here are some arguments to calm your feelings of false shame:
Bottom Limits on Benefits System
Every counseling service center has bottom limits for the benefits system. It ensures that the center receives enough funds to pay the staff a livable and honest wage. So, you don't need to worry that you're stealing money from service providers." 
Limited Slots
In addition to the bottom benefits limits, there is only a fixed of slots for patients. It means that if you're eligible and get approved for it, then you do deserve the markdown on payments. It should further dismiss and disprove your feelings of being a thief."
You're Not the First Person Ever to Struggle Financially
Just think about it: you're coming to a mental health center that has helped numerous people. Do you believe that you're the first person that came into therapy with financial problems? No, you're not the first one: many have been helped through the adjustable payments benefit before you. So, if you get the chance to take up a slot, use it and receive proper help!
Turning for Help Is Worth It
Remember that a lot of those with mental issues don't get any help at all. As such, people don't get any aid, their mental health gets worse alongside their quality of life. Don't let the awkward feeling of using the benefits system get in the way. You definitely don't want to add to the statistic of people who don't get any treatment.
Why Web Counseling Is so Accessible
On many occasions, an online mental health service center is much more affordable than a brick-and-mortar clinic. Being a web-based counseling platform cuts down the fees drastically. The business operations require less spending — no need to rent out an office, pay for equipment, and so on. Also, the workforce in such mental health platforms is smaller because many things are automated and don't require human assistants.
Additionally, the online format much more convenient for the therapists themselves. They don't need to commute back and forth between their clinic and home, spending money on gas. The time isn't wasted on clients being late or missing the treatment sessions.
Because web counseling saves so many expenses for the business, you don't have to pay as much, too! Fees for online help can be as low as the ones with the sliding scale benefit or even lower. That's why many people with low-paying jobs turn to web psychological help. According to real-life research, it's just as effective as traditional counseling, so the only difference is the charge.
Concluding
Hopefully, now you are well-acquainted with available options for getting help. If you don't have that much money, don't worry, because:
People with low income can afford mental health counseling

The quality and efficiency of the counseling service doesn't differ at all

Sliding scale therapy and online mental health service providers are incredibly accessible
Calmerry is an amazing choice when it comes to mental health aid. We provide an easy and quick way to sign up, set up your low fees, and receive mental help. Our first-time contact counselors are waiting for your message. So, stop worrying about your finances getting in the way and start improving yourself today.
Try Calmerry therapy
Сheck your mental well-being for free: