Published October 27, 2022
Calmerry Anniversary: Driving Changes in People's Lives for Already 2 Years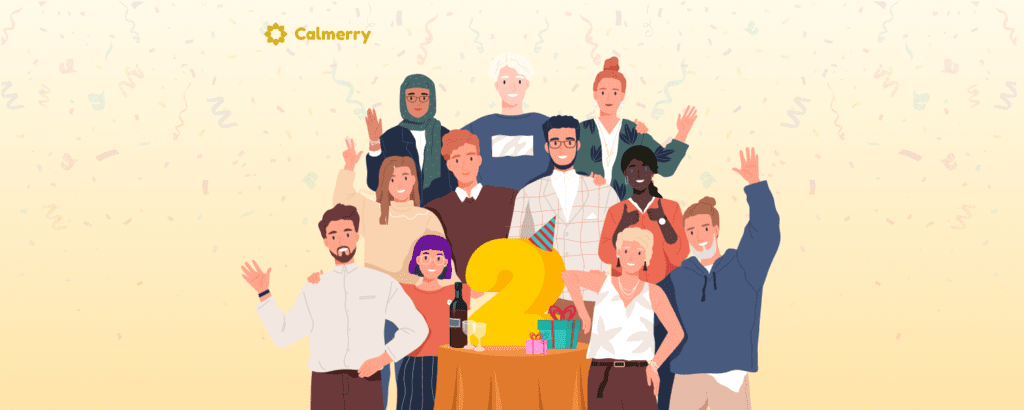 Reading Time:
2
minutes
October 27 is a special day for us at Calmerry. It's the day when the company was founded 2 years ago. But what matters most is not when, but why. We stick to this "why" since then — to contribute to positive change in people's lives. There's nothing more inspiring than receiving feedback on how our clients overcome their challenges, achieve their dreams, and become better versions of themselves with the help of Calmerry counselors.
We thought that you may find these stories inspiring, too. Maybe, for someone these stories will become a sign to start their mental health journey. All of them are published with permission of the author. Some of them preferred to stay anonymous, some of them were happy to share their names. We are so grateful to all the authors for contributing to this day. Let's celebrate the change together!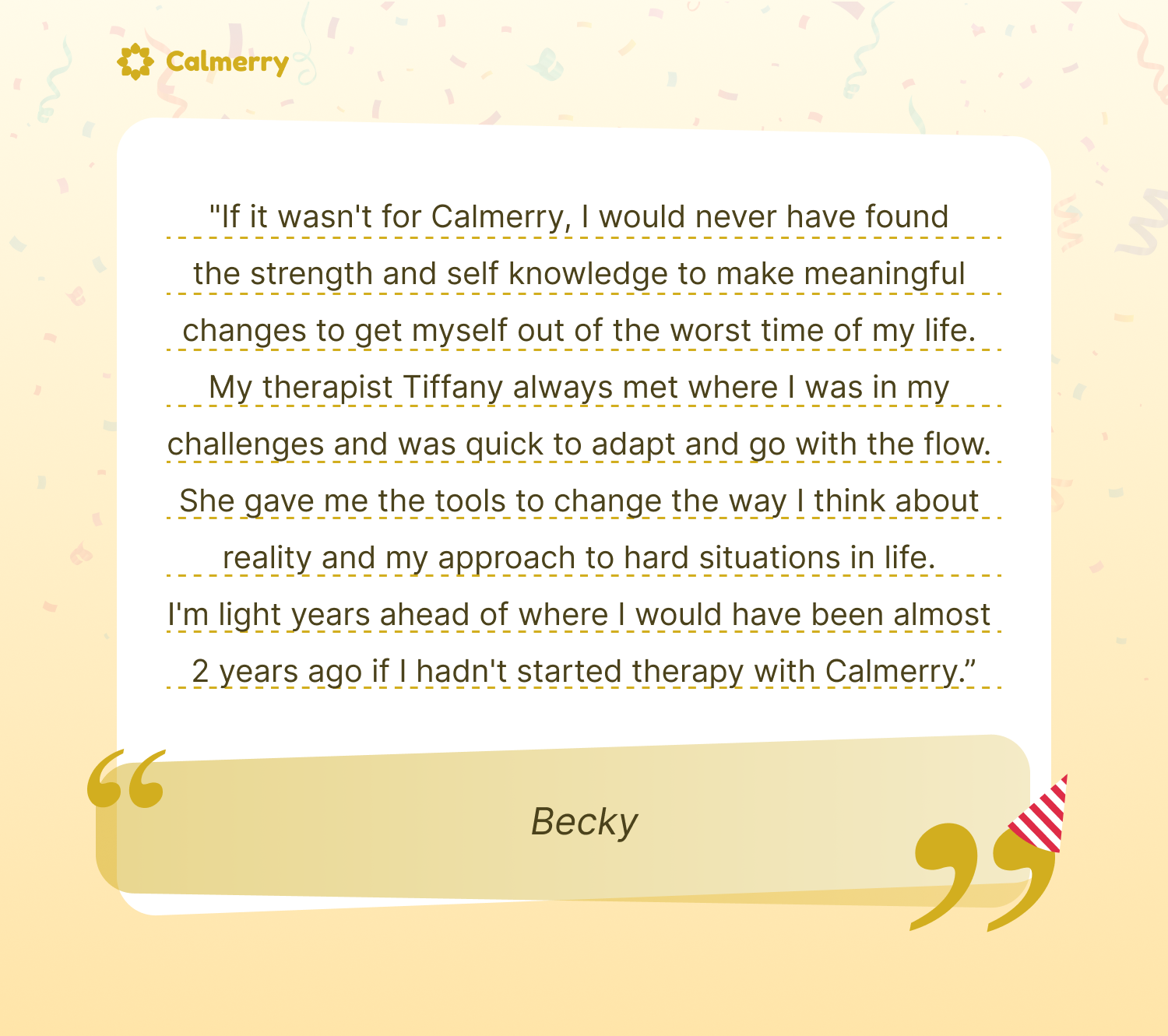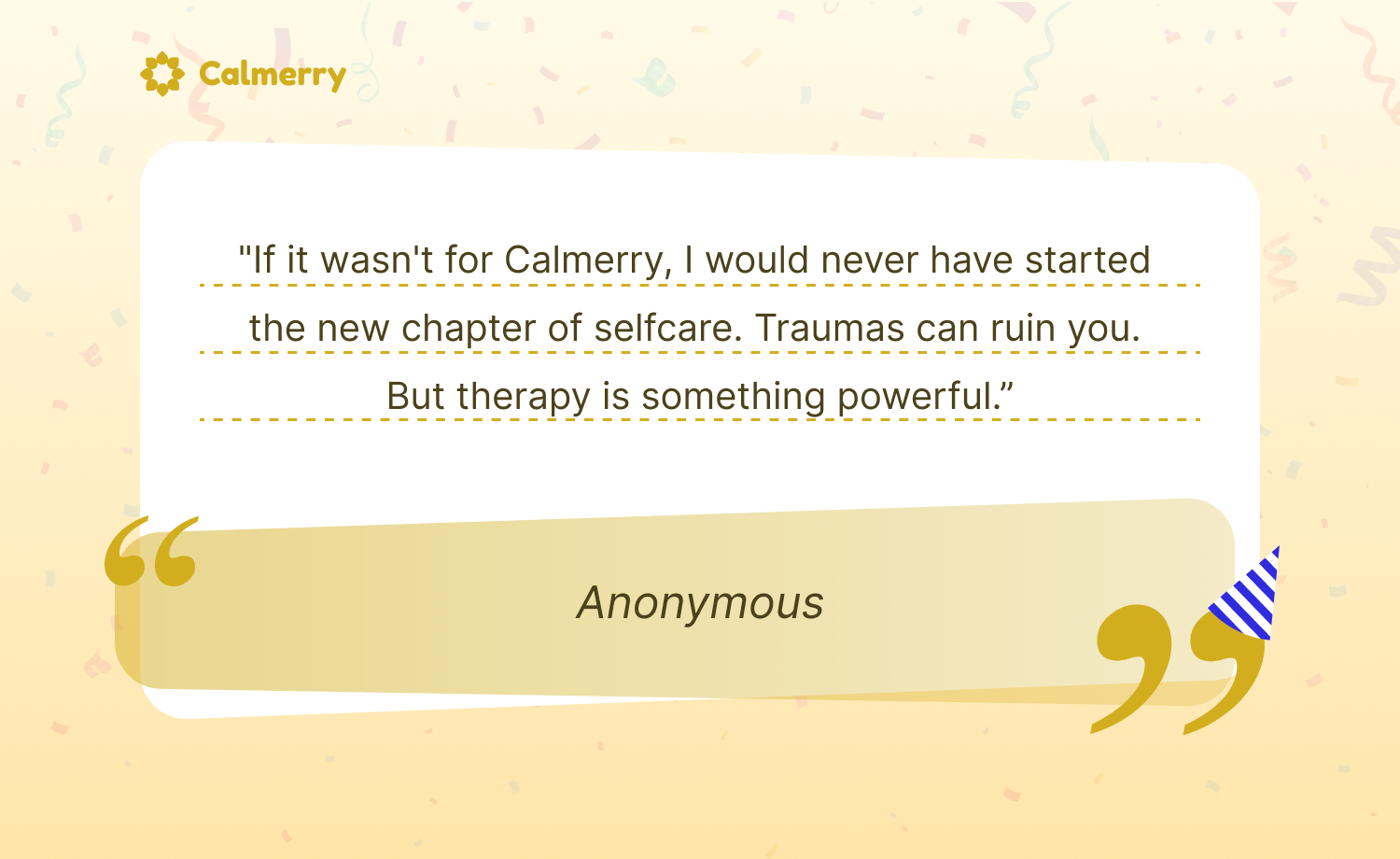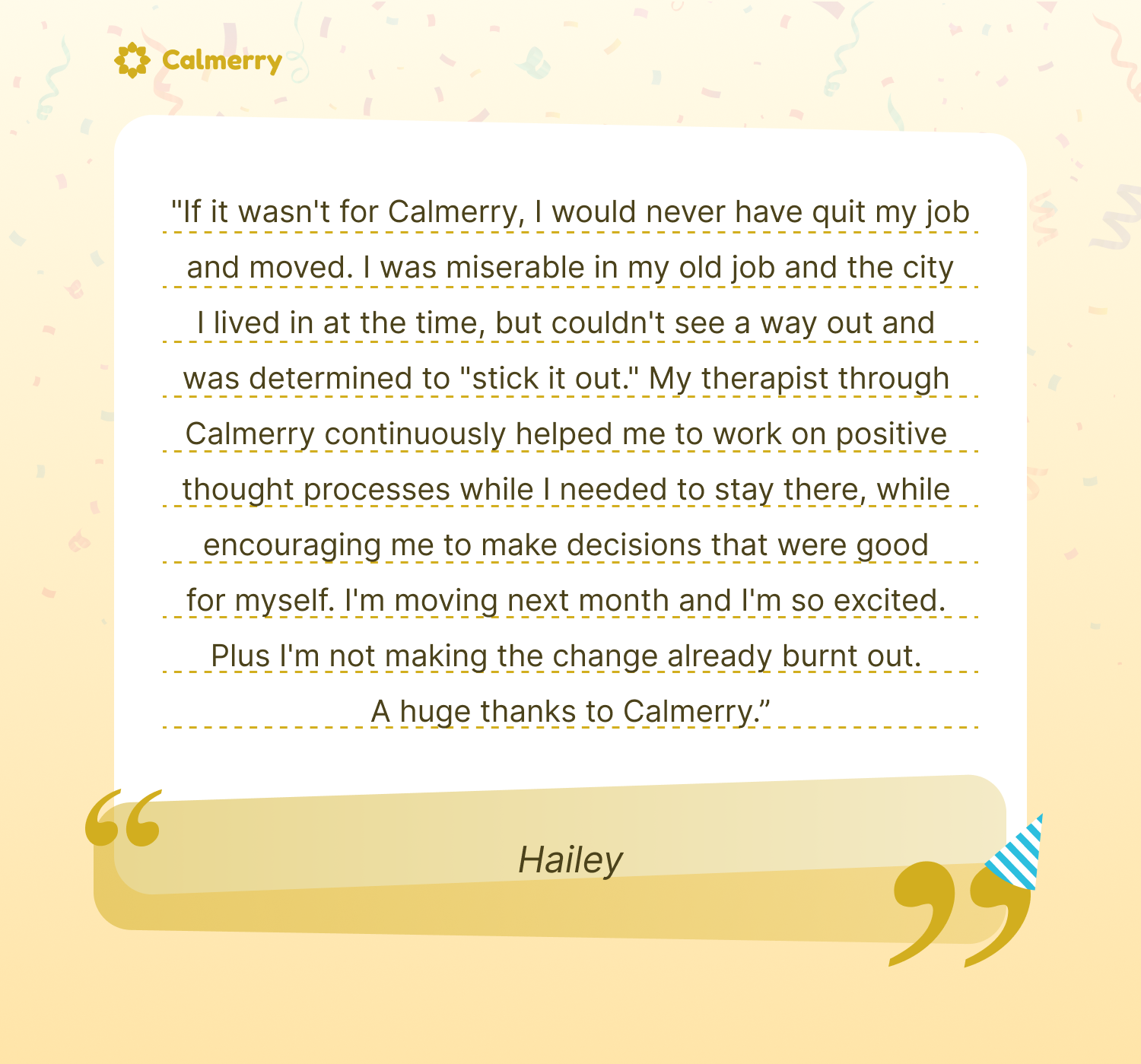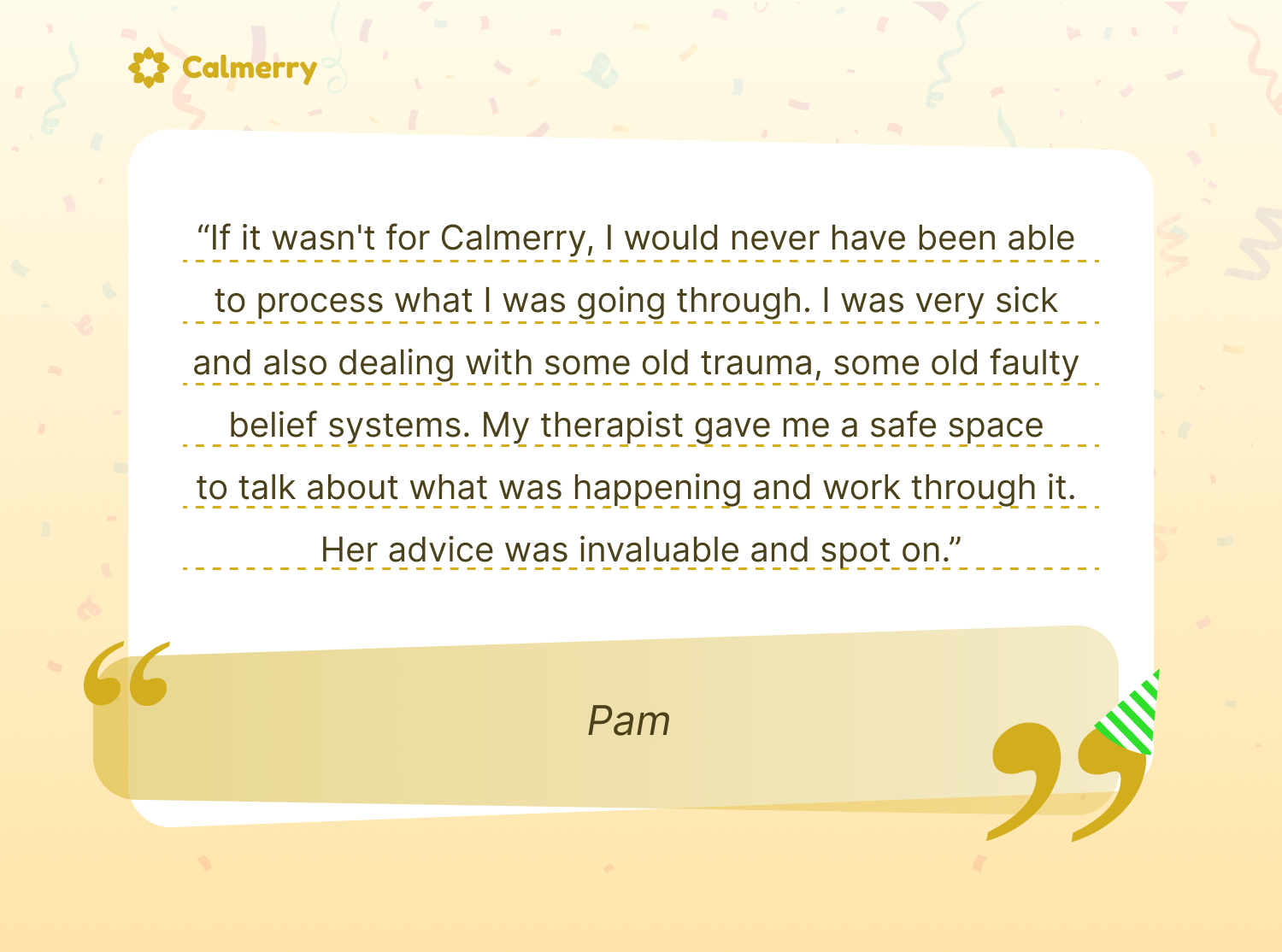 Remember that it's never too late to start over and build your own story of healing. Calmerry will be there by your side any time you need. Just like we've been for our clients for already 2 years.
Сheck your mental well-being for free: