Published April 14, 2023 / Updated June 2, 2023
Calmerry Celebrates National Counseling Awareness Month 2023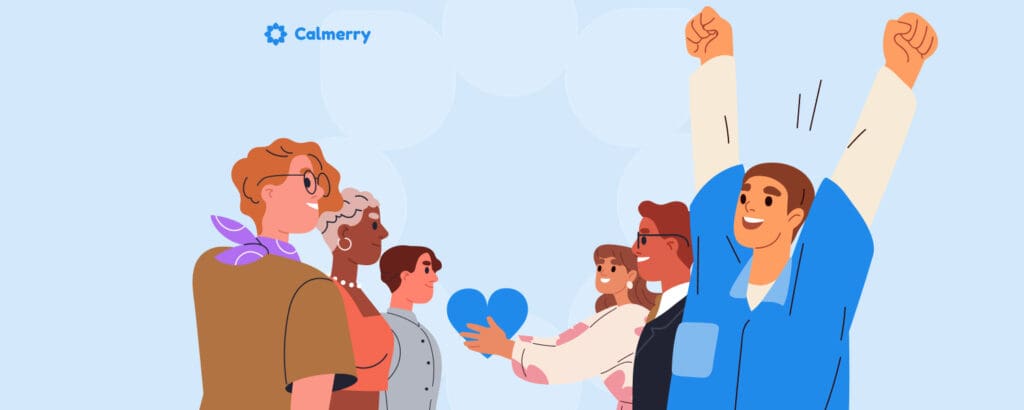 Reading Time:
2
minutes
April is Counseling Awareness Month (CAM), which was established as an annual event by the American Counseling Association (ACA) in 2002. It's a time to celebrate the counseling profession and recognize the important role that counselors play in promoting mental health and well-being.
We at Calmerry celebrate CAM to recognize the demanding and vital work the counselors do to improve people's lives, assisting them in their healing and growth so that they can thrive in today's world.
It's also the time when we recognize the importance of debunking the stigma attached to seeking help for mental illnesses and raising awareness about the benefits of counseling.
The Calmerry counselors share their professional inspirations
Calmerry is proud to recognize and celebrate our licensed mental health professionals who have dedicated their lives to making a difference and work hard with our clients, guiding meaningful changes, helping them navigate life challenges, and empowering them to live more fulfilling and productive lives.
In honor of Counseling Awareness Month, we asked our counselors about how they find fulfillment in this hard yet life-changing profession. Here is what they have told us.👇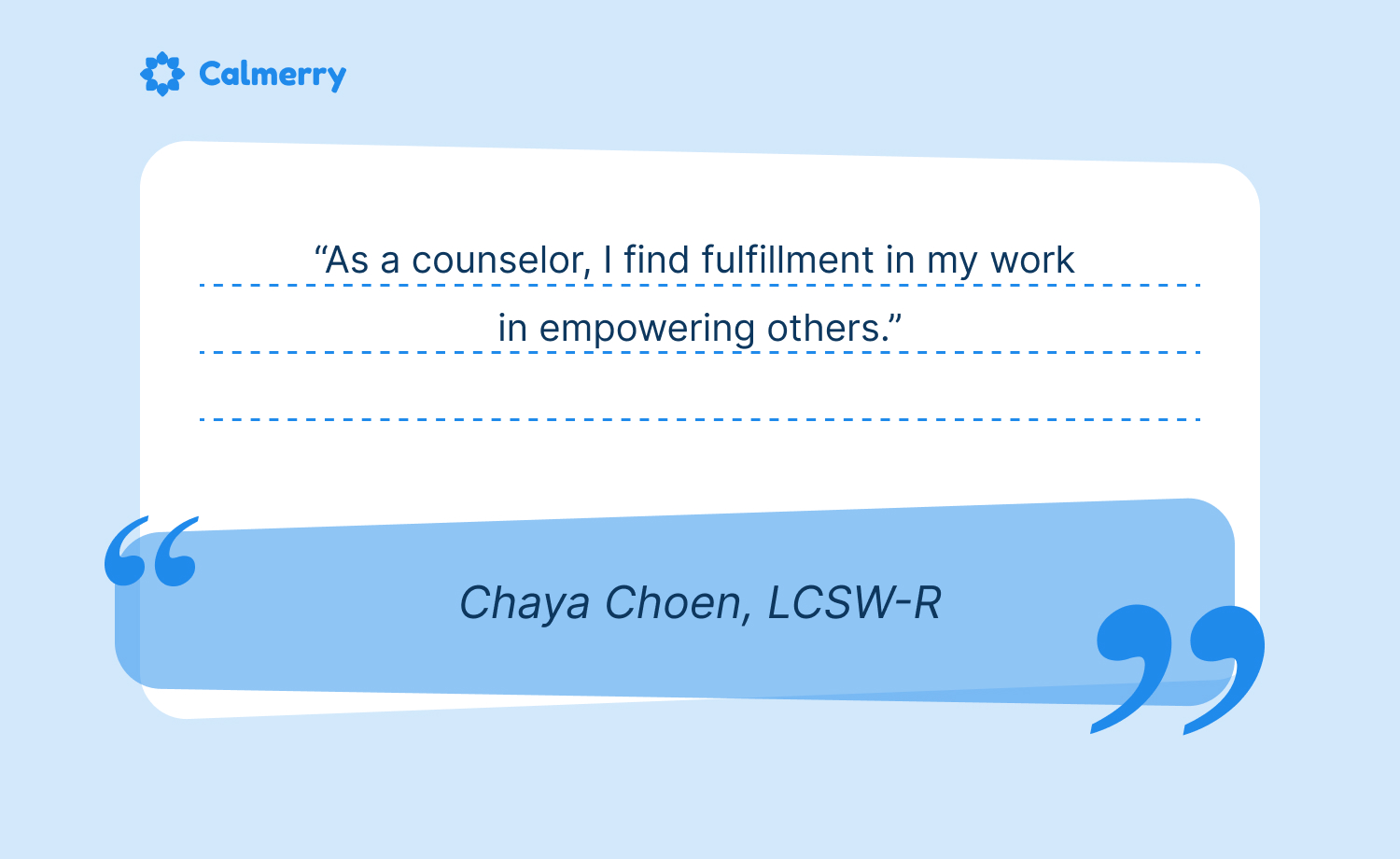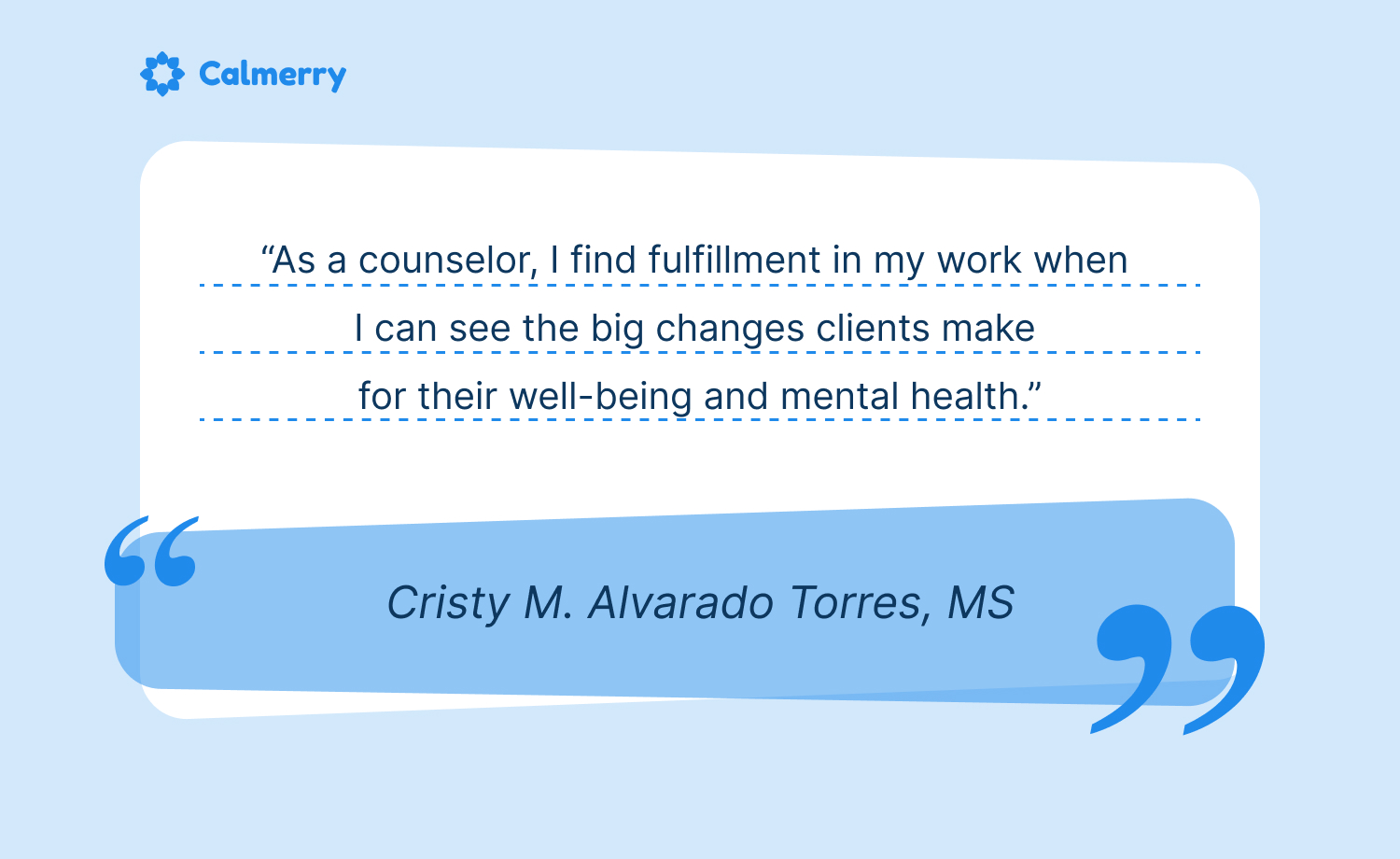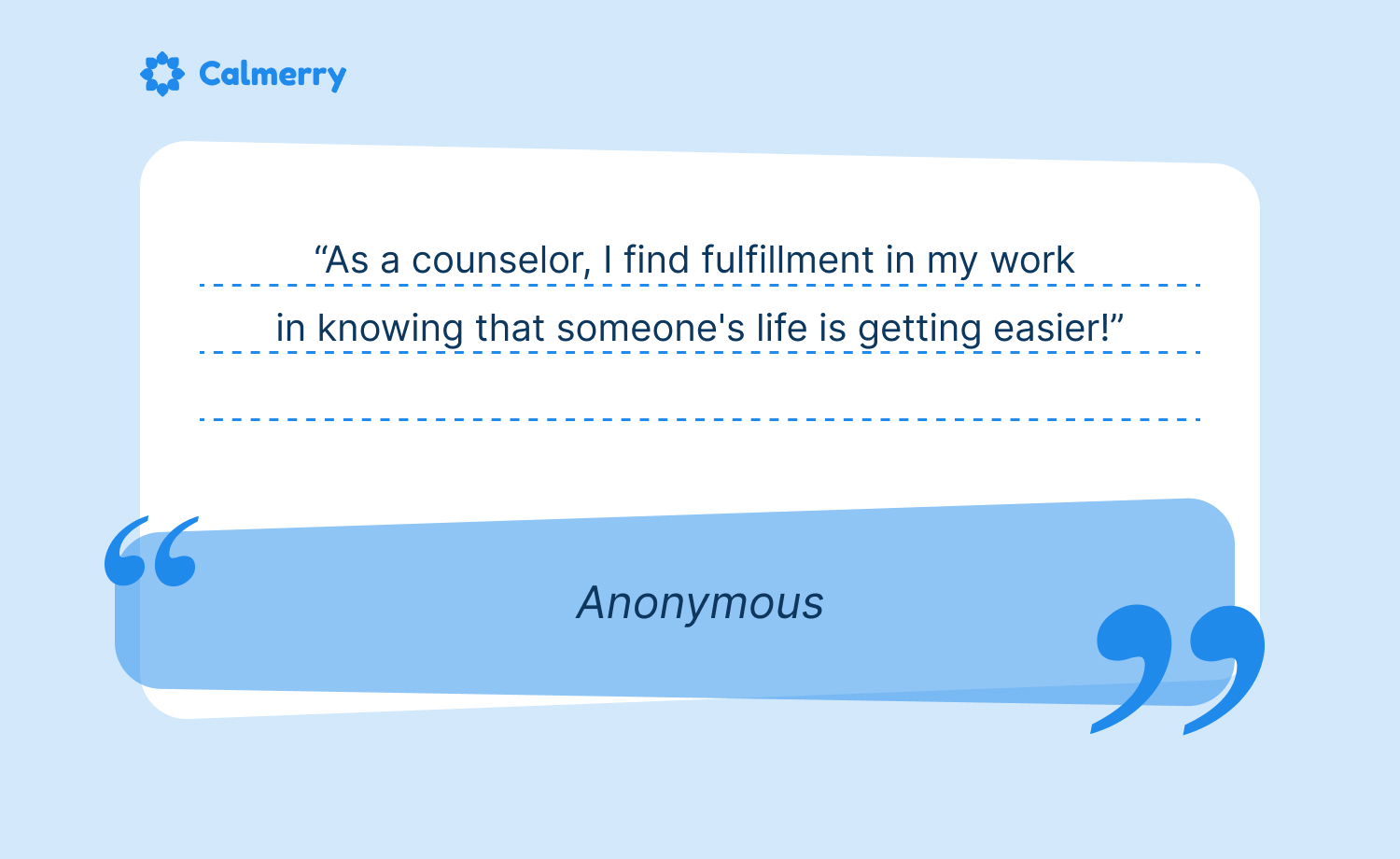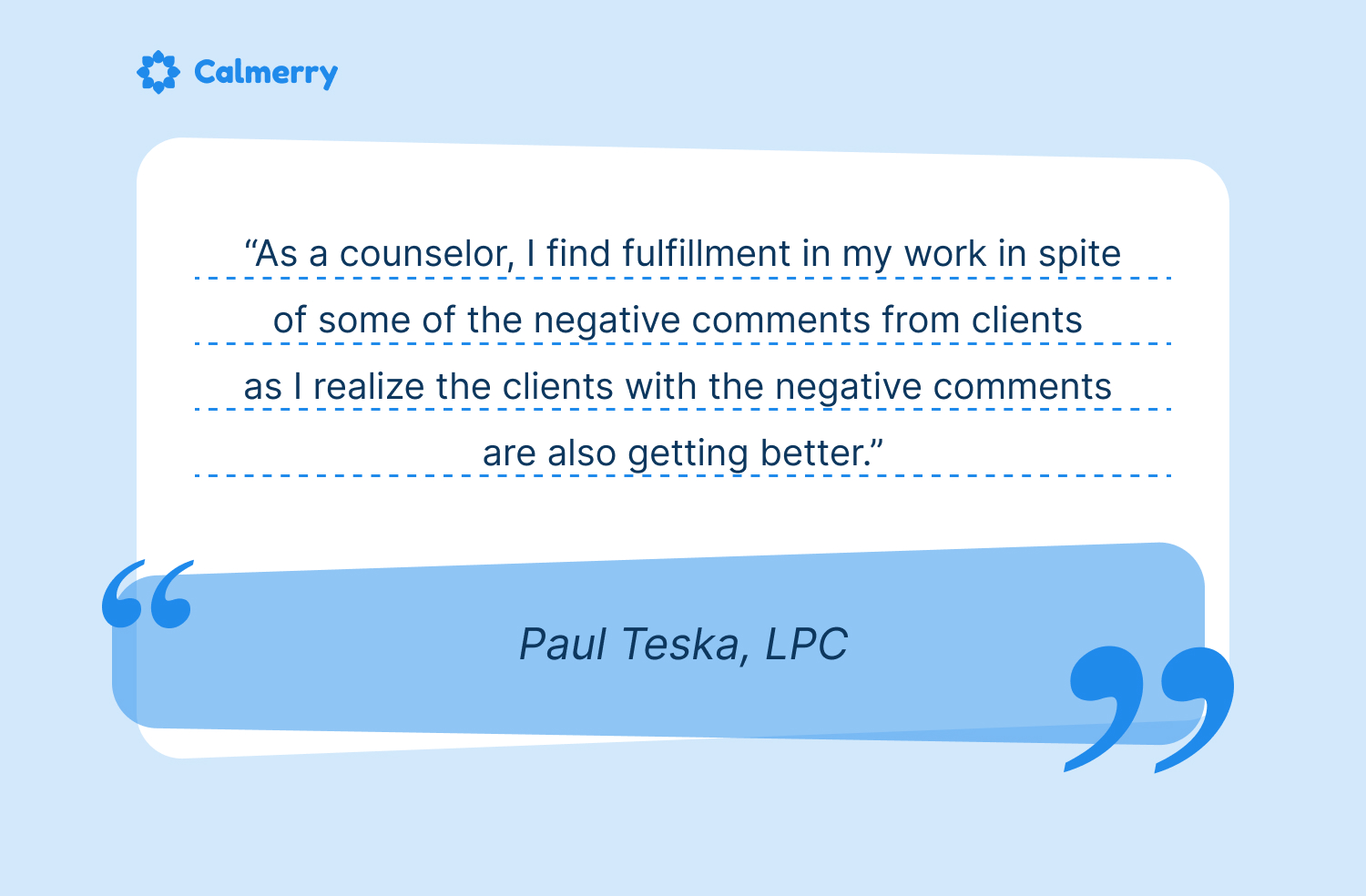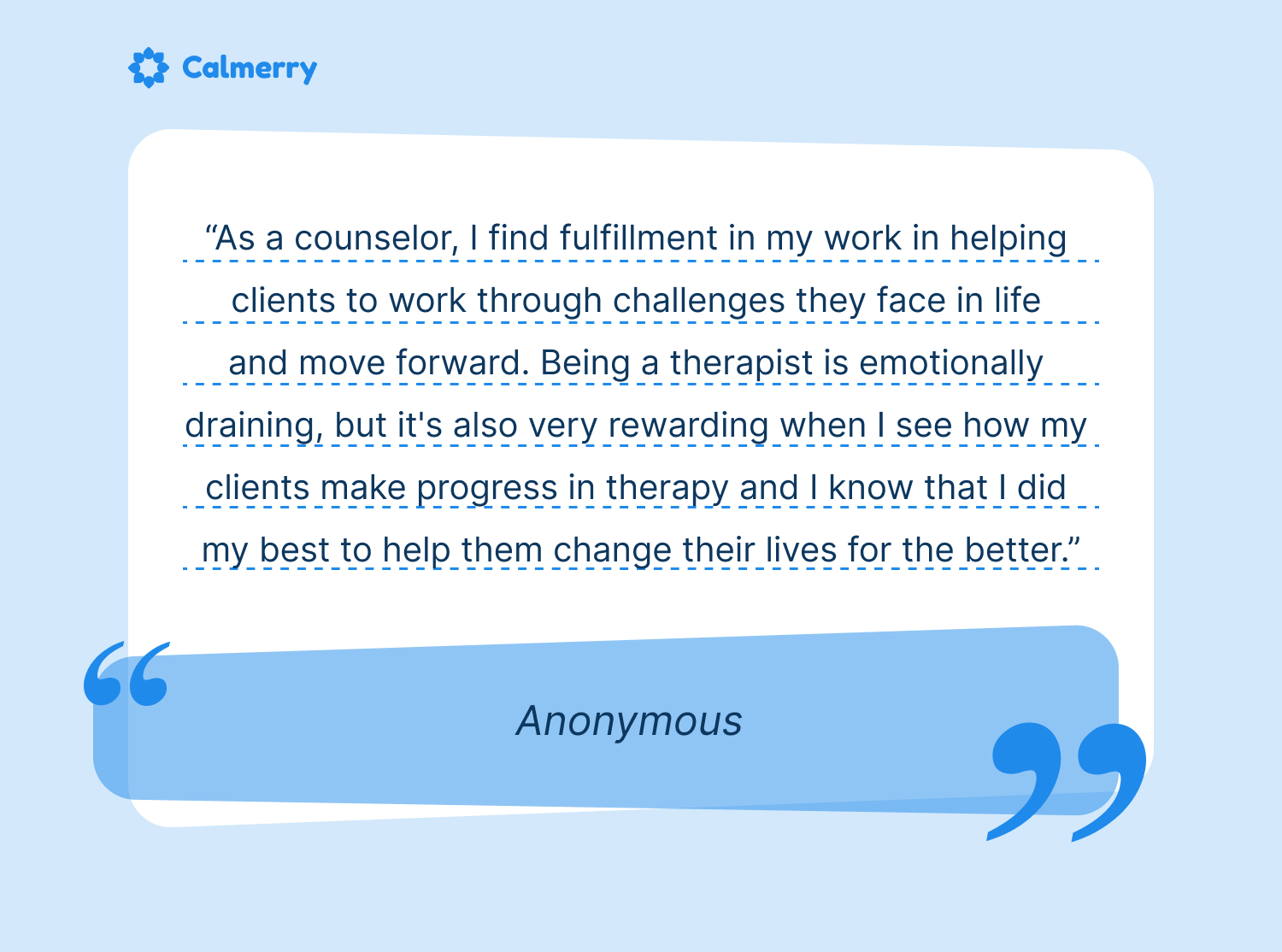 Calmerry online therapy services would not be possible without the dedication of our incredible clinicians who work hard to help people heal. 💙 We want to thank our counselors and acknowledge their efforts in providing guidance to our clients on their way to wellness!
You may also want to check out some inspiring stories of our clients about their mental health journeys under the guidance of our counselors.
Remember: whatever you're feeling and whatever you're going through, it's never too late to start your journey to healing and growth. Calmerry is here to help you connect with a licensed counselor who can help you make a positive change and become the best version of yourself.
Сheck your mental well-being for free: