Published November 21, 2022 / Updated June 2, 2023
Are You Tired, or Is It Burnout? This Burnout Test Might Help You Figure It Out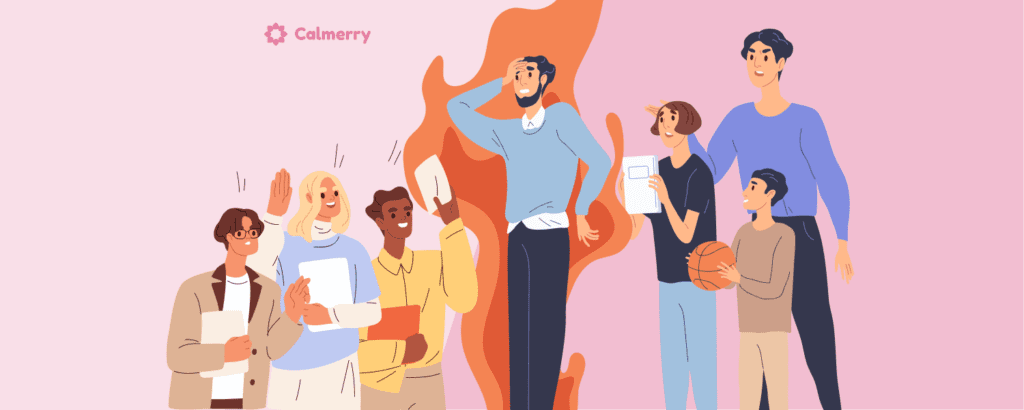 Reading Time:
3
minutes
Burnout is caused by prolonged stress that builds up over time. In fact, everything that makes you stressed out can lead to burnout. As a result, some people experience parenting burnout, caregiver burnout, or even relationship burnout.
American employees are more tired and stressed out than ever. According to statistics, about 52% of workers have experienced burnout at work. Some of them hate their job but cannot quit, and some are just caught in a never-ending cycle of overworking and taking on too many responsibilities.
All of us get tired sometimes, that's why we get a vacation every once in a while. However, sometimes, vacation may not help.
What to do if you're still exhausted and stressed out even after taking a break? Start by recognizing the symptoms with the help of the burnout test.
Take this burnout test
If you're not sure whether you're just tired or burnt out, you can take the Oldenburg Burnout Inventory (OLBI) test. This is a test used by mental health professionals, and you can take it on the Calmerry tests page or by clicking the button above.
The Oldenburg Burnout Inventory test was created by Ayala Malakh-Pines and Elliot Aronson back in 1988. Since then, it has become one of the most common tools for measuring burnout levels.
The OLBI test features 16 questions, some of which are intended to measure the level of disengagement, while others focus on exhaustion. The possible replies to statements of the test range from "strongly agree" to "strongly disagree."
After you take the test, all answers are assigned a score from 1 to 4. The higher the total score, the higher the level of burnout. The test is quite simple and straightforward. But you should keep in mind that the results of the OLBI test don't provide an official diagnosis.
So, please discuss the results with a licensed therapist who can provide a full assessment and insights into your symptoms.
Symptoms and signs of burnout
While it's natural to get tired of work sometimes, burnout is so much more than that. It's a state of emotional and physical exhaustion that is often accompanied by the feeling of emptiness, frustration, and lack of a sense of accomplishment.
Burnout can cause a lot of damage to one's motivation, productivity, self-esteem, and overall life satisfaction level. Besides, research data shows that burnout can increase the risk of developing cardiovascular problems, diabetes, anxiety, and depression.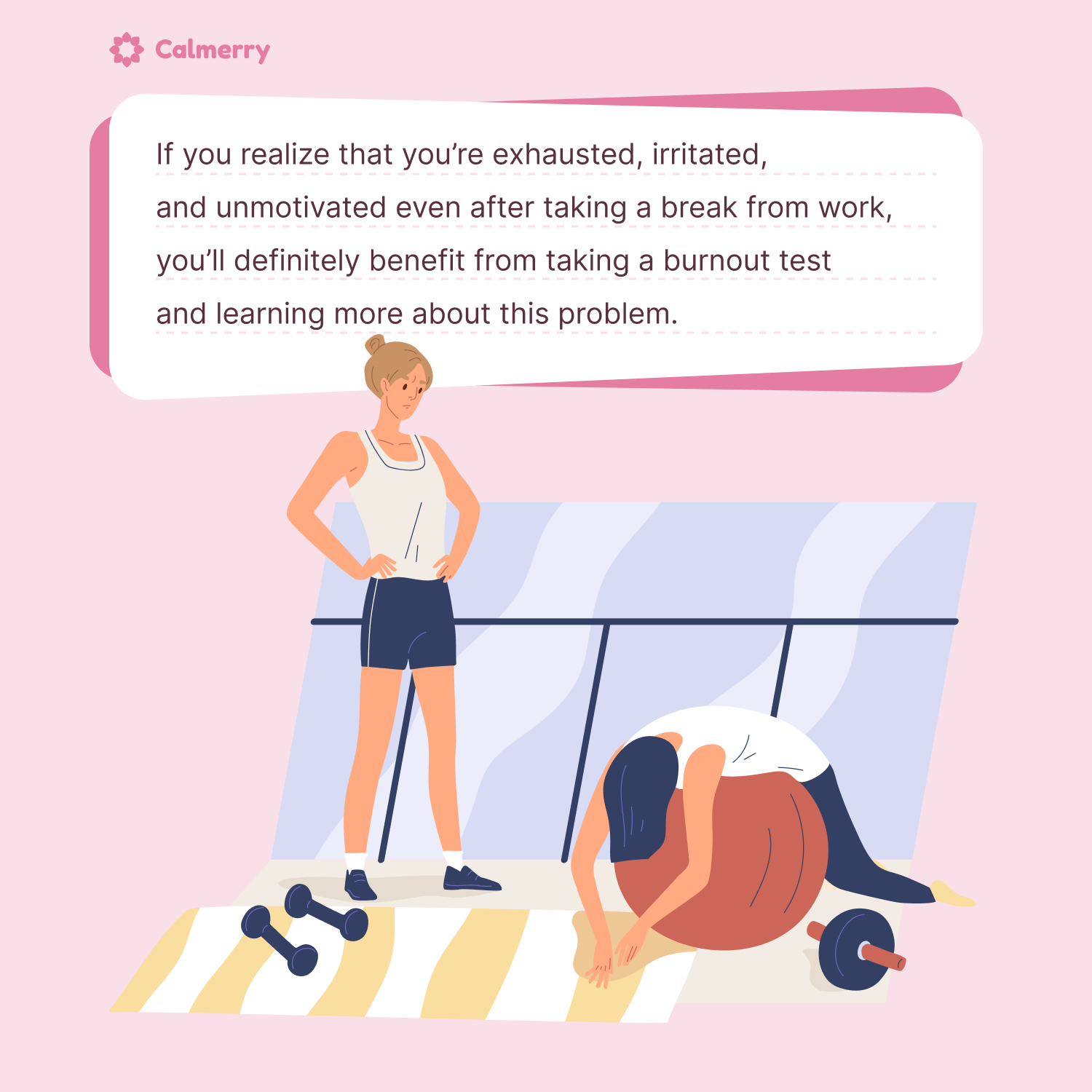 Here are some of the most common symptoms of burnout:
Exhaustion (both physical and emotional)
Trouble concentrating
Cynicism and negative attitude toward your job
Feeling incompetent because of the decreased productivity
Getting irritated by minor everyday stressors
Escape fantasies about another job and better life, in general
Losing interest in your work
Physical symptoms, including insomnia, dizziness, headaches, etc.
Keep in mind that all people are different, so the symptoms of burnout may vary. One may experience just a couple of the symptoms listed above or additional symptoms that aren't included in this list.
How to understand if you're burnt out
While the Oldenburg Burnout Inventory test is very helpful when it comes to measuring burnout levels, the test itself doesn't provide a clear diagnosis. You can discuss the results of your test with an online therapist who will help you understand the root causes of the problem and suggest effective coping practices.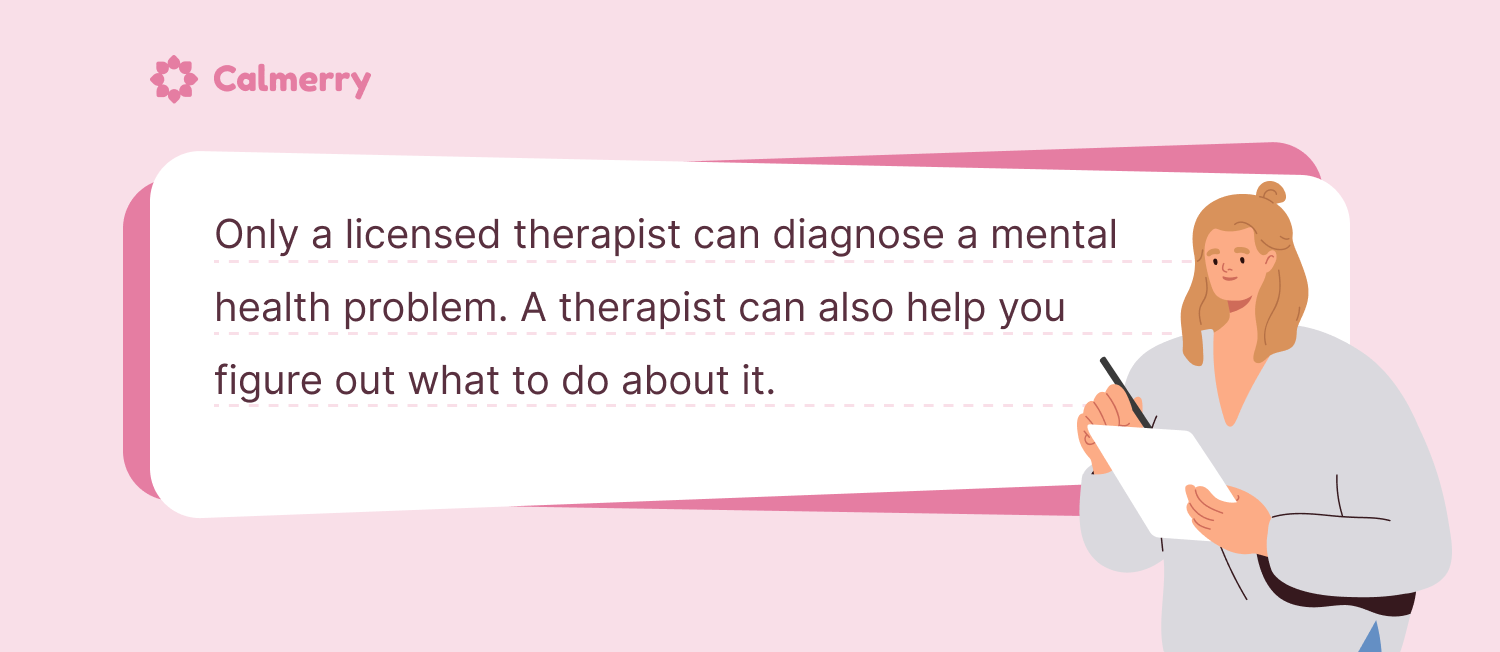 If you experience symptoms of burnout, a therapist will create a personalized treatment plan. Usually, the treatment process involves talk therapy that helps a client address the root causes of burnout, recover, and learn to balance career and mental health and cope with everyday stressors.

Subscribe
to our mental health digest
Let us support you on the way to better mental well-being. Get expert tips and insights on mental health delivered to your inbox monthly.
Wrapping up
If the test shows that your level of burnout is high, that doesn't mean that you should abandon your career ambitions. Burnout is extremely common, and if you're one of the 52% of Americans who have this problem, therapy can help you.
Cognitive Behavioral Therapy (CBT) has proven to be effective when treating burnout and stress. A great thing about therapy is that it can be delivered online, so you can get help from anywhere you are.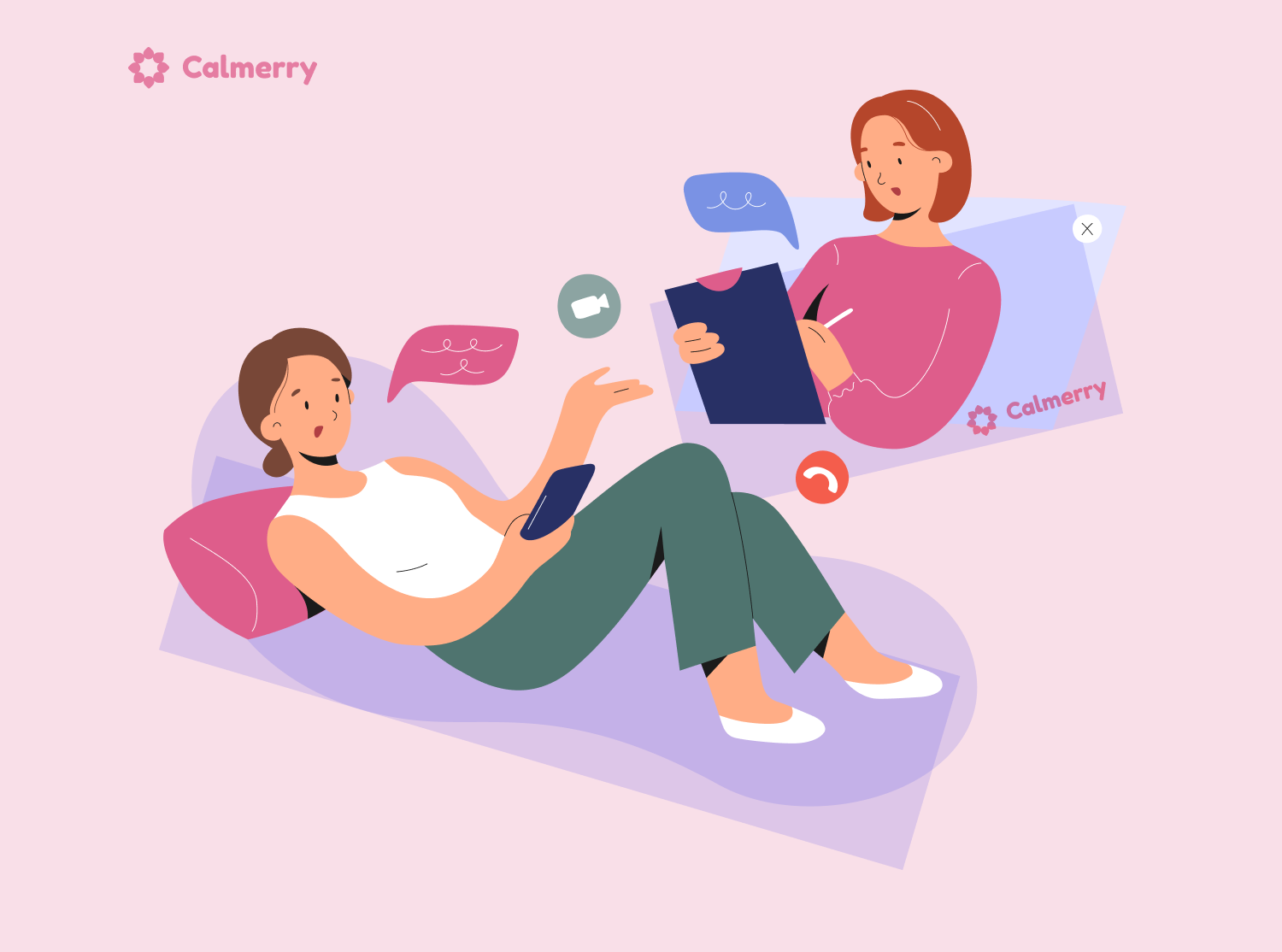 Calmerry therapists have great experience in helping cope with burnout, stress, and many other mental health issues. Also, we offer not only therapy but also access to various self-care tools and self-guided therapy courses.
Сheck your mental well-being for free: