Published October 18, 2022 / Updated March 13, 2023
Calmerry Invites Female Leaders to Contribute to the Industry Research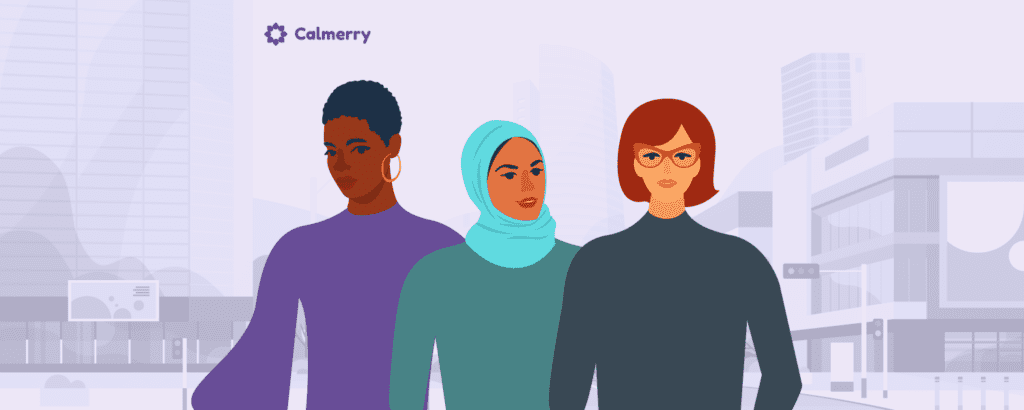 Reading Time:
< 1
minute
Today's business landscape is shaped by the newest challenges: threat of economic recession, prolonged impact of the Covid pandemic, and the overall political unrest in the world. They impact both our personal and professional lives, putting the additional burden of dealing with employee stress on our shoulders.
This is especially true for female leaders who continue performing their duties as managers while feeling the constant demand for empathy from their team members. This sounds like a lot of pressure and requires a new approach to mental health care at the workplace.
Within the company mission to nurture workforce mental health, Calmerry launches Business Support Research for female leaders. If you are a manager identifying yourself as female, we're here to listen out for your experience. We believe that no one understands the workplace climate better than you do.
Calmerry invites you to take part in the research by completing a Support for Female Leaders survey. This survey is the place for you to talk about your pains, ways to deal with them, and hopes. Burnout, work-related anxiety, poor work-life balance — these are not integral parts of success. Together, we can break this vicious circle and spread a word about healthy leadership.
Our research is aimed at seeing the situation from your perspective and evaluating whether female leaders get enough support. We'll share the results of the research on our website so that it could become a basis for building the community of female leaders driving the reinvention of the workforce care framework.
Сheck your mental well-being for free: