Published August 8, 2022 / Updated June 1, 2023
Are You Happy? Evaluate Your Life Satisfaction With This Test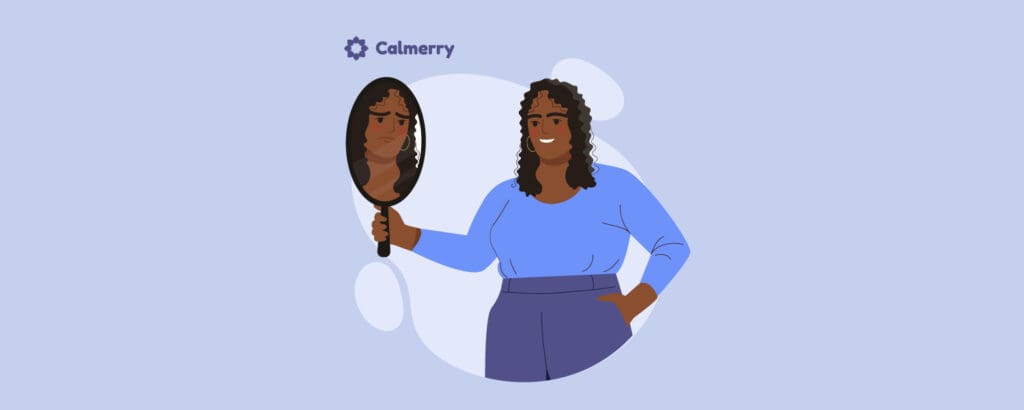 Reading Time:
3
minutes
According to a study by the University of Chicago, only 14% of adult Americans say that they feel happy. People of the U.S. are at their unhappiest point in 50 years. We keep happiness at the top of our priorities, but it seems like achieving it doesn't get easier at all.
Why is it so difficult to just be happy? Well, the situation is so complicated because the very image of happiness may change drastically from person to person. Moreover, we may feel more or less happy depending on our mood.
As you can see, the very concept of happiness is quite vague and volatile. Mostly, it refers to the quality of life, and there's another term that will help us accurately define it. In this article, we'll talk about your life satisfaction.
What is life satisfaction?
Psychologists define life satisfaction as the extent to which a person finds their life high-quality and meaningful. As we mentioned, our general life satisfaction doesn't change much depending on our mood, and it can be measured. For instance, you can tell how satisfied you are with your health, performance at work, or relationships.
Higher life satisfaction makes our lives more enjoyable, and it can also have a positive impact on our physical and mental health. Researchers have found a connection between low life satisfaction and such problems as anxiety, obesity, sleep disorders, and many others.
How to measure life satisfaction: Take this Life Satisfaction test
Although psychologists attempted to measure life satisfaction objectively based on strict criteria, they quickly realized that such a task was incredibly difficult. While life satisfaction may include good health, income, and healthy relationships, people value all these things differently.
Measuring life satisfaction objectively is impossible, and there is no universal advice on how to find satisfaction in life that would work for everyone. For example, two individuals may both value work and relationships, but for one of them, work might have a higher priority and vice versa.
Therefore, the only way to measure life satisfaction is through subjective evaluation. To help you do this, psychologists created various mental health tests, including life satisfaction tests.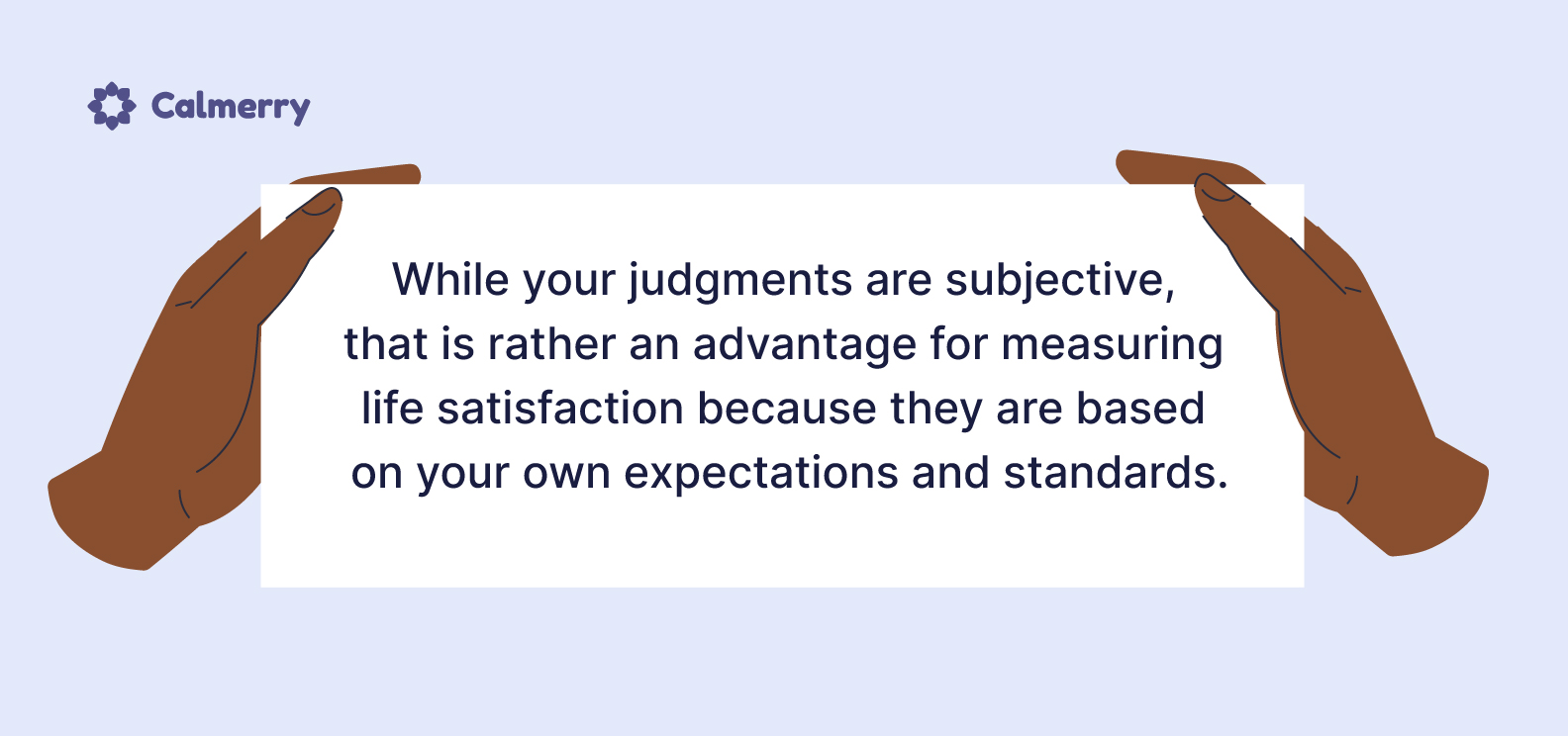 The most popular life satisfaction test is the Satisfaction With Life Scale (SWLS). This scale was developed in 1985 by researchers Diener, Emmons, Larsen, and Griffin, and it's still widely used by mental health professionals today.
You can take the SWLS test above to better understand whether or not you're satisfied with your life, and what areas might need some improvement.
Life satisfaction vs. happiness
While often used interchangeably, happiness and life satisfaction are two separate concepts. So, what is happiness? In short, it's a feeling of joy and contentment.
Meanwhile, life satisfaction is about evaluating one's life, in general — not just how happy one feels right now. In contrast, happiness is more of an immediate experience.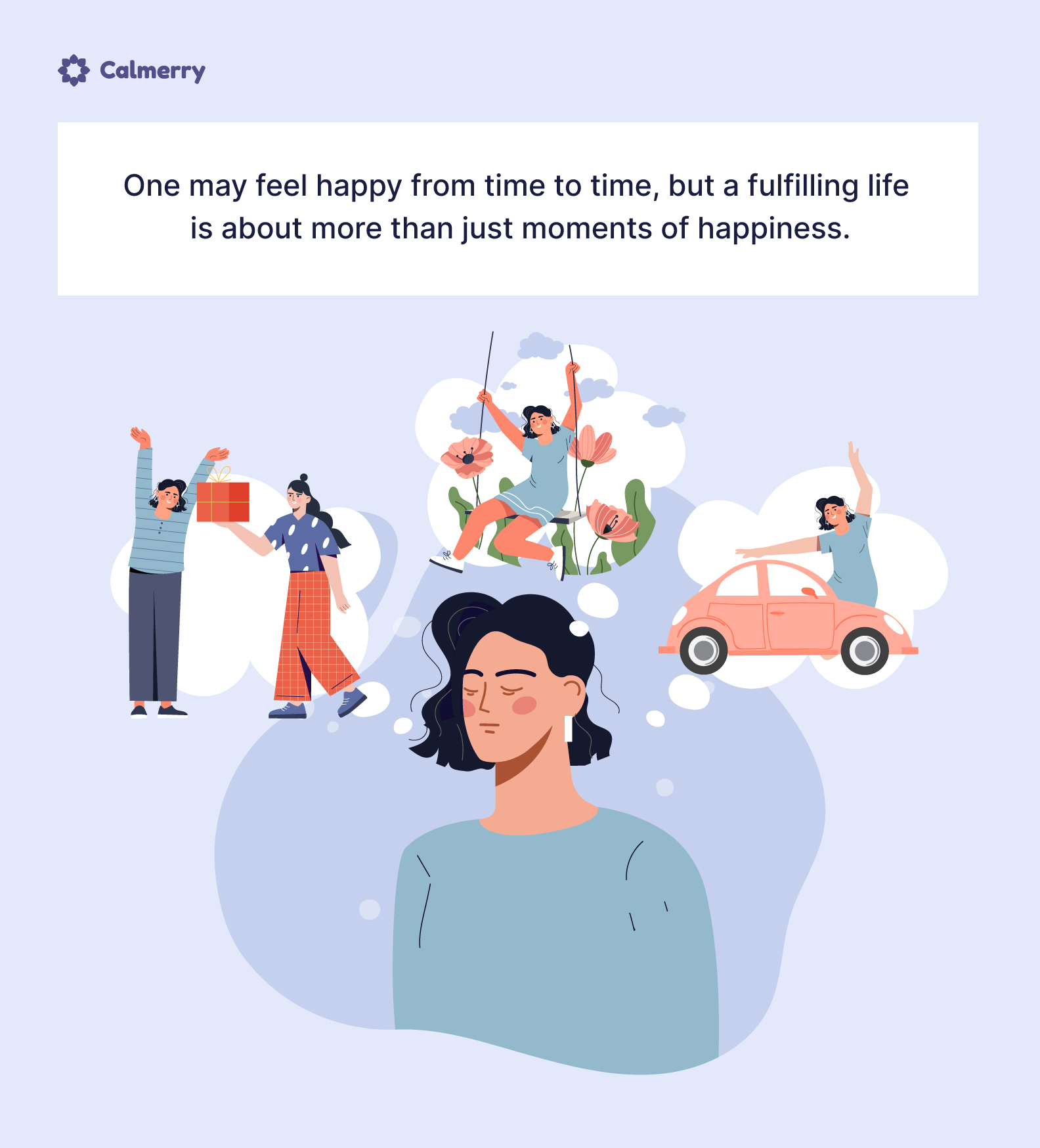 Your life satisfaction reflects the way you feel about your life. It isn't based on any external criteria but on things that you consider important. Life satisfaction is closely related to the quality of life — a concept that incorporates health, home, quality of food, etc.
Subscribe
to our mental health digest
Let us support you on the way to better mental well-being. Get expert tips and insights on mental health delivered to your inbox monthly.
How to find satisfaction in life
Good news — if the test shows that you could be more satisfied with your life, there're plenty of things you can do to change the situation. Life satisfaction depends on many factors, including relationships, work, hobbies, etc. You can work on each of these factors, and your overall life satisfaction will also improve.
Tiffany Lovins, Licensed Mental Health Counselor, shares 6 expert strategies for building a life worth living. Download this free ebook and get empowered with expert insights 👉🏻 Building a Life Worth Living Ebook. Bonus included!
For example, you may try new things, meet new people, or switch your focus to things that make you feel more content. However, given that life satisfaction is subjective, it may also be influenced by your mental health.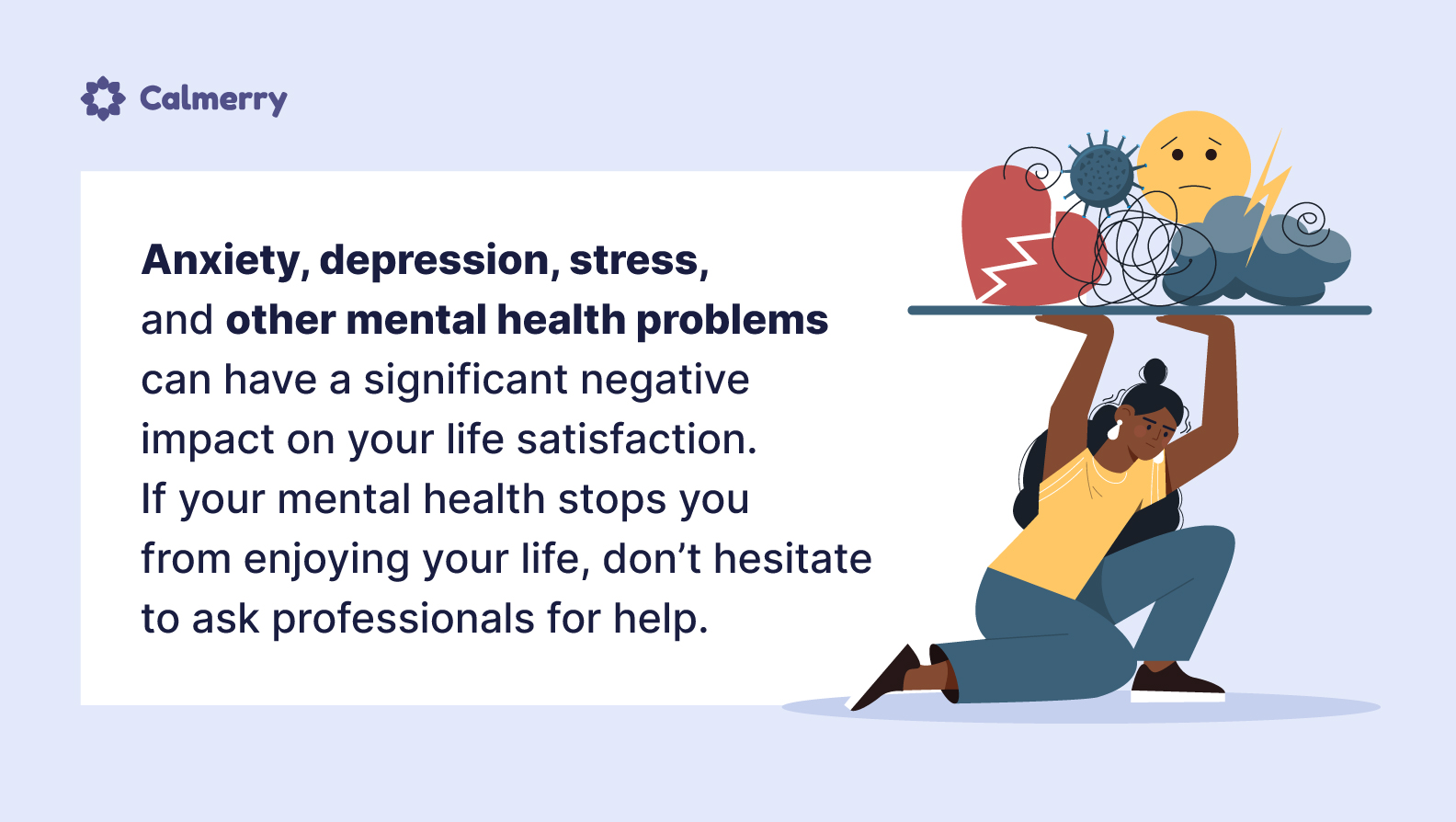 A licensed mental health professional can help you figure out why you're not satisfied with your life and guide you on your path to more joy and fulfillment. You can speak to a therapist online and discuss the results of your life satisfaction test — we will quickly match you with the right professional.
Сheck your mental well-being for free: