Published September 24, 2020 / Updated June 2, 2023
5 Reasons We Should Get Counseling Help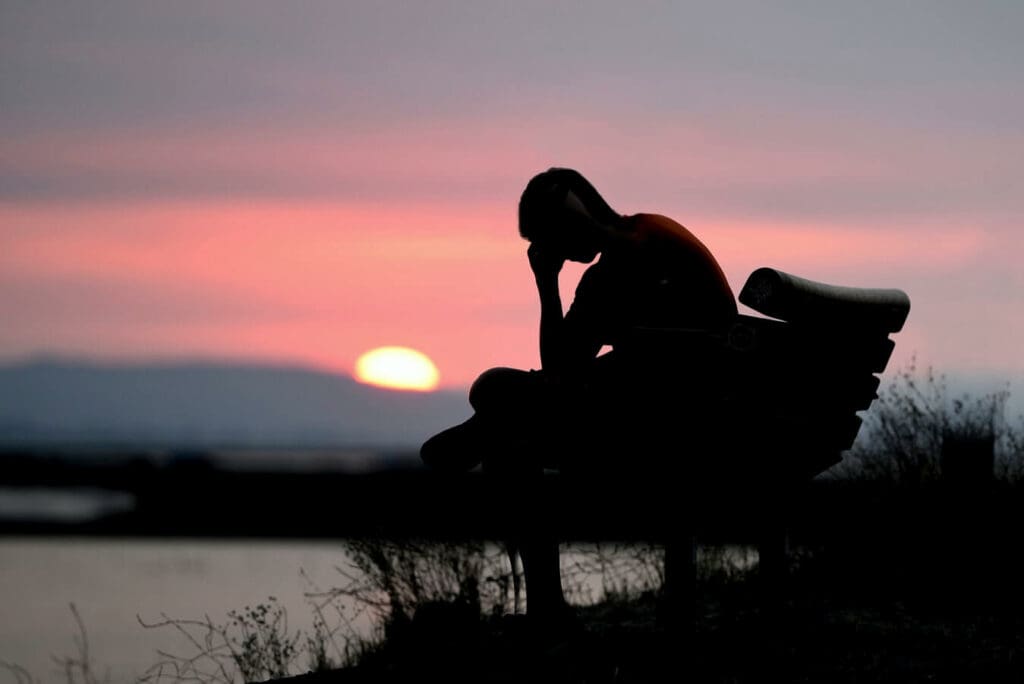 Reading Time:
6
minutes
Counseling and counseling are words referring to the same thing, just that the former is the American pronunciation while the latter is the British version. Counseling entails getting professional help from licensed counselors, a form of therapy designed to help individuals cope, embrace a positive outlook, and even find solutions to their problems. Many people question whether counseling is really essential. The fact is life presents each individual with a series of challenges, and it is never easy when faced with multiple problems. Well, the answer is yes, counseling is essential, and the following are five reasons why people need it.
People Aren't Getting the Help They Need
Studies conducted by the American Psychological Association show a saddening reality. According to the association, depression is a predominant problem in our society today, as one in every four patients suffers from varying degrees of mental condition. However, not all cases are diagnosed, and this means more people suffering from depression are not diagnosed. The statistics prove a dire need for quality mental health care, but the systems in place do not meet the need.
Many people require support and professional help as emotional and mental distress is on the rise. One factor that has contributed to the increase in cases of depression and distress is that people are reluctant to go for counseling. To curb the situation, people need to be taught and sensitized on the importance of counseling. Visiting a counselor helps individuals cope with challenges. However, they might not be able to change many things they're going through, such as financial struggles; they'll learn of ways they can cope and anticipate better days ahead. 
Counselling Treats Mental Disorders
Mental disorders are enemies to progress. Individuals with mental distress are not as productive as they can be with good mental health. Mental illness patients feel drained, they lack motivation, and all these make life even more difficult. Counseling goes a long way in helping these patients heal and cope with situations regardless of the challenges they are facing.
It helps in treating many conditions, which include:
Depression

PTSD

Eating disorders

Insomnia

OCD

Personality disorders
A healthy mind can keep pressing on amid turmoil. The good news is that many people with mental health problems know the importance of counseling and attend sessions to improve their mental and emotional health. Nonetheless, many other individuals suffer from depression and other mental conditions without going for counseling. The failure to access counseling is a problem that, at times, goes beyond patients control. Several obstacles prevent people from accessing quality counseling services in the United States. 
Helps Individuals to Cope During Money Troubles
Levels of debt are constantly escalating for many Americans, and this fosters other problems, such as mental illnesses out of distress. For many people, the output is more than the input because of few channels of income, low wages, and substance abuse, among other factors. With a desire to impress, some people have an impulse-buying culture, trying to be on par with the latest trends. Such a habit is financially unhealthy, and this pushes people into further debt and depressed lives. Through counseling, people can get insights into how to manage their lives better, and this also entails how to live within their financial capability as they build the reality they desire.
Noteworthy, poverty is one of the obstacles to accessing quality counseling services. Individuals who are struggling financially find it difficult to spend money on counseling sessions. Not all insurance providers cover mental health expenses, and this makes it difficult for some people to access care. Despite financial constraints, people can get help from low-cost counseling service providers. Licensed counselors conduct online counseling services, and these present an affordable option for all individuals.
Finding Solutions During Crisis
Suicide is one of the leading causes of death both in the U.S. and globally. This event evidences the crisis many people are faced with in today's times. Financial problems, social pressure, family issues, and the list continues, are some of the causes of distress in many people's lives. The problems escalate in magnitude, and it gets to a point where an individual feels that nothing can solve their issues, and they resolve to commit suicide. The thing is, life will always have its share of problems, some are within our control, and some are out of our control.
Despite the challenges, we can always anticipate better days, and there's always a reason to keep going, regardless of how small it is. People who resolve to end their life, in most cases, never took the initiative to talk to someone, and getting help would have made all the difference. Individuals who keep their thoughts and problems to themselves are prone to being depressed. When the emotions escalate and a person starts feeling hopeless, this triggers suicidal thoughts and tendencies in the long run. One of the reasons people choose not to see a counselor regarding what they are going through is the fear of their privacy and confidentiality.
Counseling is a haven for individuals to obtain help on how to restore their mental health without fear of being judged or their information being shared with the world. Counselors are trained professionals operating under a high code of ethics and professional conduct. They are dedicated to seeing their patients attain mental stability so that they can live a quality and fulfilling life despite the challenges. 
Treatment Is Available in Online Counseling
The internet has been a game-changer in many niches, starting with e-Commerce, education, entertainment, and even the medical sector. In today's world, someone doesn't have to visit the mall to purchase an item, they can conveniently order it, and it'll be delivered to their home. Similarly, one doesn't have to visit a counselor physically but can conveniently attend sessions online.
With video call and conferencing applications available, anyone can comfortably communicate remotely from the comfort of their premises. Attending online counseling sessions does not compromise the quality of service you'll get. Still, it is easier as you won't have to travel to the counseling center, and it actually makes it more affordable.
Subscribe
to our mental health digest
Let us support you on the way to better mental well-being. Get expert tips and insights on mental health delivered to your inbox monthly.
FAQ Section
You could probably be having some uncertainties about this whole topic. Let's go through some of the questions people ask most regarding counseling. 
What Are the Various Forms of Counseling?
There are various types of counseling, and each is structured depending on personal needs. For example, a young couple would go for premarital counseling before settling down as one of the preparations for their marriage. For patients suffering from diverse mental illnesses such as depression, there are counseling sessions designed to help them recover and improve their mental health. 
What Is the Best Time to See a Counselor?
You can see a counselor any time you need some advice or professional guidance regarding anything that pertains to you. You don't have to have an overly pressing issue for you to go for counseling. Even the small things matter and can significantly improve your life, such as how to overcome the anxiety of marriage, how to manage stress at your workplace, or how to handle your teenage kids.
What Are the Objectives of Counseling?
The objectives of getting counseling are learning healthy coping mechanisms, developing efficient communication strategies with others, and improving mental health and perspective toward life, among others. Individuals who get counseling can interpret their situations accurately, and this enables them to make informed decisions they won't regret later.
How to Pick the Right Therapist for You?
The best way to identify the right therapist for you is to have a comfortable rapport with them. Counseling sessions shouldn't be tense, and you shouldn't feel uncomfortable sharing your information with them. Remember, it is impossible to get help from a counselor if you are unwilling to fully and honestly open up to them. 
What Are the Charges for Professional Therapy?
The cost of professional therapy varies with the method of delivery and location. The average rate for counseling services is about $65 per hour—this happens when you are visiting clinics and centers in person. However, online counseling is more affordable as some service providers charge about $40 for sessions in an entire week cumulatively.
Are Counseling Sessions Confidential?
Yes. Licensed counselors operate under a strict code of professional conduct, and client confidentiality is a factor that is safeguarded in the conduct. You can be sure that your counselor won't share your information with anyone else. Actually, everything you talk about remains in secrecy.
The Bottom Line 
You don't have to wait until things get worse. Counseling is important as it helps people find solutions to their problems before they escalate to uncontrollable levels. Counseling has become easy to access and more affordable, thanks to the internet, which facilitates online counseling.
Always remember:
Counseling enables one to learn healthy coping mechanisms so that regardless of the challenges, they can have a positive outlook toward life and anticipate the best.

Client confidentiality is a guarantee, and therefore there's no need to worry that your information will be shared with other individuals outside the counseling sessions.

You don't have to have a pressing problem for you to go for counseling. 
Minor issues are worthwhile for you to get help from a licensed counselor, as solving them can significantly improve your life. You can get professional mental health help, and you'll be able to live a fulfilled life despite the troubles. Contact us for guidance on matters regarding counseling and the type of therapy that is appropriate for your needs, among other things.
Try Calmerry therapy
Сheck your mental well-being for free: