Published November 7, 2022 / Updated March 22, 2023
How to Tell Your Child They're Adopted and Whether to Tell Them at All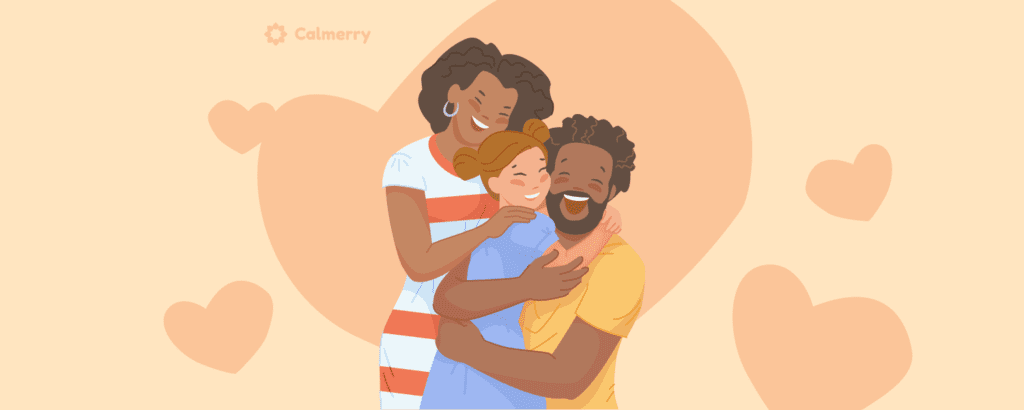 Reading Time:
7
minutes
In the USA, about 135,000 children are adopted each year. Despite the great number, as an adoptive parent, you may still worry about how to tell your child that they are adopted. And even whether you should tell them at all.
In this article, we will explore the drawbacks of not telling a child they are adopted, as well as offer helpful tips on when to tell a child they are adopted.
The adoption journey
Although you might imagine that the adoption journey will end when the adoption placement is finalized, this is just the start of raising your adopted child.
It is recommended to you speak to your child about their adoption as soon as they come home with you, even if they are a newborn.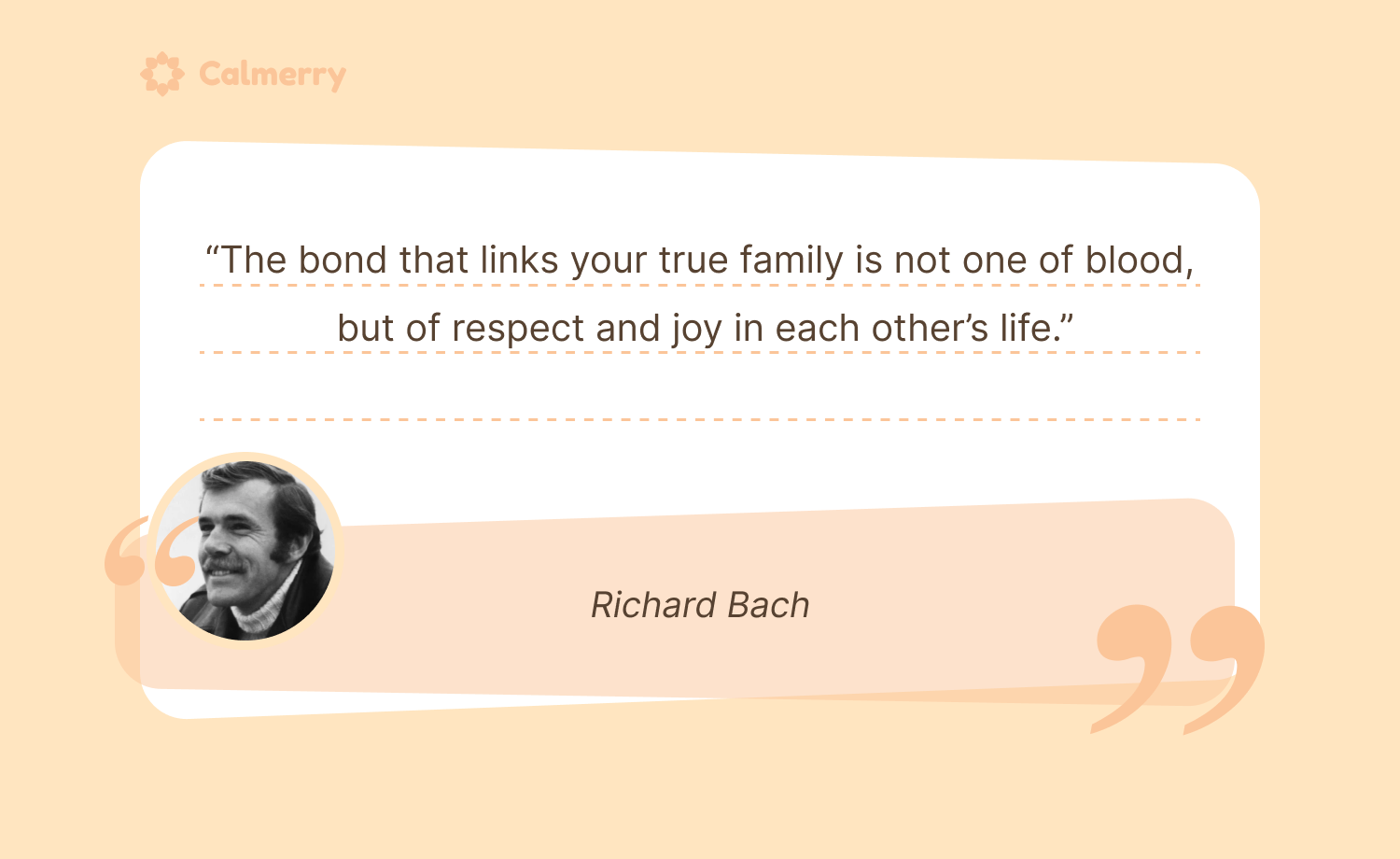 In fact, a study in 2019 found that children who were not told of their adoption until they were three or older reported lower satisfaction with life and more distress than those who were told of their adoption at a younger age.
Not telling a child they are adopted can be linked to feelings of anger, anxiety, betrayal, and depression. Being honest from the moment your child comes home with you is, therefore, a vital part of supporting their emotional health.
Although it might feel hard at first, you have years to nurture your parent-child relationship, allowing you to perfectly discuss the adoption with your child and those around you.
Keeping lines of communication open with your child will help both you and them to explore the complex feelings that may arise from being adopted.
Subscribe
to our mental health digest
Let us support you on the way to better mental well-being. Get expert tips and insights on mental health delivered to your inbox monthly.
When to tell a child they are adopted
Experts recommend speaking openly about adoption with your child from the moment you meet them or bring them home. Here, we will explore how to tell a child they are adopted.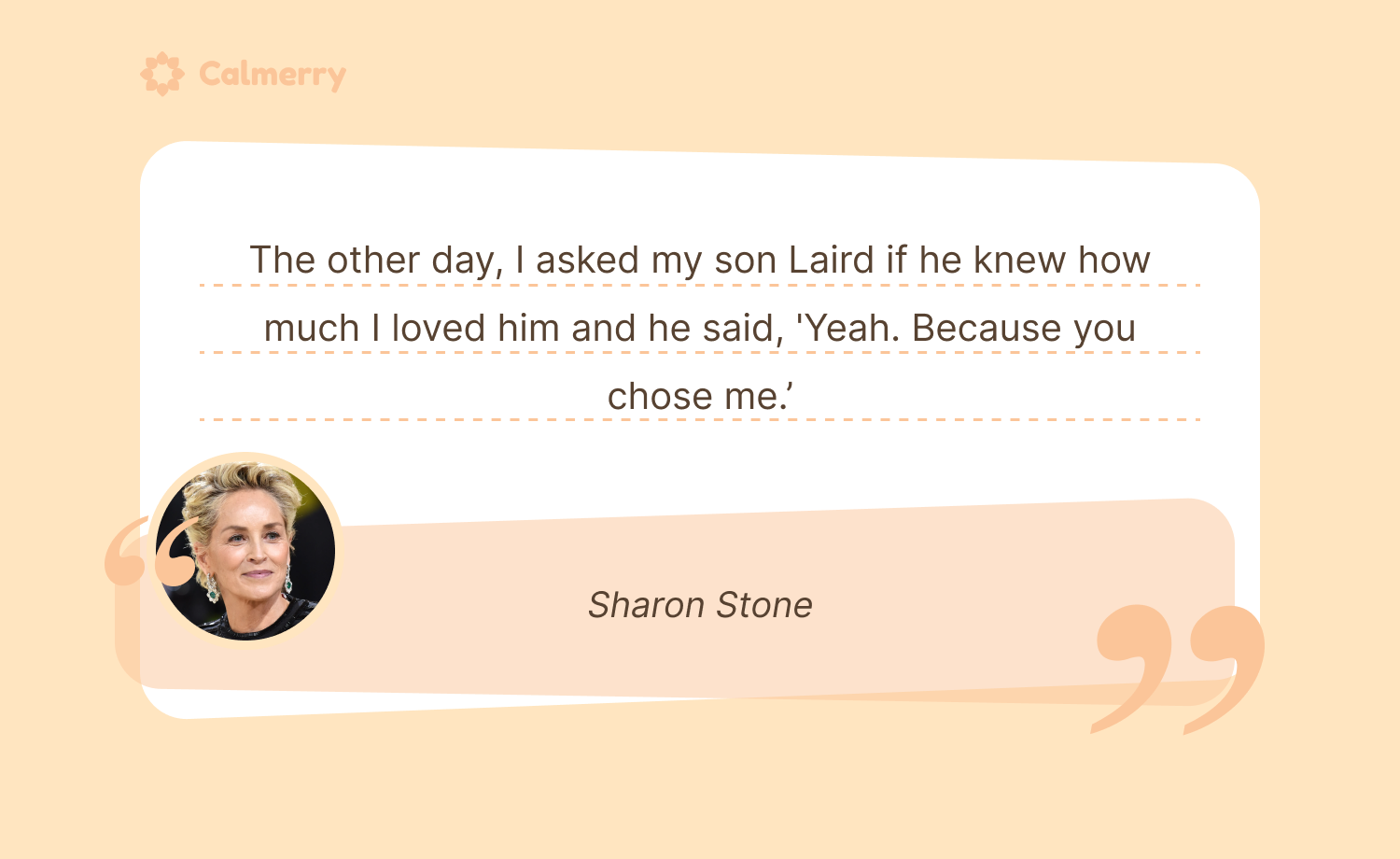 Newborns and babies
If you are adopting a newborn, you can begin telling them their story straight away so that the fact of their adoption is something that they grow up with. Speaking about their birth parents and talking about the day you met them can form a positive part of your child's journey.
Mention how you felt when you were told that a baby might be joining your family. And include details about the day you brought them home so that you gently weave information into your child's perception of who they are.
As they get older and develop a greater understanding, they may start to ask questions, and dialogue will develop between you.
Young children
Adopting a young child offers a wonderful opportunity to parent a child before they reach school age.
However, a child who is adopted at this age may experience complex emotions, particularly if they have been removed from the care of their birth parents or have spent time in foster care.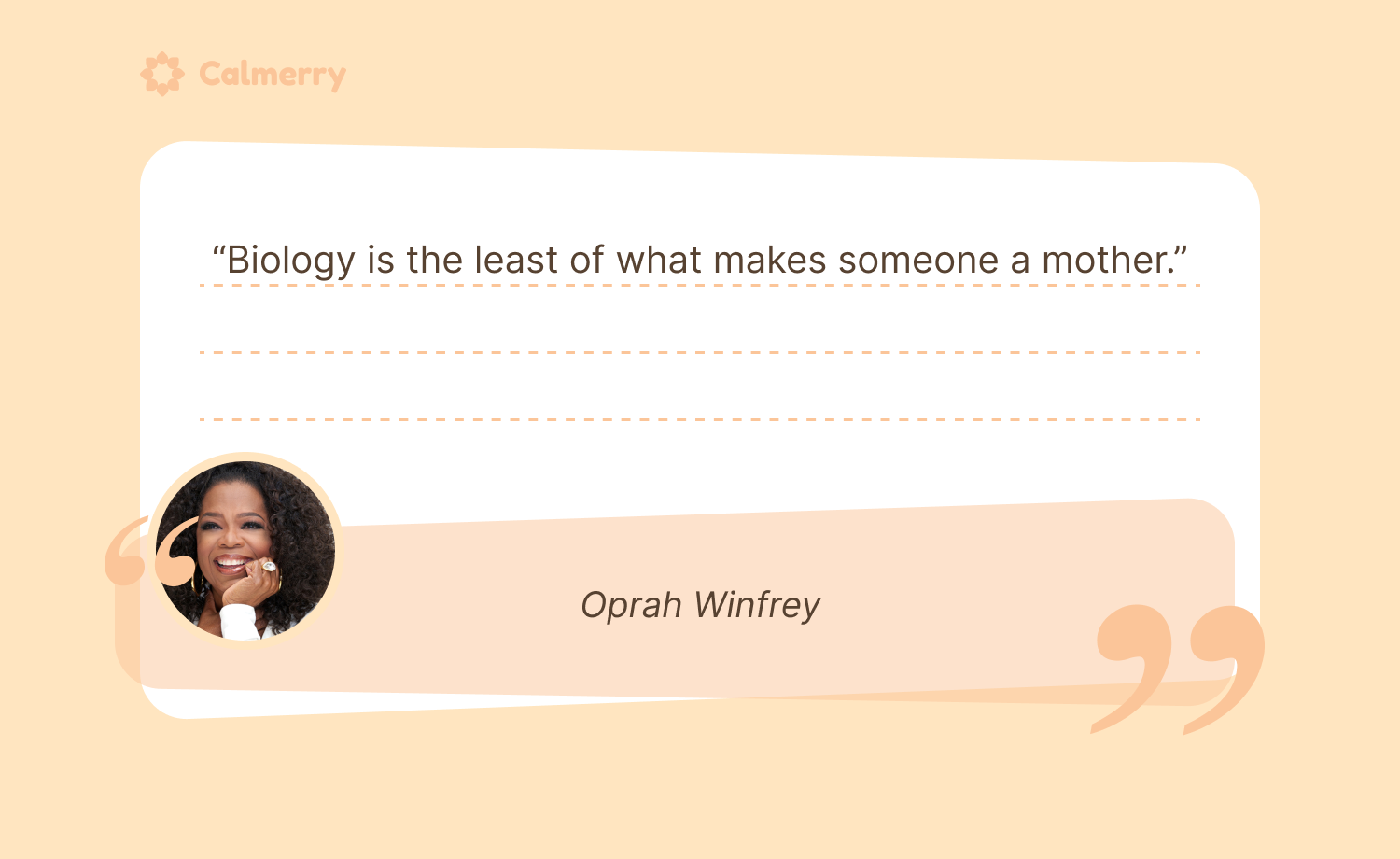 Although as your child gets older, they may have little memory of their birth parents, you may notice some effects of the upheaval they have experienced in their life. This may include separation anxiety, difficulty sleeping, or emotional volatility.
Not telling a child they are adopted can make it hard for a child to understand the way they are feeling, and may later lead to distress.
Communicating openly with your child, and speaking positively of their birth parents, will help a child to understand their early life. Even if there was neglect or abuse, you can honor their birth parents by talking about the special moment when they chose you to raise them.
Some children experience periods of feeling abandoned or unwanted by their birth family. Depending on the situation, it may be appropriate to explain more about the situation that led to the adoption decision.
It can also be helpful if you can show your child how grateful you are to their birth parents. Ensuring that your child knows about their identity, and relevant information about their birth family can be empowering for them.
Older children
Adoptions that occur later in life cannot be hidden. Your child may have experienced an unpredictable or volatile childhood. And may have lived in numerous settings before an adoption could be finalized.
In this case, the question is not how to tell a child they are adopted, but how to continue talking about their birth parents or events that have previously occurred in their childhood.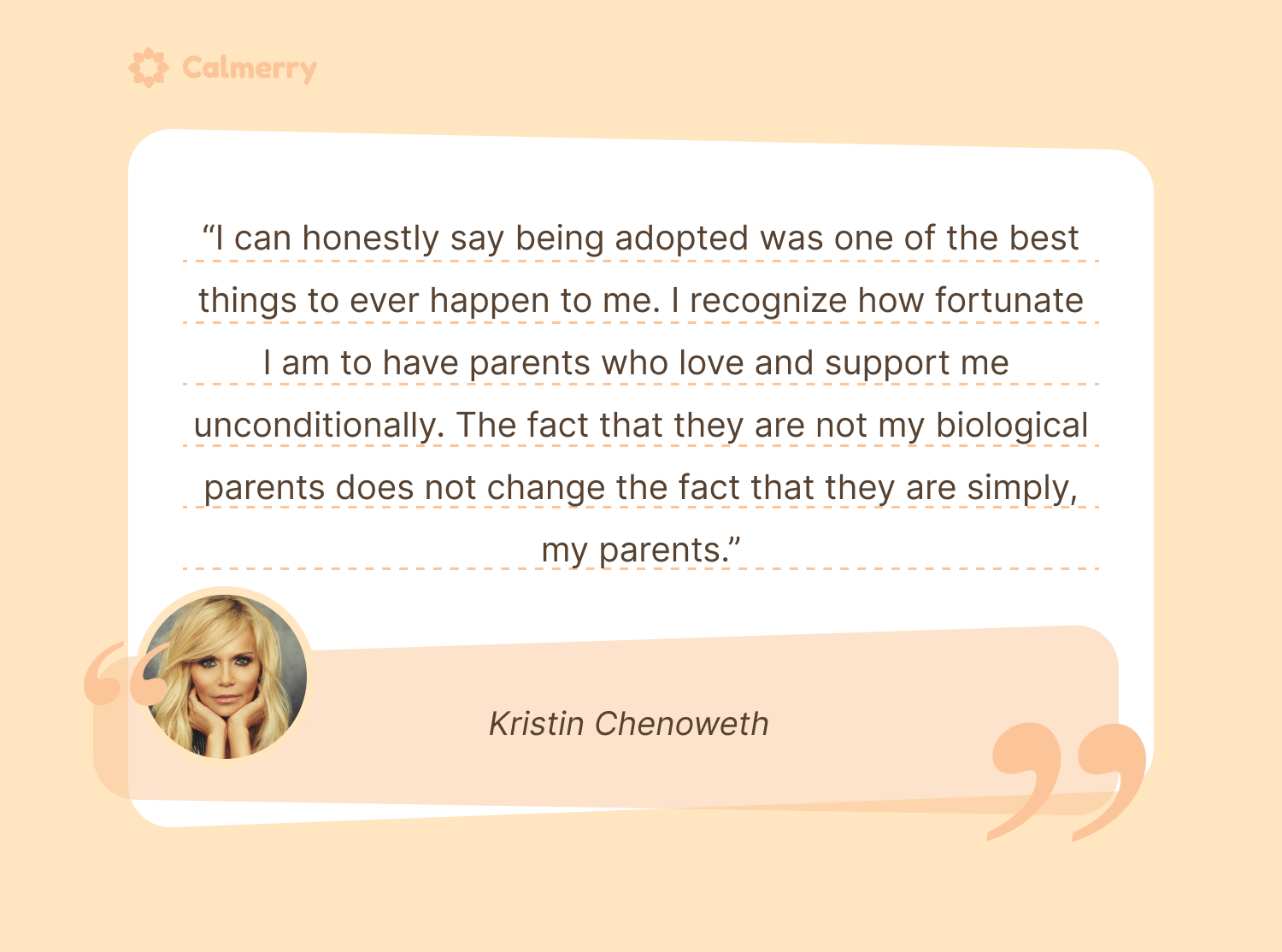 You are unlikely to be telling an older child they are adopted, as those adopted at an older age will be more aware of the process. Rather, you should allow them to express their feelings, which may include talking about their birth family.
Older children may wish to honor their birth parents or siblings by celebrating birthdays, marking Mother's Day, or speaking about their birth family.
Children might like to see their amended birth certificate or choose to display sentimental items received from their birth family before or after the adoption.
This can feel difficult for you as an adoptive parent, but their birth family may represent their primary attachment. And being able to talk about their roots is therefore vital.
Later disclosure of adoption
In some cases, you may have felt unable to tell your child that you adopted them at a young age. If you now have an older child and feel that it is time to tell them that they were adopted, they will likely have many questions.
Some children may feel upset or betrayed that you did not tell them sooner, and others may be angry. It is important to reassure them of how special they are and how much you love them.
They may also have many questions about their birth parents and why they are not raising them. So you may wish to prepare answers for these in advance.
A child who finds out about their adoption later in childhood may benefit from talking to a mental health professional for some advice, including support from a specialist children's counselor.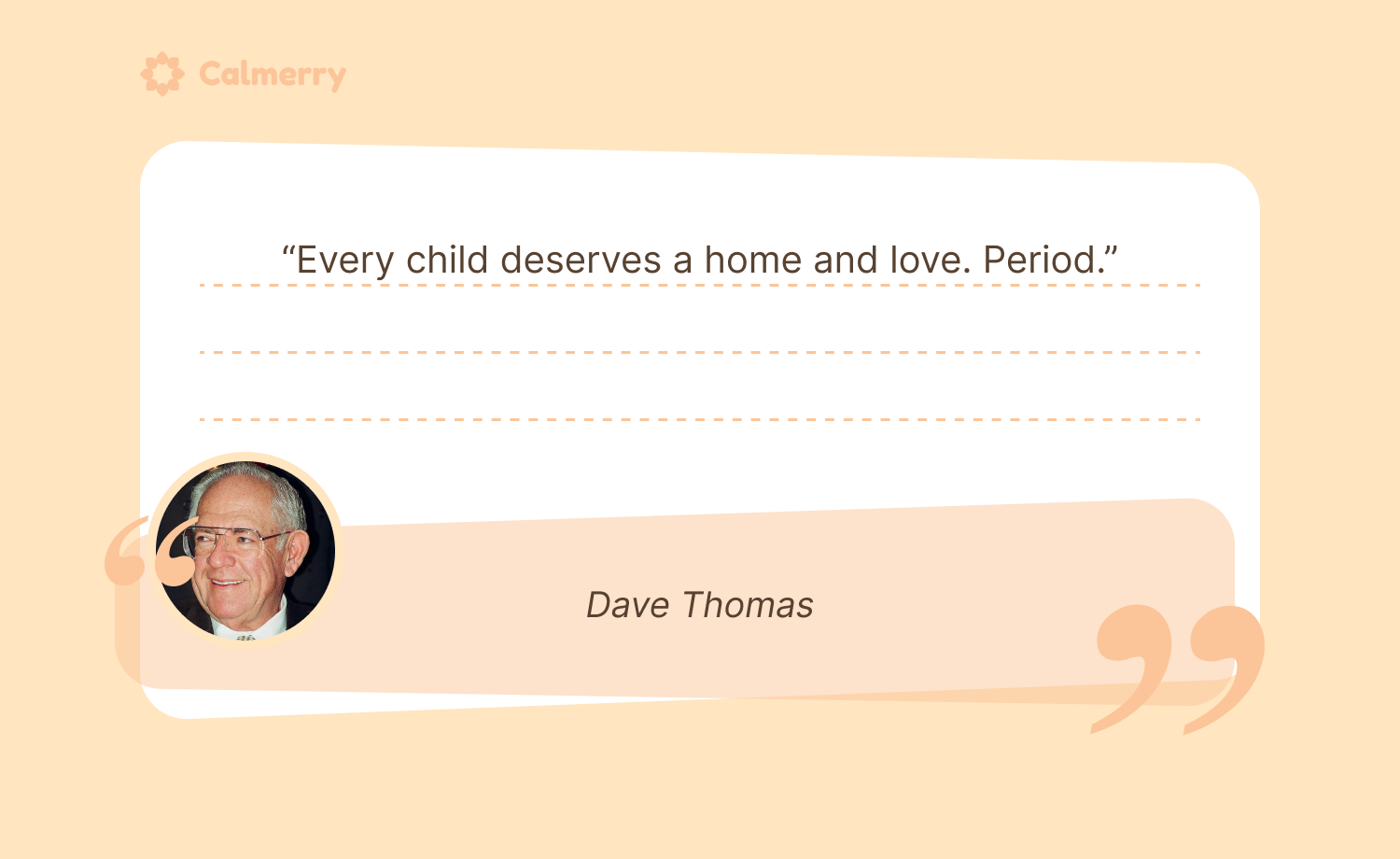 Here's how to tell a child they are adopted
If you are confident, at ease, and proud of your child's adoption, then they will learn to feel this way about it, too.
Telling your child about their adoption is an ongoing process. Regardless of when you tell them, as they get older, they will probably have more questions about their early days or years, and about who their birth parents are or were.
Start straight away
Even though a newborn can't understand what you are saying, your voice will be soothing to them, and it offers you the chance to practice talking about their adoption.
If you adopt a child when they are older, start telling them about their adoption as soon as possible. Talk to them about when you started thinking about adoption, how it felt when you got the call about them, and how happy you are to have them in your family now.
Communicate openly
Sometimes your child might want to talk about their adoption a lot, and during other periods they may seem to have forgotten about it. Even if the adoption hasn't been spoken about for a long time, let them know that they can talk about it whenever they like.
A child will often know when information is being withheld. Be honest with your child, but make sure the information you offer is age appropriate.
As they get older, they may start to question the explanation they were given when they were little. Speak to your adoption specialist or social worker for advice on tackling difficult questions that may be personal to you and your child.
Read stories
Adoption-themed books can be helpful for children to understand their own story. Whether you need a book for a toddler or a teenager, there are many suitable published titles available. For example, fiction can cover multiple questions adopted children might have as they grow up.
Depending on the circumstances of your child's adoption, you may find it helpful to read the story first to ensure it is appropriate for them.
Get your family on board
Your child is unlikely to be growing up in a bubble. So make sure you get family and friends on board with your positive attitude towards adoption.
Children will likely mention their adoption to friends and relatives. So it is best that they, too, are enthusiastic and open when talking about it.
Final thoughts
The adoption journey is exciting, but it can trigger complicated feelings in both the child and adoptive parents. You may benefit from some therapy or counseling to help you manage and accept any thoughts or feelings that arise as an adoptive parent.
It is best to be open and honest with your child from the moment they come home so that they are always aware of the earliest days of their life.
Finding out about adoption straight away paves the way for open communication throughout childhood. Using resources like Calmerry can be beneficial for adoptive parents, offering guidance on how best to approach these conversations. This way, a child can start to process and accept the way they came to be part of their family.This way, a child can start to process and accept the way they came to be part of their family.
Сheck your mental well-being for free: