Published August 24, 2022 / Updated August 25, 2022
What If I Hate My Boyfriend?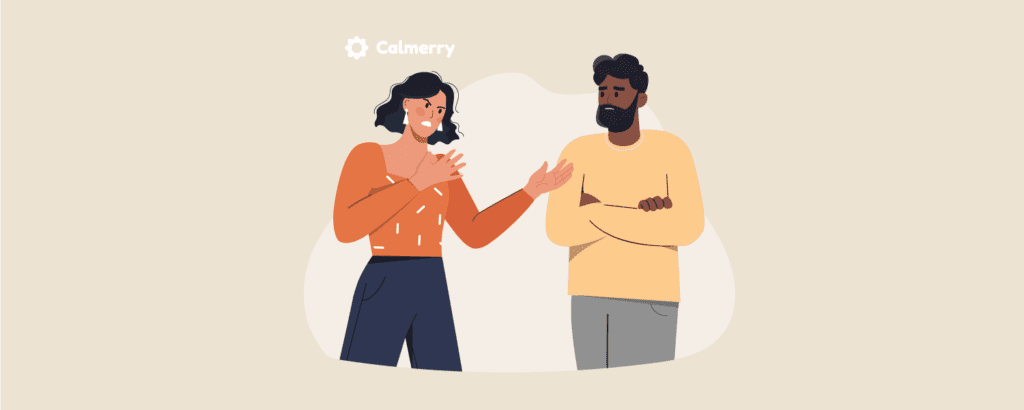 Reading Time:
6
minutes
At first glance, the title might seem like a contradiction; how can you hate someone you love at the same time? But relationships can be complicated and don't have to be perfect to be healthy, contrary to what many romantic comedies want you to believe.
Just because you might experience negative feelings towards your partner doesn't mean that you should end the relationship. In fact, feeling like you hate your boyfriend is pretty common in relationships.
Is it normal to hate your boyfriend?
If the thought 'I hate my partner' has ever crossed your mind, you aren't alone. In a 2014's experiment, researchers investigated implicit feelings participants had towards their significant others by asking them to classify words into negative and positive categories after seeing their partner's name pop up on the screen.
Even if a participant initially reported experiencing positive feelings about their partner, they were as quick to categorise words into negative categories as into positive categories, which implies that people in loving relationships might experience negative emotions without being conscious of them.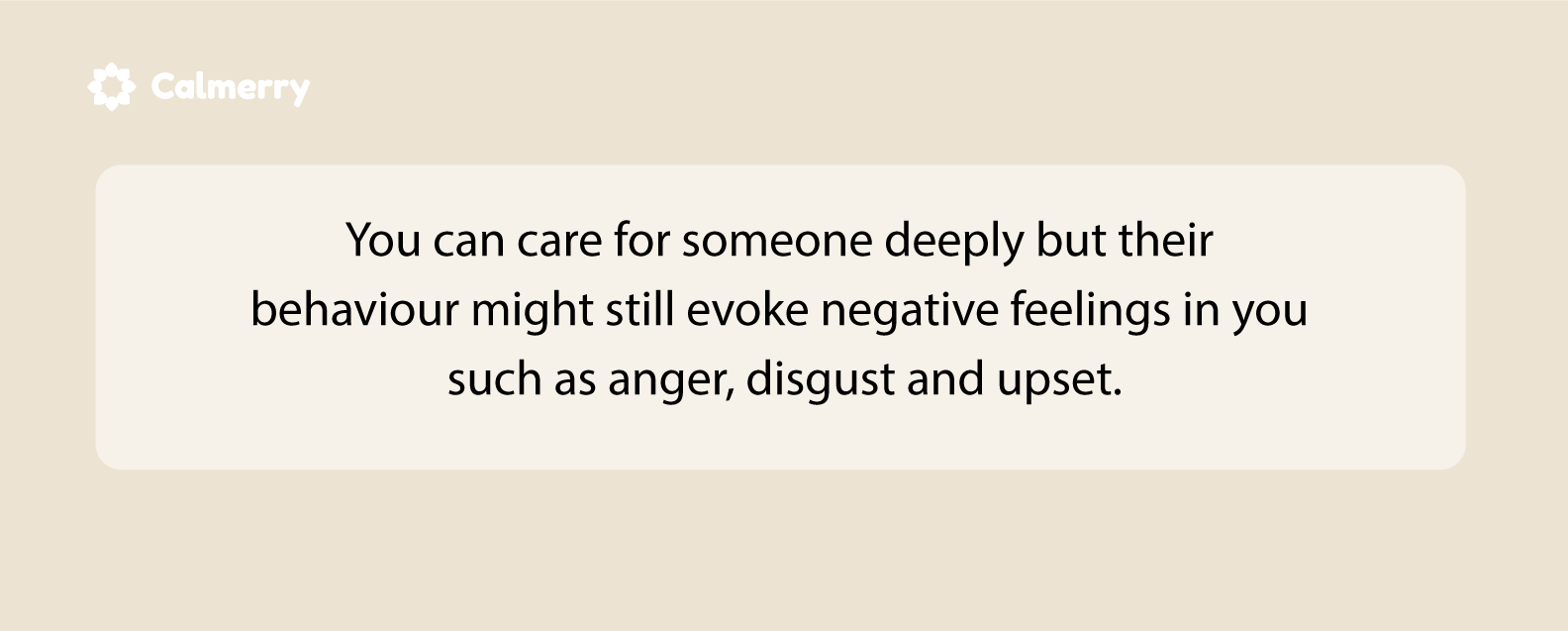 While feeling hate for your partner might not seem ideal, it's completely normal. If you think about it, it's impossible to experience only positive emotions in regard to anything in life and intimate relationships aren't an exception. You can care for someone deeply but their behaviour might still evoke negative feelings in you such as anger, disgust and upset.
Additionally, even though you feel like you hate your boyfriend sometimes, there might be some other emotions underneath hate that you aren't completely aware of.
For example, if you shout that you hate him during an argument, the feeling and the words might just be just a reaction to being hurt. In any case, just because you might not always feel love for your boyfriend doesn't necessarily mean that your relationship is doomed or that you're doing anything wrong.

Subscribe
to our mental health digest
Let us support you on the way to better mental well-being. Get expert tips and insights on mental health delivered to your inbox monthly.
How to cope with feeling negative emotions towards your partner?
Even though those feelings are normal, they might still be upsetting to experience and make you wonder if it's you or the relationship. If you're worried, there are plenty of ways to cope with feeling hate towards your boyfriend.
Learn to recognise your emotions and accept them
In most cases, what you feel towards your boyfriend isn't deeply-rooted hate but another emotion that comes from an unresolved conflict or is difficult to identify. In order to become more attuned to your mental state, try to get used to sitting down with your thoughts by simply focusing on your breath and observing what's going through your mind.
You might find out that you're feeling betrayed because your boyfriend chose to hang out with his friends over spending time with you, upset because he keeps crossing your boundaries or feel like your needs aren't being met for any other reason. Becoming aware of what you experience can help you accept those emotions, which is the first step to resolving the problem and improving your relationship.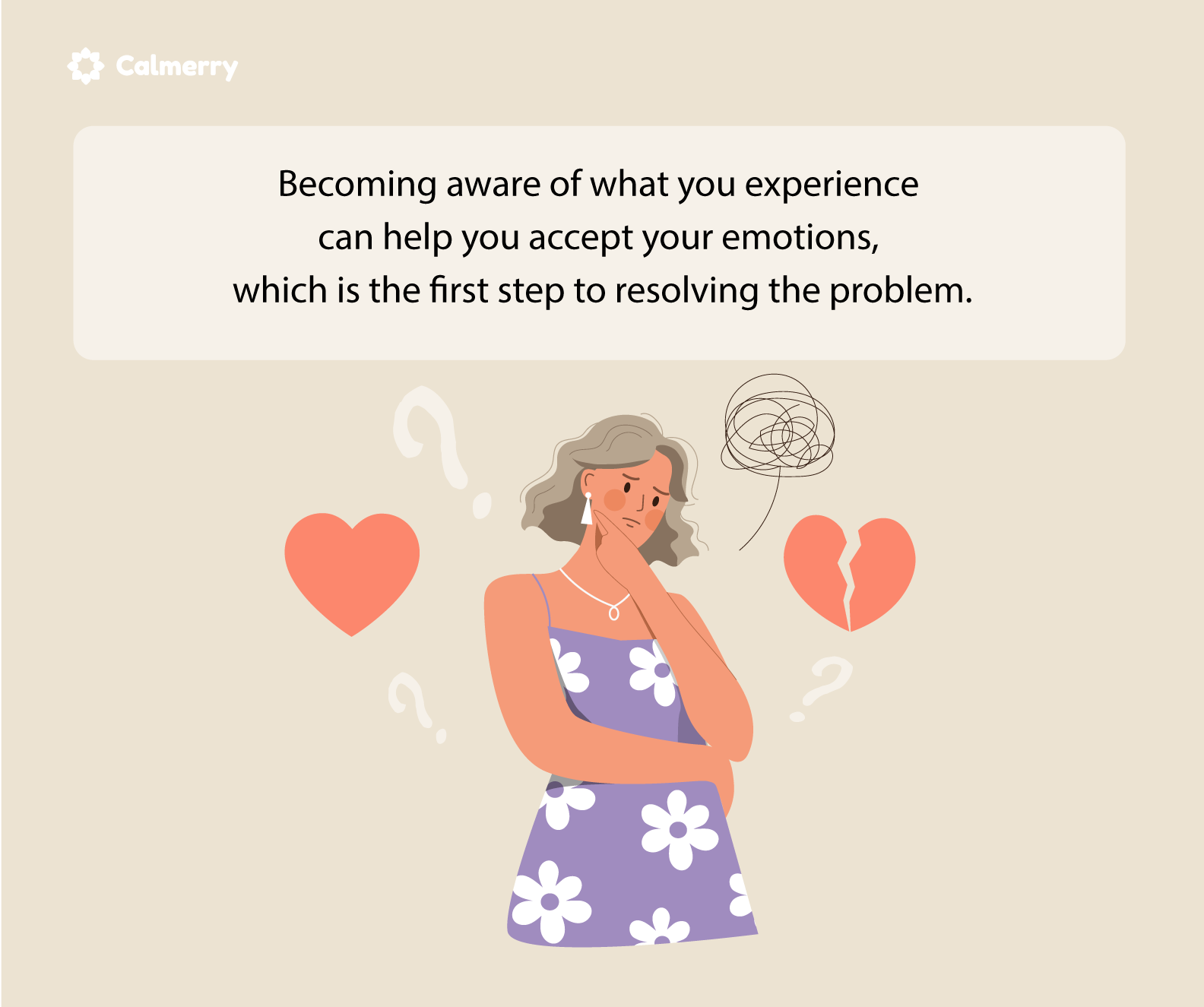 Consider what might be triggering your emotions
Once you've learned how to pay attention to your thoughts and emotions, you'll be able to recognise which behaviours trigger these kinds of feelings. However, instead of asking yourself, 'Why do I hate my boyfriend' it's also important to dig deeper and consider why you might find certain behaviours upsetting.
For example, you might be afraid of being abandoned because you were hurt by previous partners and every time your boyfriend fails to respond to your text, that fear is being triggered.
Being aware of the reason you feel the way you do can help you deepen the connection between you and your partner, and prevent future arguments. You can gain some clarity by experimenting with the 'word association' exercise. Picture the scenario that makes you feel like you hate your boyfriend and try to identify words that resurface in your mind when you do.
If you find it difficult to pinpoint why you feel this way, it's worth looking into therapy. Working with the right therapist can help you make sense of your emotions, improve your self-esteem and teach you coping skills that allow you to enjoy your relationship more.
Work on your communication skills
Did you know that according to multiple studies, conflict in relationships can be beneficial and even predict higher satisfaction? That is as long as partners are ready to work through their differences and refuse to ignore the problem.
Instead of making your habit to keep it all in and acting passive-aggressive by giving your boyfriend a silent treatment or resorting to having angry sex as a distraction, learn how to talk about your emotions. Even though opening up might seem scary and make you feel out of control, communication is a part of every healthy relationship.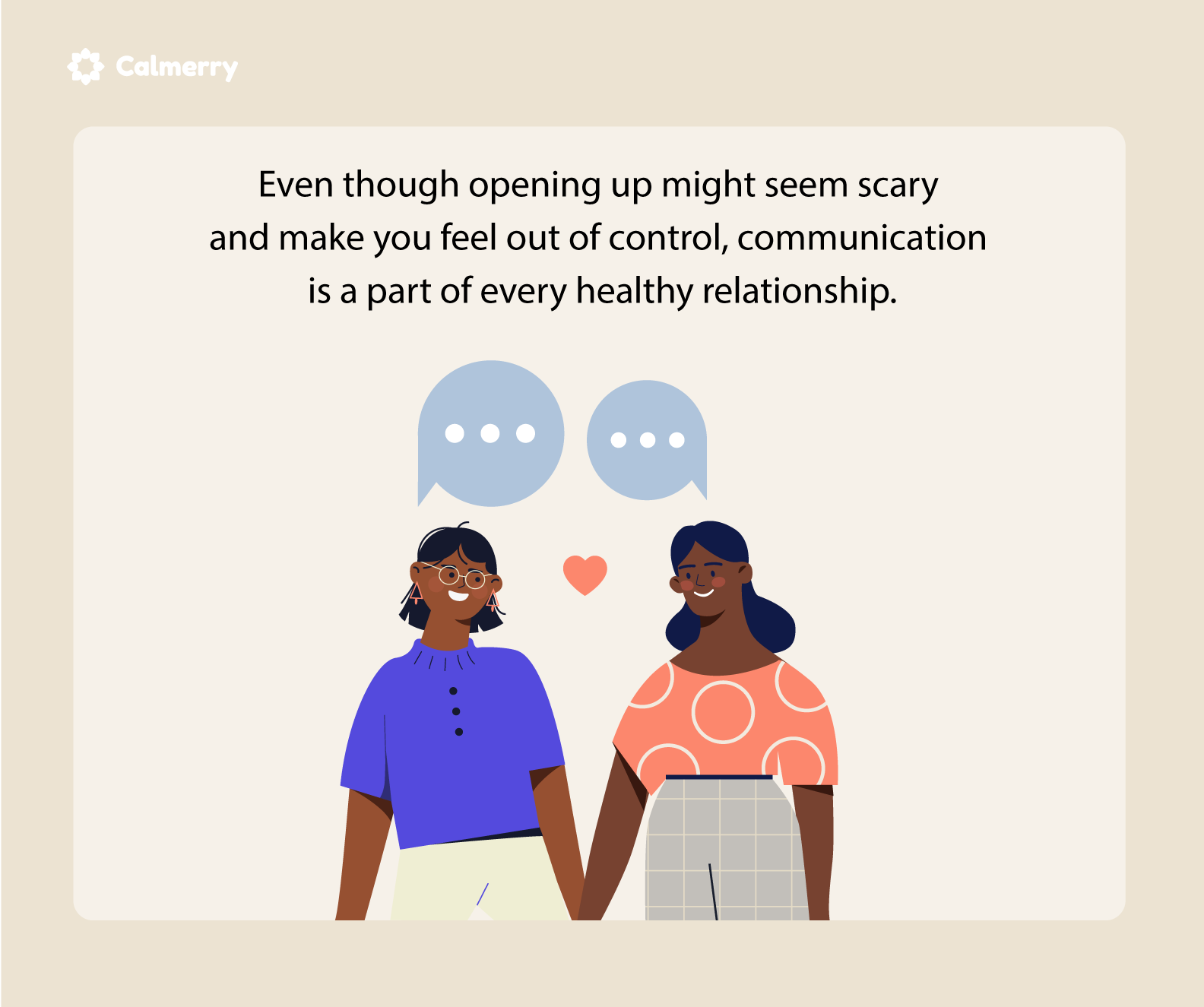 Make sure that you choose the right time to talk when both of you have enough time to resolve the problem. To avoid turning a conversation into an argument, remember not to use accusatory language and try to begin every sentence with 'I', for example, 'I feel abandoned when you're online but don't answer my texts'.
When you're hurt, it's easy to blame your partner for what you think they do wrong but remember that to make a relationship work both parties have to make an effort and that often involves becoming more understanding of each other's shortcomings. At the same time, don't be afraid to be assertive and set boundaries; explain to your boyfriend how you'd like his behaviour to change and why.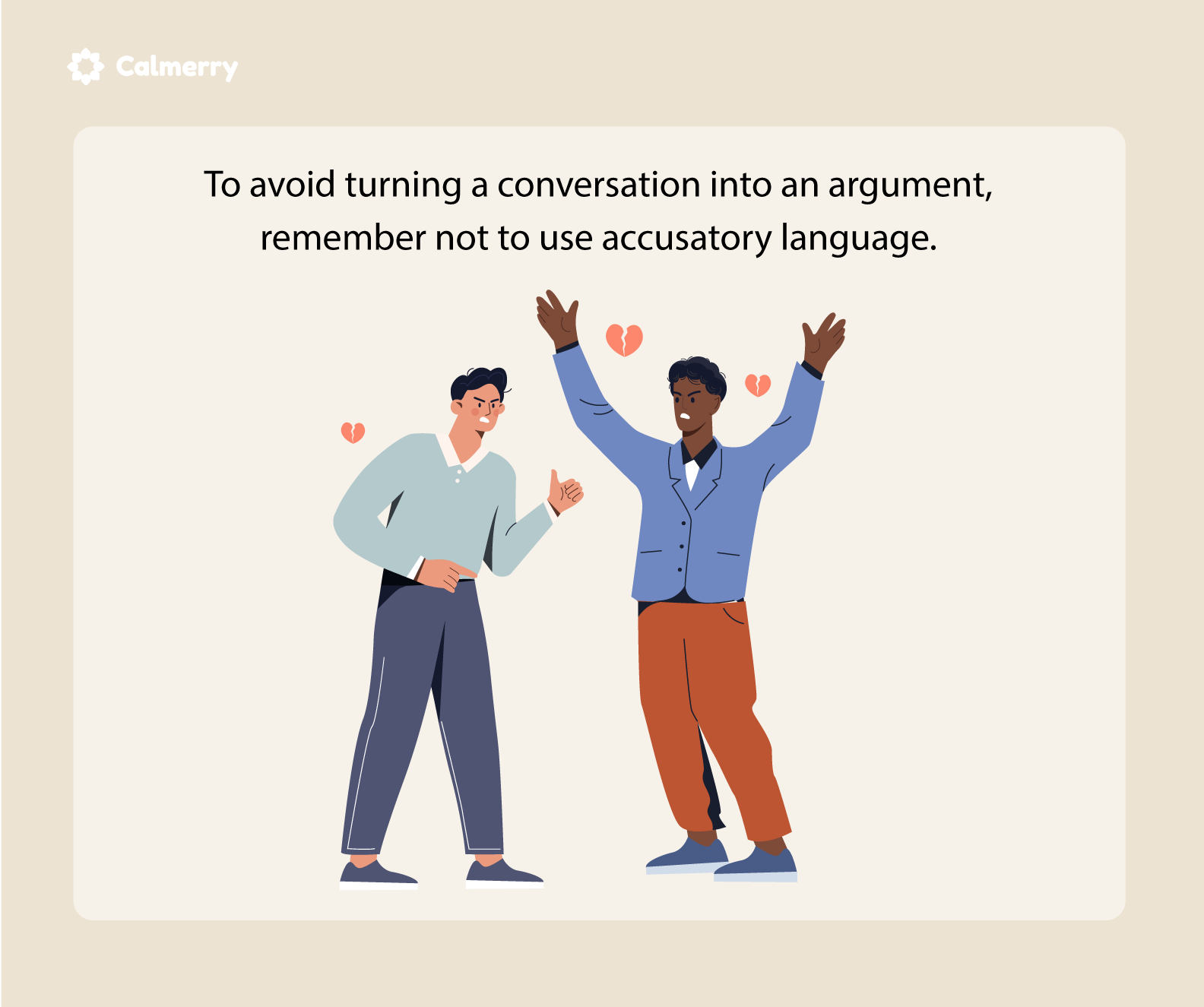 Spend some time apart
If negative feelings towards your partner are triggered often and there doesn't seem to be any particular reason behind them, you might benefit from having a break. Spending some time apart can give you the mental space to figure out why you might be feeling this way and whether your relationship is still good for your mental health.
While sometimes experiencing strong emotions towards a partner is your body's way of letting you know that you need some time alone like every healthy couple does, it might also be a sign that you're no longer compatible. Remember to trust your gut instinct; some things aren't meant to be and that's okay.
Learn to be comfortable with the uncomfortable
Have you ever dreamt of meeting that one special person who can make life seem simple and beautiful? If you hold an unrealistic view of what a relationship should be like, it's not surprising that you might sometimes feel resentful that your partner doesn't live up to those expectations.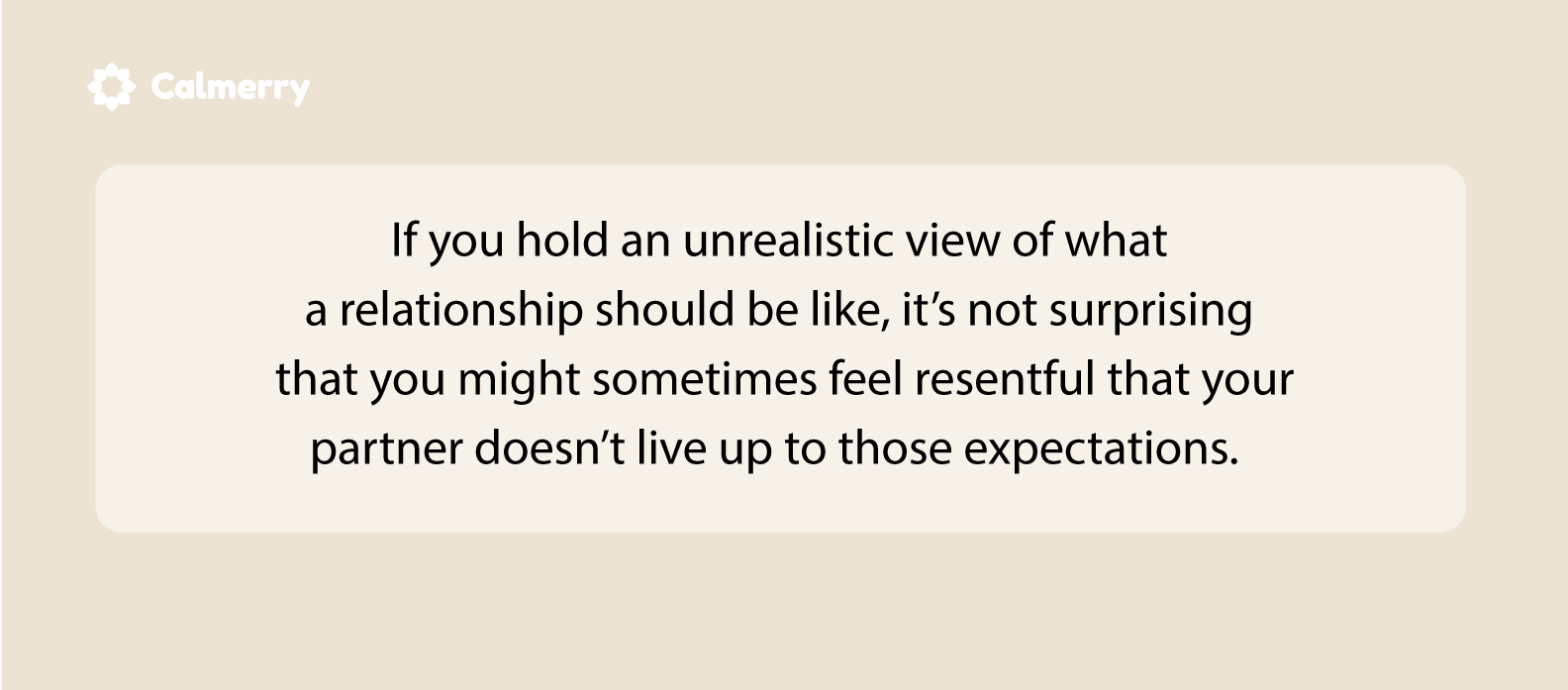 Forget what the media says about relationships; you don't have to date a 'perfect match' to be happy and having such a high expectation will only make you feel disappointed and frustrated. Instead, accept that everyone has flaws and that disagreements aren't unhealthy.
If you want to feel more secure and confident in your relationship, you can always set some goals that will make you look forward to the future and strengthen the bond between you and your partner. For example, you can introduce a rule that whenever you feel any negative emotions, you have to write them down and compare notes with your partner or that you go on a date every week even if you've just had an argument.
Having a routine that allows you to work on communication skills and forces you to focus on positives will make it easier to put things into perspective when you feel like you hate your boyfriend.

Closing thoughts
Feeling like you hate your boyfriend is normal and doesn't necessarily mean that you aren't compatible. It's a good idea to spend some time apart and see if these feelings subside. And if these feelings bother you, it's worth digging deeper: what you think is hate might be various other negative emotions that can be processed through effective communication and therapy.
In the end, no relationship is flawless, and acknowledging that such feelings can arise from time to time is a step toward understanding and resolving them with the support of Calmerry.
Сheck your mental well-being for free: