Published October 26, 2020 / Updated December 22, 2022
What to Do If You're Not Happy in Relationships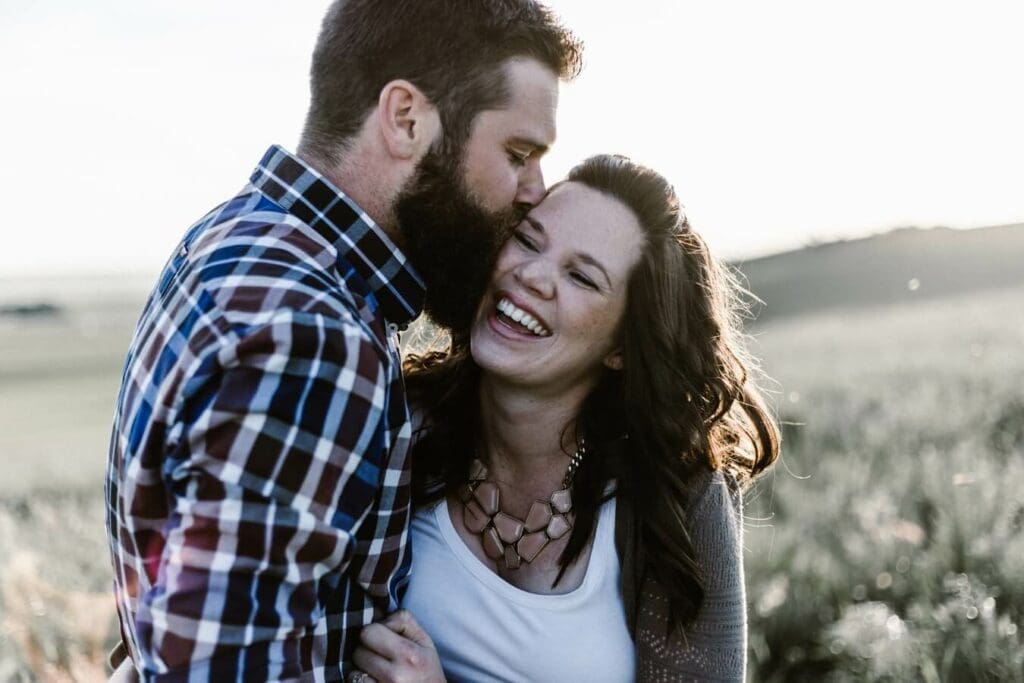 Reading Time:
4
minutes
Most people desire to have healthy and happy relationships. Unfortunately, not everyone is lucky to have fulfilling ones.
Research indicates that nearly 19% of Americans are not happy in relationships but still prefer to stay longer in them. It means most people are still optimistic their unhappy relationships can turn around for the better, while others are just stuck not knowing how to handle the situation.
While ending unhappy relationships is the easiest thing to do, it is not necessarily the best thing in all circumstances. Sometimes, you might want to stay and find ways to make them happier. If that's what you want to do, here are some steps to help you:
Assess the Problem
It is vital to identify the reason why you're not happy in relationships. Understanding the problem will help you identify the solution.
Find a solution
There are many ways to respond to the cause of your problems. Ensure you select a solution that will make your situation better.
In most cases, you may not realize that you are not happy in relationships. So before we discuss these steps, let's look at some of the signs of unhappy relationships.
Signs of Troubles Between You and Your Partner
Various indicators can suggest you're both unhappy. Here are some common pointers.
Seeking distractions such as drugs

Easily irritable or feeling disrespected

Looking for excuses not to be at home

Preferring or going back to your past life

Avoiding committing to the relationships

Spending more time away from each other

Resenting your partner

Not much to share between partners

Not enjoying the person's company
If you've experienced any of the above signs, chances are they're the causes of your unhappy relationships. But because every union is unique, expect the signs to vary.
When you note any sign related to the ones mentioned above, it's advisable to address them early. So how do you go about this? Well, let's discuss the steps we mentioned earlier.
Assess the Problem
Such issues can arise from within us. Before you start looking for other sources of unhappiness, evaluate yourself first.
Are there personal problems that could make you unhappy?
Some causes of discontent include:
Work-related stress

Financial concerns

Insecurity

Health problems

Feeling lonely
While most of these factors are unrelated to relationships, they're big contributors to unhappiness. When these things make you feel irritated, you're highly likely to extend the dissatisfaction and bitterness to your partner.
Other Cause of Relationships Problems
Sometimes you may not be happy due to reasons beyond yourself.
Some of them are:
Lack of sex life

Grudge

Lack of respect

Poor communication

Resistance
Find a Solution
Now that you understand why you're not happy in relationships, you ought to find an effective solution. It will help turn around your relationships and improve them.
Increasing Happiness in Your Relationship
Identify all the issues and discuss them with your spouse. Be realistic and honest with your feelings. Both of you should suggest ways to handle these challenges. By being open, you may learn that your spouse struggles with the same problems as you, or they may have a solution to some of your problems.
Think of ways to increase happiness in your relationships and commit to fulfilling them. If you fail to find any solutions, you may consider seeking help from a relationship expert. These counselors are experienced in marriage matters and should help you find effective ways to increase happiness.
To achieve a lasting solution, you must be specific to your concerns. Setting out the exact reason for your unhappiness can help you address them better.
The causes of unhappy relationships can be named as follows:
Poor communication

No emotional connection

Lack of time together

No support

Financial challenges
When discussing the problems in your relationships, it is common to be immersed in negative aspects. However, don't let that happen. Ensure you focus on positive things as well. Think about the good moments that brought you that far. Reflect on the special things you did together before the discontent arose.
Contemplating the happy moments can aid in recover your romance. You'll be able to identify what has changed and get ideas to increase happiness.
Open Communication
After pinpointing why you're not happy in relationships, next is to let your partner know how you feel. Do not hold anything back, but do it respectfully. Don't blame your partner for the problems. Instead, suggest ways to increase happiness in your relationships.
Also, allow the other party to express their feelings. Listen to what they have to say, and if need be, give them enough time to think over the issue.
Subscribe
to our mental health digest
Let us support you on the way to better mental well-being. Get expert tips and insights on mental health delivered to your inbox monthly.
Solve the Problem
It becomes easier to solve the issues after making your feelings known. Once you've known what each of you expects from the relationships, you can now tackle the issues together. If your problem is a lack of enough time together, you can think of exciting ways to spend your time.
You will need to make sacrifices and be committed to making it work. Some sacrifices you can make include going home early after work or sparing time during weekends to be together. If you put enough effort, the sacrifices will pay off, and you'll have happy relationships again.
Should You End the Relationships?
The decision of whether to end or maintain the relationship is entirely up to you. If you think you are not happy in relationships and may never be happy with your partner, you can call it quits. If there's hope for a turnaround, attempting to make things better is the way to go.
Before making the final decision, consider the length of your relationship, the reasons for unhappiness, as well as your partner's reactions towards your concerns. Sometimes the reasons are minor and could be corrected to increase happiness. Other times the relationships cannot be maintained because they're not based on love and trust. Whatever decision you make, let it be for your good.
Need Help With Your Relationships?
Sometimes you may be confused when faced with several options. Should you end the relationship or work towards improving it? Well, worry not. A counselor can offer support and advice that will eventually enable you to make the right decision.
Try Calmerry therapy
Сheck your mental well-being for free: