Published October 4, 2022 / Updated June 1, 2023
Relationship Test: How Satisfied Are You with Your Relationship?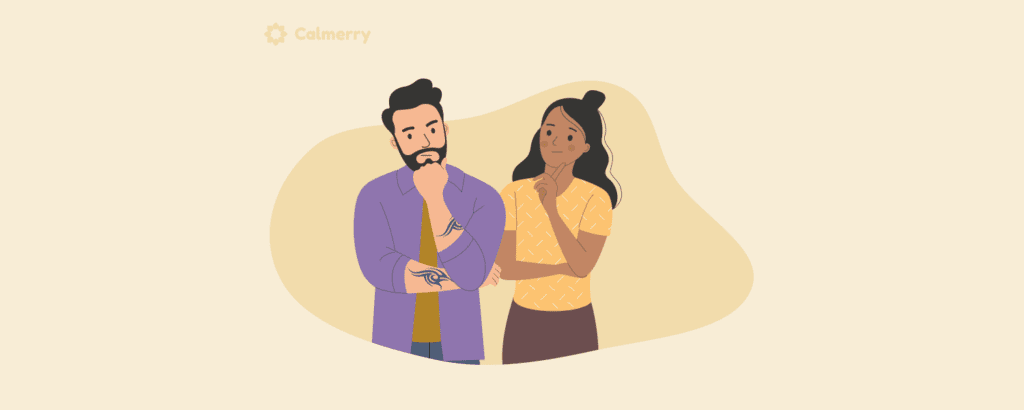 Reading Time:
3
minutes
Is it possible to always be happy in your relationship? While happiness is a feeling that may come and go for different reasons, our satisfaction with a relationship can be measured with a test.
We may be more or less satisfied with our relationships. Moments of intimacy, acts of support, and shared experiences may increase our satisfaction levels, while arguments, neglect, and ignorance of needs can have the opposite effect. Relationship satisfaction may also change over time, signaling possible problems.
If you're unsure whether or not you're satisfied with your relationship, here is a test that might help you.
Try this test – the Relationship Assessment Scale (RAS)
The Relationship Assessment Scale (RAS) is used by professional counselors to measure clients' satisfaction with their relationships. You can take the RAS test on the Calmerry tests page or just click the button above.
This simple relationship test was developed by Susan S. Hendrick back in 1988, and since then, it has been used by professional counselors. The reliability of this test has been proven by researchers, and its simplicity makes it a great tool for relationship and marriage counseling.
This test features 7 questions. You have to rate different aspects of your relationship from 1 to 5. For instance, you need to indicate how many problems you have in the relationship, with 1 meaning "very few," and 5 meaning "very many."
If the test shows that your relationship satisfaction level is rather low, that doesn't mean that your relationship is hopeless. However, it does mean that you can benefit from relationship counseling. This can help you figure out what factors negatively affect your relationship and how to fix them.

Common signs of relationship problems
Fulfilling healthy relationships can make your life enjoyable and meaningful, but building them often takes a lot of effort. Both people need to continuously work on their relationship, repair, and improve it.
It's also important to keep in mind that the first romantic stage doesn't last long. When we fall in love, we may perceive our partner as a perfect match. However, the initial excitement can't last forever. As we get to know our partners, we might deal with disagreements, communication issues, and some mismatches in needs. Thus, our relationship satisfaction may decline.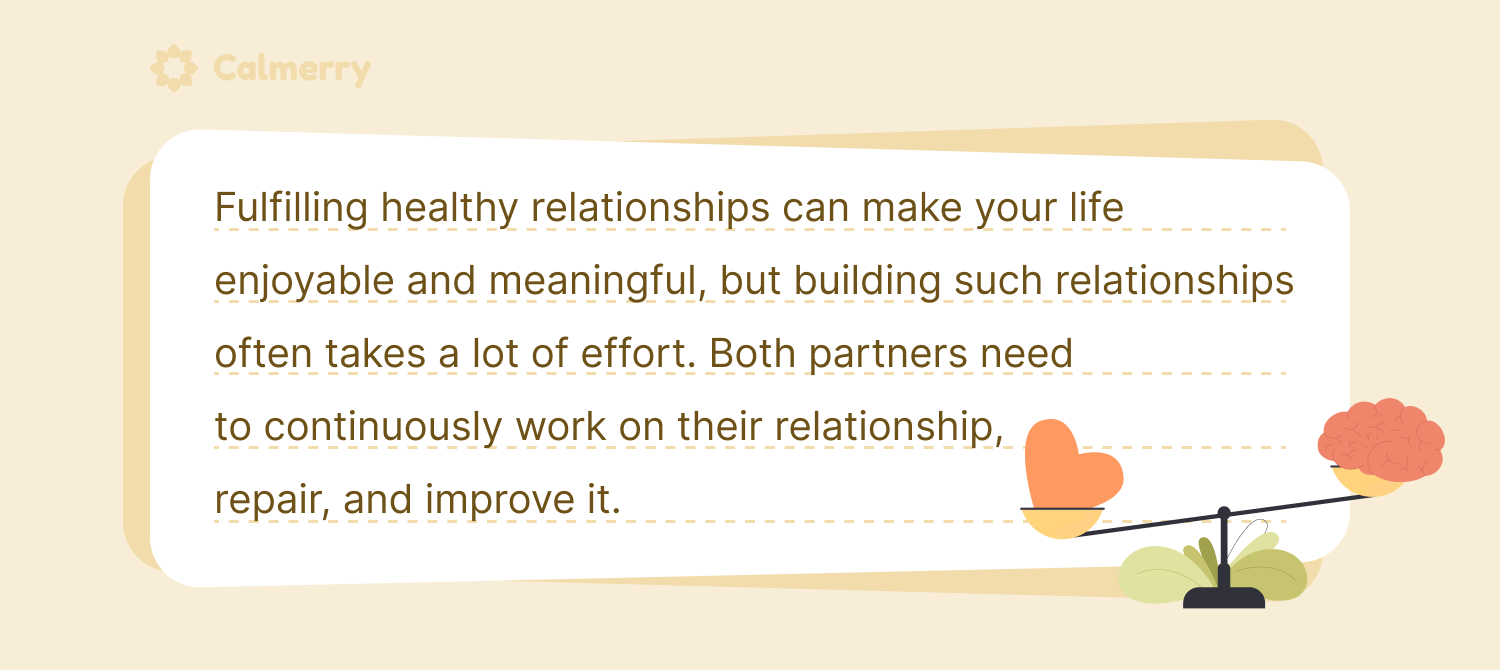 There is a difference between natural minor disagreements and serious problems that may put a relationship at risk. Here are some of the most common signs of relationship problems you should be aware of:
Frequent criticism, blaming, and manipulative or disrespectful comments
The unwillingness to compromise
Lack of attention to a partner's needs and desires
The repeated withholding of communication
Intimacy issues
Name-calling or rage
Keeping secrets from each other (when it affects the level of sincerity and honesty in a partnership)
Controlling behavior, which may indicate a toxic or abusive relationship
Passive aggression
A lack of emotional safety
Spending too much time apart
The constant need for attention, reassurance, and validation because the relationship feels unfulfilling
A lack of communication
Codependency
Avoiding personal matters in conversations
Violation or lack of personal boundaries
Of course, this is an incomplete list. All relationships are unique, and one may struggle in a relationship that might be perfect for someone else.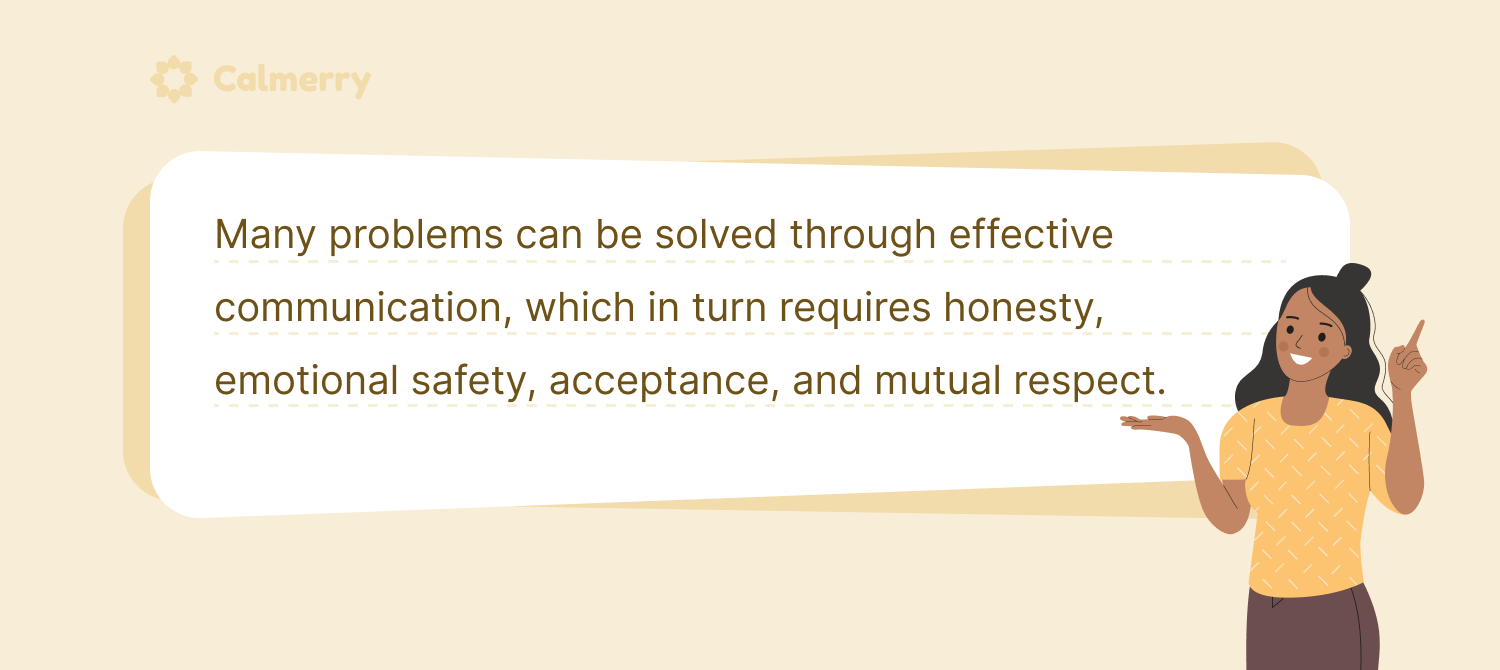 Sometimes, relationship issues are rooted in a lack of honesty and openness. One may hide something from their partner or be afraid of being vulnerable because of the fear of upsetting them. But the lack of trust may lead to suspicions, blame, guilt, anxiety, and many other issues.
Relationship issues might also stem from an imbalance of power. When one of the partners tries to dominate, this may lead to aggression and abuse, damaging not only the relationship itself but also the other partner's well-being.
In this case, it's important to recognize the problem as early as possible so that you can end the relationship and get the necessary support. Check out this article to learn how to recognize abusive relationships and where to get help.
Subscribe
to our mental health digest
Let us support you on the way to better mental well-being. Get expert tips and insights on mental health delivered to your inbox monthly.
Closing thoughts
If the relationship satisfaction test shows that your relationship requires some work, don't hesitate to ask for help. A licensed counselor can help you figure out what you can improve as a couple and suggest possible steps.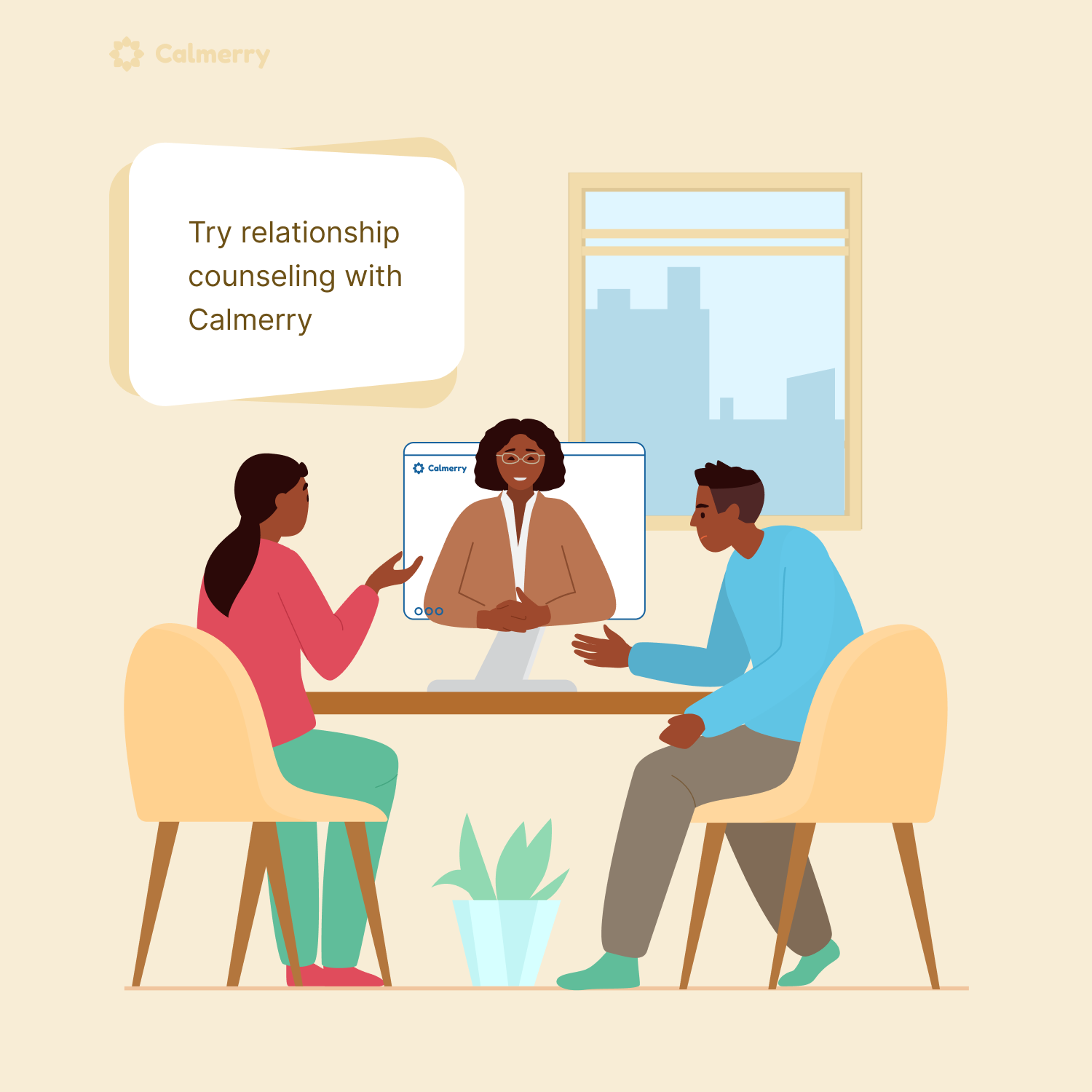 Start with Calmerry today and get matched with a counselor within just an hour. You can exchange text messages or schedule live video calls that eliminate the need to commute.
Сheck your mental well-being for free: