Reading Time:
4
minutes
Feminist therapy and feminism are two completely different things, and you shouldn't disregard the former because of the latter. Feminist therapy is a treatment methodology for mental issues, and it's becoming more and more popular. It's regarded as the most tolerant and accepted type of mental help, and it might be the answer for you.
What's Feminist Therapy?
In a nutshell, feminist therapy is a subfield of general psychology that has roots in the feminism of the 1960s. It heavily borrows ideas about oppression, distribution, and differences of power, cultural impact, social activism and applies it to psychology.
The feminist therapy originated alongside the feministic movements and developments in the 1960s' and has been steadily growing traction through the 1970s and 1980s. This subfield takes ideas from different psychological schools of thought and even gender studies. The biggest pioneers of feminist therapy were Jean Baker Miller, Carol Gilligan, and Olivia Espin.
The 6 Main Ideas behind Feminist Therapy
Counselors who employ feminist therapy methodology in their practice adhere to these 6 ideas when treating patients. These ideas guide the way that the counseling experts and their clients interact and outline the relationship between them. Here are the main guidelines in feminist therapy:
Subscribe to our mental health digest
Let us support you on the way to better mental well-being. Get expert tips and insights on mental health delivered to your inbox monthly.
Personality in a Political Context
Firstly, using the methodology in question, the counselor looks at each patient in the context of their political surroundings. Meaning, the counseling professional examines possible cultural and societal causes of the patient's problems. Of course, this assessment doesn't substitute the common personal-based approach to therapy but rather complements it.
Seeking Societal Shifts for Good
The feminist therapy professional's ultimate goal isn't only helping their client to deal with their personal issues. It's also to try and significantly positively affect society, which is done through each individual patient. The counselors want the patient to start taking beneficial actions for themselves, as well as for the community they live in.
Being Tolerant of All Beliefs
In feminist therapy, every opinion and idea is treated with dignity and respect. The patient's notions are values and counted and essential for the treatment process. Furthermore, there's an emphasis on the patient's feelings and emotions as they undergo treatment.
The Patient and the Therapist on Equal Grounds
One of the core concepts for feminist therapy is the equal status between the client and the counselor. Quite often, the people who need such specialized treatment feel oppressed, exploited, and tyrannized in their life. For this reason, the treatment sessions are designed so that nobody in the therapist-patient relationship would be dominant.
Focusing on Patient's Strengths
Treating people with feminist therapy is based on empowerment. It is achieved through examining, assessing, and expanding upon the client's powers and strengths. A lot of the people who are dealing with mental issues feel powerless and don't value themselves. The therapist accentuates the patient's abilities and helps them substantially change their relationship with the mental problems they're having.
Oppression Can Occur Anywhere
One of the main topics discussed in feminist therapy sessions is oppression. The counselor recognizes that it can happen anywhere and anytime. So they take their time and give special care to the topic when discussing it with their patient.
The Main Methods of Feminist Therapy
How do the points above get applied in a treatment session? This, of course, depends on the individual counselor and their work process. However, you can expect to see the following treatment methods used in a feminist therapy session.
Self-Revelation
One of the most important treatment methods in feminist therapy is self-revelation (also known as self-disclosure). The counselor usually tells about their own hardships to show the patient that what they're going through is completely normal. It allows establishing the foundation of equality for the expert-client relationship.
Finding Gender-Based Toxicity
Feminist therapy borrows a lot from contemporary gender theory. During treatment sessions, the counselors commonly examine the patient's relationship with their gender identity and roles. The inner-growing toxicity toward the personal gender image is efficiently dealt with in the welcoming environment of feminist therapy.
Patient's Power Potential Evaluation
The feminist therapy counselor also assesses the patient's strengths. It is a critical step in changing the client's views on the issues they have and what they can do about it. Quite often, an imbalance of powers is found within the client, which halts their development as a personality.
Examining the Patients' Societal Surroundings
It is a technique that is designed to let the patient reassess their own image, views, opinions, and strengths. The counselor identifies the underlying societal causes of the client's mental issues. Then, the counseling professional explains how the causes influence the patients so that they could reassess important aspects of their life.
Taking Political Action
The last essential and unique to feminist therapy method of treatment is social activism. The counseling professionals actively encourage the patients to partake in political activity. Going onto demonstrations and collaborating with other people for important causes helps the client discover their real strength.
Is Feminist Therapy Exclusively for Women?
Although feminist therapy was mainly designed to help females deal with their psychological issues, it's not loner the case. The treatment methodology has significantly gotten bigger and now includes every person, disregarding their sex, gender, sexual preference, etc. No matter who you are and where you come from, you'll be welcome at these treatment sessions.
The Possible Disadvantages of Feminist Therapy
There are three main aspects of feminist therapy that steer some people away from it. We believe that you should be aware of them before you start the treatment.
Firstly, there is no scientific and empirical evidence that feminist therapy treatment is much more effective than the regular type. It's existed for several decades, and still, no reliable pieces of evidence exist, proving its high usefulness.
Secondly, the self-revelation method can sometimes be highly inappropriate. When the counselor is telling about their negative personal experiences, it can be mistakenly taken as advice. Or, even worse, the client may get personally involved in the professional's life.
Lastly, looking for societal causes of the patient's issues can lead to the client blaming others for their faults. So, if the patient undergoes such treatment once, they might be less inclined to come to feminist therapy sessions. As a result, the client might end up blaming others for every issue they're having, which isn't healthy and is destructive.
Giving Feminist Therapy a Try
Even though the possible disadvantages exist, feminist therapy is an extraordinary instrument for a lot of people. Many people indicate a significant improvement in the quality of their lives after having a feminist therapy counselor help them. If you want to reassess your life and find the causes behind your issues, then consider receiving treatment from a professional.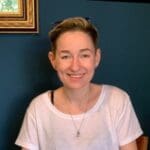 Kate Skurat
Licensed Mental Health Counselor
|
Washington, USA
Kate has a B.S. in Psychology and M.A. in Clinical Psychology from Pepperdine University and has worked in healthcare since 2017. She primarily treated depression, anxiety, eating disorders, trauma, and grief, as well as identity, relationship and adjustment issues. Her clinical experience has focused on individual and group counseling, emergency counseling and outreach.
Read more