Published October 26, 2020 / Updated March 27, 2023
What to Do When You Break Up with Your Girlfriend: Useful Insights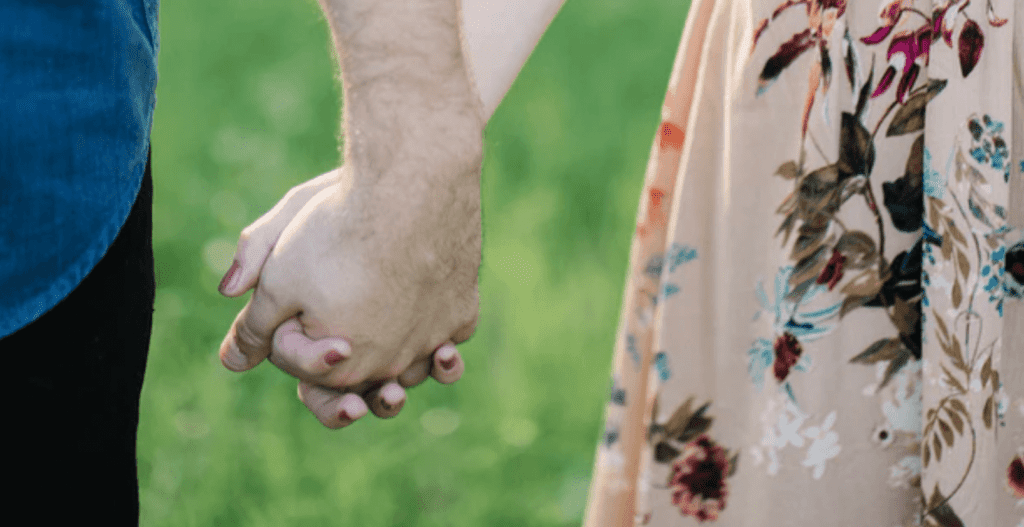 Reading Time:
6
minutes
There is no denying the fact that separation can be bitter. That said, most of the time, breaking ups are unavoidable in relationships and can have positive effects. You may be stressed wondering whether the decision to quit was the right one. Although the step may seem scary, please know that you will be fine.
It does not matter whether you have been dating for two weeks or three years. People who are undergoing separation can feel lost, broken, and even physically unwell. Although there is no silver bullet solution for eliminating the pain and confusion that typifies breakups, we suggest having healthy support systems.
By reading through this article, you will learn that:
Winding up a relationship affects your mental and physical well-being;
There are benefits to breaking up;
There's a grieving period when it's fine to feel sad;
Self-care is the best way to surmount the stress of separation.
The fear of starting again can be immense, even in situations where relationships appear to have failed. There is often disappointment, a feeling of being abandoned, and the anxiety of an uncertain future.
Don't panic – we have covered the most important steps for those experiencing stress from breakups. Treating yourself well is paramount for your recovery and future well-being regardless of whether you are the recipient of the breaking up or the initiator. Here is how to cope.
Unexpected Benefits of Breaking Up: It's Not All Bad
Almost everyone goes through a breakup at one point or another. While the experience can be painful and stressful, there may actually be some positive sides to stopping a relationship. If you are contemplating moving on your couple or you are already undergoing breakup, relax. The event may be terrible, but there are few actual benefits.
Here are some notable ones:
Breakups Come with Sweet Freedom
Okay, relationships can be limiting. All that matters now is your wishes, dreams, and goals. There are no other preferences to prioritize. You can even move to other cities if you're planning to pursue your career further. Remember that vacation destination you have fantasized about for a sometimes but your partner hated? It is now possible to travel there and enjoy your experience.
Subscribe
to our mental health digest
Let us support you on the way to better mental well-being. Get expert tips and insights on mental health delivered to your inbox monthly.
You Can Embark on Self-Discovery
Calling it quits may just be the best chance for you to embark on a journey towards self-discovery. Dating can be comfortable, but can also limit your exploration. Now that you only have yourself to care for, you could try out new passions or hobbies that you couldn't have discovered otherwise. Some of them can even transform your career path. If they don't change your life monumentally, you still get to have fun.
You Have More Space for Yourself
If you were cohabiting with your ex, then you will be shocked by how much space you free up through the breakup. Space here is not just emotional and psychological – it is physical as well. There is a bigger room for your shoes and clothes.
Also, there is no need to pretend to like her relatives. Instead, you can spend your time with your friends and family. At least, these are people you can actually get along with.
Breakups Bring Certainty
If you were trapped in toxic relationships, now knowing when things will eventually end can be frustrating. Walking on eggshells is now over, and you can stop wondering. No need to be stressed anymore or to tense. What you were worried about has happened, and things can move forward.
Most people become more empathetic after a breakup. The separation may be just what you needed to be more understanding of the challenges that people face around you. Loved ones will be more willing to share their own experiences and challenges. An added perk is that you can now flirt with other girls without feeling guilty about it.
Tips on What to Do After a Breakup
Maybe you have been comfortable with the constant company, and you may be struggling to choose activities to engage in now that you are single again. Prolonged dating can be even more frustrating since you are accustomed to getting input from someone before making major decisions. Listed below are some tips to get you started after a separation.
Use the Time to Reignite Bonds with Your Dear Ones
Your social support system can be critical at this time. Separations can be difficult, and reaching out to loved ones can help to lower the effects. If you sit around feeling sorry for yourself, getting over breakups will be much more difficult.
Family and friends can offer emotional support. It includes getting a person or people to hear out your problems and offer empathy. They can also provide informational assistance in terms of helping with issues and overcoming challenges, often in the form of insightful resources.
You can also get tangible support from your social circles. It can come in terms of financial assistance if you are facing hardships due to the breakup. It can also be related to accommodation or transport.
Most importantly, by fulfilling your fundamental social needs like being loved and fitting in, you get a feeling of connection that can make moving on much easier. With a strong social support system, it will be simpler to prevent and manage stressful situations relating to the separation. You will also enjoy better self-esteem and self-assurance.
Focus on Your Well-Being
The breakup has likely left an emotional emptiness in your existence. Your usual routine is disrupted, and finding the motivation to complete tasks is harder than before. You may miss someone to share important information with.
Please note that missing your ex is perfectly normal. In any case, it is a person you shared intimate moments and who you spend much time with. It does not mean that you desire to get back together. Always remember the reasons behind your breakup.
Also, know that loneliness after the breaking up is only natural. You are at a stage in your undergoing momentous transformation. So rather than fight your loneliness, embrace it. Don't rush into a new affair or try restarting your ended one.
Understand and embrace your emotions. Don't fall for the temptation to be strong. You are hurting, and you should realize and accept that. Take a more realistic perspective, and don't be ashamed of feeling sad. When you understand how you feel, you will get help with your healing.
Listed below are some tips for self-care:
Start by loving yourself;
Consider new hobbies and pastimes;
Try meeting new people and making friends.
Write Out or Share Your Feelings
Bottling down negative feelings can lead to depression. When passing through separation, you may be undergoing anger, rejection, uncertainty, sadness, loneliness, among other complex feelings. Confronting these feelings head-on is the best way to overcome them and move on. Look for a trusted friend or therapist to share talk about your emotions with. You can also start a diary where you are free to document your feelings.
Take Good Care of Your Body
It can be easy to slide into unhealthy eating habits after a breakup. Avoid the temptation to binge or stress eat. Instead, consider starting on a breakup diet, where you eat healthily and drink a lot of water. Your balanced diet should comprise lots of fruits and vegetables. Food must never be used as a coping mechanism.
Start a Moderate Exercise Routine
Now that you are single, you will likely have considerable time. Why not use the time to remain healthy through exercise? It can include yoga or gym membership. However, even simple walks in the park can help you stay active and fresh. Don't sit down and cuddle in front of the television.
When feeling gloomy, remind yourself of all the great things going on in your life. The painful experience may cloud your outlook blurring the amazing things going on around you. Try to practice gratitude by finding simple things to be grateful for.
Breakups can be stressful and can have serious emotional implications. The tips highlighted here can help you to move on. Make sure to take good care of yourself. Also, while it is okay to be sad, consider talking to the therapist if your willingness to interact with people has been affected for a prolonged period. Most importantly, go out and make friends.
Struggling with Relationship Issues? Get Professional Help from Us
Again, we reiterate that separation can be rough. Even if it was your idea to separate, the emotional, psychological, and social implications could have serious effects on your well-being. Although it is okay to be sad for a while, prolonged negative feelings can cause depression. You may need someone to talk to, and that is where engaging a professional therapist comes in.
We help thousands of people with their emotional and psychological needs. If you find yourself struggling to understand and embrace the situation around your breakup, we can help. Our trusted counselor can assist with dealing with any mental or emotional problems you could be going through.
Our professional therapists offer trusting and non-judgmental ears and give a feeling of direction and clearness. If feelings of frustration or loss start to creep up, don't look for your partner. Instead, start today and get top-notch help from our experts. Use our services!
Сheck your mental well-being for free: