Published September 14, 2023
Your Pocket Guide to Wellness – Self-Help Tips 2.0 Goes Live and Mobile!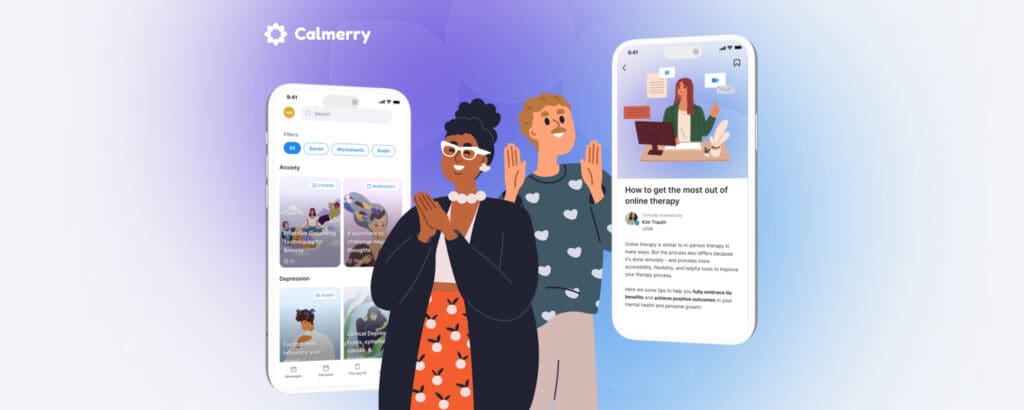 Reading Time:
3
minutes
Hey there, wonderful Calmerrians!
Do you remember when we last talked about our Self-Help Tips back in May? Well, we're back with some exciting updates!
Get your app ready as we invite you on an even more intuitive, personalized, and effective journey to mental wellness with the revamped Self-Help Tips 2.0.
What's new in Self-Help Tips 2.0?
At Calmerry, we constantly strive to enhance your experience and provide you with the best tools for your mental well-being. That's why we're thrilled to introduce Self-Help Tips 2.0, available exclusively on our app for everyone.
The best part – you'll keep access to the library even if you decide to cancel your plan.
Easier content discovery
Finding the content you need has never been easier. With our new curated categories, time estimates, and search functionality, planning your self-improvement journey is a breeze.
We've carefully organized our content into categories like Grief, Anxiety, Depression, Relationships, and more. This means you can easily find the most relevant resources for your current needs.
Can't find what you're looking for? Simply use the search feature to pinpoint the perfect resource for you.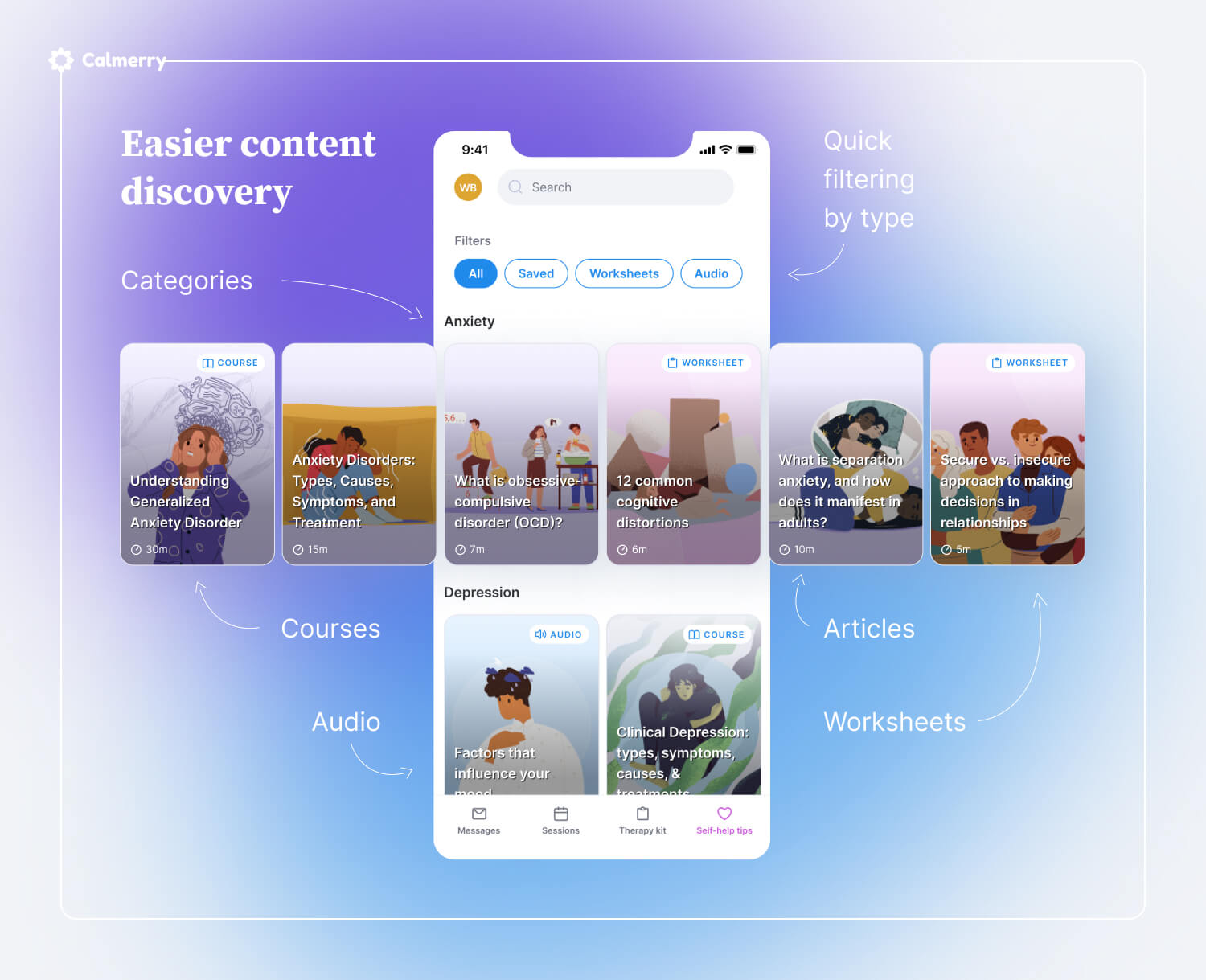 An ever-growing self-help library
Speaking of the resources, we're proud to present you with an ever-growing Self-Help Tips library, now featuring 100+ materials across various formats:
Articles – dive into a wealth of informative articles created in collaboration with mental health professionals.
Worksheets – engage in interactive exercises and activities to promote self-reflection and personal growth.
Courses – explore in-depth courses that empower you with knowledge and skills to navigate the complexities of mental health.
Audio – immerse yourself in audio content that sparks introspection and self-discovery.
These materials are designed to empower you to enhance your wellness journey and are ideal for use between online therapy sessions.
Plus, we'll be rolling out new updates and fresh content every month. So, your wellness journey is always supported with the latest insights and tools.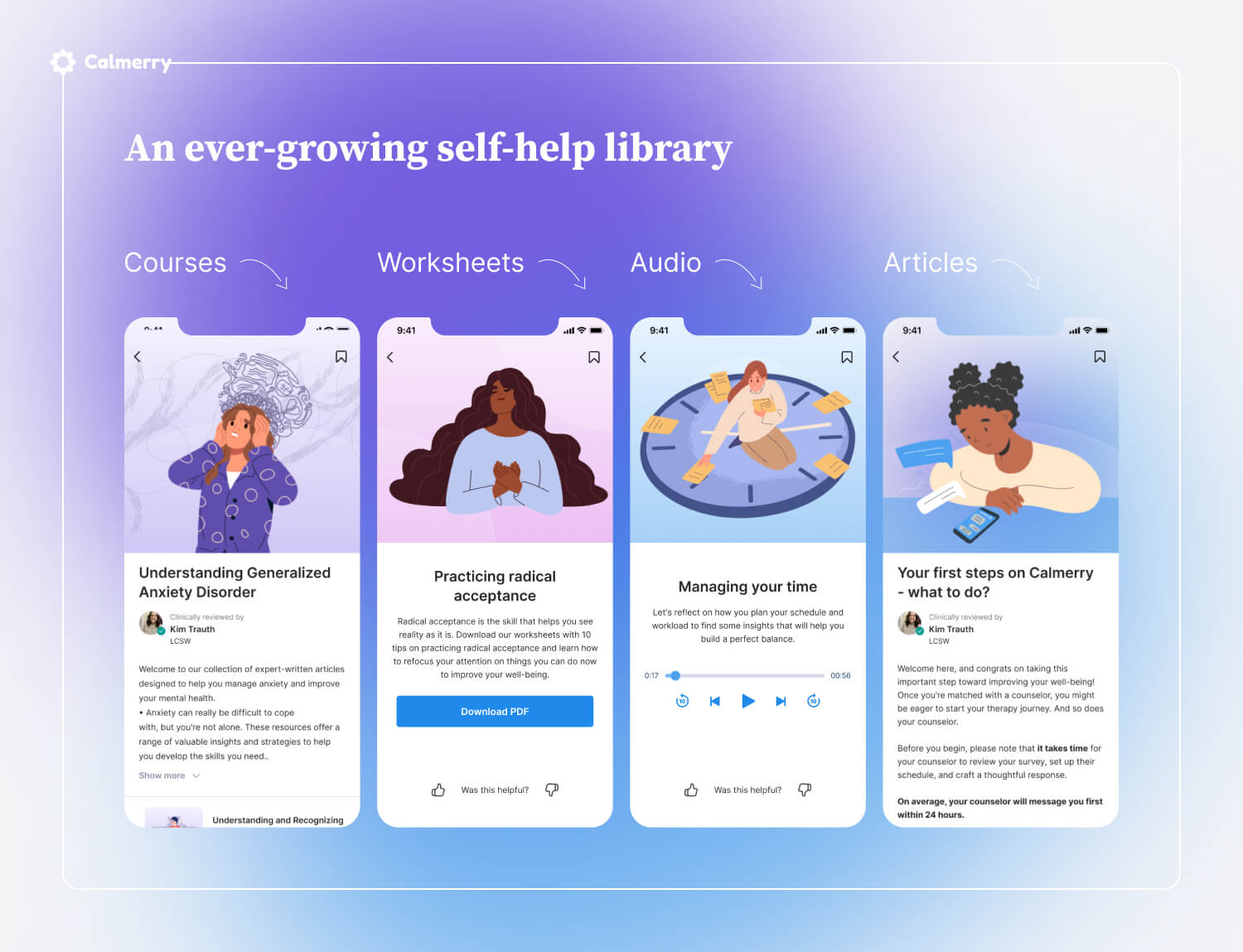 More user-friendly experience
With Self-Help Tips 2.0, we've enhanced the content and how you interact with it. The design makes it a pleasure to explore the library, and the intuitive interface allows you to swipe through materials in different categories effortlessly.
If you come across something that resonates with you but don't have time to dive in just yet, simply save it for later.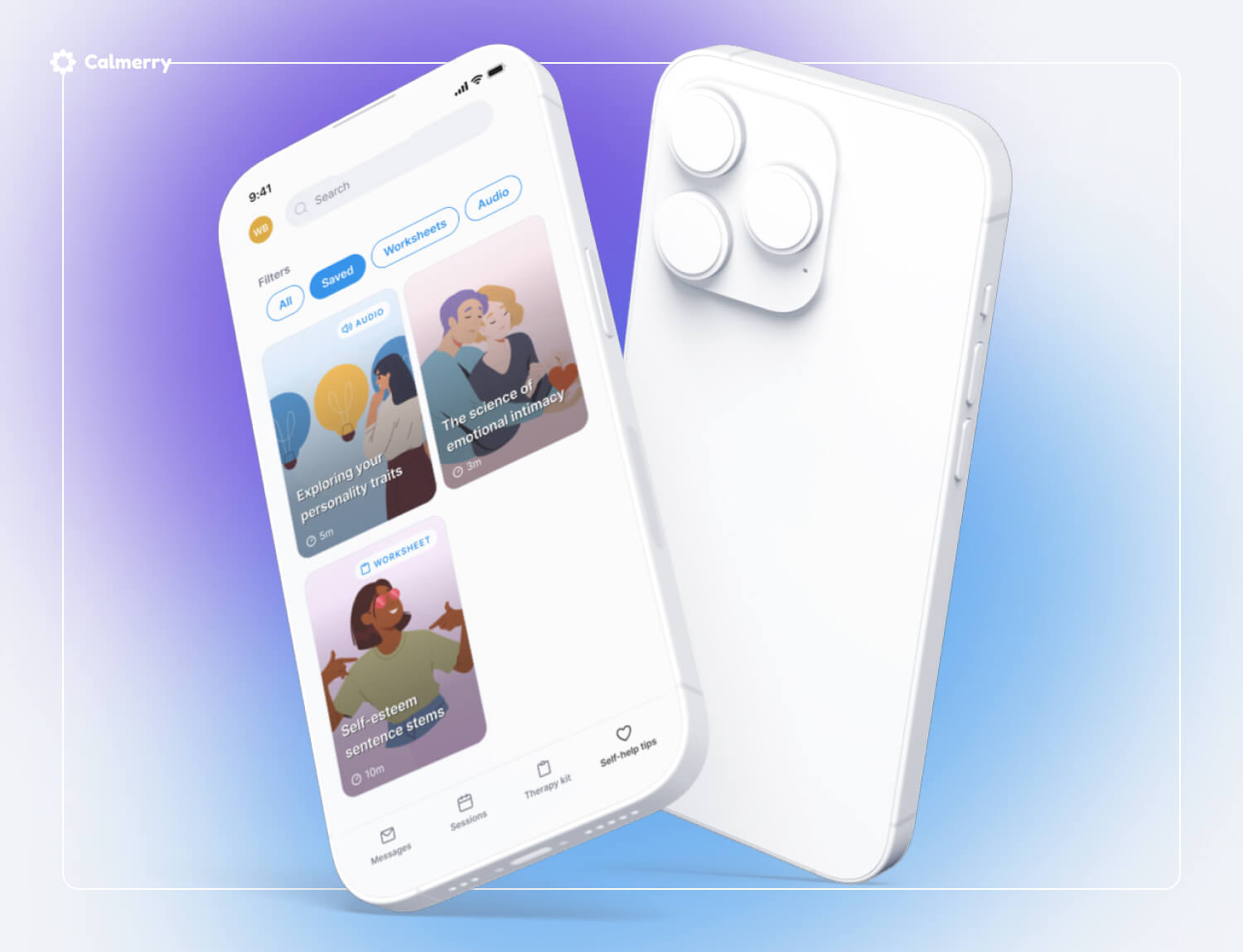 Your journey to mental wellness starts here
So, whether you're navigating challenging times, seeking personal growth, or simply looking for inspiration and guidance, Self-Help Tips 2.0 is here to walk alongside you.
Stay tuned for more updates and insights! If you've been with us for a while, please update your app to unlock all features of your pocket companion. Your path to personal growth and mental wellness is about to become even more fulfilling and rewarding.
If you have any ideas on what you'd like to see in the library or any feedback – feel free to reach out to our team anytime. Let's build the library with you in mind.
We curate our articles with warmth and care, drawing from reputable sources and expert knowledge. Explore our editorial process to understand how we prioritize your trust and keep accuracy in every word we share.
Сheck your mental well-being for free: