Published November 2, 2022 / Updated March 23, 2023
Teaching Your Kids Square Breathing While Having Fun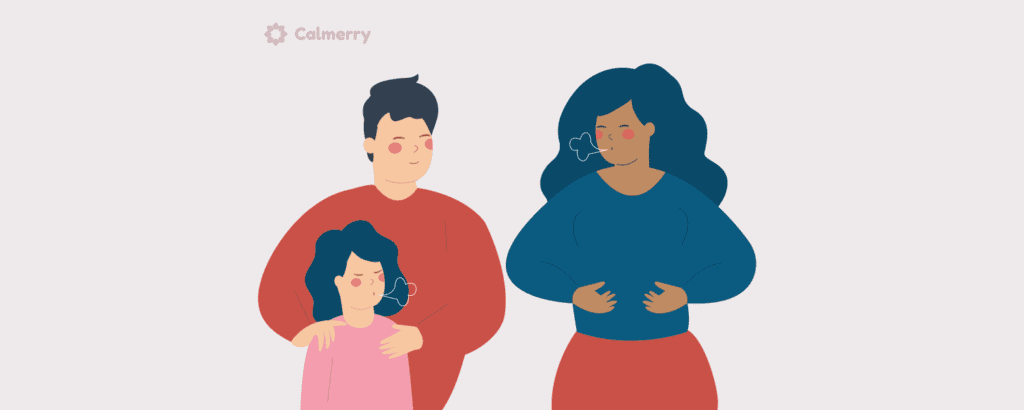 Reading Time:
5
minutes
Anxiety is one of the most common mental health disorders, and it affects not only adults but also children. According to statistics, 9.4% of children aged 3 to 17 years have anxiety.
The good news is that some simple coping practices that can help adults manage anxiety also work for kids. And one of the most effective techniques is deep breathing.
What is square breathing?
During her Rising Strong book tour, professor Brene Brown dedicated a lot of time to discussing her research on emotional resilience and things people can do to improve it.
While studying this subject, Brown realized that the majority of the most resilient people used the same coping strategies. The most common and effective ways to cope with stress and anxiety turned out to be deep breathing and mindfulness.
According to Brown, deep breathing is the most common coping practice among first responders and professionals that have to do with traumatic and stressful situations.
Subscribe
to our mental health digest
Let us support you on the way to better mental well-being. Get expert tips and insights on mental health delivered to your inbox monthly.
When speaking in front of the audience, Brene also often asks listeners to practice so-called "square breathing" or "box breathing," which is one of the most popular and effective types of deep breathing. Square or box breathing is fun, and it's pretty simple to remember. It's an easy, fast, and effective way to teach your kids deep breathing. And it can also be very helpful when introducing deep breathing to people who've never tried it before.
Sharing deep breathing techniques with your kids is a great idea because they can learn to build their "resiliency muscles," being able to self-regulate whenever their emotions become overwhelming.
Many images that show up when googling "square breathing" can help you teach this simple deep breathing practice. Many teachers and psychologists who work with children teach kids to practice box breathing because it can help them cope with the daily stress at school.
How to practice square breathing: Square in the air
When showing this breathing technique to kids for the first time, you can draw a square in the air with your finger. Start in the lower right corner and move your finger counterclockwise to draw a square in the air. After showing this to the kids, invite them to join you and draw their own squares in the air while practicing square breathing.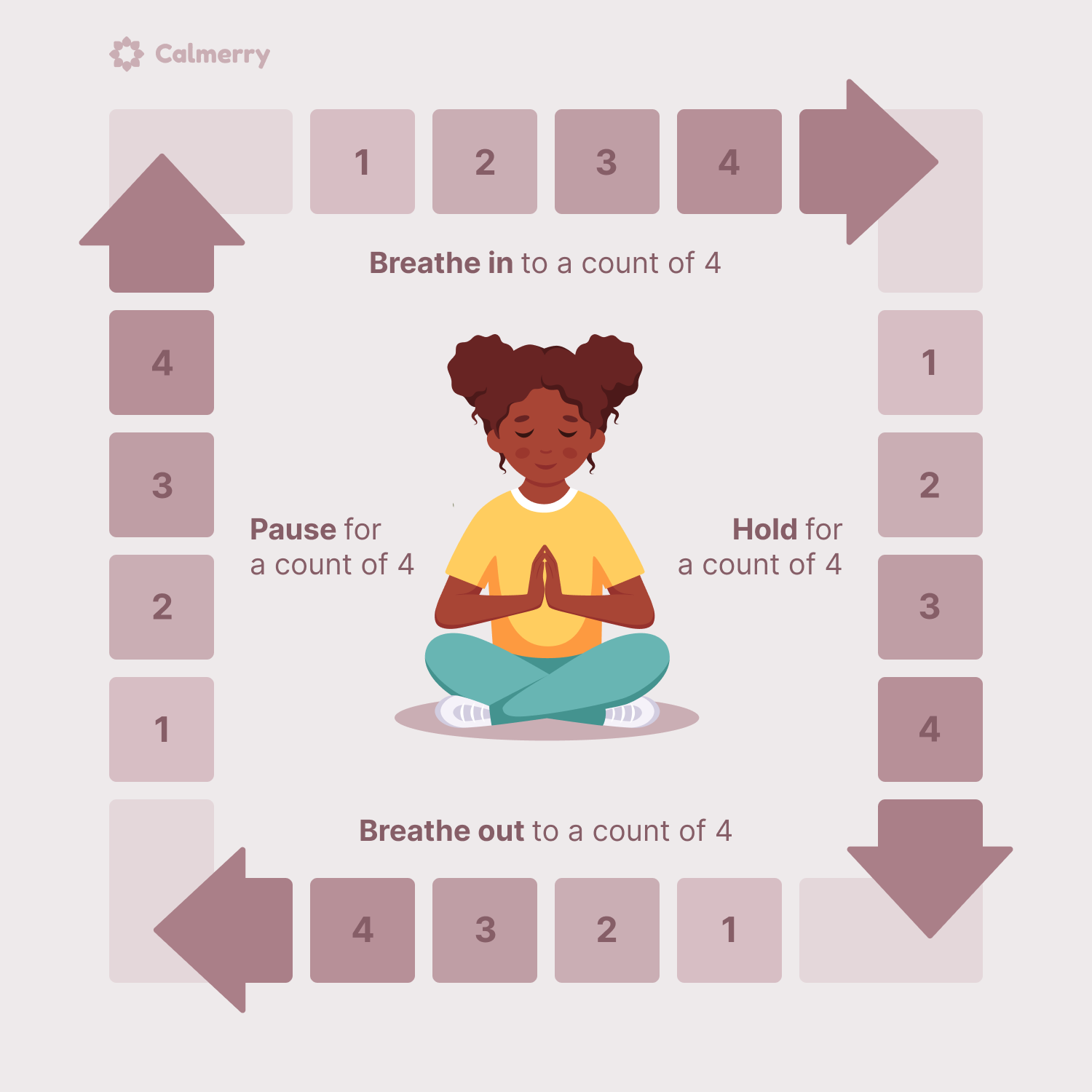 Once your kids have mastered the square in the air-breathing technique, you can ask them to take further steps by combining square breathing with various additional actions.
Square breathing while walking
You can combine deep square breathing with movement so that the children can immerse in the relaxation experience and focus on the physical aspect of the relaxation process.
To try this technique, you should map the floor to allocate a square area where children will move. For instance, you can use colored duct tape or various stickers to make the deep breath box more fun.
When mapping out the square breathing box with duct tape, keep in mind that the mapped area should be big enough so that your kids can make four steps on each side.
When the square is ready, begin in the lower right corner and take a deep breath while taking four steps up the right side. Hold your breath and take four steps at the top, then breathe out while walking down the left side, and then take a pause while walking across the bottom.
Repeat the steps above as many times as needed to calm down and relax completely. Invite children to compare how they felt physically and emotionally before and after doing such an exercise to note if there are any changes. Ask what changes the children find most noticeable.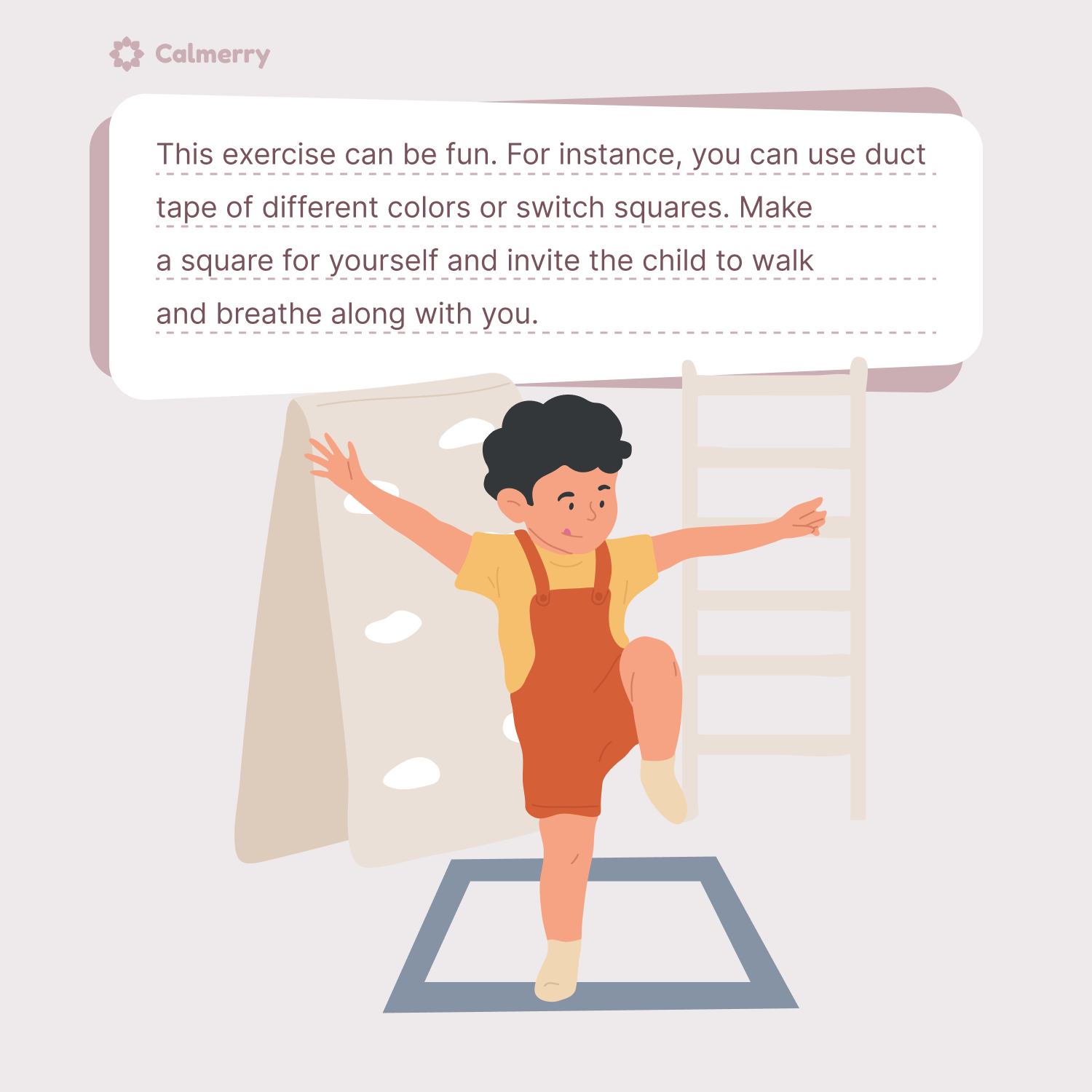 This mapped square area can be used whenever the child needs to take a break. It's great when children have a safe space where they can calm down and take care of their emotional well-being.
Tabletop square breathing
This practice of square breathing can be particularly useful in the classroom, and it can also be done with a dinner table at home. First, map out a square with duct tape.
Given that square breathing requires you to count from 1 to 4 at every stage of the cycle, you can simplify this exercise by choosing marked tape. This way, each side of the square will have four marks to count as a person moves along that side of the square.
Tabletop square breathing is similar to all the other square breathing techniques described here. Ask your child to start in the lower right corner. Breathe in counting to four, hold the breath while counting to four again, breathe out while counting and walking down the right side, and then pause while counting to four before starting the next cycle.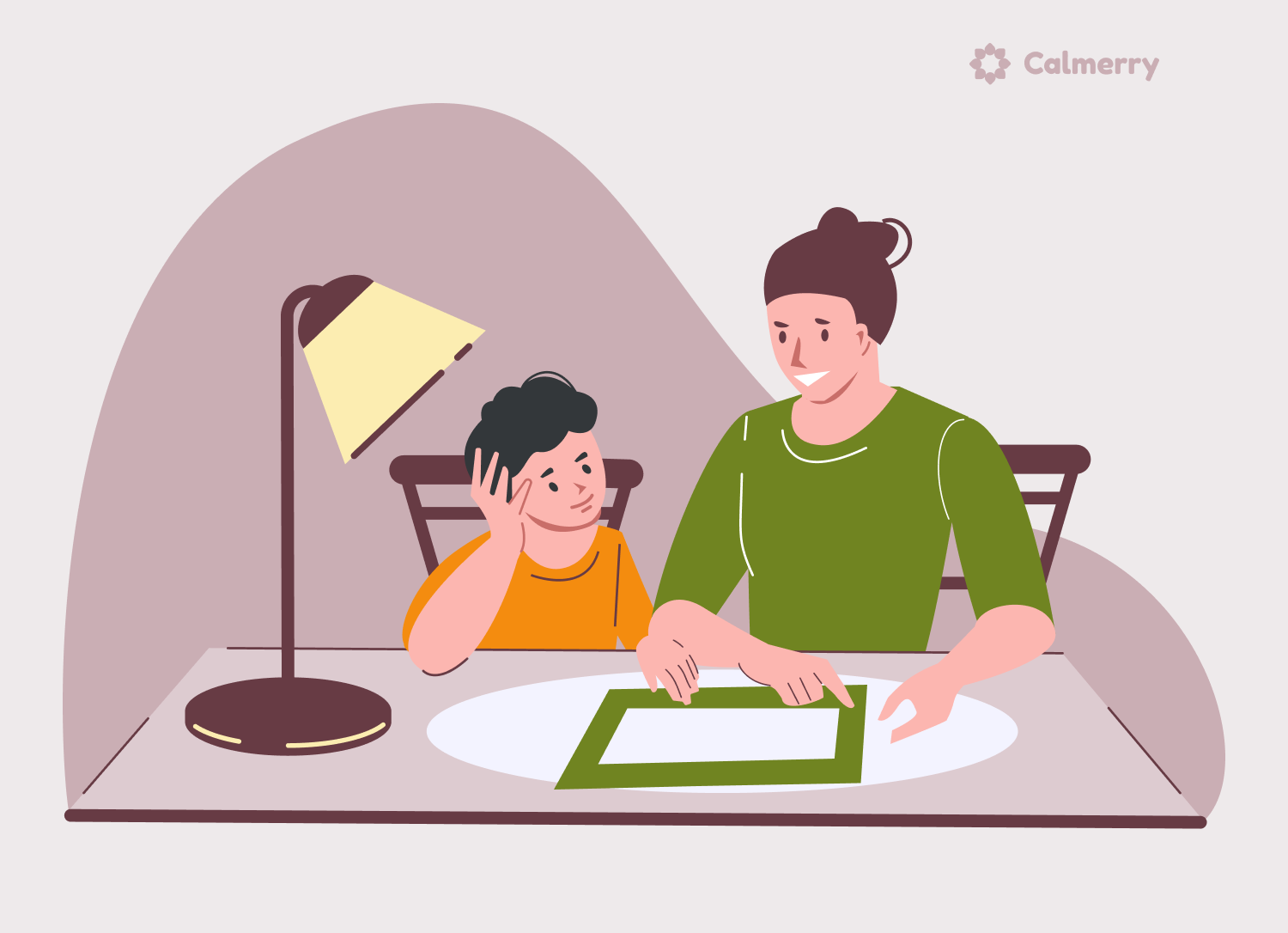 Perhaps, the main difference between this approach and the previous one is that children don't have to count silently in their minds, as they can count marks on the tape. Therefore, this approach might be particularly helpful if a child has a hard time counting.
You can also place four small stickers on every side of the square so that your child can count them while practicing square breathing.
Final thoughts
Breathing exercises have proven to be very effective when it comes to managing symptoms of anxiety and stress. Square breathing is a simple practice, so even children can quickly master it. And you can make this exercise more engaging and fun for them.
Learning to cope with stress and anxiety at an early age can be very beneficial because children deal with stress at school on a daily basis. Besides, anxiety is also common among children. So we hope that these simple tips will help your child learn square breathing quickly while also having fun.
All of us want to raise emotionally intelligent children who will be able to cope with any challenges life throws at them. However, it can be difficult to teach your child to deal with anxiety and stress if such problems look way too familiar to you. So, as a concerned parent, don't hesitate to seek professional therapy to address these issues and gain the guidance needed to support both your child and yourself.
Licensed therapists at Calmerry can help you overcome anxiety, stress, burnout, depression, and many other problems.
Сheck your mental well-being for free: