Published June 22, 2022 / Updated March 20, 2023
Post-traumatic Growth: The Unexpected Outcome of Traumatic Experience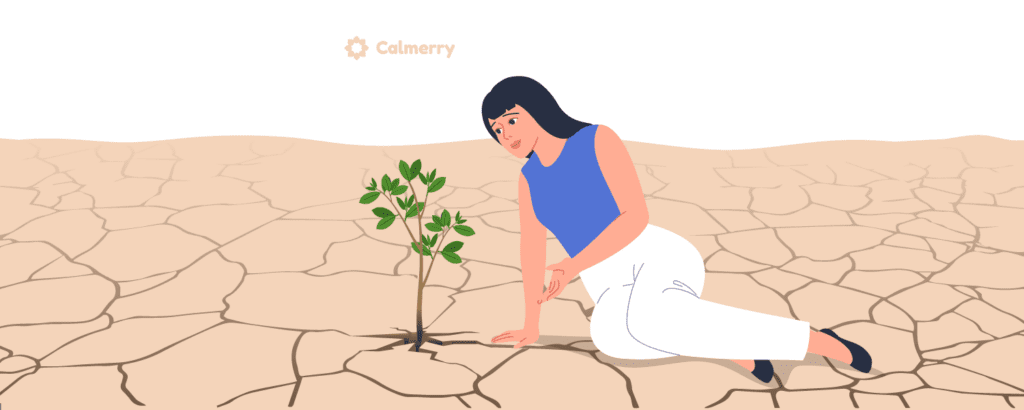 Reading Time:
8
minutes
She lived through "it" – the experience that changed her forever. She knew she would experience some intense emotions in the weeks and months that followed – and she did. She knew she would struggle – and she did. What she didn't expect was to find a new appreciation for life and a strength she didn't know she had. While she would never forget what happened, she was learning that her experience didn't have to define her. She was optimistic. She was grateful. She felt at peace.
Now, that doesn't sound much like a typical response to trauma, does it?
Traumatic experiences can have profound effects on a person's mental health and well-being, even their physical health. In some ways, when the trauma occurs, time stops. People can get stuck in that emotional-time loop that can sometimes lead to the development of trauma-related issues such as Post-traumatic Stress Disorder (PTSD). Healing and moving beyond the trauma can be hard.
For reasons not well understood, not everyone who experiences even severe traumatic events develops trauma-related difficulties. Some trauma survivors even experience a profound shift in perspective and emotional growth following trauma. It's a phenomenon known as Post-Traumatic Growth (PTG), and it happens more often than one might think. How does this growth happen? Perhaps more importantly, can post-traumatic growth be learned?
What is post-traumatic growth?
Post-traumatic growth refers to positive change that is experienced as a result of struggling with a major life crisis or trauma. It's not a tacit acceptance or an avoidance of dealing with the trauma. In fact, it is a kind of transformative process that can happen following a traumatic event.
For example, someone who experiences a life-threatening accident may experience intense feelings of fear and grief. As they process their trauma, they may also find a new appreciation for life and its precious value. They may find new meaning in helping others or practicing gratitude for the gifts they have.

Someone else who experiences a similar event may find they cannot move past the trauma-related feelings (e.g., fear, anger, grief). They remain in that emotional space. They cannot find that optimism and may struggle with moving forward. Both experienced the trauma yet cope in very different ways.
The idea of growth from adversity isn't new. In fact, there is a lot of anecdotal evidence, and it's a theme that has roots in ancient times. Modern researchers have sought to understand this phenomenon and how it evolves.
Post-Traumatic Growth Theory is a framework that seeks to explain this kind of transformative healing following a traumatic experience. This theory asserts people who endure the psychological struggle that follows a major crisis or trauma can experience significant positive growth.
That struggle can be intense and may even include dealing with complex trauma and issues such as PTSD. It takes grit and determination, and through that struggle, people find opportunities for a new understanding and appreciation for their own lives as well as their world and the people in it. They can envision a future of hope and possibilities.
Now, you might be thinking that post-traumatic growth sounds an awful lot like resiliency. They are not the same. Resilience refers to the ability to adapt successfully to challenging life experiences and go on with life.
Post-traumatic growth, on the other hand, is a result of the psychological struggle that occurs following trauma and the personal growth that comes from that struggle. Less resilient people may be more likely to face that struggle and, thus, experience more growth based on the theory.

With post-traumatic growth, we know that there are certain factors that are related to growth following trauma:
Women are slightly more likely than men to experience growth.
Two personality traits seem to be associated with growth: openness to experience and extraversion. People who are more open are more likely to be open to the possibility of change, and extroverts are more likely to seek out opportunities for support and connections with others.
Older teens and young adults are more likely to experience growth than young children, who generally don't have cognitive maturity yet.
There may even be some genetic predisposition, but that evidence is still quite limited.
None of these factors are absolutes that someone will or will not experience growth.
Signs of post-traumatic growth
Not everyone who experiences post-traumatic growth will experience it in the same way or to the same degree. As with any healing process, the experience is highly personal. So, if you've experienced and worked through trauma, how do you know if you're experiencing post-traumatic growth?
Post-traumatic growth has been found to occur in several areas. Signs of post-traumatic growth include:
Appreciation for life – Some people find that they have a greater appreciation for life in general. They sometimes have a greater sense of what's truly important to them.
Relationships with others – Some relationships may become closer and more meaningful. For some people, this includes a new or enhanced sense of compassion and altruism or a need to be of service, especially to others who have suffered similar trauma.
New possibilities in life – Some people find that they are ready to explore new possibilities or opportunities to pursue a new or different path in life. This may be expressed through changes in career, activities, or even creative growth.
Personal strength – Through their struggle, some people discover their personal strength or sense an increase in that strength.
Spiritual change – For some, this change may be a change in their spirituality. For others, it may be a renewed or heightened focus on values and spiritual engagement.

Just as not everyone who has experienced trauma develops PTSD, not everyone will experience post-traumatic growth. Are there things you can do to achieve post-traumatic growth?
How to achieve post-traumatic growth
While trauma is never something you want to have happen, knowing that there are things you can do to manage its effects can be reassuring. If you've experienced trauma, you might be wondering just how to achieve post-traumatic growth.
Growth following trauma often happens organically, even sometimes without therapy or other intervention. The best research suggests that growth can be encouraged and achieved, even for people dealing with severe complex trauma.
Seek therapy
Whether you've experienced a single traumatic event or you're dealing with multiple or complex trauma, therapy can help. But not just any therapy. Evidence-based trauma therapies can help to improve functioning and reduce the symptoms that you might be experiencing.
Therapy helps to achieve one of the important steps to growth, and that is the integration of the experience into your life. Minimizing or avoiding what happened can impede growth. Some examples of trauma therapies include:
Eye Movement Desensitization & Reprocessing (EMDR) – this approach is less of a "talk therapy" and more focused on how the brain processes and stores information. It is highly effective in treating PTSD and can help reduce emotional stress.
Trauma-focused cognitive-behavioral therapy (TF-CBT) – this approach addresses the distorted or upsetting beliefs and attributions related to trauma and creates a safe space to work through these experiences while learning skills to cope.

Build a support system
Support from friends, family, and community has been associated with post-traumatic growth. Connections to others can increase the sense of support and reduce feelings of worry or isolation.
Practicing gratitude
Gratitude is more than just being thankful. Gratitude is the act of expressing appreciation for what you have, or kindness from others. Practicing gratitude has been associated with a more positive mindset, improving health, coping with adversity, and building strong relationships.
Practicing gratitude has been found to promote post-traumatic growth in people with complex trauma and PTSD. Gratitude seems to support the ability to reframe negative events and see positive aspects in life. These positive reappraisals seem to reduce some of the more difficult aspects of PTSD and allow for better ways of coping with the trauma.
Practicing mindfulness
There's an interesting thing that happens with intrusive, negative thoughts. The more we try to suppress them, the more intense they can become. Mindfulness is a strategy that is helpful in regulating emotions by using intentional awareness and self-regulation.
Mindfulness is the ability to accept thoughts and feelings without judgment and to be in the "here and now." This acceptance includes accepting both past and current events without judgment. This acceptance makes it more difficult to engage in rumination and avoidant thinking that can exacerbate distressing thoughts.

Mindfulness has been suggested as a practice that can help promote post-traumatic growth. The cognitive processing that occurs in mindfulness practices is similar to that which is necessary for post-traumatic growth to occur. Numerous studies have found that mindfulness practices can be effective in reducing symptoms of complex trauma and PTSD.
There are a number of mindfulness practices, such as mindfulness meditation, yoga, and mindful breathing, that may be helpful in creating a more positive, present-focused mindset.
Creative therapies
Creative therapies have been shown to promote post-traumatic growth and well-being. Creative therapies offer an alternative way to express thoughts and feelings, and experiences that may be blocked or avoided.
Expressive writing creates a space to explore thoughts and feelings and has been found to positively support the healing process after trauma. Writing about a specific distressing topic has been shown to help people create meaning from their experiences and express their feelings. Intentional rumination (intentionally thinking about a distressing subject) may promote post-traumatic growth by allowing for creative processing and regulating emotions.

Art therapy has also been suggested as a practice to support post-traumatic growth. Cognitive processing of experiences and channeling that through creative endeavors was found to promote post-traumatic growth.
Self-care
Self-care is one of the most important factors in promoting post-traumatic growth. In fact, one study with first responders found that self-care practices were the best predictor of post-traumatic growth.
Self-care can mean different things, but in general, self-care is about taking time to nurture and care for yourself physically, emotionally, and spiritually.
Practice self-compassion – Healing from trauma is a winding road. Some days will be hard. Treat yourself as you'd treat your best friend. Be gentle. Offer yourself grace. It can and does get better.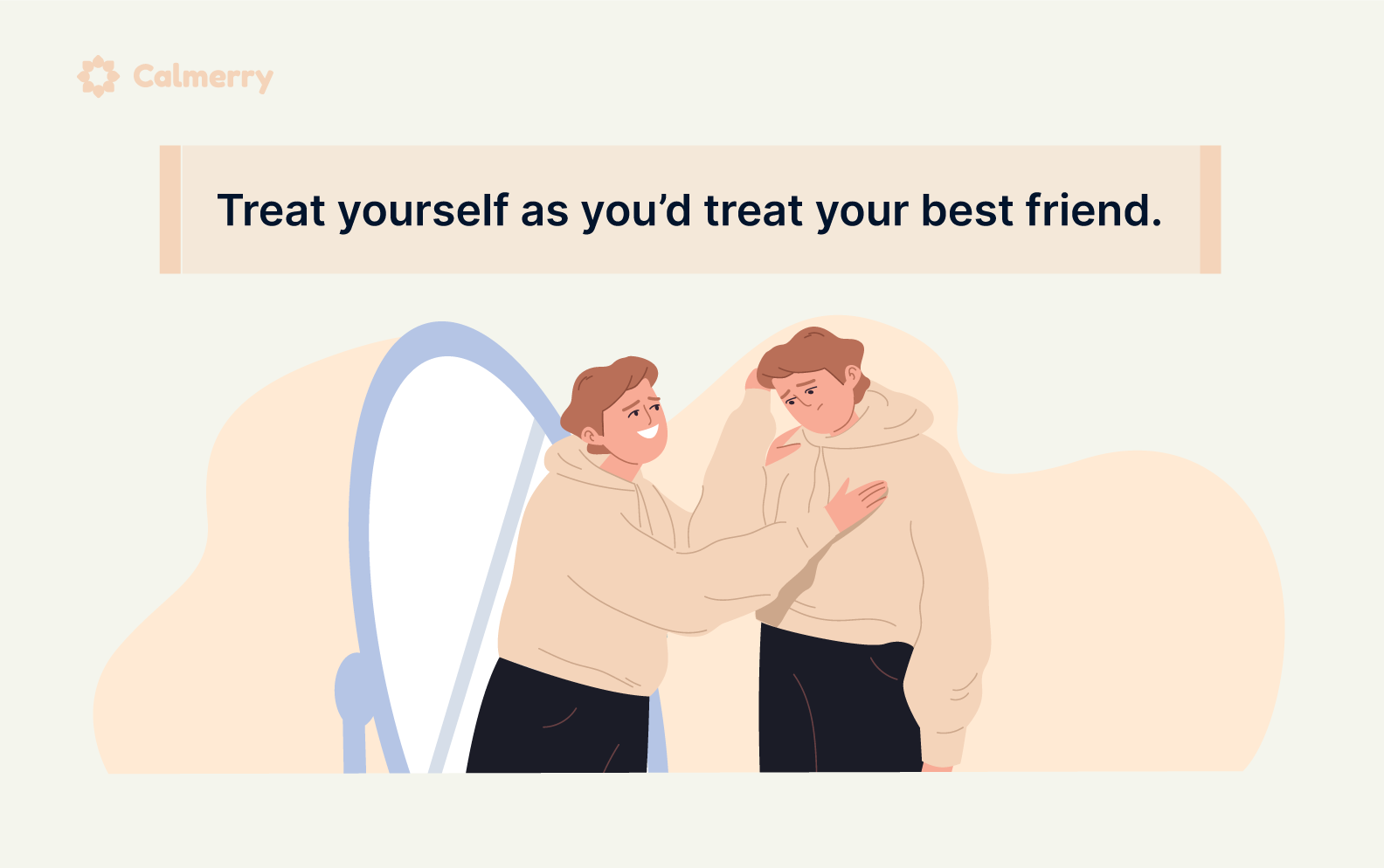 Find your community – You may have friends and family that support you. Sometimes, though, you need someone who understands – who has been where you are. Finding this community can give you a place to talk about those things you might not feel comfortable sharing with family or friends or just share space with others who don't need an explanation.
The Big 3 – Diet, Exercise, Sleep – Working through trauma takes all of your physical and emotional strength. Make sure you're nurturing your body and fueling it well. Be mindful of over-indulging. Getting enough sleep can have a positive effect on mood and sense of well-being.
Do things that bring you joy and peace – It might be walking your dog in the park or painting landscapes or taking a kickboxing class. Whatever it is, do things that affirm your strength and respect for yourself.
Keep your therapy appointments – When the work gets hard, it's easy to give in to avoidance. Allow yourself to heal and find that place of peace you seek.
Subscribe
to our mental health digest
Let us support you on the way to better mental well-being. Get expert tips and insights on mental health delivered to your inbox monthly.
Start where you are
Healing and growth following trauma is possible. Not everyone will experience dramatic post-traumatic growth, and not everyone needs to. What's most important is that you survived. Where your journey takes you next is up to you. Allow yourself the space to heal in your way and in your time.
A trained trauma therapist can help you navigate that process of deciding what comes next. With the rise in access to therapy via online resources, help is more accessible than ever before.
Online therapy allows you to access care when and how it makes sense for you. And online therapy has been shown to be as effective as traditional in-person counseling. When you feel ready, there is help, and there is healing.
Сheck your mental well-being for free: