Published May 3, 2022 / Updated June 19, 2023
8 Proven Ways to Build Your Mental Wellness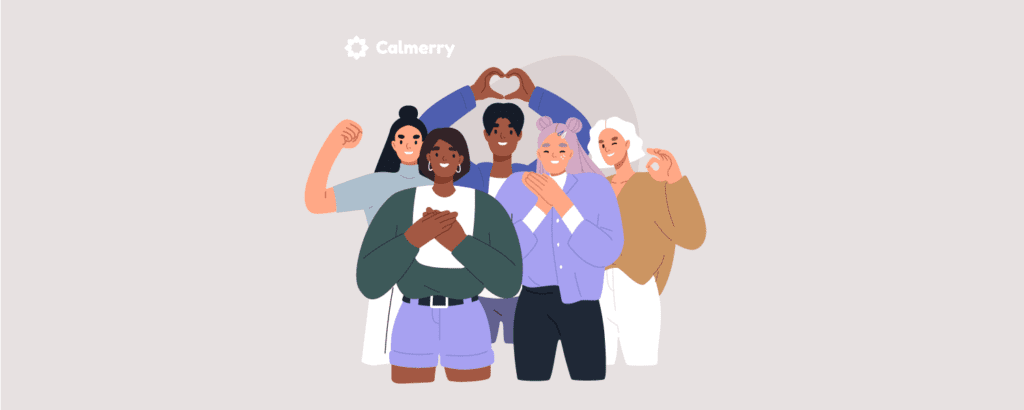 Reading Time:
7
minutes
Mental health is essential to our overall health and quality of life. It affects how we feel, think, behave, make choices, form relationships, cope with stress, overcome challenges, and recover from hardships. It's important at every stage of life.
We often think about good mental health in terms of the absence of mental health problems, but in fact, it's about wellness rather than illness. Being mentally healthy is much more than just being free of anxiety, depression, or other psychological issues. Mental health is about being cognitively, emotionally, and socially healthy.
Mental wellness is also about the ability to bounce back and live your life as fully and independently as possible.
People who are mentally healthy:
Can manage stress and have resilience to adversity
Have the ability to feel, express, and manage a range of positive and negative emotions
Are confident and have healthy self-esteem
Have the ability to adapt to change and learn new skills
Can enjoy life, laugh, and have fun
Are capable of building and maintaining fulfilling relationships
So what can we do to improve mental health and well-being? In this article, we'll share our top 8 practical ways to build mental wellness and feel your best. It's all about making simple changes to how you live, so why not start today?
Take care of your physical health
Your physical health and mental health are connected, and if you have problems with one, you're likely to have problems with the other. So the first step to building mental wellness is taking care of yourself and developing healthy lifestyle habits.
Be physically active
Evidence also shows that exercise isn't only great for your physical health. It can also improve your mental well-being because when you exercise, your brain releases endorphins, powerful "feel-good" chemicals that improve your mood and provide added energy. Research has shown that exercise improves mental health by reducing anxiety, depression, and negative mood and increases self-esteem and cognitive function.
You don't need to spend hours in the gym to see the benefits of being active. Still, you should aim to exercise for at least 30 minutes a day most days of the week.
Choose any activity that you enjoy doing and that gets your heart pumping and make it a part of your life. Some ideas include biking, hiking, dancing, walking, running, swimming, and more.
Eat a healthy, well-balanced diet
Remember that the way we eat dramatically impacts how we feel and what we think. An unhealthy diet full of added sugar, trans fats, and sodium can take a toll on your brain and mood, disrupt your sleep, make you feel fatigued, and weaken your immune system.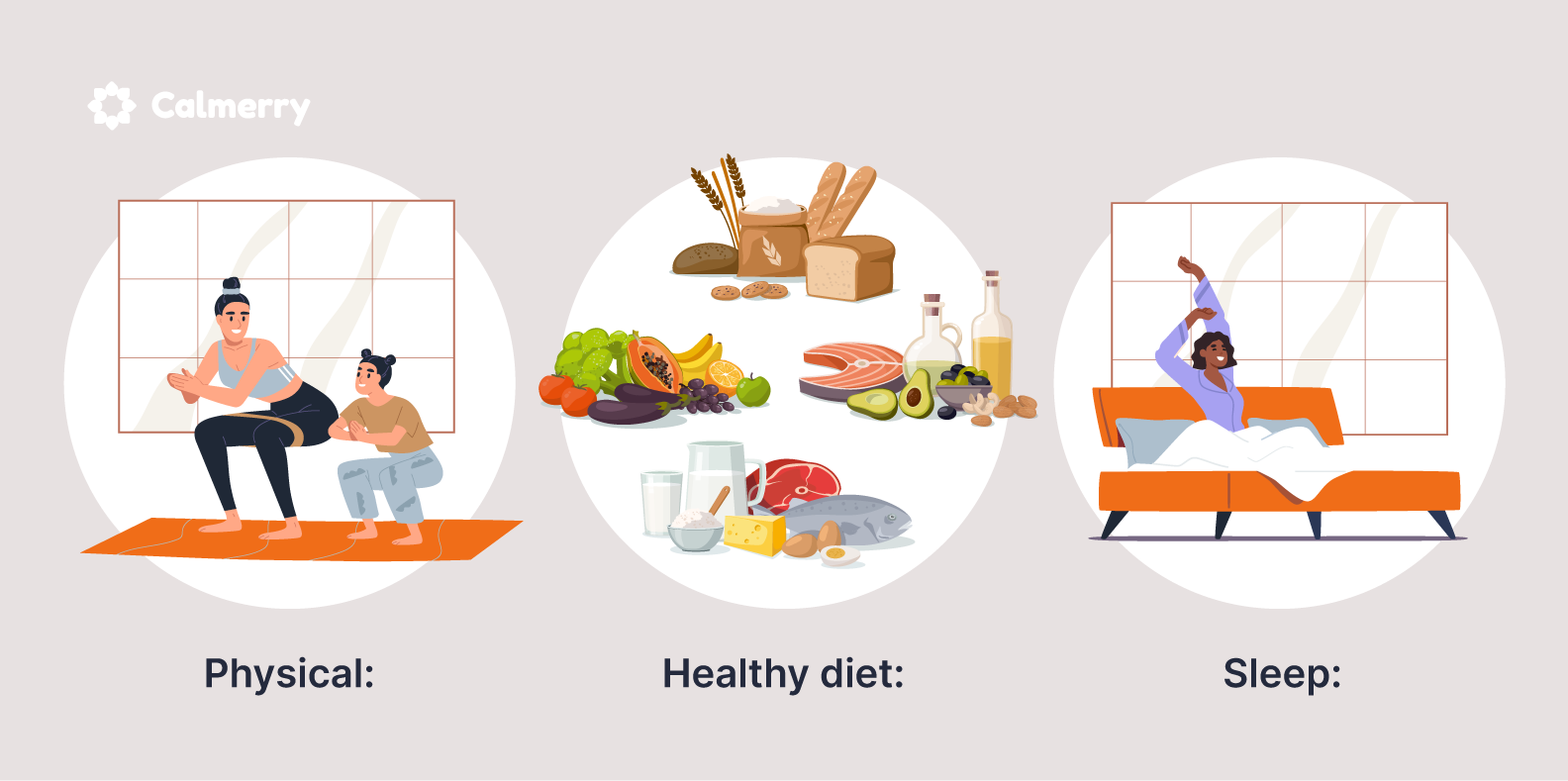 And if you switch to a wholesome diet, low in sugar and rich in micronutrients and healthy fats, it can give you more energy, improve your sleep, and help you look and feel your best. You should limit processed foods and eat more veggies, fruits, and healthy fats, like nuts, avocados, and olive oils. Make sure that you are getting enough water.
Prioritize sleep
Getting enough sleep isn't a luxury, it's a necessity. If you lead a busy life, skipping a few hours here and there may seem like a smart move. But in fact, it can take a toll on your mood, energy, and ability to deal with stress. And in the long term, chronic sleep loss can lead to serious consequences for your health and outlook.
You should practice good sleep hygiene and get seven to nine hours of sleep per night. And if you have trouble sleeping, you should definitely see your doctor.
Connect with other people
Humans are social creatures with emotional needs for positive connections, so we can't thrive in isolation. We need the company of other people to feel and function at our best. Good relationships with other people can help you build a sense of belonging, get emotional support, and share positive experiences.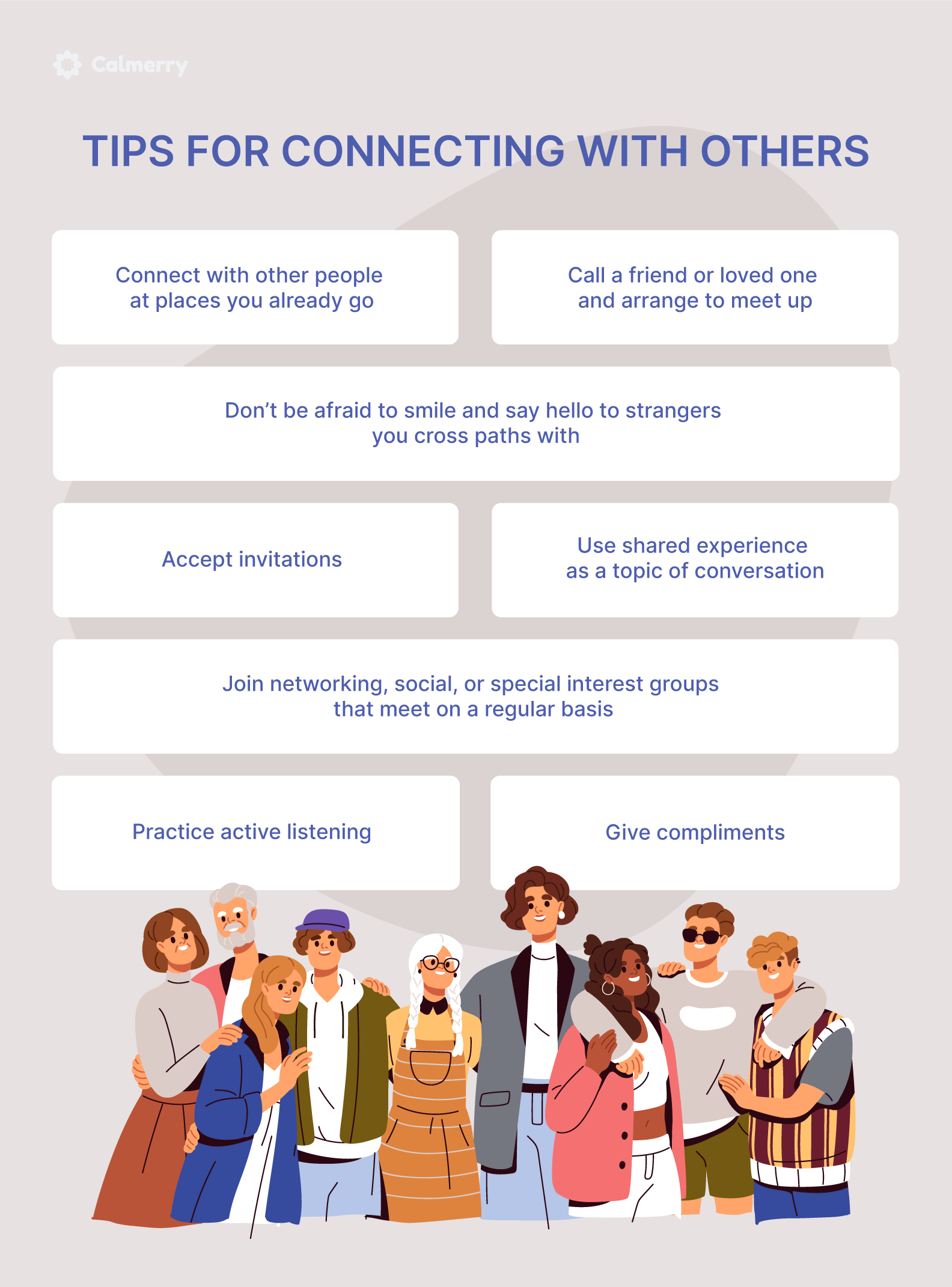 We got used to getting in touch with friends and family by making phone calls and using social media and video-chat apps, but nothing can beat the mood-boosting power of spending quality face-to-face time with supportive people.
You can join a club of like-minded people, try a new hobby, or seek other activities where you can meet new people. That will help you build new friendships and expand your support network.
Learn to manage stress
Although stress is a natural part of life, and we can't eliminate it no matter what we do, excessive stress is very damaging to our minds and bodies, so it's important to keep it under control. You can't avoid all stressors, but you can learn effective ways to manage stress that can help you bring things back into balance.
Here are some of them:
Practice gratitude – remind yourself daily of things you are grateful for and be specific. It can help lower levels of stress, anxiety, and depression. This simple technique works especially well if you try writing everything down in a journal. For example, you can write about three things you're grateful for each day. You can also write a thank you note to let someone know that you appreciate them and explain why.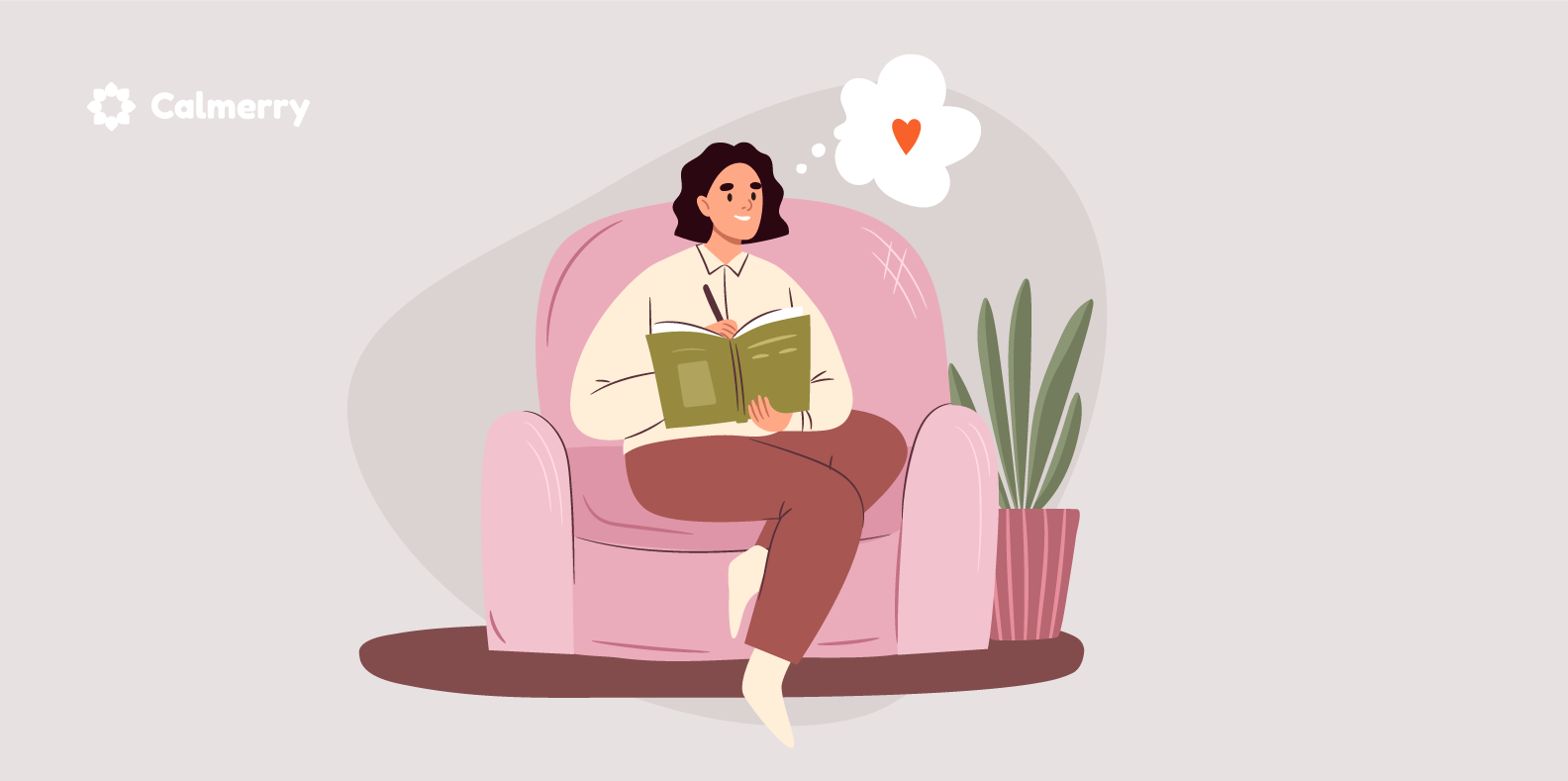 Journaling is a helpful tool in managing your mental health because it allows you to find a healthy way to express yourself and explore your emotions, thoughts, and behaviors. You can also keep a journal on your smartphone and write everything online if you use our daily reflection helper Coa, which is free for all Calmerry users.
Practice relaxation techniques, such as yoga, breathing exercises, guided imagery, body scan meditation, or progressive muscle relaxation that help produce your body's natural relaxation response. These techniques are likely to take more time to learn effectively, but they can bring your mind and body back into a state of balance. You can learn more about relaxation techniques if you check out this article.
Focus on positivity and learn to challenge negative and unhelpful thoughts. You should remember that thoughts are not facts, and you can challenge any of them by asking yourself two questions: "Is it true?" and "Can believing it help me become the best version of myself?" If the answer to either of these questions is no, ditch the thought, and replace it with a positive one.
Learn new skills
Learning new skills can also improve your mental well-being by boosting your self-esteem and self-confidence and helping you build a sense of purpose. You should find an activity you enjoy and make it a part of your life.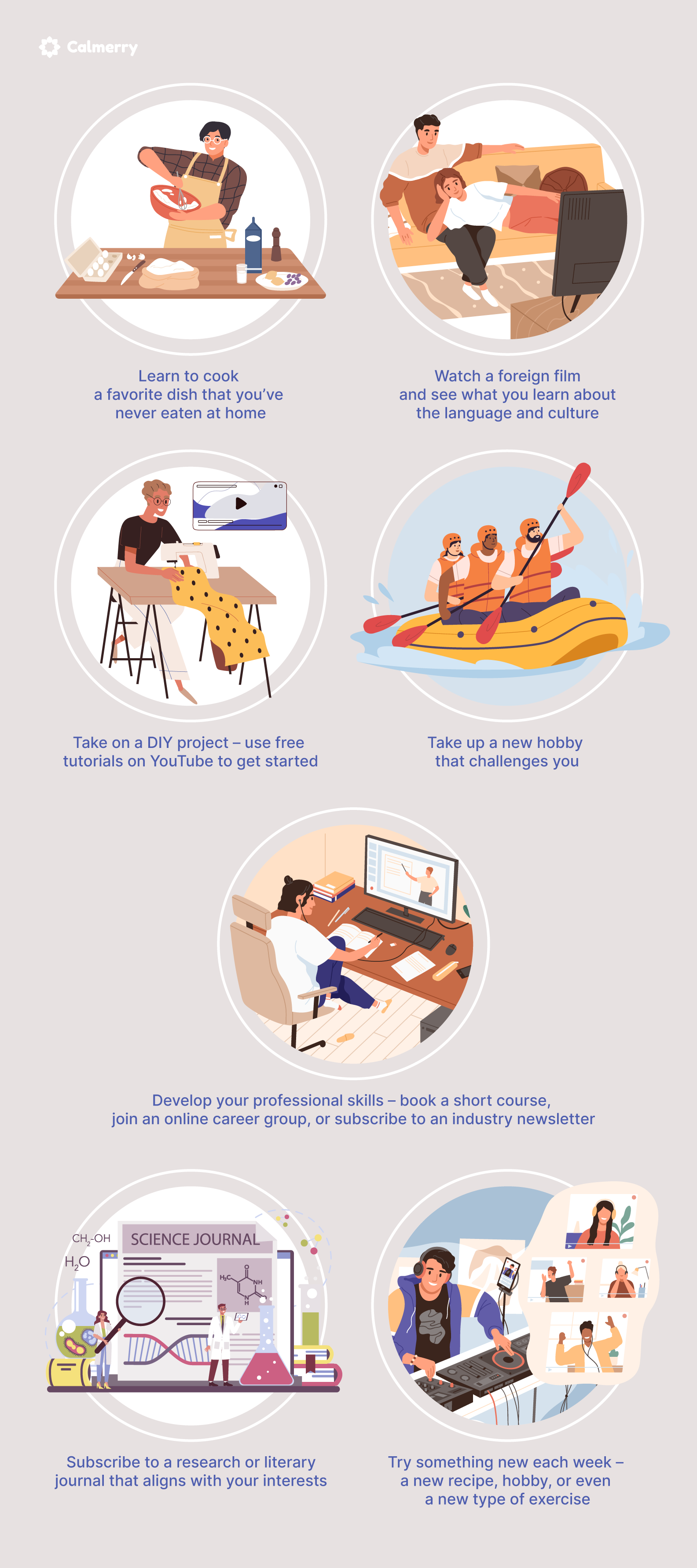 For example, you could sign up for a course at a local college and try to learn a new language. You may consider learning a practical skill, such as plumbing, or try a new hobby that challenges you, such as learning to paint or playing a musical instrument.
Give to others
Being kind to others and doing something for someone else is a powerful way to improve your mental well-being. Helping others can create positive feelings, such as a sense of reward, and boost your happiness.
You can do small acts of kindness to other people, such as giving a compliment or larger ones, like giving to your local community through volunteering or donating to charity. Just do something that focuses on someone else's needs.
Pay attention to the present moment
Paying attention to the present moment or mindfulness can quiet your mind and form a more realistic outlook. That includes your feelings and thoughts, physical sensations in your body, and the world around you. Mindfulness is one of the most popular meditation techniques that may help enhance the effects of therapy.
Many studies have revealed that mindfulness effectively reduces stress, depression, and anxiety. It helps you achieve the state of calm concentration while focusing on the present and accepting your thoughts and emotions without judgment. Instead of reacting or responding to those thoughts or feelings, you just note them and then let them go.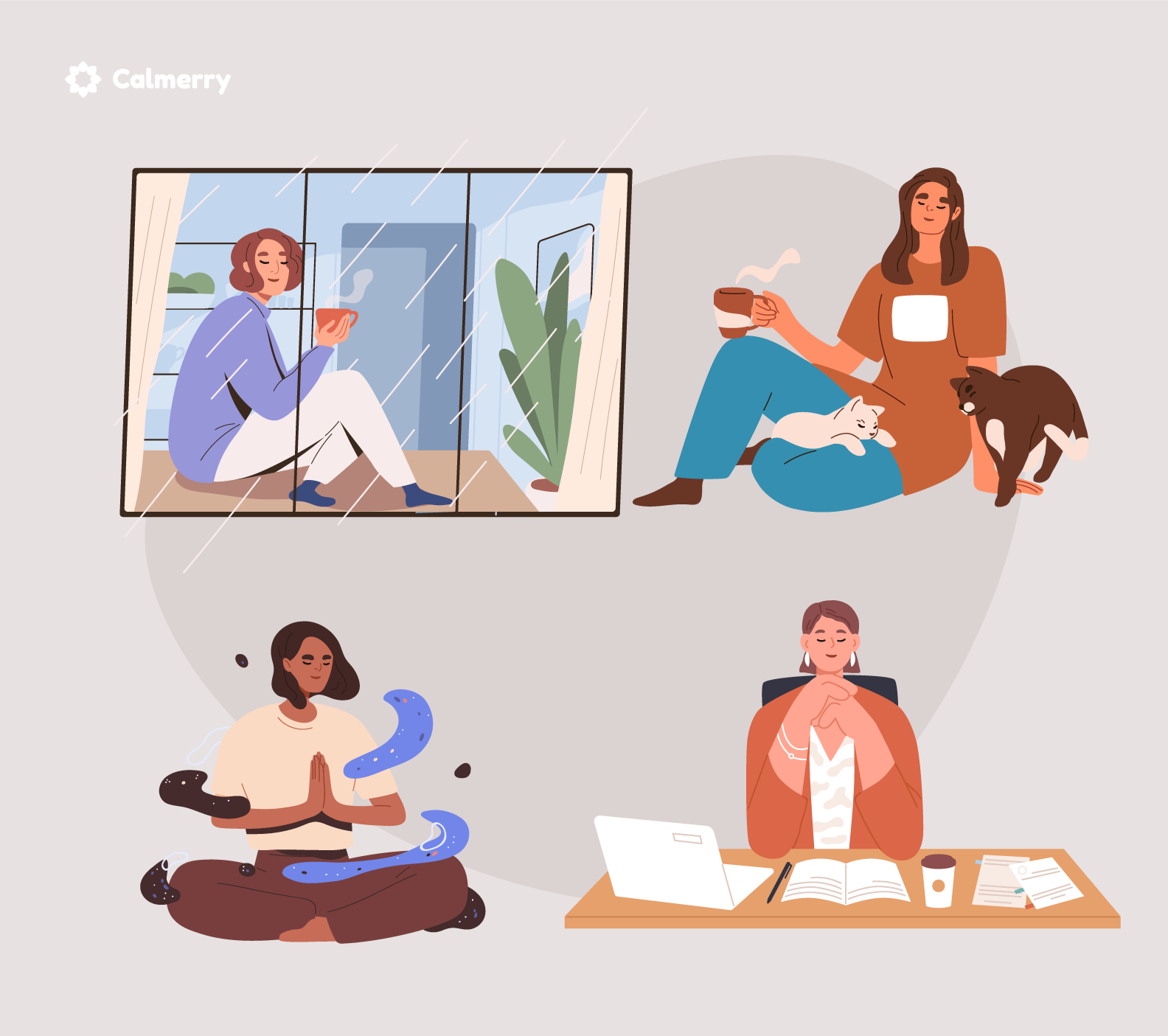 Mindfulness will strengthen your self-awareness and help you learn to control your emotions and behaviors. You may find yourself feeling kinder, calmer, and more patient and will probably notice positive changes in other parts of your life.
Find meaning and purpose in life
Feeling valued and having a meaning and a purpose in life are important things for all of us. It's the purpose in life that motivates us to overcome challenges and helps us feel good about ourselves. Having a purpose is also crucial for the brain health because it can help us develop new cells and pathways in the brain while relieving pain and stress. It's important to work on deriving meaning and purpose every day.
Subscribe
to our mental health digest
Let us support you on the way to better mental well-being. Get expert tips and insights on mental health delivered to your inbox monthly.
You can use some of these strategies:
Engage in work and activities that provide meaning to you and others, challenge your creativity, and allow you to use your talents. Some ideas are building something in your workshop, drawing, or gardening.
Spend quality time with the people that matter to you – your family, friends, and relatives. Building meaningful relationships with others will add value to your life and help you stay positive.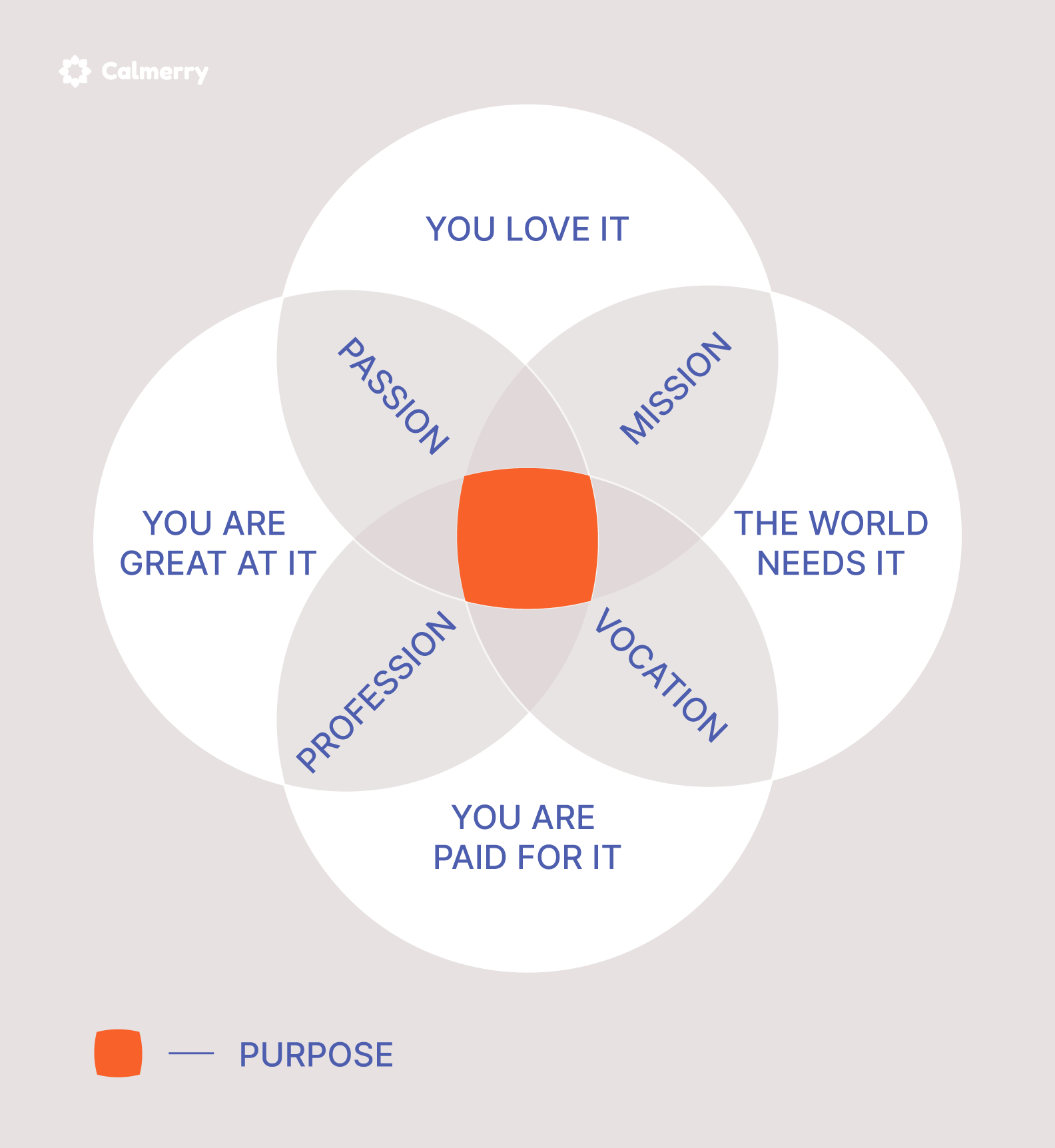 Care for others. It may be a person or a pet. Taking care of others is a responsibility that can be challenging, but it can also be meaningful and rewarding as it makes you feel needed and loved.
Volunteer your time and energy to help others in the community. People are hard-wired to give to others, and volunteering is an act of kindness that can enrich your life and make you happier. You'll feel good about doing something tangible to help people in need.
Know when to get help
Hopefully, these self-care tips for mental health will help you become more resilient, feel more positive, and get the most out of your life. But it's also never wrong to seek help from a mental health professional.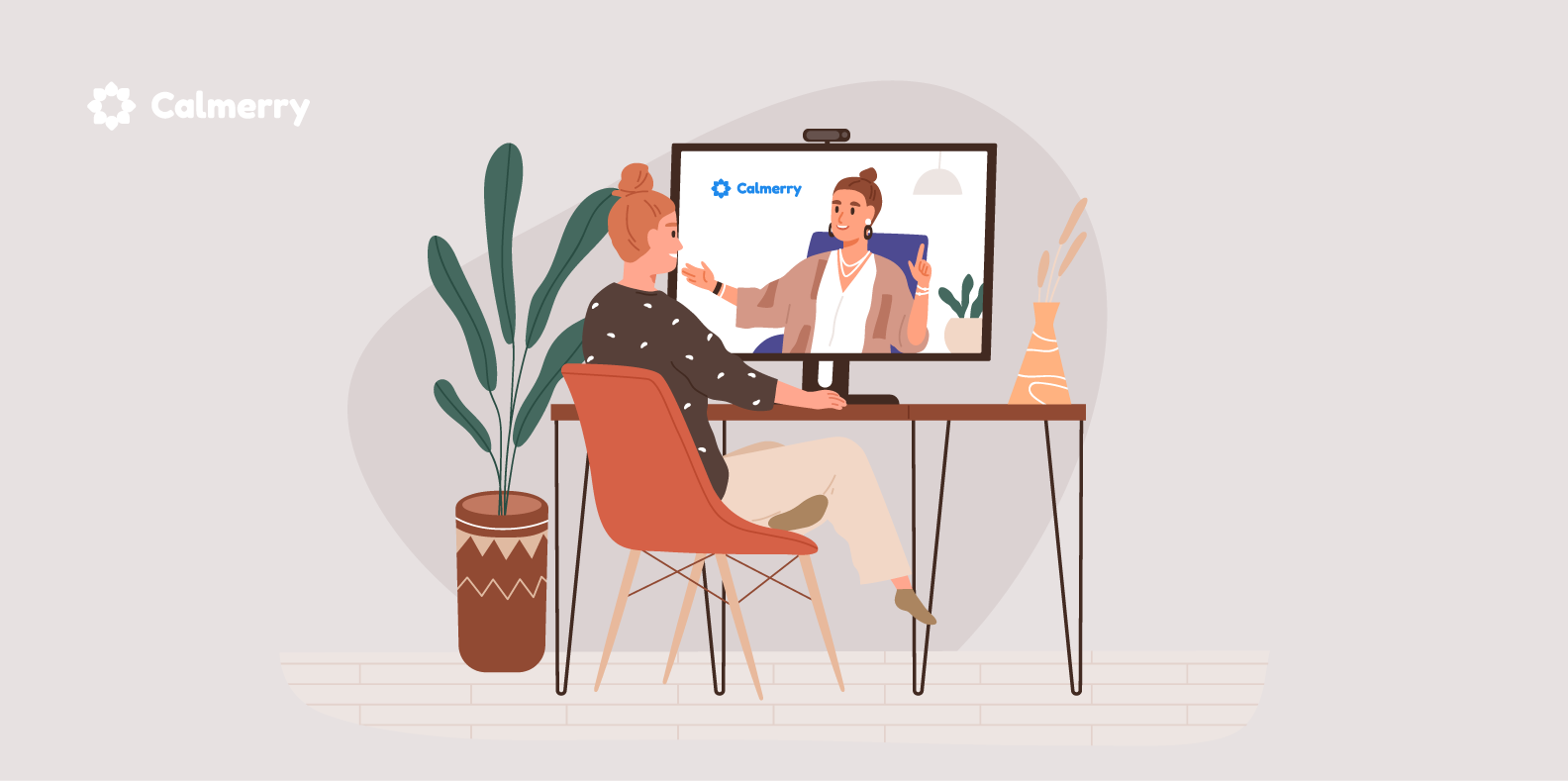 You should talk about your concerns with a therapist if you've made consistent efforts to improve your mental and emotional well-being but still aren't functioning optimally at home, in your relationships, or at work. Support and guidance from a caring professional can help motivate you to take better care of yourself.
You should seek help right away if you have suicidal thoughts or have a history of a serious mental illness. People who get appropriate care can recover from mental illness and lead fulfilling, rewarding lives.
Try therapy on Calmerry:
Сheck your mental well-being for free: