Published November 29, 2022
5 Ways to Go from a Scarcity to Abundance Mindset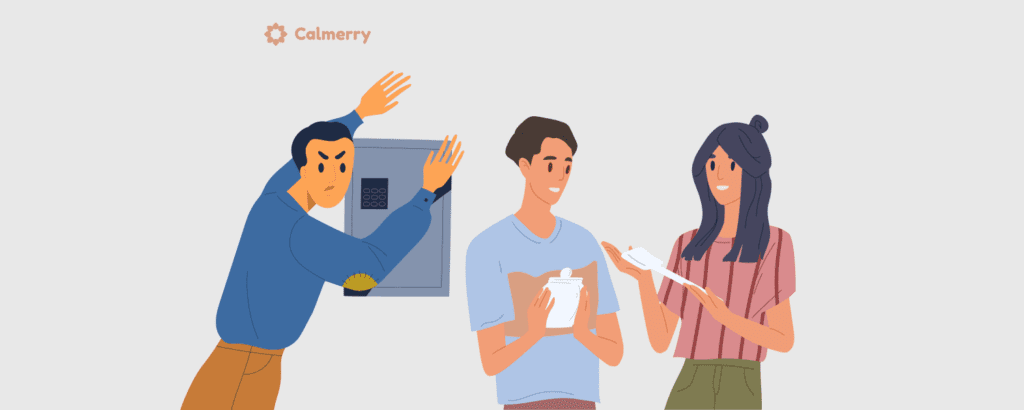 Reading Time:
6
minutes
Mindset shapes our reality and actions. It encompasses how we view ourselves and the world around us, affects everything we do, and is a critical component of success in business and life in general. While having a negative orientation in life can result in failures, positive thinking can help us find more joy, derive meaning from our lives, and achieve great things, encouraging us to beat every challenge.
Another way to look at this phenomenon is in terms of a scarcity vs. abundance mindset. When you are stuck in a scarcity mode where you feel like there's not enough time, money, jobs, resources, opportunities, and energy to go around, it's hard to move forward and go after what you really want in life.
But when you expand your perspective and develop an abundance mindset, it can translate into a more abundant life and allow you to turn your weaknesses into opportunities, transforming negative experiences into positive ones.
What is an abundance mindset?
The idea of abundance vs. scarcity mindset was first introduced by Stephen R. Covey in his book The 7 Habits of Highly Effective People. Those who have a scarcity mentality see life as a finite pie with a limited amount of money, success, and good fortunes so that if someone takes a big piece of the pie, they leave less for everyone else. And people with an abundance mindset view the world as abundant and believe there are plenty of opportunities and resources out there for everybody to succeed.
People with a scarcity mindset have a win-lose mentality. They believe that if someone else is achieving something that means they have somehow lost something. That's why they often feel the need to rush to get where they need to be because they worry that others might get there faster. Moreover, people with a scarcity mindset also believe that they have to hold on to everything they have now because it might not come around later.
People who have these limiting beliefs also tend to focus more on what they don't have than on what they do have. As a result, they're generally less grateful for their talents and good things in their lives. They are more fixated on how they compare to others around them. They also generally feel negative about their future because they're so focused on the skills, talents, and knowledge that they don't have.
When you focus on scarcity, it can trigger feelings of fear, envy, and hopelessness so you may start believing that you can't change your life experience. You live in constant fear-induced anxiety, stress, and discomfort, which keeps you from achieving your goals and can result in missed opportunities and lead to dissatisfaction in life.
People with an abundance mindset are positive and optimistic and have a win-win mentality. They make deliberate and careful choices that are aligned with their values and the life they desire to live. Since they view the world with infinite possibilities and unlimited options, they feel safe even if something is taken away or not yet received and feel genuinely happy for other people's success. They also become more resilient because they know that there are always more ways to gain what they want or need.
Those with an abundance mindset are grateful and appreciative of everything they have in their life. They see all of the opportunities that life has to offer and take a proactive approach, focusing on opportunities available for positive growth and development. People with an abundance mentality feel capable and motivated to take risks, seize opportunities, and work toward their life goals. They are confident that they need to challenge themselves and push their own limits to learn and grow.

Subscribe
to our mental health digest
Let us support you on the way to better mental well-being. Get expert tips and insights on mental health delivered to your inbox monthly.
5 ways to develop an abundance mindset
By shifting from a scarcity mindset to an abundance mindset, we can begin to change our quality of life by focusing on our big-picture goals, building healthy habits, and developing a genuine sense of security and feeling of self-worth. Let's take a look at the steps you can take to change a scarcity mindset to an abundance mindset.
Notice and reframe scarcity-based thoughts
It's natural for us to always think more in terms of scarcity, and it all typically stems from deeply rooted beliefs about ourselves and how life works. So shifting from a scarcity mentality to an abundance mindset starts with becoming aware of your beliefs.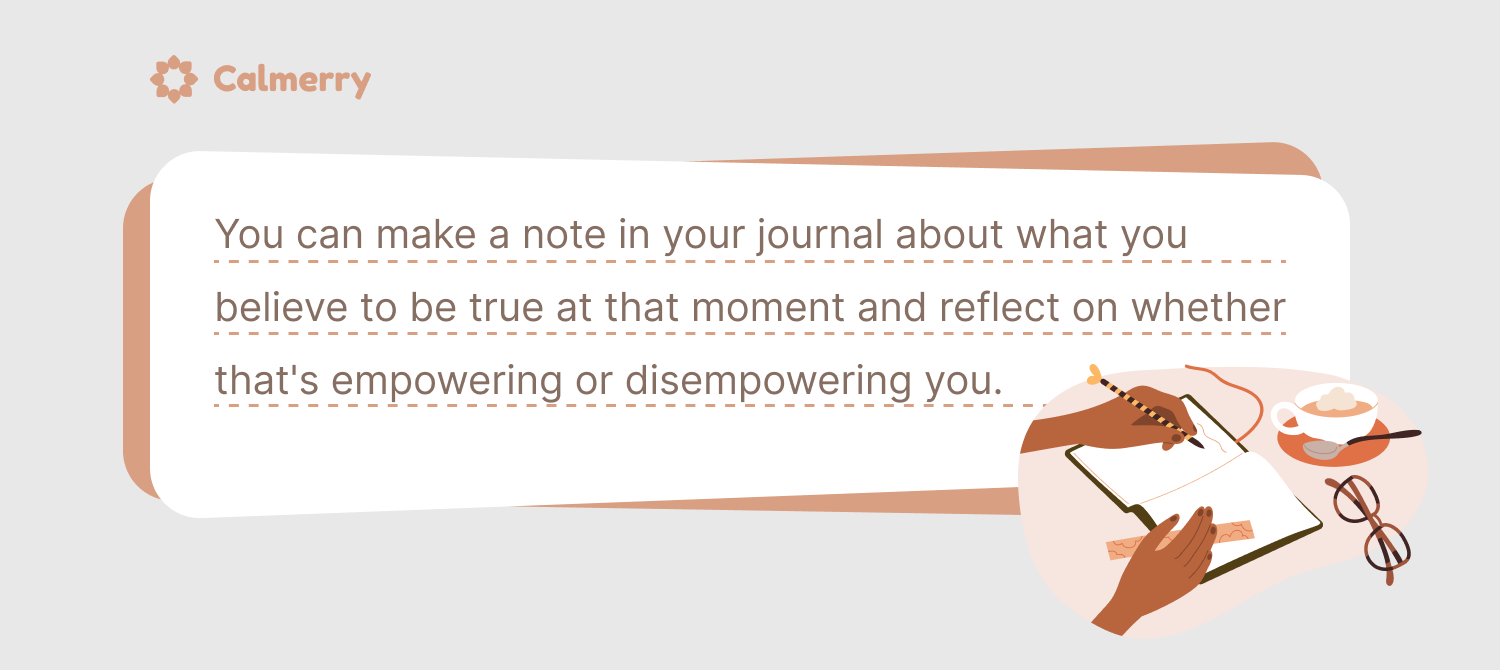 Every time you notice yourself having a scarcity-related thought, you should try to replace it with an abundant thought. You can make a note in your journal about what you believe to be true at that moment and reflect on whether that's empowering or disempowering you. You should practice it until it becomes more natural for you. This way, you can learn to recognize which thoughts are related to scarcity and which are coming from a place of abundance.
Train your mind to recognize the possibilities, not the limits
A scarcity mentality sees limitations instead of opportunities, and can get in the way of your dreams, making you settle for less because of the assumption that your desires are unrealistic. And an abundant mindset allows you to see more options, more choices, and more resources in your life and makes everything appear within your reach.
Our brain works in a way that when we very intently focus on one particular thing, other possibilities can go completely unnoticed, even if they are right in front of us. If you believe that you can't do something or that it's impossible, then any other thoughts that contradict that will get thrown out.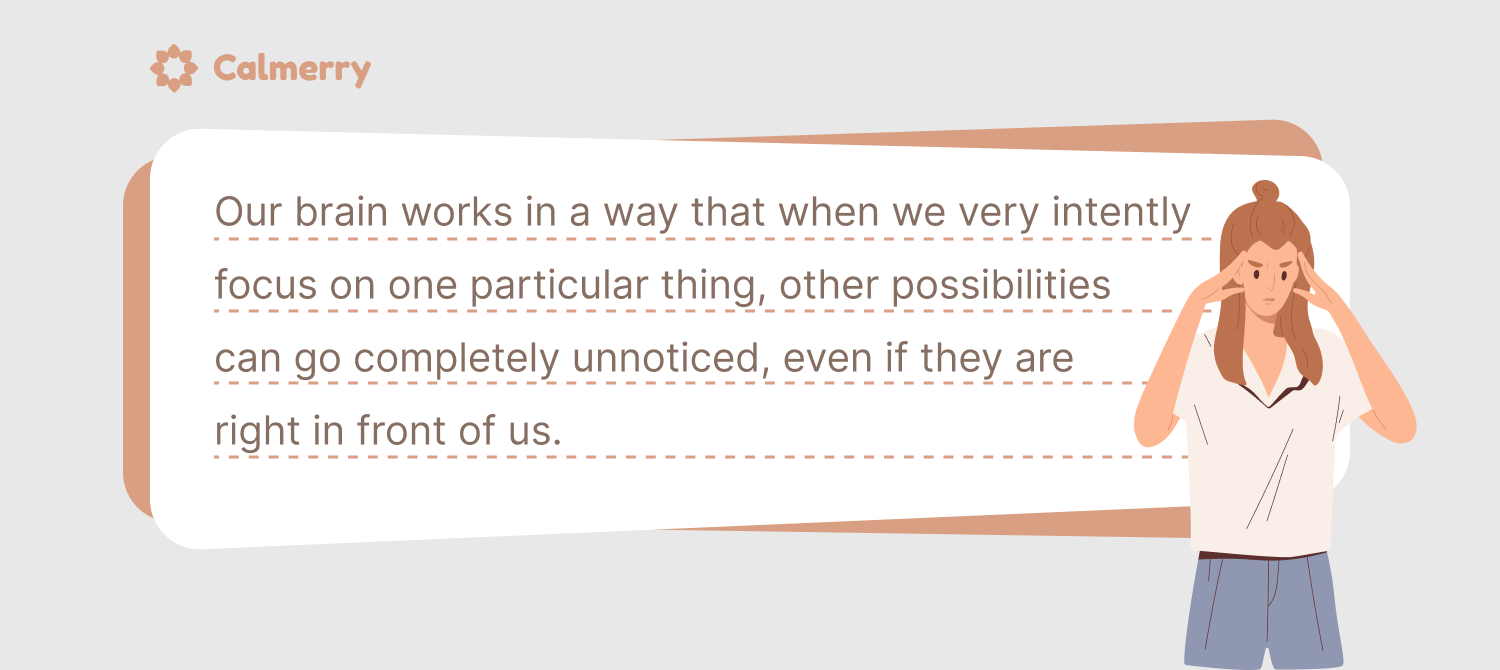 You should train your mind to loosen its focus and create an expanded awareness so you can think big. For example, you may ask yourself what you would be doing if you had all the money in the world and knew you couldn't fail. Such questions can help you open your mind up to what's possible and see the bigger picture.
Practice mindfulness
It's natural for our brains to constantly process what they need to do next to survive and that takes us out of the present. As a result, they get wrapped up in a scarcity mindset. Take some time to be mindful through meditation or just paying attention to the present moment.
Regular mindfulness practice can help you learn to think more clearly and improve attention and focus. You'll learn to notice things more deeply and appreciate little things in your life that often go unnoticed. It will also help you keep better track of your negative and positive thoughts.
Read inspirational stories
Adopting an abundance mindset requires a deep sense of trust that there are endless opportunities available for everyone. It can be challenging to do so at first, but you can strengthen your trust muscle by finding proof of abundance. Reading inspirational stories of people who have overcome adverse circumstances can help you with that.
You should also try to model their thought patterns and behaviors. Ask yourself to remember one thing that they did, which you can do too. Try to draw some similarities between you and the people in these inspirational stories to strengthen the belief that if something is possible for them, it's also possible for you.
Practice gratitude
Cultivating gratitude is one of the most widely recognized methods for improving one's mental and physical well-being. You can just write down three things you are grateful for each day. Reflect on the good things you have in your life and remember to include even the simplest things that you might take for granted, like having access to clean water or the comfortable mattress you sleep on.
Being grateful for all you have will help you realize the abundance of good in your life. It will be easier to focus on the things you have instead of the things that you lack, so you'll feel more abundant. Practicing gratitude will also impact your overall experience of happiness – it's difficult to feel sad while you feel grateful at the same time.

Final thought
Although adopting an abundance mindset won't magically solve all your problems, it will allow you to see the endless potential in yourself and others and develop a positive outlook on the future. This attitude will motivate you to be proactive in going after new opportunities and taking every chance to chase your dreams.
Сheck your mental well-being for free: