Reading Time:
6
minutes
Friendship is one of the most important things in the life of each person. We all need a good buddy by our side to have fun together, to cry together, to share all the good moments we experience. But who is a true friend? Is there a place in a friendship for disappointments and fights? Can a true buddy abandon you when you need their support the most? If you still don't know who a bestie is, then read this article. Today, we will help you figure out what personal qualities a buddy should have as well as the main behavior patterns of a person you consider close.
Who Is a True Friend
Down below, you are going to find out the main characteristics of a best friend, so you understand whether you have them in your life. Read carefully to find out if your buddy is a person you can fully rely on in any situation and who will never leave you.
They Will Stand up for You
Sometimes other people can hurt you emotionally and even physically. A buddy is someone who will always be there for you and who will defend you at all costs. They will make everything to protect you from potential harm. If a person you consider as your friend never defends you when other people are telling negative things about you, then this person is not your buddy at all. Your best friend is your partner who has to support you and be on your side no matter what.
A True Buddy Is Honest
Honesty is one of the most important aspects of a friendship you have to pay attention to. A best friend is someone sincere, frank, and open to you emotionally. They will never lie to you and will tell even the bitter truth but only for your good. They never lie to you, and they don`t pretend to be another person. A buddy is never afraid to show their imperfections and tell you everything that's on their mind. Being close means being a little bit vulnerable, so opening your heart and mind to another human being is an integral part of a long-term friendly relationship.
Subscribe to our mental health digest
Let us support you on the way to better mental well-being. Get expert tips and insights on mental health delivered to your inbox monthly.
They Will Accept You as You Are
A real friend who cares about you and who appreciates you as a person will accept you with all your flaws and imperfections. They don't care how you look, how you dress, or how loudly you laugh. If a person by your side always criticizes you and finds things that are wrong with you, then you should stay away from such a person. It's great when a buddy wants you to become a better version of yourself, but they will never try to change who you really are.
They Want to Know You Better
If you are friends, it doesn't mean that you have to stop exploring each other. There are so many things that you probably still don't know about each other. A bestie is someone who wants to know you better. They will enjoy listening carefully to all your stories and asking questions to hear even more. A right person will always listen not just about your new hobbies, boyfriends, trips but will also want to know about your problems and emotional challenges.
Bestie Wishes You the Best
In a friendship, there is no place for greediness or envy. A good buddy wishes all the best things to you and will support you in all your endeavors. Only a real bestie can be happy about your small and big victories. Remember, that a person like this is someone you have to cherish as an apple of your eye. A buddy will also give you honest feedback or quality advice that might help you make the right decision that will bring you closer to your dream.
They Are Here for You
A true friend shares all ups and downs, and they will be here not just to have fun but also when you need it the most. They will never leave you even if you are going through a tough situation. A best friend will offer all their love, care, and support in case you desperately need it. If you see that a person can find time for you to have fun or to tell you about their problems but not yours, then this is not the right person for you.
Buddy Helps and Encourages You
As was mentioned before, a friend accepts you as you are, but it doesn't mean that you cannot encourage you to become a better person. They will support you with all your new ideas and endeavors that might help you become better. Sometimes, getting a bit of support and encouragement from people that you love can give you inspiration and desire to move forward. However, they might also tell you that your idea is a disaster. Don't think that this person is not your buddy. It means they are honest with you, and they don't want you to screw up so better pay attention to their opinion.
They Will Find Time for You
No matter how busy a person is, a true friend will find some time to spend with you no matter what. To maintain close relationships is essential to talk about whether in-person or by phone to catch up with the latest events or simply to have a heart to heart talk about everything that's on your mind. A buddy can always be a shoulder you can cry on. If a person always finds excuses and doesn't want to find time to see you, then you are not that important in their life.
Bestie Will Keep All Your Secrets
A best friend knows all your sincere dreams, as well as all your hidden secrets. The right person by your side will never tell your secret to anyone else. You have to be sure you can entrust your friend any information and be certain they will never tell it to another person. A fake buddy will easily spread everything you share.
They Stay True to Their Word
If a person talks to the winds, then most likely, you don't mean anything to them. A real bestie will stay true to their word and will keep a promise they make. They wouldn't leave their words forgotten, so if they told you something, they would stick to their words and make it happen.
What to Do If You Don't Feel Certain About Your Friend
If you are uncertain about your friendship and you cannot define whether it's the best buddy you have by your side, then you can try out online therapy. Having doubts about a person you consider as your closest buddy isn't good. A qualified therapist might help you with your concerns and open your eyes to the truth you probably aren't able to see by yourself. It's worth noting that online therapy is a great alternative to in-person therapy, as it won't take much time. You don't have to spend time commuting to a therapist's office and will save a significant amount of money as online sessions are also less expensive.
You can be comfortable in your bed or your office if you run out of time to connect with a therapist via:
Chat
Phone call
Video call
It's the most convenient way for busy people to talk about all their life events and everything that concerns their private life. Getting individual therapy will be beneficial as you will be able to learn more about yourself and the people around you. It will certainly make you more aware of your personality and will improve all aspects of your life. You will be able to learn how to discern manipulative behavior from buddies, partners, and how to avoid it to protect yourself from potential emotional harm. It's important to let the wrong people go from your life. Therefore, it will be great to learn more about online therapy services we provide; sign up an account, and get started today to see how it all works. Use our services, and you won't have to wait for positive changes for too long.
Summing It Up
Not all people that you spend time with are your friends. In fact, friendship is something very special and precious that you should care about and protect. The real friend is a person who is always here for you, who supports you, shares your ups and downs, and you do the same for them. If all that you feel about a person you consider as your bestie is a disappointment, then this is not the right person in your life.
Here is something you should always bear in mind: 
A best friend is honest, supportive, understanding, and forgiving.
A buddy will stand up for you, find time for you, and will share all your ups and downs with you.
Don't be afraid to lose the wrong people to have free space for a new person that might become a true friend for you.
Mind these main characteristics of a true buddy and try to find a person that will have all these qualities. Once you find such a person, you should never let them down. If you think you have such a person by your side, then you are the luckiest person in the world.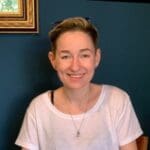 Kate Skurat
Licensed Mental Health Counselor
|
Washington, USA
Kate has a B.S. in Psychology and M.A. in Clinical Psychology from Pepperdine University and has worked in healthcare since 2017. She primarily treated depression, anxiety, eating disorders, trauma, and grief, as well as identity, relationship and adjustment issues. Her clinical experience has focused on individual and group counseling, emergency counseling and outreach.
Read more