Published February 17, 2023
What Are Love Bombing, Negging, Benching, and Ghosting?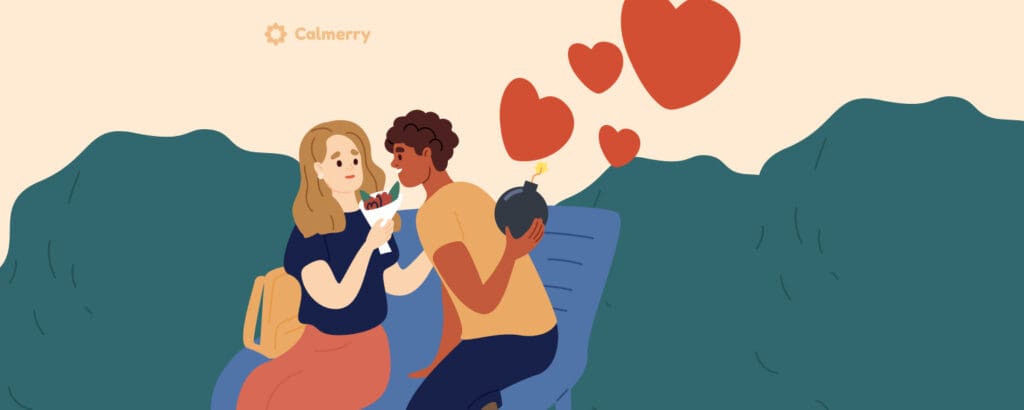 Reading Time:
4
minutes
When it comes to romantic relationships, emotional abuse typically starts off subtle, so it may be difficult to recognize that you're being manipulated. Such tactics of emotional abuse as ghosting, benching, gaslighting, love bombing, and negging are used by abusers to control a victim by eroding their self-confidence and cultivating a deep dependence on the abuser.
Some of these behaviors may seem innocent at first, so it's easy to mistake them as signs of affection, but they are psychologically damaging. Victims of manipulation tactics become conditioned to accept that they are not worthy, which can lead to anxiety, depression, and other mental health problems. That's why it's important to distinguish characteristics of these tactics of emotional abuse and avoid partners who use them.
Love bombing
Love bombing is characterized by excessive attention and admiration. It can be a positive experience at the beginning of a romantic relationship because it actually feels really good thanks to dopamine and other feel-good chemicals your brain releases. You feel special, loved, needed, valuable, and worthy.
But love bombing is also a manipulation tactic often used by narcissists and sociopaths in an attempt to control you, and it can lead to gaslighting and abuse. In the early days of a relationship, a manipulator bombards a victim with affection, intense emotions, compliments, gifts, and an excess of their time to quickly build intimacy and trust. This tactic is difficult to spot because it looks so similar to infatuated love and all new romantic relationships are exciting.
Love bombing may involve extensive texting, phone calls, emails, messages on social media, and love notes that make victims feel overwhelmed by the attention and also drawn to it. Things progress too quickly, and the victim may lose a track of what is happening and become emotionally dependent on their partner.
But once the victim is under the love bomber's spell, their mask starts to slip and the victim finds themselves under their control, trying to figure out what went wrong in their relationship. As soon as the victim shows a hint of caring about anything other than their new partner, the manipulator gets angry and the abuse begins. The manipulator starts to belittle, control, and devalue the victim.
The abusive partner alternates between being kind and loving one minute (in public to manipulate the look of a perfect romance) and cruel the next, especially in private. They may make disparaging remarks, gaslight to make their partner second-guess themselves, and cause their partner to feel invalidated and devalued. The love bomber knows that they have control over their victim and may eventually withdraw from the relationship, feeling confident that they can return at any time and continue the cycle of abuse.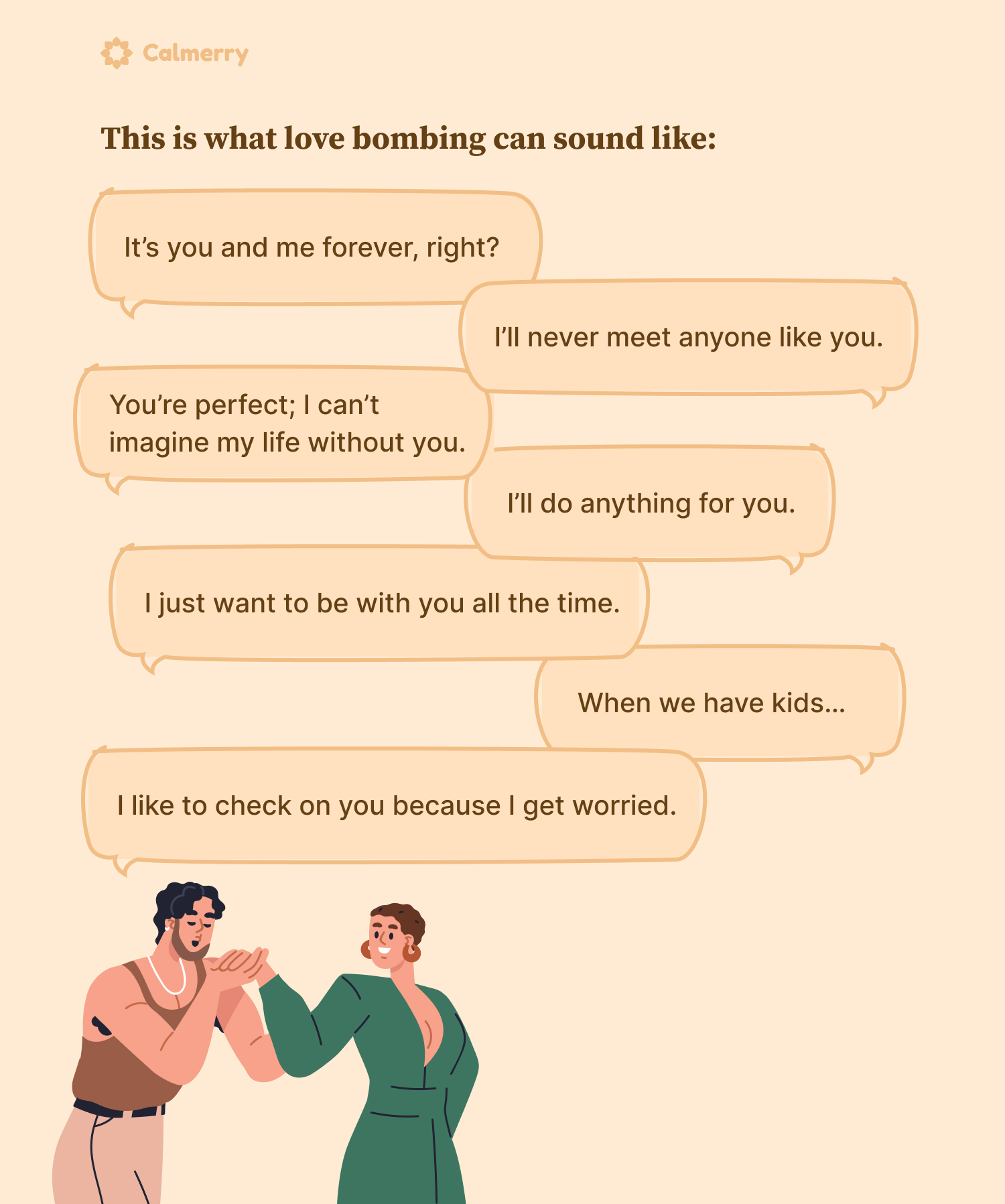 Negging
Negging is a type of emotional manipulation that involves giving backhanded compliments or comments towards another person and insults disguised as constructive criticism. It may seem innocent enough, but in fact, it's a cruel way of making someone feel vulnerable and question themselves. Negging is most commonly seen in romantic relationships, but it can also happen in work relationships, friendships, and families.
This tactic is used by people who want to undermine, belittle, and control the people around them. Their goal is to make the target person depend on the negger's approval for self-esteem. People who negg are usually insecure in their social skills, and they're not sure they can attract someone in healthy ways, so they resort to tactics that make the target person feel like they have to seek their approval. Neggers feel the need to put someone down and destroy their confidence to feel better about themselves.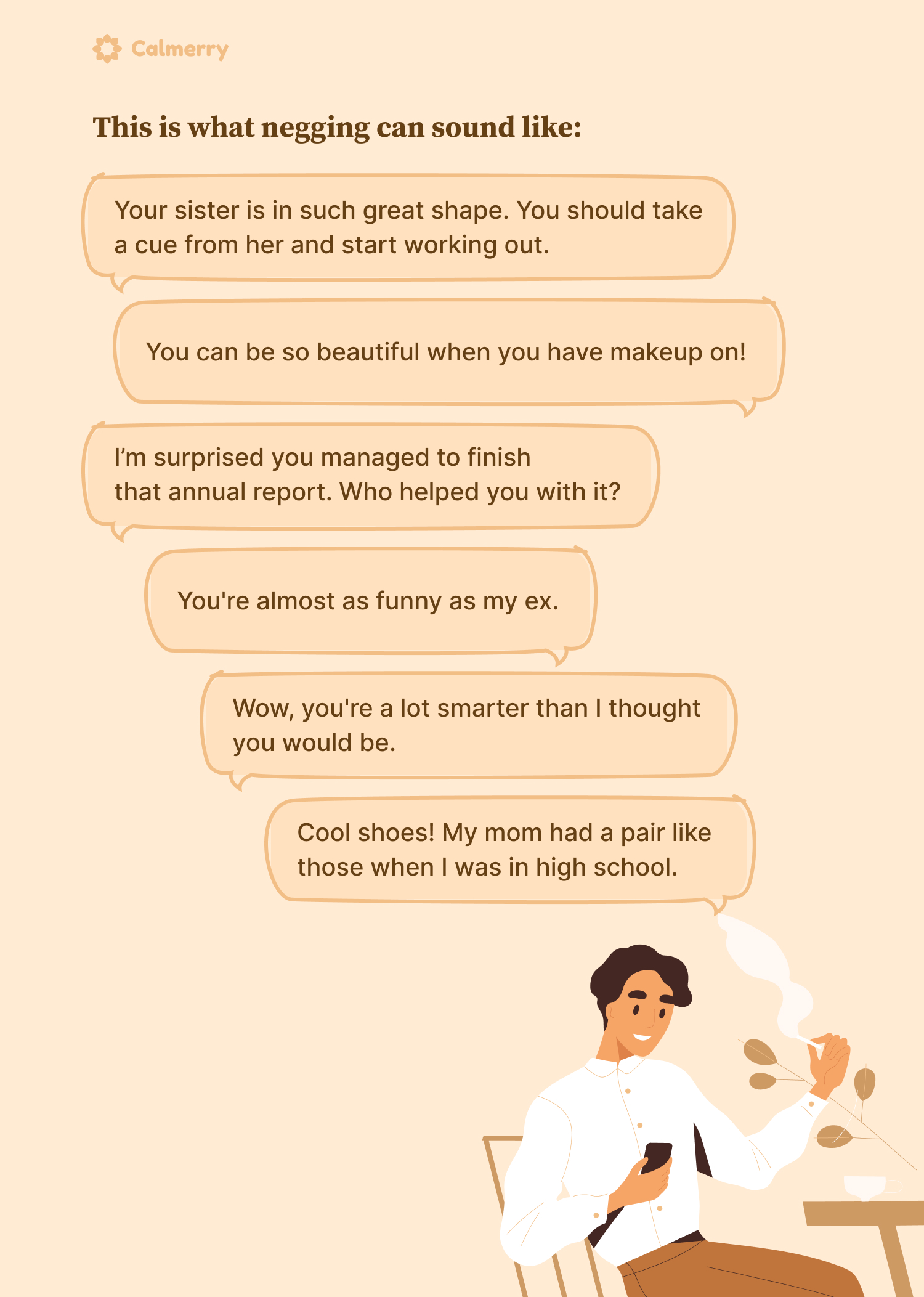 Benching
Benching is a toxic dating tactic, which means putting someone on the bench figuratively so you can save them for later as an option while you continue to date around (like in sports where players are left on a bench as reserves). This practice of dating multiple people at once existed long before technology, but online dating has encouraged it.
Apps like Tinder make finding a new partner fairly easy so benchers feel that there's always someone better and that causes them to avoid commitment and keep options open just not to make a wrong choice. Benchers keep their partners as back-up options as they continue to look around hoping to meet someone better.
Ghosting
Ghosting refers to the practice of ending relationships by simply disappearing from the other person's life and stopping communication without giving any valid reason. It's often seen as an immature or passive-aggressive way to break up, and in some instances, it can be a form of emotional abuse.
Cutting off communication is convenient for a ghoster because it spares them from confrontation and taking responsibility, but this way of ending a relationship offers no sense of closure. It's a cruel rejection that leaves the person who's been ghosted completely bewildered and confused about where it all went wrong.
Being ghosted feels very painful because you are left with no explanation of why the relationship ended and guidelines for how you should proceed. It can trigger intense feelings of guilt, grief, anger, and shame, negatively affect your self-esteem, and lead to depression and anxiety.
Subscribe
to our mental health digest
Let us support you on the way to better mental well-being. Get expert tips and insights on mental health delivered to your inbox monthly.
Wrapping up
Some people may be unaware of the harm they bring to other people when they lovebomb, bench, gaslight, or ghost them, but these tactics are often used by narcissists, sociopaths, and manipulators to obtain power over their partners and control how they feel, think, and behave. No matter whether they're intentional or not, these tactics are manipulative and therefore they are forms of emotional abuse.
Realizing you've been psychologically manipulated can be shocking and validating at the same time. And if you have the understanding of different manipulation tactics, it can help you make sense of your experiences so you could prevent or avoid them in the future. It's important to remember that you're not alone and you are worthy of love and respect from yourself and the people around you.
Сheck your mental well-being for free: