Family problems appear even in the most perfect and healthy relationship. These issues bring lots of challenges and impair interactions between all family members. Problems can differ from some minor irritations to serious arguments, from insignificant resentment to life-changing betrayals. Our family, the most loved people, can make us feel emotions we didn't know we could experience. Only they can bring up the most intense anger. But only they can also make us feel our happiest.
Start your therapy journey today
88% found Calmerry to be as effective or more effective than traditional therapy.
95% found it to be more convenient than traditional therapy.
Standard issues and symptoms
In the perfect world, our family is our safe space. These people must be the ones we can always expect empathy from, the ones that give us power and love. Our families should be our ironclad support regardless of what happens in this world.
But unfortunately, most relationships are far from this idealistic picture merely because we all are humans, and we simply can't meet all expectations all the time. So sometimes, we and our family members meet each other with rage, resentments, judgment.
We can feel misunderstood, uncared for, disconnected from them. We can feel like our needs are not heard and met.
It might happen for various reasons. But more often, such issues emerge because engaging in a relationship with another person, we already have a picture of how they should behave. This image is formed by our experience with our families in origin. Growing up with them, we establish what we expect of other people, we develop the way we communicate, look at things, love, cope with issues, and lots of other traits that govern how we build relationships with others.
We might feel like we're the only ones who are dealing with certain issues. But every family faces problems at a certain point. These complications can differ from insignificant to quite severe and result in lots of stress and even mental health issues.
Among the most common family problems are:
Financial struggle
Substance abuse
Grief
Mental health issues
Issues in the behavior of children and adolescents
Academic concerns in children and adolescents
Chronic illnesses
Blended family adjustments, divorce or separation
Distress in a family relationship can bring lots of issues for each member, even for those who don't live in the same house. The tension created by some family members being unable to communicate properly impacts the mental and physical health of each person who is included in this family. As a result, everyone finds themselves in great stress being unable to go about their daily lives in the usual manner. Children and adolescents are the ones who suffer the most as they can develop depression and personality disorders when exposed to constant family conflicts.
The good news is that it's possible to solve virtually any problem a family is dealing with. When all members cooperate to achieve that ideal relationship, they come out of therapy, having stronger ties and more trust for each other.
Psychotherapy for families
Therapy for family issues is focused on solving precisely the problems that appear in relationships. Such treatment often doesn't last long and is oriented towards improving the communication between family members. Also, it addresses any personal problems each member might be experiencing as they also impact the whole family. Despite the common belief, issues in relationships don't need to be very significant to become the reason for seeing a therapist. It's better to deal with minor problems rather than allowing them to grow into something serious. During the therapy, families usually learn useful instruments that will allow them to understand each other, improve communication, and break any unhealthy patterns.
In most cases, a family and marriage therapist will want the family to be present as a group in every session. The therapy can be strengthened by personal sessions when required. But, usually, you'll need to see your therapist together so that a professional can address every issue and concern.
Sometimes, problems that can be detected on the surface are not the primary ones, or they're caused by some deeper issues. Many families face complications that come from those seemingly long-gone stressful events or some personal issues of individual family members. In this case, a therapist likely will ask a person to go through tet-a-tet sessions, too, so that a professional can solve the underlying problems.
A difficult teenager: A family comes to a therapist to bring their daughter, Susan, who is just twelve years old. Parents claim she has "anger issues." A professional begins a session with both parents and a girl present. While mother and father talk about their child's unsatisfactory behavior, Susan seems to be sulky and not involved at one point, and then suddenly starts being very chatty, sarcastic, and shows silly behavior. The second session is just between Susan and a therapist. A girl seems to be sad and silent but is able to focus more on the session and formulate her thoughts directly. Then a professional asks for another group session, but with Susan's brother present. During this conversation, they focus on the communication between each other. Turns out that despite that parents see Susan as the issue, the real problem hides in the relationship between the father and the mother. During the session, they don't seem to communicate or even make eye contact. A therapist tells them about this in private and starts a couple's therapy with them. Susan keeps attending private sessions, where she works with a therapist who is waiting for her to bring up her rage. But she doesn't do that. A couple of months later, this family gets along way better with parents working out their marriage issues during the therapy.
A conflict between adult siblings: Fred, who is forty-five years old, needs help to solve the conflict with his grown-up siblings and parents. The problem is that they argue very often every time they get together, and Fred's parents call him every day to, as he sees it, "put him down and criticize." The mental health professional looks into the history of this family only to find out that such a situation is the way they've always been interacting with each other. The therapist says to Fred that there is nothing they can do with his family, but they could work on Fred's ability to deal with them and cope with the emotions they bring out in him. Fred agrees to this approach, and together with a counselor, he learns communication and self-care instruments. Most importantly, Fred learns to establish his boundaries and defend them politely.
Start your therapy journey today
88% found Calmerry to be as effective or more effective than traditional therapy.
95% found it to be more convenient than traditional therapy.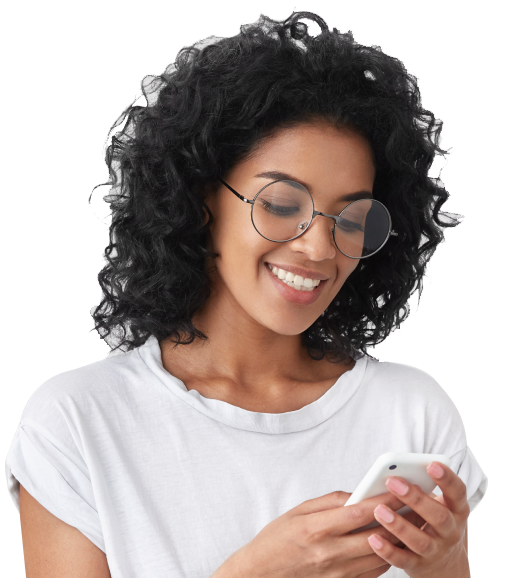 "
Thank you for such quality couples therapy services! Video and text sessions with a counselor really helped us. I was satisfied as there was no need to leave my house to get a talk with a professional. You saved our relationship and took it to a whole new level.
Amanda
September, 2020
"
We went through the couple counseling with my partner and felt some positive improvements in our relationship. I am grateful to the counselor we spent a few months with. All efforts are now giving great results. We found a better understanding of each other, I became more patient and tolerant, so it's possible to say that the therapy was effective not just for us as a couple but for me as an individual.
Courtney
September, 2020
"
I like Calmerry because of the pricing and conditions! It's much cheaper than other therapy platforms and apps.
David
August, 2020
"
It was a great challenge for me to find a therapist who is right for my needs, but I succeeded. Our first session was more like Q&A but maybe such a path helped me find my counselor.
Allison
September, 2020
"
We had a rough period in our relationships, and I didn't even believe it would work out after couples therapy sessions. Luckily for us, our therapist was a great professional, and he helped us find the main causes of our constant fights. Now, we do so much better, and I do my best not to repeat my old mistakes. I had plenty of valuable lessons and tips that I implemented in our romantic life. Want to recommend this therapy platform to every couple.
Billy
September, 2020
Advice For Good Mental Health
Find advice and support from mental health professionals for common problems. Learn about self-help strategies that can help improve your mental well-being. Tips for good mental health from Calmerry.
Personality tests have been offered for decades, and on the internet, you can access a few decent quizzes at any time. These tests are quite important as they will allow you to self-reflect. After completing these tests, you will know yourself as a unique individual...