Published July 18, 2022 / Updated June 2, 2023
10 Steps to Get Over Your Fear of Rejection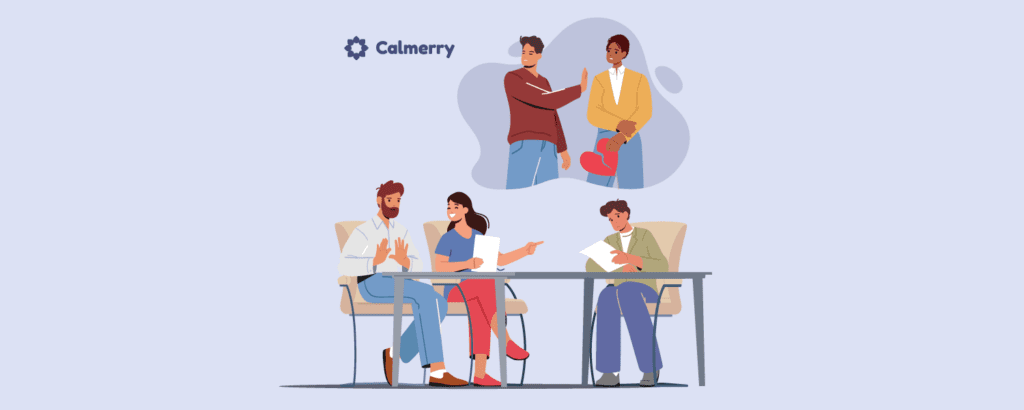 Reading Time:
7
minutes
It's perfectly natural to feel a little apprehensive when putting yourself out there. After all, rejection is never fun. But if your fear of rejection is preventing you from pursuing your goals, it's time to take action.
Just because it hurts doesn't mean you have to let it control your life. Fear of rejection can hold you back from applying for jobs, going on dates, nurturing intimacy, and pursuing your dreams. But it doesn't have to.
Fortunately, there are some simple steps you can take to ease your fears, increase your chances of having a positive experience, and enjoy your life to the fullest.
So if you're ready to take the leap and face your fear of being rejected head-on, we share 10 steps to help you get started.
What is fear of rejection, actually?
Have you ever felt scared that someone might reject or disapprove of you? If so, you're not alone. This feeling is called the fear of rejection, and it's a common experience for many people.
It can happen because of negative experiences in the past, low self-esteem, societal pressures to fit in, or feeling like you're not good enough. The fear of rejection can make you avoid social situations, constantly seek reassurance from others, or feel like you have to please people all the time.
In extreme cases, some people experience something called rejection sensitive dysphoria (RSD), which is a really intense sensitivity to criticism or disapproval.
8 signs of fear of rejection
The fear of rejection can manifest in different ways, and people may experience different signs or symptoms. Here are some common ones:
Avoidance of social situations: People with a fear of rejection may avoid situations where they could potentially be rejected, such as social gatherings or job interviews.
Difficulty with assertiveness: They may struggle to speak up for themselves or assert their needs and boundaries because of the fear of being rejected or criticized.
Constant need for approval and reassurance: They may constantly seek validation and approval from others to feel accepted and avoid rejection.
Perfectionism: They may strive for perfectionism to avoid the possibility of making mistakes or being rejected for their flaws or imperfections.
Negative self-talk: They may have a negative self-image and engage in negative self-talk, such as believing they're unworthy or unlovable.
People-pleasing behaviors: They may go out of their way to please others, often putting their own needs and wants aside in an effort to gain acceptance and avoid being rejected.
Sensitivity to criticism: Even constructive, friendly criticism or feedback can be difficult for those who fear rejection. They may take it personally and feel ashamed or embarrassed.
Difficulty expressing themselves: Fear of rejection can make it challenging for some people to express their feelings, thoughts, values, and emotions openly.
Note that these signs are not exclusive to the fear of rejection and can be related to other mental health issues. If you or someone you know is experiencing these symptoms, it may be helpful to seek the advice of a mental health professional.
How to get over the fear of rejection
The sting of rejection is all too familiar for many of us. Whether it's being passed over for a promotion at work or being dumped by a romantic partner, rejection can leave us feeling inadequate, hurt, embarrassed, and even humiliated.
And while it's natural to want to avoid these negative emotions and feelings, the truth is that running from them could make them worse in the long run.
So what's the best way to deal with rejection? Here are 10 practical steps.
1. Acknowledge your feelings
The first step is to simply acknowledge your feelings. By accepting that getting hurt sometimes is a normal part of life, you can start to work through the pain instead of letting it control you.

2. Challenge your negative thoughts
Our minds can be our own worst enemies when it comes to fear of rejection. We tend to catastrophize or exaggerate the negative outcomes of a situation.
For example, you might tell yourself, "They're going to laugh at me," or "I'm going to make a fool of myself."
Challenging these negative thoughts can help you see the situation more clearly. Ask yourself, "What is the evidence for and against this thought?" or "Is it really likely to be that bad, and does it really matter?" Once you realize that your fears are often unfounded, it will be easier to take the necessary risks.
It's also important to remember that rejection is not always personal. If you're rejected, it doesn't mean that there is something wrong with you or that it's your fault. Remember that it happens to everyone and is just a normal part of life.
3. Practice self-compassion
Practicing self-compassion can help you overcome a fear of rejection.
When you're kind to yourself and encourage yourself, you're less likely to focus on your shortcomings or mistakes and more likely to stay motivated. And when you're motivated, you're more likely to take risks and put yourself out there, which is essential for overcoming a fear of rejection.
So next time you're feeling down about rejection, be gentle with yourself. You'll get through it. And remember, if you focus on being nice to yourself and supporting yourself like you would a good friend, you'll be more likely to overcome your fear of rejection and build self-esteem and self-confidence.
4. Cultivate resilience
Resilience is key when it comes to overcoming the fear of rejection. When you're resilient, you're better able to cope with setbacks and failure.
Being resilient doesn't mean that you never experience hardship or setbacks. It just means that you have the strength to pick yourself up and keep going even when things are tough.
One way to build resilience is to focus on your accomplishments rather than dwelling on your failures. Another helpful tip is to reframe rejection as simply a part of life. Everyone experiences it, and it doesn't have to define you.
Also, remember that it's not the end of the world, and other options and paths are available. If one door closes, there's always another one that will open.
5. Face your fears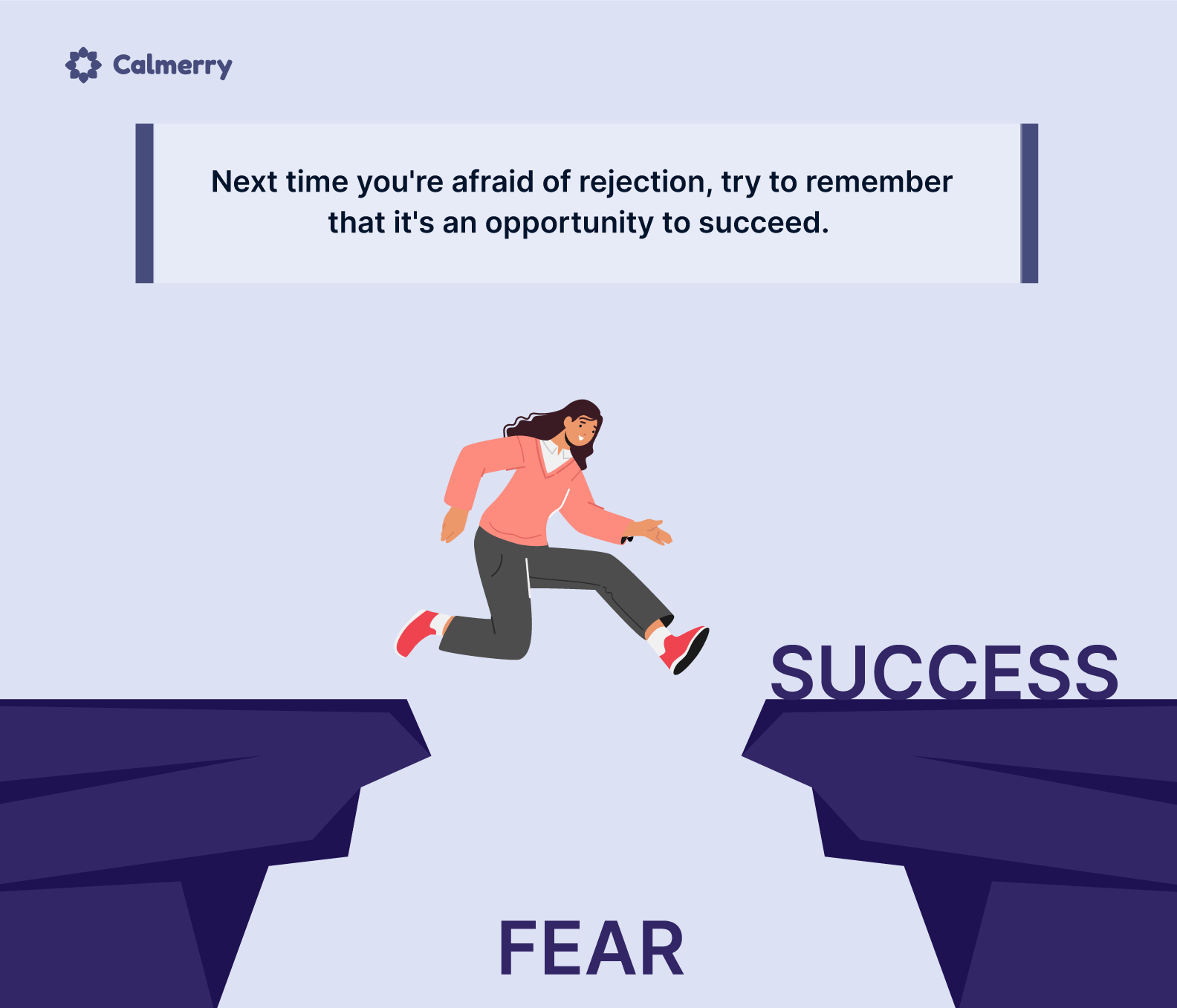 Many of us go through life avoiding rejection at all costs. We may steer clear of certain activities or situations because we're afraid of being turned down. However, facing your fear of rejection is a good way to give yourself a chance for success, and it can have some other benefits.
For one, it can help to expose and desensitize you to the experience. Think of it this way: each time you put yourself out there, it becomes a little bit easier to handle. As a result, you become more likely to take risks, which can lead to new opportunities and positive experiences.
However, it's better to practice this approach under the guidance of an experienced and trained mental health professional.
6. See it as an opportunity to learn and grow
Rejection is never easy to stomach. But it can be helpful if you see it as an opportunity to learn instead of allowing yourself to be weighed down by a sense of failure.
Of course, it's not easy to change your perspective overnight. But if you work at it, doing so can help you see rejection in a whole new light.
Rejection can motivate you to learn new skills and improve your qualifications. As a result, you'll be better positioned to get the career you're after or the raise you want.
Similarly, rejection in relationships can be a chance to learn more about yourself and what you're looking for in a partner. It can also help you avoid future disappointments by setting you on the path to finding someone who is much better suited for you.
7. Turn to trusted others for support
It's always helpful to have a support system to lean on when you're feeling anxious or afraid. Surrounding yourself with people who believe in you and will encourage you to take risks can be especially helpful in overcoming a fear of rejection.
It can also be really beneficial to share feelings with people who understand what you're going through and will support you. These could be friends, family, or even a therapist or coach.
Knowing you have people in your corner will help you feel more confident and less alone as you face your fears. A good support system also reinforces the idea that you're likable, worthy, and wanted.
8. Focus on what you have to gain
Focusing on what you stand to gain by taking a risk rather than on the potential for rejection can be helpful. Ask yourself, what do you have to gain by taking this risk? How could it improve your life?

Ultimately, focusing on what you have to gain can help you overcome a fear of rejection and attain the successful outcome you desire. And even if you don't get what you want, you'll always have the satisfaction of knowing that you gave it your best shot.
9. Take care of yourself
It's important to take care of yourself both physically and emotionally when you're facing your fears. Make sure to get enough sleep, eat a balanced diet, get outside in the fresh air often, meditate, and do some physical activities.
Also, take time for things you enjoy and help you relax.
When you look after yourself, it not only makes you feel good but also helps build self-respect and confidence. You deserve to be happy, healthy, and treated with respect – and that starts with looking after yourself.
Also, once you start treating yourself with the respect you deserve, it'll be easier to handle rejections when they come up.
10. Seek professional help
If you find that your fear of rejection is causing significant anxiety or impacting your daily life, it may be time to seek professional help.
While it's possible to overcome your fear of rejection without outside support, therapy can often be beneficial, especially if there are underlying issues, such as guilt, trauma, or body image issues that need to be addressed.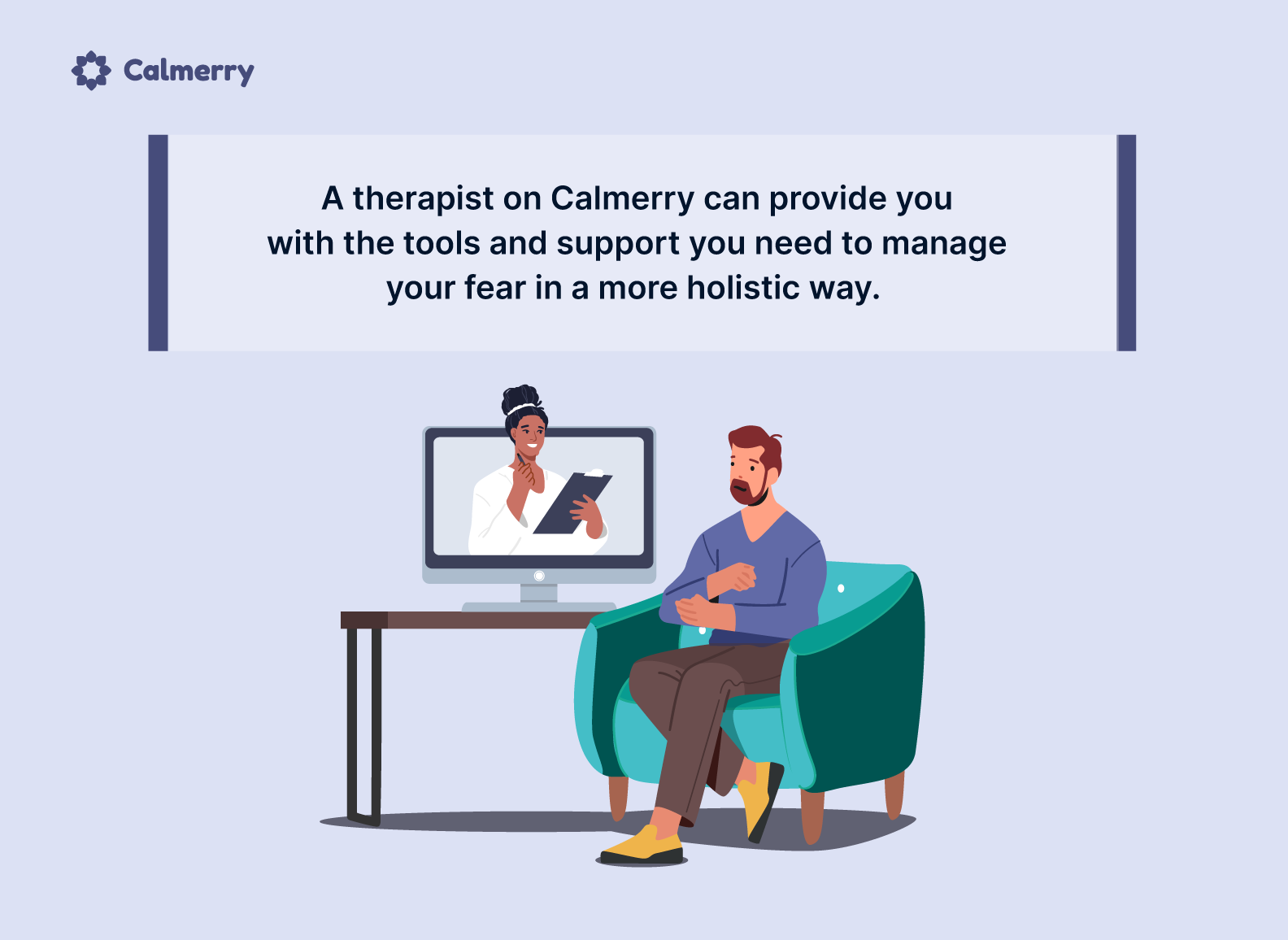 They can also help you understand the root of your fears and work with you to develop healthy coping mechanisms.
Final thoughts
Remember, you're not alone in your fear of rejection. Many people struggle with this issue. But it is possible to overcome your fear and lead a more fulfilling life.
By taking small steps, building up your confidence, and seeking professional help in-person or from an online therapist when needed, you can learn to manage your fears and live the life you want.
Rejection is a part of life, but it doesn't have to hold you back. By following these tips on how to get over a fear of rejection, you can start to see all the benefits and opportunities that come from it.
Subscribe
to our mental health digest
Let us support you on the way to better mental well-being. Get expert tips and insights on mental health delivered to your inbox monthly.
Сheck your mental well-being for free: