Published January 10, 2023 / Updated March 10, 2023
What Is Emotional Numbness? Symptoms and Possible Causes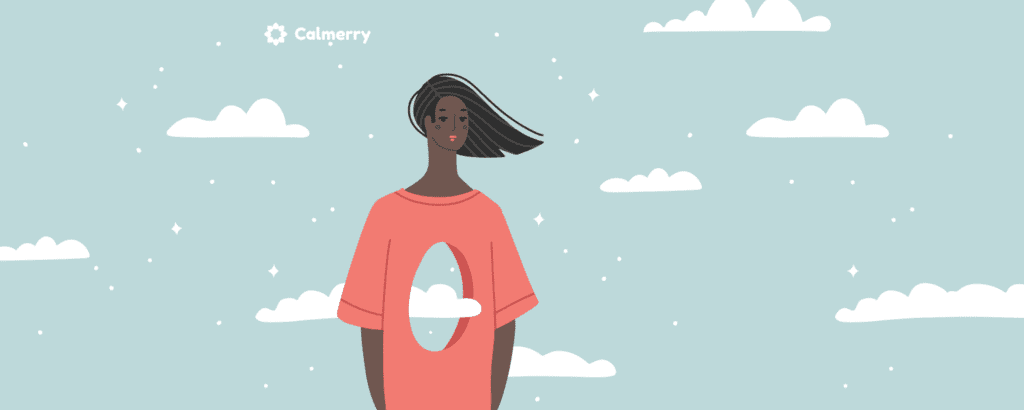 Reading Time:
7
minutes
Do you ever feel like you're just going through the motions in your life? It's natural for everyone to feel a bit disconnected from the world around them at times. However, if you feel this way more often than not, you might be experiencing what is known as emotional numbness.
Emotions can make your life difficult sometimes, but they are also the most beautiful part of it. While getting rid of sadness, anger, or fear may be amazing, the same cannot be said about positive emotions like happiness or love.
So, what is emotional numbness, and what causes it? Let's take a closer look at it and think of what can be done about it.
Emotional numbness: how does it feel?
In short, emotional numbness is a protective mechanism which means that a person is unable to experience emotions, and it can manifest itself in many ways. People experience emotions differently, so the symptoms of emotional numbness may feel differently in each specific case.
You may also feel that something's off, trying to pinpoint the problem, and this can be a difficult task. Here is a look at how emotional numbness might feel:
You may feel empty or despondent, like you have no future or that you will always feel this way, and the hopelessness is overwhelming.
You may feel like you are unfocused or ungrounded, like that feeling of zoning out that often comes just before going to sleep. Emotional numbness can be a symptom of dissociation – a feeling of being disconnected from your thoughts and body.
You may feel like the world is happening around you and you are invisible. Some people have likened it to feeling like a ghost, being an observer outside of themselves instead of present in an interaction, or as though there is an invisible barrier that stops them from engaging with those around them.
You may be unable to describe what you're feeling or feel as though you are experiencing no emotions whatsoever. You might also experience short-term memory loss.
You might find that you no longer enjoy hobbies that once brought you pleasure.
You may feel exhausted all the time, either physically or mentally, even if you are getting adequate rest.
Why do I feel emotionally numb?
In some cases, emotional numbness can be a natural reaction to unpleasant or intense experiences. For example, when people feel helpless, overwhelmed, or experience something traumatic, they may develop emotional numbness because it provides them with a protective defense, helping avoid additional or future pain. For the same reason, first responders and police officers sometimes develop compassion fatigue.
This may provide temporary relief that allows you to move on with your life, but learning to cope with difficult feelings this way can have long-lasting negative consequences.
Why? Well, if the brain blocks or shuts down negative feelings and experiences, it may also shut down the ability to experience pleasure and engage in positive interactions and social activities. In addition, all emotions provide information to help us navigate life situations. Even negative emotions are important to experience as they give us cues to areas of our life that need attention, both internally and in our external environment.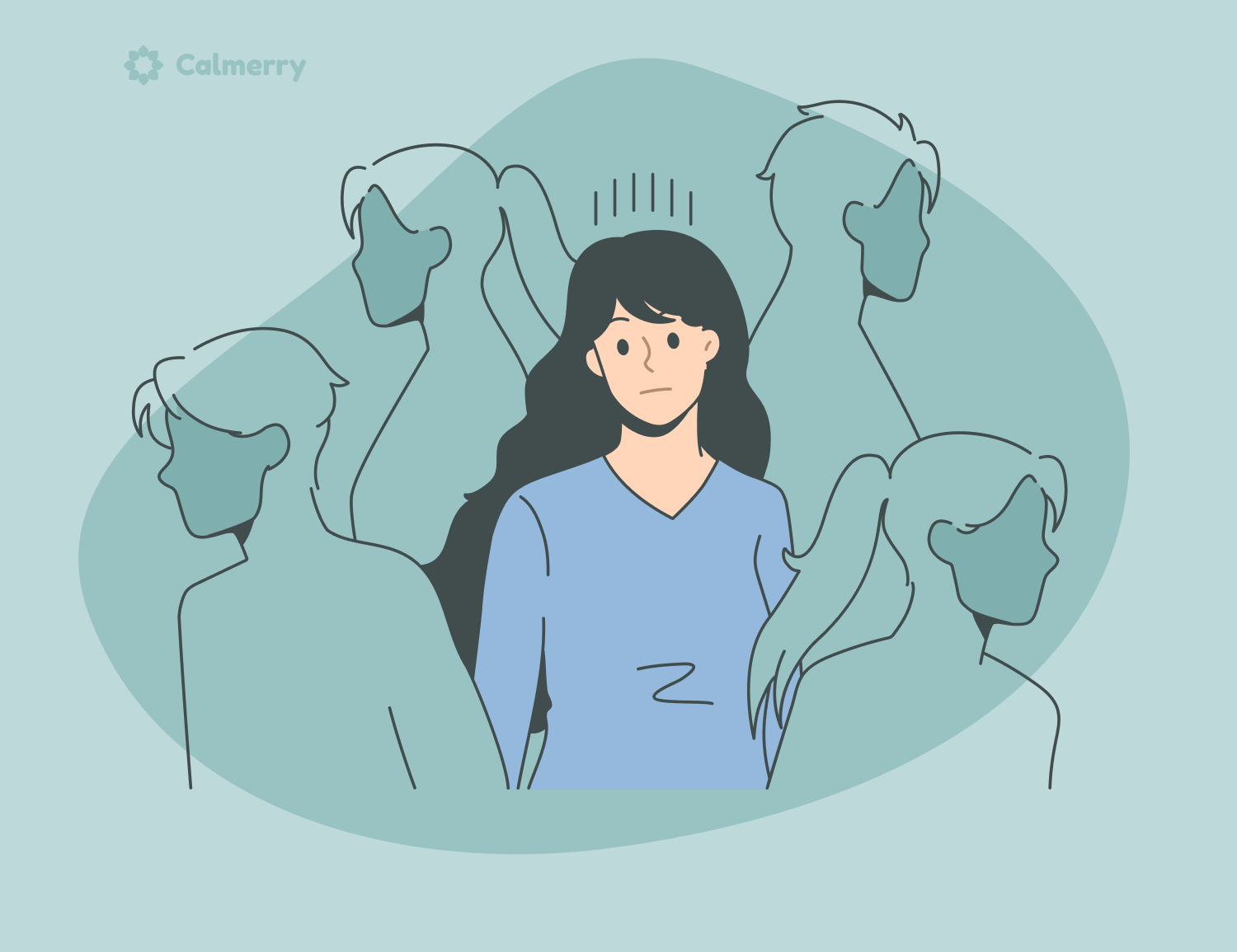 So, if emotional numbing occurs on a regular basis, it may interfere with your openness for intimacy, social interests, and problem-solving skills and hold you back from leading a healthy, happy, and fulfilling life.
Emotional numbness can also be a symptom of several mental health conditions or a side effect of medication.
Here is a closer look at some of its most common causes:
Depression: Depressive episodes sometimes present with a lower attunement to your feelings and a dulling of emotions.
Anxiety: People with various anxiety disorders can experience emotional numbness in response to high-stress levels or excessive worry.
Post-traumatic stress disorder (PTSD): Emotional numbness sometimes starts as a way of coping with trauma or abuse to protect yourself from terrifying, painful, or confusing experiences.
Grief: Severe sadness, such as the grief of losing a loved one, can cause your brain to shut down emotionally.
Medication: Some medications, particularly those for mental health disorders like anxiety and depression, can dull your emotions. If you are taking antidepressants and feel emotionally numb, be sure to mention it to your doctor, as a change of dosage or medication could be necessary.
Getting relief from emotional numbness
Emotional numbness is a complex symptom that requires a multi-pronged approach to alleviate and potentially overcome the distress.
Here is a look at how you can get some immediate relief, along with some long-term approaches that can make a big difference in how you feel over time.
Getting some immediate relief
Emotional numbness is not something that can go away overnight. It is necessary to address its underlying causes to make real progress toward regaining your emotions. Nevertheless, there are a few things you can do to get some immediate relief when you are feeling particularly disconnected.
Exercise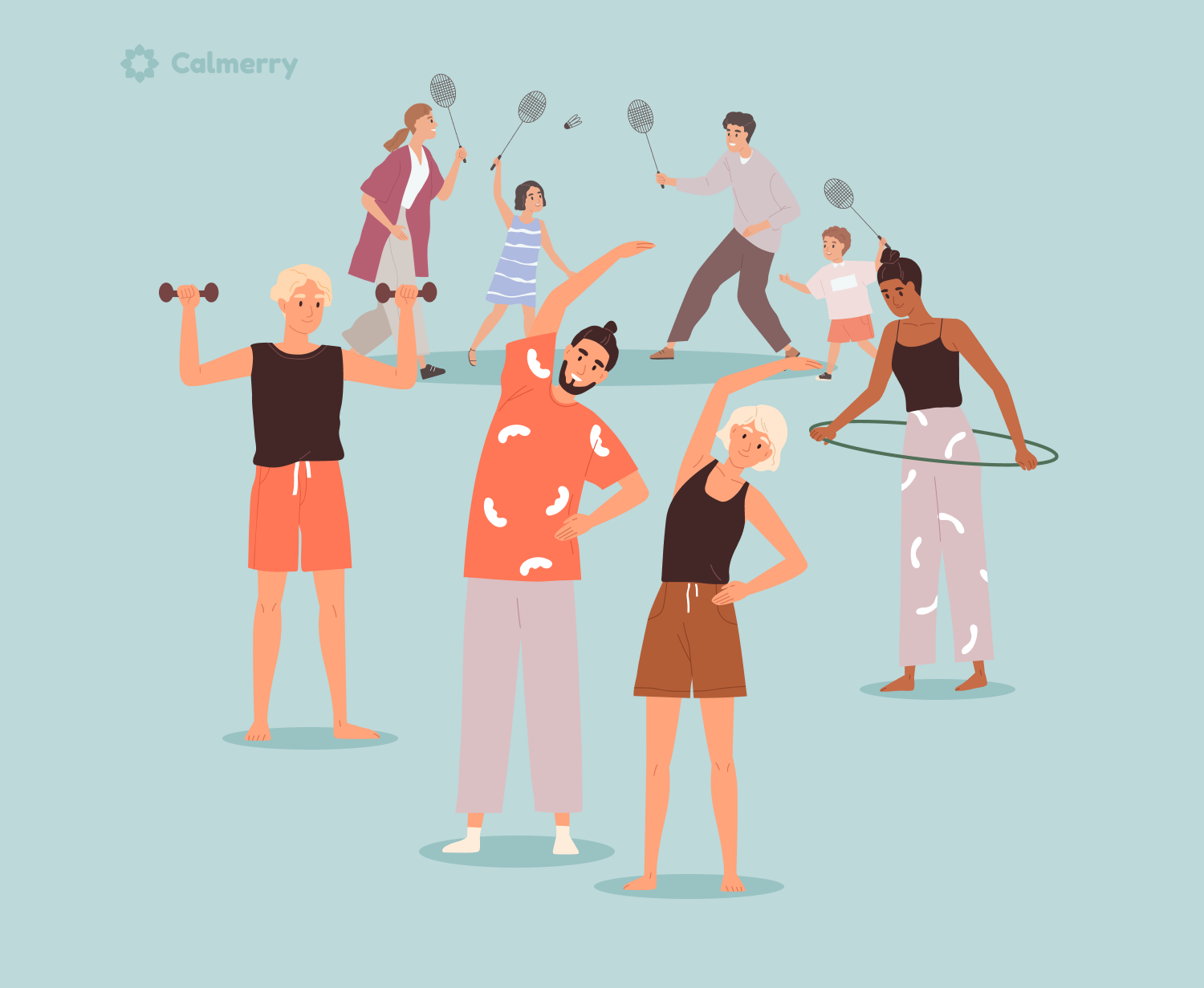 Although motivation can be hard to find when you are feeling numb, moving your body is a great way to start flooding your brain with endorphins.
Whether you're working out, going for a quick walk around your block, swimming, running, or doing some yoga, you can take the edge off of any stress, anxiety, or depression that is causing your numbness and feel better temporarily.
Get your sleep hygiene in order
Getting plenty of sleep can cause a dramatic turnaround in your emotions remarkably quickly, so try to get at least eight hours of high-quality sleep each night and see if you are feeling more present after a couple of days. Knowing how many hours of restorative sleep you need to function well is important, as this can vary from person to person. Reaching out to a specialist to request a sleep study can also help identify if there are any other underlying medical conditions contributing to inadequate sleep quality.
Reach out to your support system
Although many people experiencing emotional detachment have trouble connecting with others, try to reach out to your loved ones.
They may help you feel better and get you to connect a little. But if not, just talking to them about what you are currently experiencing can be a form of relief in itself.
Subscribe
to our mental health digest
Let us support you on the way to better mental well-being. Get expert tips and insights on mental health delivered to your inbox monthly.
Make an appointment with a therapist
Getting professional help is actually a long-term approach to addressing emotional numbness, but just taking that first step of making an appointment can help you feel better about the future.
You can ask friends or family members for recommendations, but keep in mind that you can get the most out of therapy if you look for someone who specializes in emotional numbness.
Online therapy is a great way to get access to therapists with the specific knowledge you need to get to the bottom of your feelings (or lack thereof), no matter where you happen to live. Many people find it more convenient to get therapy online from the comfort of home, and you may be able to schedule your first session very quickly.
Getting long-term relief from emotional numbness
As we mentioned earlier, true relief from emotional numbness is a longer process. But still, the result is definitely worth the patience and effort.
Here is a look at some long-term approaches that can help you recover and turn your situation around.
Try to minimize stress
Although minimizing stress is easier said than done, it can be incredibly useful to devise a plan to tackle whatever has been stressing you, as stress is a significant contributor to emotional numbness.
Make a list of the stressors in your life, and come up with some ways that you can reduce them. If there is an ongoing situation at work, it may be time to talk to someone in management. If your problems are family-related, consider addressing a problematic family member directly but politely to try to resolve them.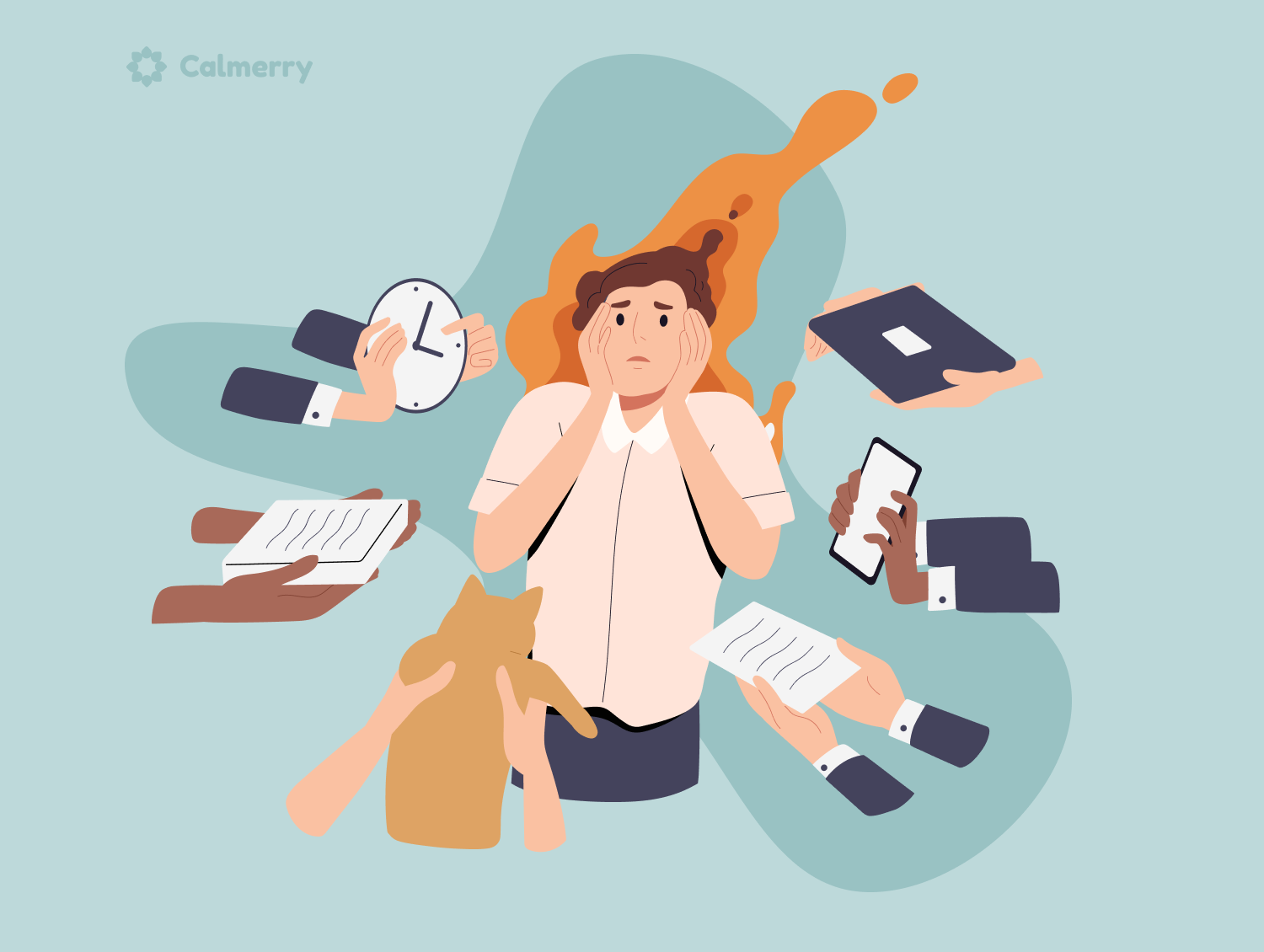 If your stress is related to scheduling, which is quite common, there may be some ways of alleviating the pressure, such as:
Asking to work from home once or twice a week;
Shifting your working hours forward or backward by an hour;
Or carpooling, so you don't have to drive to school or your children's after-school activities as often;
Staying within the scope of your role at work and/or in community roles. This means setting and enforcing boundaries where needed.
Learn to manage stress
On a similar note, you need to find ways to manage stress when you do experience it. The suggestions above for minimizing stress may be helpful, but there is no way to eliminate stress from your life entirely.
So, learning techniques to manage stress can go a long way toward keeping you feeling connected. Meditation and mindfulness are both very helpful to some people, and you might also find that yoga helps you get that all-important balance that can give you a better perspective when things aren't going well.
Get therapy
As we mentioned above, a therapist can help you overcome emotional numbness. While making an appointment is an important first step, you need to know that therapy is a process that may take some time before you fully feel your progress.
If you have been emotionally numb for many years, you are going to need help identifying and processing various emotions, and that is where therapy can be very helpful.
Therapists can also help you address any underlying causes of your detachment. Consider an online therapist to help you tap into your emotions, heal, and recover.
The bottom line
Emotional numbness is an unsettling symptom, but there are several effective ways you can address it and get back in touch with your emotions.
Reach out to the people you love, take good care of yourself, and consider therapy. With small steps and a lot of practice, you can learn to experience your emotions again and get connected to yourself!
Сheck your mental well-being for free: