Reading Time:
4
minutes
Do you find yourself avoiding talking to your partner because you're afraid anything you say will bring about another argument? Are you slowly drifting apart and nothing you do seems to fix the problem? Do you wonder what will happen if you keep going like this?
If this sounds familiar, and you're not ready to call it quits, it may be time to consider seeing a marriage counselor. While the thought of airing your dirty laundry to a complete stranger may feel nerve-wracking, it pales in comparison with a divorce.
Many couples are turning to online therapy for married couples to get to the root of their problems. When you've tried everything you can to fix your marriage, and it's not working, it may not hurt to bring in a licensed professional to help you weather the storms of your marriage and come out on the other side with an intact marriage.
An experienced therapist will help you get to the underlying cause of your issues and help you find solutions to fix your marriage. Therapy isn't just a place you go and spill out your feelings to a complete stranger. While that is part of the process, the therapist will give you tools to address issues of intimacy in your relationship. They'll try to backtrack and see where the problem started.
Furthermore, they'll try to understand each person's point of view to give you the best help you need. It may take some time to see results, but it will be worth the investment. Fortunately, there are affordable counseling options for couples.
Types of Therapy You Should Expect From a Marriage Counselor
Therapists use different counseling techniques depending on the situation a couple is going through. It's never a one-size-fits-all for couples because every couple is different, and there a plethora of things that may be causing them to drift apart. Besides, every couple is at a different point in their life and may benefit from therapy that speaks to where they are. The different types of therapy for couples include the following.
Subscribe to our mental health digest
Let us support you on the way to better mental well-being. Get expert tips and insights on mental health delivered to your inbox monthly.
Premarital Therapy Sessions
Foundation is everything in a marriage. If you begin with a shaky foundation, the chances of your relationship ending in a divorce are quite high. Premarital counseling tries to prevent this. This type of counseling is designed for couples that are intending to get married. There is no conflict when the couple goes into this type of therapy. The goal is to teach the couple healthy ways of conflict resolution and living peacefully in marriage before they take the big step.
This type of counseling mostly involves cognitive behavioral therapy, where the couples are taught different techniques that boost their emotional intelligence. You don't have to see a licensed therapist for this kind of counseling. While a licensed counselor can do it, religious leaders and life coaches also offer the service.
Family-Focused Therapy
Some of the issues in relationships go beyond the two people involved in the relationship. Each partner comes with their own family baggage that may affect how they behave in their own relationship. Consequently, it's vital to address such issues and deal with the root problem to find a fix for the couples' issues. Therefore, family-focused therapy is often an extension of marriage counseling.
Individual Counseling Sessions
In some cases, it may be difficult to address certain issues when your partner is around. Individual counseling sessions are designed to create a safe space for both of you to speak freely. This way, the therapist can understand each individual's point of view.
Art Therapy
Therapy doesn't always involve uncomfortable conversations. Sometimes, the therapist may encourage you to express your feelings through art. You don't have to be an artist. You just have to use your imagination and follow the guidelines provided. This kind of therapy is often combined with the previously mentioned types of counseling.
Acceptance and Commitment Therapy
In this type of therapy, couples are taught to take ownership of their contribution to the state of their marriage. Furthermore, they learn to communicate more effectively and address their issues with better emotional intelligence. Honest couples are better equipped to resolve conflict after therapy.
Exposure Therapy
Sometimes, the issues surrounding a relationship can lead to anxiety, stress, and instances of poor decision-making that can destroy your relationship. In exposure therapy, the counselor will reintroduce these stressors gradually and in a controlled manner to help you deal with them more effectively. It's commonly used for couples experiencing challenges with intimacy or couples dealing with mental health disorders like Post-Traumatic Stress Disorder (PTSD).
Where Can You Get Help?
When you're facing challenges in your marriage, you have several options. You can see any of the following for help.
Clinical psychologists: They use different therapy strategies to help couples but are often more useful if there's a mental health concern affecting the relationship.
Life coaches: It's an alternative for counseling that comes with many lessons but shouldn't be compared with professional counseling.
Clinical social workers: They use cognitive behavioral therapy to help couples improve communication and coping skills.
Find Pocket-Friendly Marriage Counseling
You don't have to break the bank to afford marriage counseling. There are various options you can consider to ensure you get the best help without creating a dent in your wallet. Some of the options to consider include:
Private vs Public Facilities
Public facilities tend to be cheaper compared to private practices. However, there's a lot of convenience that comes with getting help from a private facility. For instance, setting appointments is easier due to fewer caseloads, and the overall clinical experience is better.
However, this is not to say you can't get exceptional help from a public health clinic. Do your research and compare the best facilities if you can't afford a private clinic.
Online vs In-Person Counseling
Online counseling is way cheaper compared to in-person counseling. An online session costs about $30 to $50 per session. On the other hand, traditional counseling can cost anywhere from $50 to $200 per session. However, online counseling quality varies depending on what the package entails. Therefore, do some research before settling on any online service.
The Cost of Marriage Counseling
Typically, a marriage counseling session costs $50 to $250 per hour. In some clinics, the sessions may be longer, and in others, it's just for one hour. Therefore, don't assume the cost is per session. Find out how long the session will be and whether it will be adjusted every hour.
Who Needs Marriage Counseling?
Some of the common issues that may require you to see a marriage counselor include:
Miscommunication
Eating disorders
Intimacy issues
Work-life issues
Anger management
Grief
Get the Help You Need
What may seem like a small crack in your relationship may blow up into something that damages your entire relationship. Don't let it get to that. Find a marriage counselor that fits your budget and get the help you need. Save your relationship!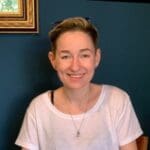 Kate Skurat
Licensed Mental Health Counselor
|
Washington, USA
Kate has a B.S. in Psychology and M.A. in Clinical Psychology from Pepperdine University and has worked in healthcare since 2017. She primarily treated depression, anxiety, eating disorders, trauma, and grief, as well as identity, relationship and adjustment issues. Her clinical experience has focused on individual and group counseling, emergency counseling and outreach.
Read more