Published April 6, 2022 / Updated March 23, 2023
Couples Therapy Approaches: What's Your Best Fit?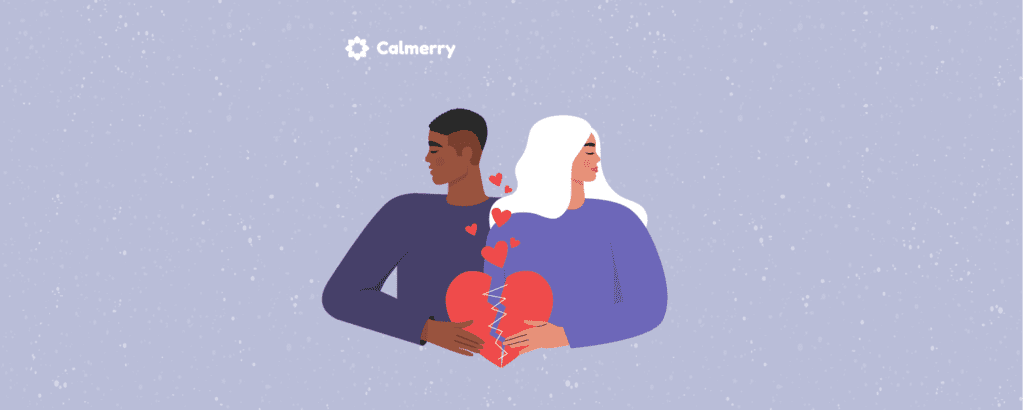 Reading Time:
8
minutes
If you've made the decision to seek couples counseling, you've probably done some research on what to expect and how the process works. In your research, you've probably come across a lot of different approaches or types of couples therapy. Some of them have names that don't even sound like they'd be related to couples therapy. You're probably wondering, "Which one is right for our needs? Does it even matter?"
If you're wondering about that, you're not alone. It's a question that comes up when you realize that, just like individual therapy, there are lots of ways to work with couples. Having different options matters – a lot.
When you have options, it's more likely you can find the fit that works best for you. Understanding the various approaches can help you to ask questions and help you find the right therapist. Let's take a closer look at some of the most common approaches to couples counseling that a therapist might use to help you and your partner.
Therapy is not one-size-fits-all
If this is your first time coming to couples therapy, you might think that the experience is the same for every couple. The fact is, when it comes to couples counseling, just like individual counseling, there are many different approaches, techniques, and tools that a therapist might use. Even if you've been to couples therapy before, this experience may be completely different.
Your therapy will be unique to your needs as a couple. Therapists are trained to use lots of techniques and strategies, but how they are used that are tailored to each couple's needs. Not everyone's work will be the same, nor should it be. You and your partner have a unique relationship dynamic and have your own unique strengths and needs.
Approaches to couples therapy
There are a lot of approaches to couples therapy. How your therapist works with you will be shaped in part by their training and approach to couples therapy. The most important thing that you can do is to choose a therapist who is trained in couples counseling and choose someone you both feel comfortable with. After all, the three of you will be spending a lot of time together exploring deep and personal issues.
Let's take a closer look at some of the most popular types of couples therapy.
Therapists who specialize in couples therapy have received specialized training in dealing with issues related to couples relationships. There are a number of approaches, each with its own philosophy and techniques.
The Gottman Method
The Gottman Method is an approach to couples therapy based on the research of Drs. John Gottman and Julie Schwartz Gottman, founders of the Gottman Institute. The Gottman method is based on the Sound Relationship House Theory. This theory holds that the foundation of all romantic relationships lies in each partner understanding the other's world.
When you are able to understand each other and see where the other person is coming from, you can build emotional intimacy, manage conflicts when they arise, and create a shared meaning in your relationship. Couples who understand each other and treat each other with kindness and compassion are better able to work together and support each other in healthy ways.
The Gottman Method process includes an in-depth assessment of your relationship that will shape the interventions your therapist may choose. These interventions are designed to help strengthen your relationship in the key areas of friendship/connection, managing conflicts, and creating shared meaning in your relationship.

Who can benefit from this approach? The Gottman Method is a very popular approach to couples therapy and supports couples from across the economic, racial, sexual orientation, and cultural spectrum. Some of the many relationship issues that may be addressed can include:
Solution Focused Therapy
Solution Focused Therapy (SFT) is just like the name implies. SFT is a short-term, evidence-based approach to therapy that focuses on the client's goals (in this case the couple's goals) and not simply on the problems that bring them to therapy. The process of SFT helps people identify their own strengths and resources and find ways to apply those resources to the problem at hand.
The goal of therapy is essential to identify the points of conflict and seek solutions based on what's working in other areas. While the past is important, the focus is more on the present situation and helping the couple learn how to focus on strengths and communicate in ways that encourage cooperation and conflict resolution.
While Solution Focused Therapy can be used with a wide range of clients and issues, it works especially well for couples who are seeking help with a specific issue. This approach helps the couple reach a solution to the pressing issue and gain a sense of control.
Emotionally Focused Therapy
Emotionally Focused Therapy (EFCT) is an evidence-based, short-term (8-20 sessions) structured approach to couples counseling grounded in the science of attachment and bonding. Our emotional attachments are powerful constructs that our brain interprets as "safety". EFCT focuses on the couples relationship and issues that can interfere with healthy bonding and attachment.
The therapist helps the couple explore patterns of behavior that are creating distress and distance. This process allows the couple to identify fears and insecurities that may be hindering their connection.
In therapy, couples learn how to share their emotions and how to be compassionate and emotionally engaged with each other. The goal is to bring conflict down while strengthening their emotional bond and sense of trust.
EFCT has been shown to be effective with couples, families, and individuals. Some of the many issues that can be addressed in couples therapy include:
Narrative Therapy
Narrative Therapy is a collaborative approach to therapy that is rooted in the idea that life is full of possibilities and that each person is the "expert" in their own life. Narrative therapy invites each partner to "tell their story." Having someone describe their relationship issues in narrative form serves to separate the person from the problem.
By creating this separation, each person is able to get some emotional distance from what are sometimes very heated or sensitive issues. As clarity improves, the therapist helps the couple "rewrite" their story, finding their strengths and values, and skills that they can rely on.
Narrative therapy is especially helpful for couples who may find themselves blaming themselves for the failing relationship.
Internal Family Systems
Internal Family Systems (IFS) is an evidence-based approach to therapy that focuses on the various parts of your mental system, your "Self". You may sometimes see these "parts" referred to as "sub-personalities" and fall into one of three main types:
We all have our own history of painful feelings and experiences and ways of coping with them. When couples come together, they each bring their respective experiences and internal systems, and sometimes, there is conflict and collision resulting in marital discord.

Founder of IFS, Richard Schwartz, Ph.D., believed that when a person's parts of self feel safe and are allowed to relax, confidence, openness, and compassion can emerge. IFS helps couples learn to understand each other's internal systems and approach each other with compassion and respect. Behavior is viewed as the managers and firefighters trying to do their job as opposed to someone being "bad" or "flawed."
You'll learn to recognize and understand the exiles while learning ways to understand and support each other in healing. IFS has been found to be effective for individuals, couples, and families dealing with a variety of issues.
Cognitive Behavioral Therapy for couples
Cognitive Behavioral Therapy (CBT) is a therapeutic approach that you've probably heard of before. It is an evidence-based form of therapy that has been widely researched and used in various forms of psychotherapy and with individuals, couples, and families. It is also the foundation for several other approaches.
CBT is widely used by therapists because of its effectiveness and ease of implementation for so many issues. In fact, CBT for couples (sometimes referred to as CBCT) has been shown to be as effective for couples as for individuals.
CBT is based on the assumption that our thoughts and feelings and behaviors are all connected. If you can change how you think or feel about something, you can change how you respond (behavior). In CBT for couples, the goal is to improve communication and enhance intimacy by increasing positive relationship behaviors while challenging harmful assumptions and negative thought patterns that can keep a couple stuck in unhealthy patterns. Part of this approach often involves homework that the couple does on their own between sessions. This approach is great for couples who are action-oriented and motivated to make healthy changes.
Acceptance and Commitment Therapy for couples
Acceptance and Commitment Therapy (ACT) is a mindfulness-based form of CBT built on the belief that ineffective verbal strategies (the things we tell ourselves) to control our thoughts and feelings lead to problematic behaviors. The goal of ACT is to develop psychological flexibility, which includes the ability to accept your emotions while remaining fully present and using values to guide your actions in ways that are healthy and productive.
For couples in therapy, ACT has been shown to be very effective. Using ACT, couples are able to acknowledge and validate their own emotions as well as those of their partner without shame or guilt. You each learn to recognize that inner voice that creates judgments and begin to make decisions based on values instead of those rigid patterns of thinking.

As you and your partner learn to understand how you each think about things, you can commit to setting goals and making positive changes that more closely align with your personal and couples goals.
Imago Relationship Therapy
Imago Relationship Therapy (IMAGO) is an approach to couples counseling based on the idea that we carry unconscious mental composite images (imago) that affect how we interact with others. These imago consist of the characteristics and behaviors of our early childhood caregivers, including parents and other significant people who cared for us.
As we enter adulthood, these imago draw us to choose certain partners and to behave in ways that are meant to heal unresolved emotional wounds. Instead of healing, this dynamic actually creates more relationship problems.
In therapy using Imago Relationship Therapy, couples usually sit facing each other while engaging in structured exercises guided by the therapist. These exercises are designed to help you uncover unresolved emotional wounds and how they might connect to your current situation.
Subscribe
to our mental health digest
Let us support you on the way to better mental well-being. Get expert tips and insights on mental health delivered to your inbox monthly.
Working together, you can gain insight into each other's feelings and early childhood wounds. As you progress, you can heal, improve emotional intimacy, and move your relationship to a healthier place.
Imago is great for couples seeking to improve their emotional intimacy and those who are seeking to improve their communication and connection.
Conclusion
So, what is the most effective form of couples therapy? It's the one that fits your needs as a couple and the one you'll both engage in.
If you and your partner are struggling or just wondering if couples therapy can help your relationship thrive, reach out to an experienced couples therapist. Getting help is easier than ever before. Online couples therapy is convenient, accessible, and effective. Help is there when you're ready.
Try Calmerry therapy
Сheck your mental well-being for free: