How to Be Kind to Yourself on Valentine's Day When You're Single or in Long-Distance Relationships
Valentine's Day is associated with love, romance, and enjoyment, and it's a happy occasion for many. Yet it can be stressful for people who are single or in long-distance relationships. Displays of roses, teddy bears, and couple getaways are all aggressive reminders of how much you will miss out on.
Still, it's just one of the days of the year. While there's tons of pressure put on us by society to have the perfect Valentine's Day long distance, you have the power to control the way you celebrate this holiday.
And it's important to spend Valentines Day long distance just like the other days of the year – taking care of yourself and your mental health.
Valentines Day Long Distance: What to Do?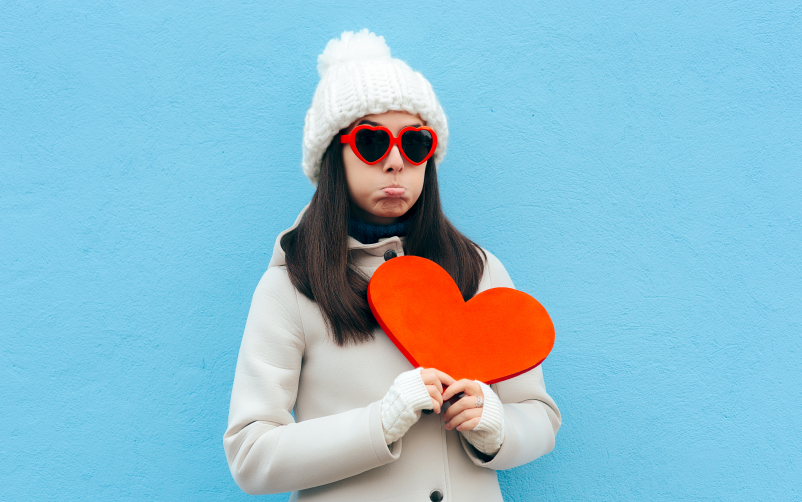 Being single on Valentine's Day is not the end of the world. If you don't have someone you love with whom you can share Valentine's Day, it doesn't mean you can't enjoy the holiday. Just focus on being good to yourself.
Give yourself the proper pampering and attention you really deserve. Being single means you have the luxury of putting your needs first.
"The most important relationship you'll ever have is with yourself. Get that right, and everything else comes into balance."
Be Your Valentine
Celebrate YOU! Celebrate Valentine's Day exactly as you want to. Do something that makes you really happy. Is there a restaurant you have been dreaming of going to? This might be the perfect time to call and make a reservation.
Pamper yourself with a spa day at home. Take a relaxing bubble bath with nice candles and relaxing music. Read a good book – whether it's a thriller or a romance novel, you'll hardly notice the time flying by. Bake something delicious. Take a long walk or go for a run to give yourself mood-boosting endorphins.
Taking care of yourself significantly improves your self-esteem. It does not have to be much – just ordering take out and binge-watching movies is enough. Reminding yourself that you matter and that your love is enough is a great way of spending Valentine's Day.
Do Not Compare Yourself to Others
Theodore Roosevelt was on to something when he said that comparison is the thief of joy. Constantly admiring others' lives and wishing you were in their shoes will make you miserable. On Valentine's Day, you are more likely to do this. It is normal to wish for things you love – even if one of those things is being in a relationship.
However, dwelling on such thoughts will not do you any good. In the age of social media, you should always know that things are never as they seem. Just because #couplegoals is all over your Instagram feed does not mean all your friends are blissfully coupled up.
All relationships have challenges, and it is better to be alone than to be in a toxic one.
Write Thank-You Notes
What should you do instead of spending Valentine's Day scrolling wistfully on Instagram? Focus on the things that you are grateful for. Being grateful can have a powerful impact on our psychological well-being and physical health.
Appreciate everything you have in your life at the moment. Be grateful for friends and family who love you and co-workers – Valentine's is not only about romantic relationships. Take a few greeting cards and write thank you notes to express your gratitude to them in a meaningful way.
Just got out of a relationship? Appreciate the good times you had and the lessons you learned. Currently, taking a break from dating to get some perspective on what you want? Appreciate the fact that you are holding back to improve yourself and get into a better relationship in the future.
Being grateful fosters a positive mindset and keeps you from wallowing in self-pity on Valentine's Day.
Unplug from Social Media
Social media can make even independent and confident people compare themselves to others, and it can take a toll on your mental health, especially when you feel left out. If seeing friends out with their significant others is too much for you, log out.
You will certainly survive a day or two without social media. If anything, you might get more time to do something you have always wanted to. Use the social media break to learn a new craft, go outdoors, try journaling, or practice meditation.
Write Yourself a Love Letter
You know all those sweet things you would want to hear from someone you love? How about you say them to yourself? Pen an earnest love letter to yourself on Valentine's Day. It will be a great opportunity to focus on your strengths and compliment yourself.
Show the People in Your Life Some Love
Who said that Valentine's Day is only about romance and is exclusively for couples? A romantic partner is just one type of love. Valentine's Day is a holiday to celebrate love in all its forms – to your friends, family, and most importantly yourself.
Planning something exciting with friends and family is a good way to spend Valentine's if you are single. Being around people you care for will help you cope with the feeling of loneliness.
How to Celebrate Valentine's Day in a Long-Distance Relationship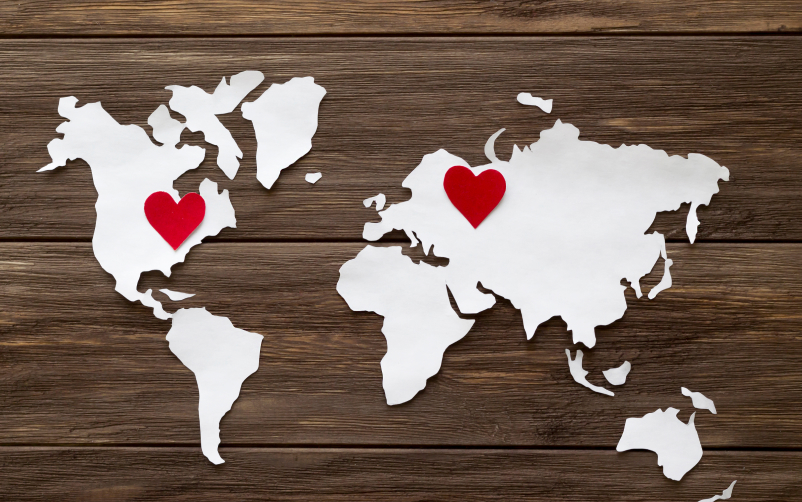 Valentines day long distance is not easy. And it can be even harder on Valentine's Day, especially emotionally, because of the constant reminders that you are alone. It is okay to miss your partner more than usual on such a big day.
Due to a global pandemic, a lot of people who are in LDR won't be able to travel to see their partners. But if you are looking for special ways to spend Valentine's Day when you are in a long-distance relationship, it's not actually so bad. You can still make this holiday meaningful during the COVID-19 pandemic.
Send a Love Letter
Take a pen and paper and tell your partner about your love. This might sound like the plot of a Victorian-era movie, but it can also be a special Valentine's Day plan.
Usually, you use texts, FaceTime, and phone calls to talk to your partner. Writing and mailing a handwritten letter will make them feel special. It's one of the most romantic things you can do.
Send a Personalized Care Package
You can't be physically next to your partner on this special day, but you can send them a tailor-made care package to show your love. Think about something more personal that only your partner can appreciate.
Buying all the little things they love and sending them over will be a great way of reminding them that you care even when you are not around.
Schedule a Special Video Date
Thanks to technology, you do not have to travel to go on a date on Valentine's Day. Despite the distance, you can spend face-to-face quality time with your partner who is many miles away. Start a Zoom call, order the same meal, and eat together. Make it more special with candles, roses, and anything else you want.
Reschedule Valentine's Day
Valentine's Day is simply a celebration of love. It should be on the 14th of February, but that does not mean you cannot celebrate your love on any other day when you can see each other in person. Make plans for the future.
Spend Valentine's Day deciding on something special to do together when you meet. It will feel just as good if you do it at a later date. You can also make plans for next year's Valentine's Day.
Seek Support if Necessary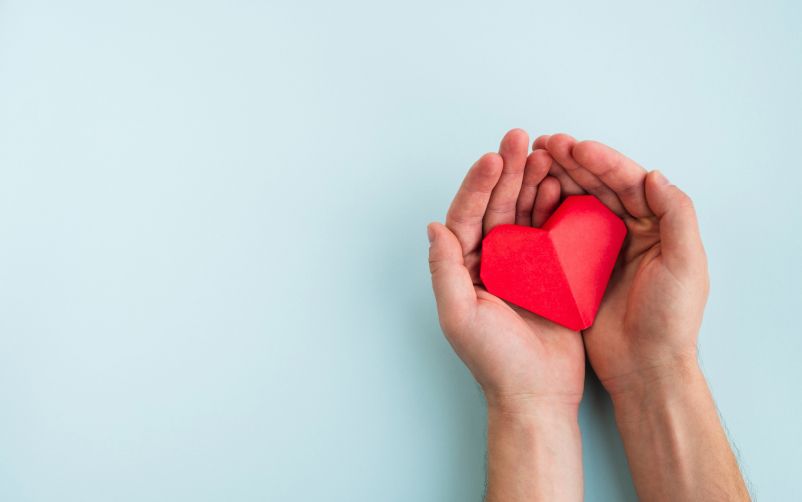 Valentine's Day can be a hard time if you are single or if you are in long-distance relationships and are apart from your partner on February 14. It's okay to feel lonely, but you should not focus on the negative feelings.
Instead, spend the day taking care of yourself, practicing self-acceptance, and working on your self-esteem. Do something special, or make plans with friends and family so that you don't spend time alone. If you are in a long-distance relationship, feel connected to your partner by sending a letter or having a virtual date.
No matter how you decide to spend your Valentine's Day, self-care and a positive mindset are crucial. If you are struggling with the idea of being alone or feeling down, it's important to get support. Talk about the things that worry you with someone you trust – a friend or a family member, or consider therapy.