Published December 29, 2022 / Updated April 28, 2023
Workplace Mental Health: 5 Ways to Support Employee Wellness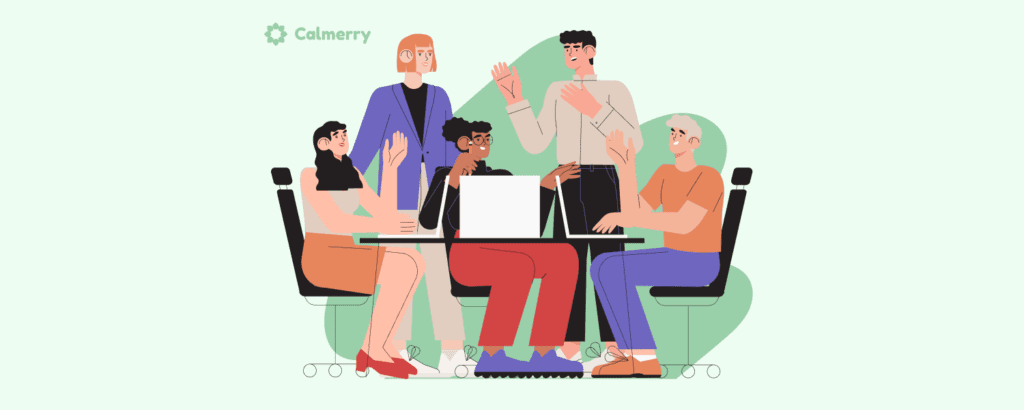 Reading Time:
7
minutes
For many people, their job is more than just a source of income. We spend many hours at work every day, so it's an important part of everyone's life. Work can add meaning to our lives and serve as a source of self-fulfillment.
Unfortunately, the important role of your professional life also has its negative side. Problems at work can be extremely demoralizing, draining your energy and impacting your self-esteem, and may contribute to the development of many mental health problems.
Workplace mental health statistics look pretty grim, with 71% of U.S. employees feeling stressed out during the workday and 2 in 5 Americans considering changing their jobs because of the stress and other work-related problems, including massive workload and lack of paid time off.
So, what are the most common challenges associated with mental health in the workplace? What makes the subject of mental health important from employers' perspective, and how can they improve their employee's wellness?
Workplace mental health issues: Risk factors
Stress is probably the main factor that influences employees' mental health. The reason is that prolonged, chronic stress can lead to the development of many mental health problems, including burnout, anxiety, and depression.
However, stress isn't the only factor that negatively impacts employees' wellness. Here are some of the other things that may affect people's emotional and physical health.
Performance pressure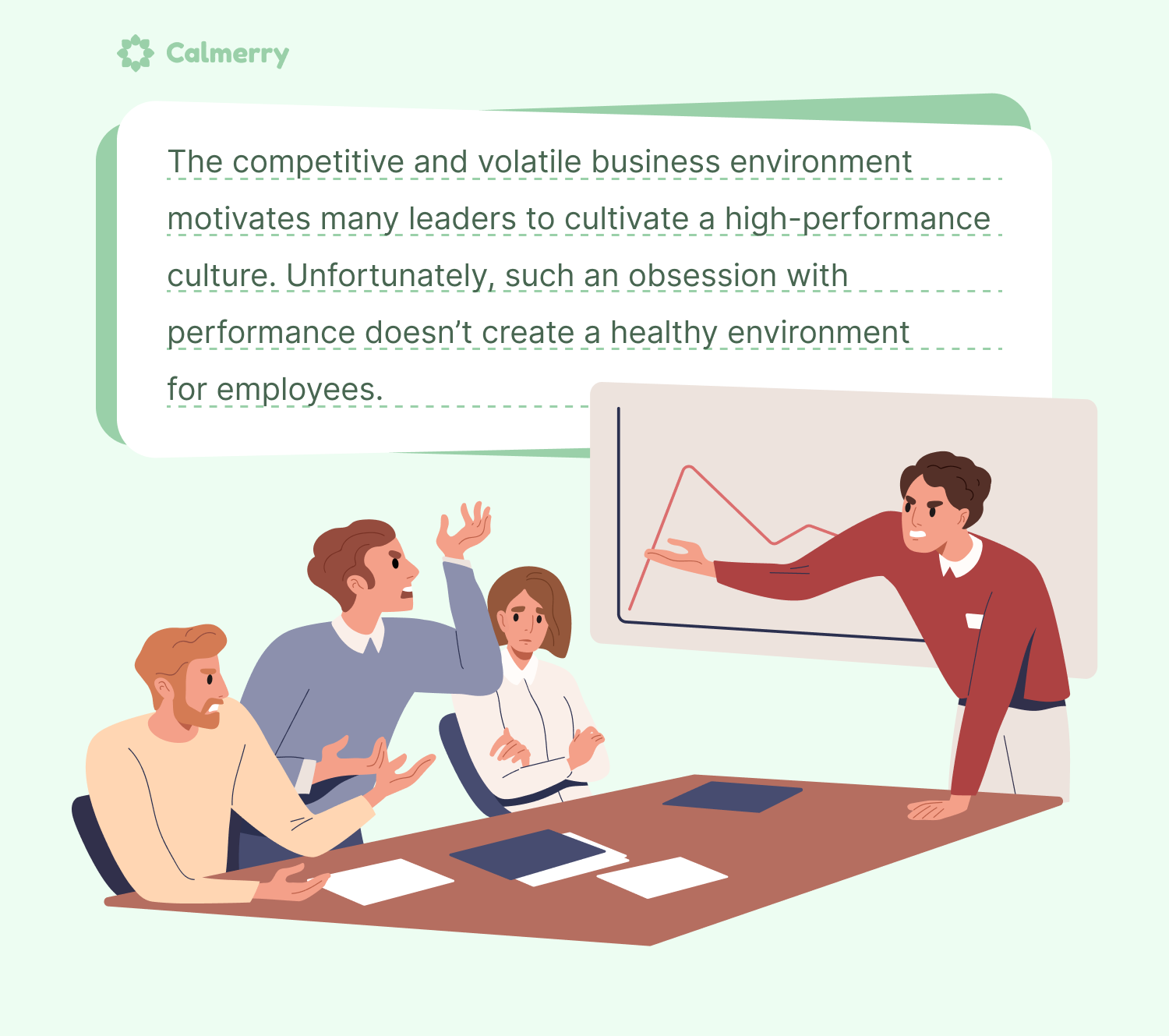 The competitive and volatile business environment motivates many leaders to cultivate a high-performance culture. Unfortunately, such an obsession with performance doesn't create a healthy environment for employees.
When employees are expected to demonstrate peak performance all the time, they have to work under a lot of pressure. Additional work hours, increased workload, and stress ultimately result in emotional exhaustion.
Lack of support
A healthy environment in the workplace, to a large extent, depends on managers. Managers should consider employees' concerns and do their best to help them overcome any work-related obstacles rather than expect the employees to figure out everything alone.
Poor health policies
Health and safety policies have a direct impact on employees' wellness. It's important to receive regular feedback from employees on the working conditions to adapt the company's policies to the employees' needs.
An unsanitary, poorly ventilated, or overcrowded workplace may decrease employees' motivation and performance and have a devastating effect on their mental health.
Poor communication
Effective communication is the cornerstone of good management and a healthy workplace environment. Lack of communication can not only worsen relationships between employees and managers but also negatively affects employees' mental health, making them feel unrecognized and disposable.
"One of the most common work-related topics that I see in my practice is the issue of not being heard or respected in the workplace. I often hear struggles of supervisors and bosses not hearing employees' opinions out, not respecting their expertise, or not creating a safe space to share ideas," explains Kim Trauth, MSW, LCSW.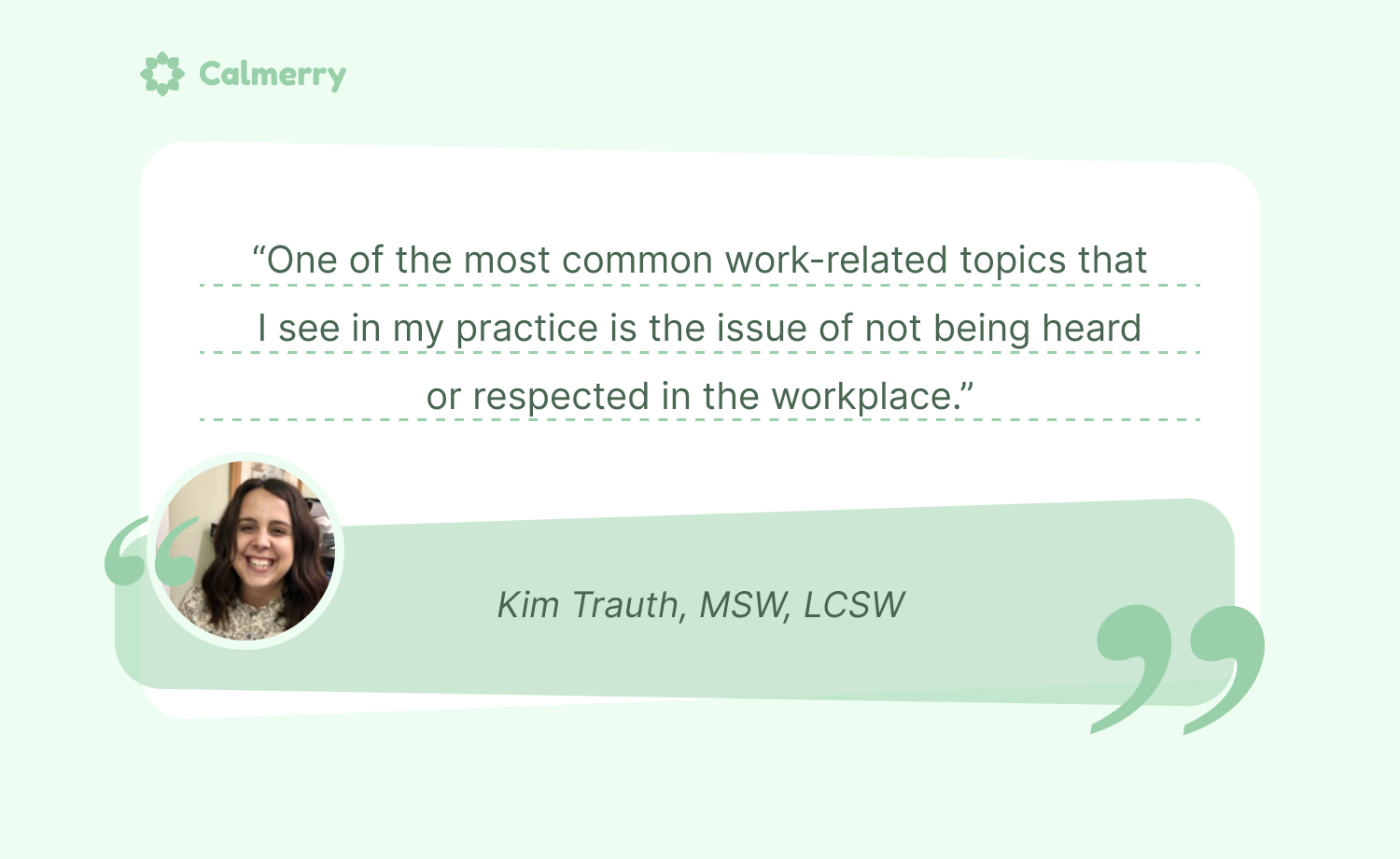 "Oftentimes, learning about assertive communication can combat this issue. Assertive communication is the practice of actively and respectfully communicating your needs and opinion, yet not being passive or argumentative. Speaking in an assertive manner is done by calmly and confidently stating your wants and needs," says Kim.
Organizations can help employees learn assertive communication through training, such as role-play exercises. At the same time, it's important to train managers, as well, because communication is a two-way street.
Why is employee wellness so important?
By ignoring employees' mental health needs, companies lose as much as $225 billion annually. While about 20% of these losses are due to absenteeism and poor work performance, 80% of the losses are attributed to presenteeism – a term that refers to working while sick.
Here are some of the common effects of poor employee mental health.
Poor decision-making and errors
Any tasks that have to do with decision-making require you to stay focused, be able to analyze different options, and compare pros and cons. Employees with depression or anxiety may have trouble concentrating and get distracted easily.
An inability to focus can result in errors. Mental health problems may also have a significant negative effect on people's creativity, time management, and overall control of their work environment.
Increased turnover and low morale
When employees feel valued, supported, and happy, they are also more satisfied with their jobs. As a result, they put more effort into work and are less likely to quit. Poor communication and a lack of support and growth opportunities cause the opposite effect.
Poor relationships with coworkers and managers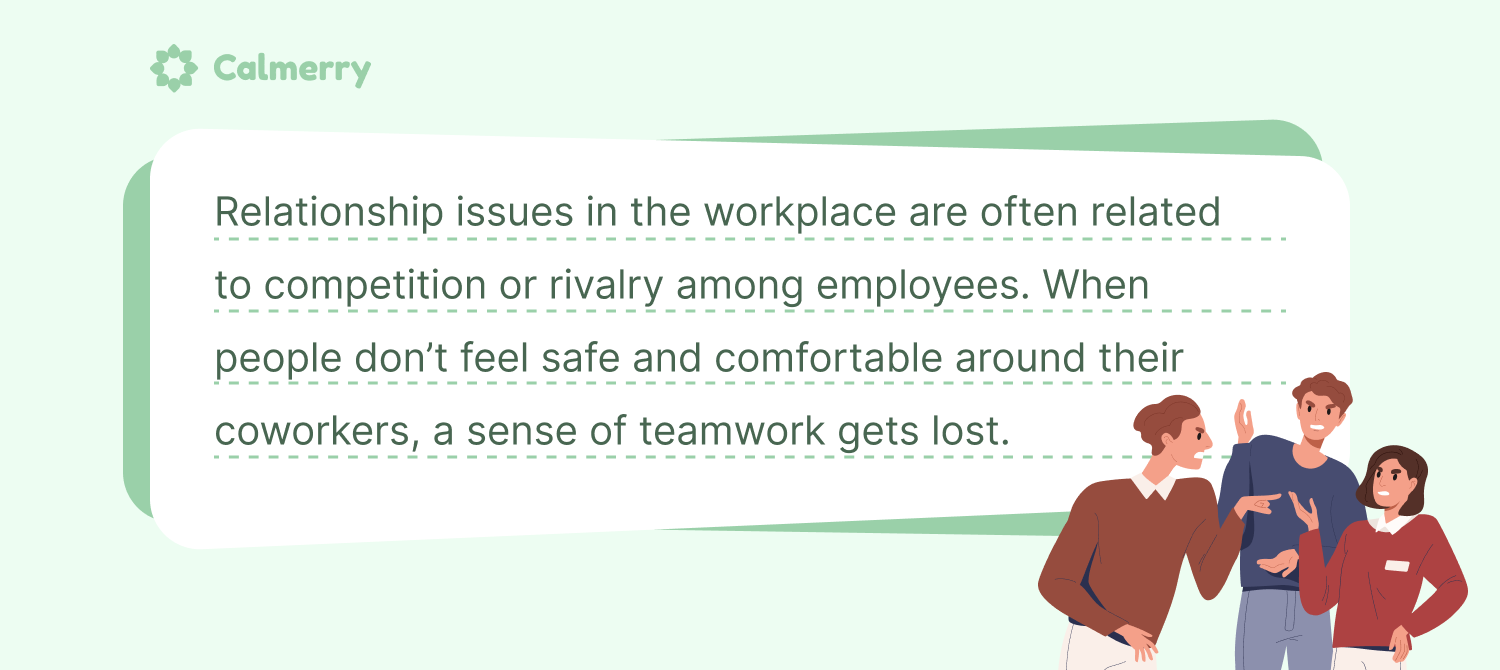 Relationship issues in the workplace are often related to competition or rivalry among employees. When people don't feel safe and comfortable around their coworkers, a sense of teamwork gets lost.
Besides, companies with rigid hierarchical structures are often prone to micromanagement. As a result, employees may feel vulnerable and deal with unrealistic expectations. They are more likely to experience stress and anxiety, and they often end up hating their jobs.
Decreased revenue
Any company's revenue depends on the combined efforts of many employees. When employees feel invalidated, and relationships within teams are tense, they're unable to gear enough energy toward productivity and creative problem-solving.
As a result, the company is unable to achieve truly effective product development, and the tension within the organization may impact all of the processes with no exception.
And don't forget that customers can sense that tension, too.
Poor brand reputation
As more and more people become conscious consumers, businesses can no longer afford to ignore their employees' needs from a reputational standpoint. Low employee morale will inevitably find its way out to the general public, damaging the brand's reputation.
How to improve mental health in the workplace
As you can see, workplace mental health issues have a direct impact on a company's overall success. Low morale and productivity have never helped businesses grow, but you can address these problems and change the situation.
Here are some tips that might help you.
1. Normalize mental health discussions
What many people don't understand about mental health is that the subject of mental disorders is widely stigmatized. Many people prefer not to discuss their mental health issues with others, especially at work.
Even those who would like to discuss their problems with the boss or manager often don't know how to do it. So, it's important to increase mental health awareness and nurture a culture of acceptance, where everyone feels safe discussing mental health subjects.
Normalizing that everyone may face such struggles, and there's nothing wrong with talking about them, is the right direction.
When employees feel accepted, they are more likely to get the necessary help.
Subscribe
to our mental health digest
Let us support you on the way to better mental well-being. Get expert tips and insights on mental health delivered to your inbox monthly.
The easiest way to de-stigmatize mental health at work is to provide the necessary training for managers. Research data shows that leaders with at least three hours of mental health awareness training become more motivated to promote mental wellness.
2. Listen to the employees' feedback
Employees are more likely to feel valued when they're involved in the decision-making process. Studies show that employees are more likely to remain in their jobs when they have an impact on company decisions. So, it's important to not only collect feedback but also use it.
Gathering feedback is easy. You can use suggestion boxes or anonymous surveys – the main thing is to be transparent about the results and the way the feedback from employees is used in practice.
3. Invest in flexibility
After the COVID-19 pandemic forced businesses to introduce remote work, it became obvious that such an approach, along with flexible work hours, can be beneficial for people who struggle to balance their careers and mental health.
According to studies, employees who enjoy a sense of autonomy are more motivated and productive. Companies that invest in flexibility and create a remote-friendly work environment are also perceived as more psychologically safe.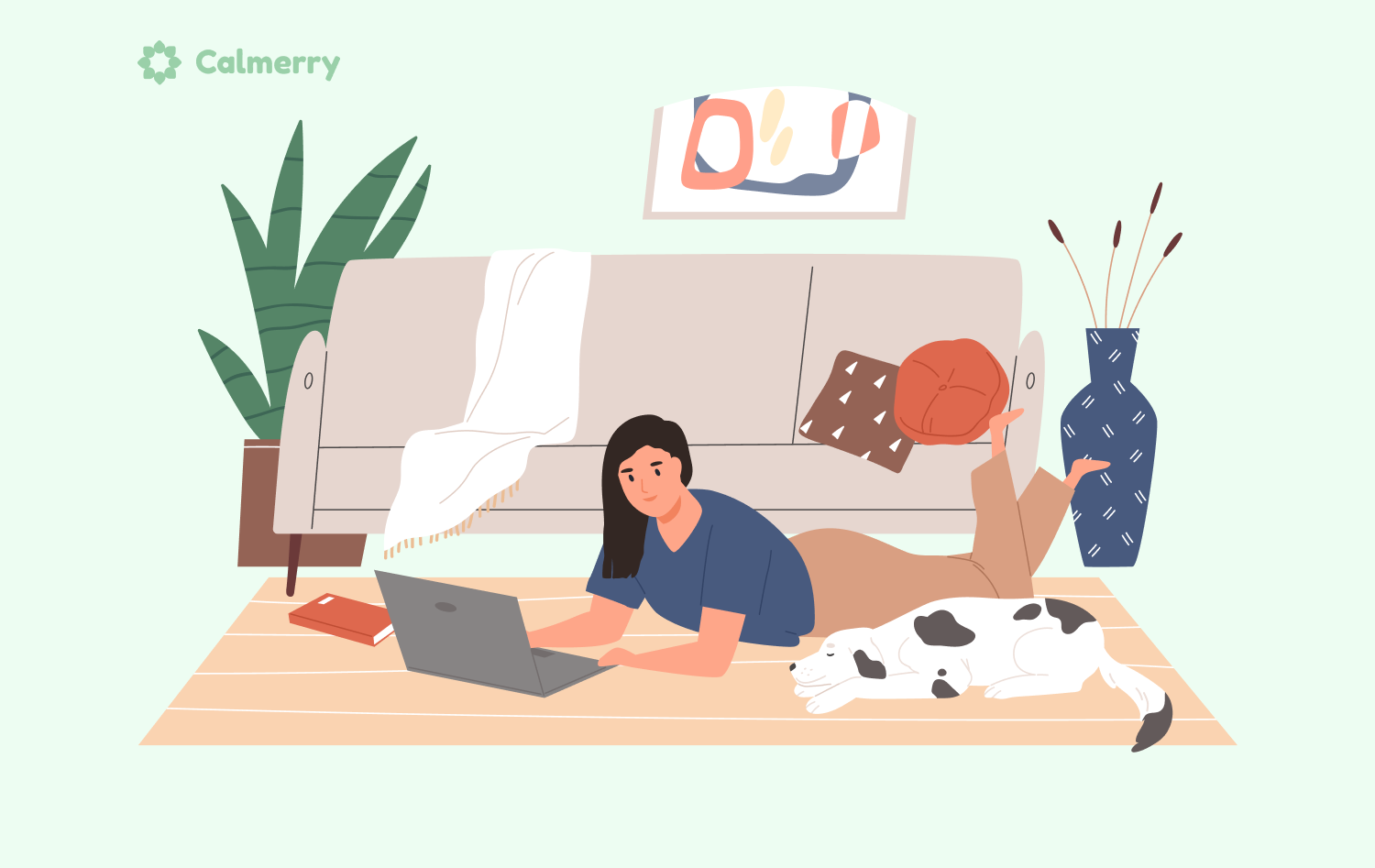 4. Ensure diversity, inclusion, and equity
Building a safe and healthy workplace environment is impossible without making it inclusive and diverse. Racism, gender discrimination, and homophobia are very common problems. So, companies must have effective anti-discriminatory policies in place.
You may want to conduct an audit of your company's policies to identify the areas that need improvement and collect employees' feedback to better understand how to support LGBTQ+ employees, people with disabilities, and people of color.
Diversity is beneficial not only for the employees' mental health but also for the organization in general. According to statistics, diverse companies show better performance, and companies with diverse management show an increase in productivity, equivalent to $730 to $1,590 per employee annually.
5. Invest in employees' mental health care
If your company's insurance doesn't cover mental health care, you should address this issue because the Mental Health Parity and Addiction Equity Act requires you to do so.
However, even if your insurance meets the requirements, you may want to make sure that mental health help is accessible and flexible.
Traditional therapy requires clients to be physically present in a therapist's office. Given that many workplace mental health issues have to do with poor work-life balance, people with busy schedules may have difficulty finding enough time to commute.
Online therapy platforms like Calmerry offer a more flexible solution. Calmerry for businesses can provide employees with easy access to licensed therapists from all over the U.S.
People can schedule video sessions and talk to therapists from virtually anywhere and exchange text or voice messages.
Besides, Calmerry offers access to various self-care tools and an extensive self-help library. So, clients can learn how to deal with anxiety, prevent burnout, and cope with symptoms of various mental health problems.
Numerous studies show that online therapy is as effective as traditional in-person sessions. At the same time, online therapy is more accessible and flexible, so even people with extremely tight work schedules can get the necessary help.
Final thoughts
Workplace mental health is important for both employees and employers. Healthy and happy employees are more productive, creative, and loyal. As a result, companies with a healthy workplace environment and appropriate policies can increase their revenue and minimize turnover.
Mental health care has never been so accessible. Online therapy erases the barriers between clients and therapists, being a perfect option for busy people who want to maintain a healthy work-life balance. You can change the lives of your employees for the better, so don't hesitate to explore the benefits of online therapy.
Let's connect
Book a 30-min demo call with us to learn more about our B2B offering and how Calmerry can help take the pressure off your team through flexible, customizable, and holistic therapy.
See a live demonstration of how platform works
Have an overview of our flexible payment models
Get a tailored offer based on your company needs and number of employees
Сheck your mental well-being for free: