Published November 10, 2022 / Updated March 23, 2023
When Kids Grow Up: How to Support Your Child's Transition to Adulthood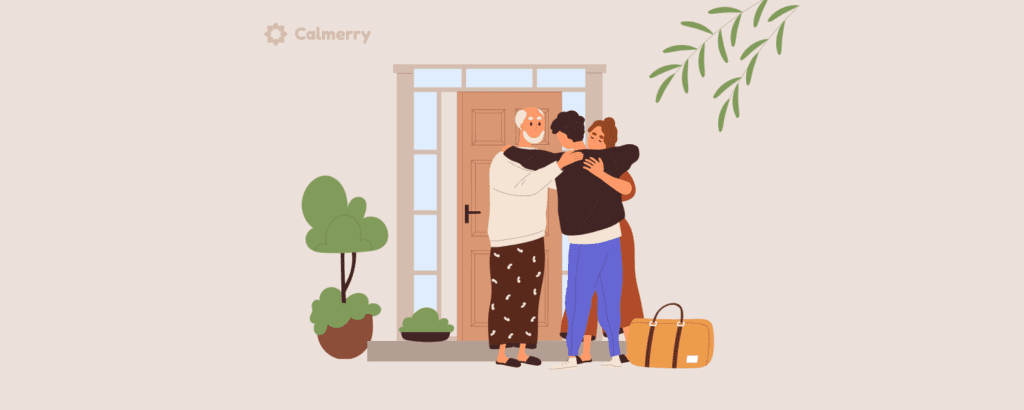 Reading Time:
5
minutes
When you were a parent in the depths of sleep deprivation, diapers and ABCs, the infant, toddler, and kindergarten years felt like they would go on forever. But seemingly out of nowhere, your not-so-little one has started transitioning to adulthood before your eyes. Some parents will love this next developmental stage in which they can watch their child becoming an adult, while for others, it can be a time of difficult emotions.
To support your child as they transition from childhood to adulthood, you may need to be prepared to adopt a new parenting mindset.
How to be an adult
A lot is expected of our teens when they are on the cusp of adulthood. High school 18-year-olds may be stressed about exams or getting into college, or worried about how they will manage living away from home.
Practical skills
For those who have just left home, independence and the pressure of new responsibilities can be overwhelming. Adolescents may have to adapt to manage cooking, cleaning, paying the bills, coping with friendship difficulties, dating, intimate relationships and sex. They may also be thinking about future career choices, working a part- or full-time job to earn money, or experimenting with alcohol.
Supporting your child in learning new, essential life skills may help to make a move into independence easier. However, allowing them to make their own mistakes with money, diet, or friendships is all part of letting them grow and learn.

Subscribe
to our mental health digest
Let us support you on the way to better mental well-being. Get expert tips and insights on mental health delivered to your inbox monthly.
Experiencing freedom
Even in the most loving and supportive families, children can be desperate to fly the nest. As a parent, you want your children to be happy, but watching them yearn for new experiences away from you can still be a bitter pill to swallow.
As with all stages of parenting, supporting your child as they enter this new stage is vital. Whereas they may previously have shared the minutiae of their day with you, along with any worries or problems they were having, a teenager may now be more reserved about what they share.
Researchers in children's health recognize that in adolescence, "the amount of time spent with parents typically drops while time spent with peers increases considerably". Despite this, the attachment that a child has with their parent still plays a huge part in how well a child can cope with the transition to adulthood.
The importance of attachment
Attachment is described as an "affectionate, mutually satisfying relationship between a child and a caregiver". Attachment theory states that a child who experiences healthy attachment will feel safe, protected and secure.
Crucially, the quality of the bond between parent and child impacts the child's future physical health and socio-emotional outcomes.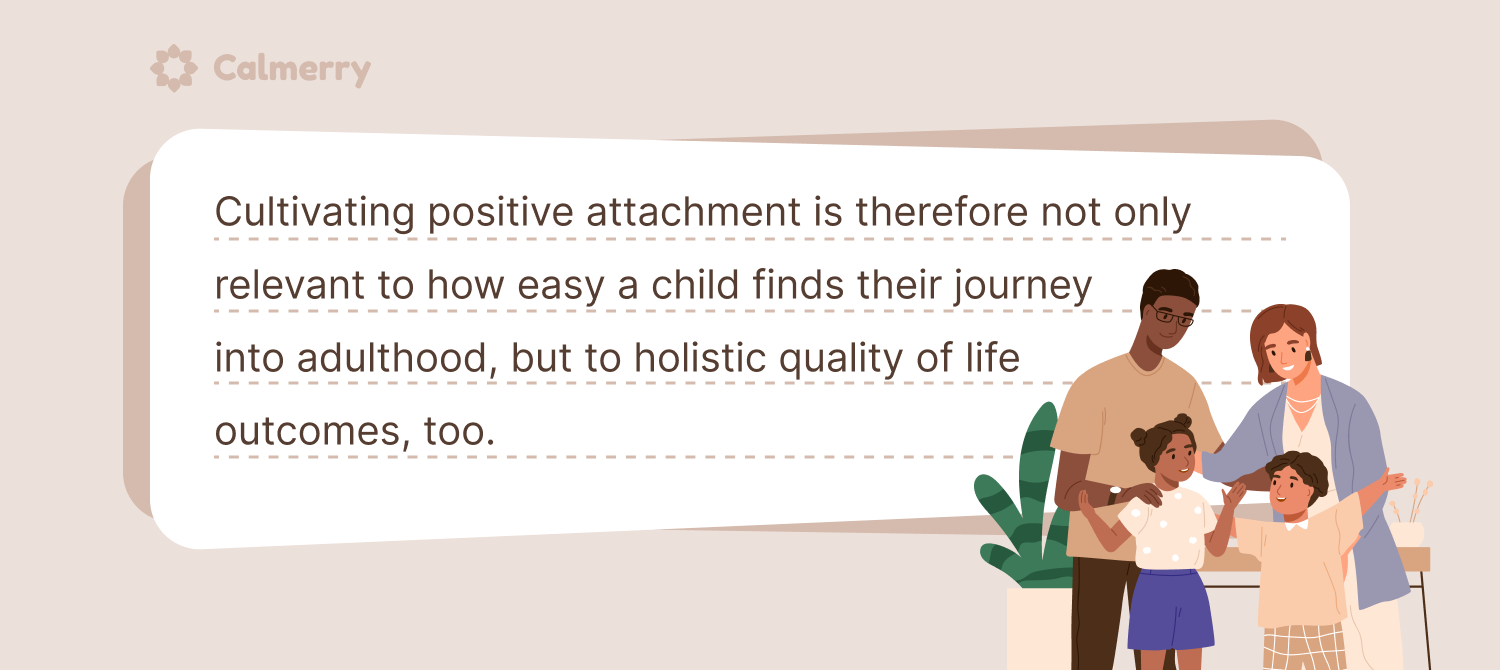 Cultivating positive attachment is therefore not only relevant to how easy a child finds their journey into adulthood but to holistic quality of life outcomes, too.
Adolescence is often a time of self-exploration, with many seeking to understand their place in the world. With greater responsibilities and new-found freedom, some will shun any parental control or restrictions they might have faced in the family home, leaning towards a hedonistic lifestyle or engaging in riskier behaviors. This could include excessive drinking and risky sexual behavior.
Writing in Paediatrics and Child Health journal, Marlene M Moretti and Maya Peled explore the specific benefits of secure attachment. Being securely attached to a parent is "associated with less engagement in high-risk behaviors [and] fewer mental health problems". Secure attachment also correlated with better coping strategies and enhanced social skills.
Of course, despite secure attachments, many people will experience periods of sadness or poor mental health. If you have concerns about your child, you could encourage them to access counseling or online therapy to talk through their concerns with a professional.
Embracing your new relationship
As your child journeys into adulthood, your relationship with them will grow and change. This time of development can be difficult to navigate, as you may have to watch your child make decisions that you feel are unwise, or watch them struggle to learn new skills or achieve self-sufficiency.
It may take several years for your child to explore who they are, what they want to achieve, and their direction in life. The process may involve taking risks, making mistakes, heartbreak or distress. For your child, it is vital to know that you are on their side no matter which path they take.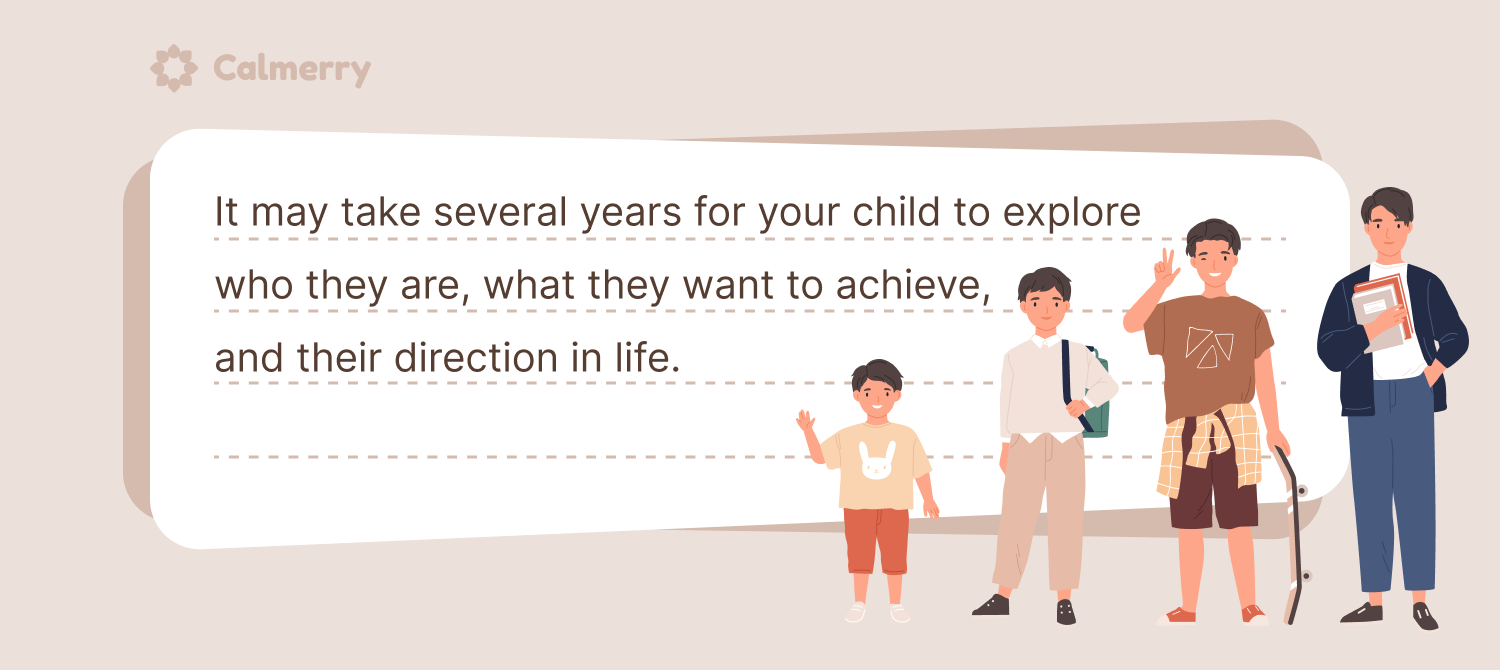 Striking a balance between being supportive and offering an unsolicited opinion is not always straightforward, especially if you feel you have their best interests at heart. However, if you can remain respectful of their chosen career choice, habits or life changes, they are more likely to remain securely attached to you so that you can enjoy a healthy relationship into their adulthood.
Although you will always be parent and child, as two adults your relationship may feel more equal, with mutual respect and support for each other. Despite drifting towards friends during adolescence, you may find that in their twenties your child starts to value you, asking you for advice or enjoying hanging out together again.
A celebration of achievement
It can be a lonely time when your children spread their wings and transition to adulthood. If you have a 17-year-old in front of you, you may be wondering how time has seemingly vanished since their toddlerhood. With almost two decades of parenting under your belt, facing your children moving out may fill you with dread or sadness.
However, this can also be a time to watch your children mature, flourish, and achieve. Abundant opportunities await them in terms of education, career, relationships and adventures. Remember that the adolescence Gen Z has had is likely to be markedly different to the one you experienced.
Dubbed digital natives, they are the first generation to grow up with portable technology, with the internet and social media heavily influencing their lives from birth. They are also living through the significant impact of a global pandemic.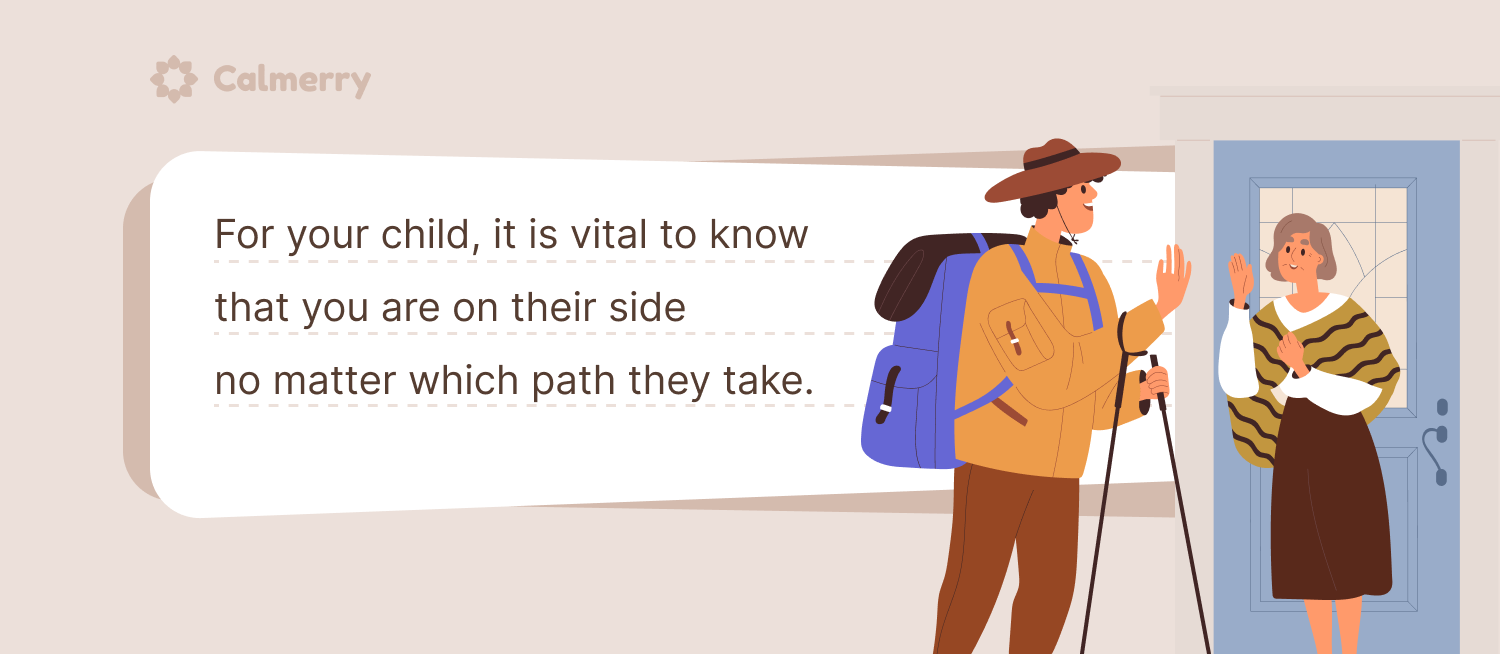 In the last few decades, the times have changed. Whereas marriage, children, and home ownership may once have been key goals, your children may have very different opinions about their needs or wants. A career for life is less common, and your child may seem motivated to work only in ways that allow them to travel or live flexibly.
Although you might be tempted to offer well-meaning advice, remember that current attitudes to education, work, and children may be vastly different from when you left home.
While the cusp of adulthood may seem like a time of sadness for parents facing an empty nest, it can also be a time to celebrate the child you have raised to be a mature individual.

Final thoughts
Supporting your child as they transition into adulthood can be a tricky time for all involved. You and your child are likely to experience a variety of emotions, including fear, excitement, anxiety, joy and sadness.
Regardless of what may have happened in the past, it is not too late to begin creating a healthy bond with your child. Offer them your unwavering support and encouragement, and reassure them that you will be there for them as they begin their adult life.
If you or your child find the transition difficult, it can be helpful to seek advice from a therapist. A course of counseling or online therapy, provided by Calmerry, will give you space to talk through, and process, your thoughts in a safe environment.
Сheck your mental well-being for free: