Reading Time:
6
minutes
Losing someone you hold dear in your heart can be devastating. Once you experience it, grief is inescapable. However, it is important to understand that grieving is a natural process and sometimes can cause overwhelming pain. Loss triggers mental and physical agony.
Sorrow exposes you to a profound and an all-consuming feeling. It cannot be expressed in words. Such is a familiar experience you could be going through right now, but it's possible to move forward. You just need to take the necessary steps.
How Do You Know That Grief Is Becoming Overwhelming?
These are signs you should look out for:
Panic attacks and anxiety;
Uncontrollable anger;
Overwhelming emotions leading to isolating from people;
Depression
However, you have the power to pursue transformation and turn grief into good memories of the one person you love and cherish. This process allows you to magnify the lost soul while sharing their time with us and giving the pleasure to experience the world they have left behind.
For that reason, it is important to understand that losing a loved one, be it a parent, sibling, grandparent, friend, spouse, lover, or child, could permanently change the way you interact with others. Most of the time, you need to be close to people you can share and understand the pain you are going through. Therefore, having a strong support system from friends and family is vital.
Professional counselors have a deeper understanding of grief and loss and have the needed remedy for sorrow since they offer the expertise that has been advancing in recent years. Their experience helps in integrating contemporary insights with specific practices that develop a concise approach to ensure effective counseling.
Benefits of Grief Counseling
Grief, if not promptly handled, can trigger depression. Therefore, it is not advisable for you to self-isolate as a way to cope with pain.
If you take the initiative to find an avenue for grief counseling, there are guaranteed benefits you can gain, including: 
Subscribe to our mental health digest
Let us support you on the way to better mental well-being. Get expert tips and insights on mental health delivered to your inbox monthly.
Getting immersed in feelings and emotions;
Establishing continuing bonds with the lost persons through sharing memories and transforming pain to remembrance;
Acceptance and making sense of grief experiences;
Discovering the true meaning of a painful experience.
The essence of a grief counselor is to take you through the process with soberness. The grieving route comprises of five stages outlined in a study by Elisabeth Kubler-Ross dated 1969.
Five Stages of Grief
Denial
Anger
Bargaining
Depression
Acceptance
Losing a loved one, especially a parent, child, or friend can lead to extreme consequences affecting your life negatively. It is even unfair for you to live in the confines of pain and emotional torture for too long. This marks grief counseling as the hallmark to rebuild your life.
Although you could feel guilty for putting yourself first, it is probably the best gift to honor their lives. Just give a little push; self-coercing would be such a milestone.
What Can Grief Counseling Do for Me?
Grief counseling introduces you to a journey of recovery and rejuvenation of strength and hope. Knowing how much you would want to rebuild your life again, we encourage you to fight on the struggles to approach life positively.
The set objectives for grief counseling have the power to relieve you from physical and emotional pain experienced after losing a loved one. It can be done in a number of ways.
Creating a Connection
The engagement will help us to connect with you emotionally. It is the surest way to help you open up and pour out the anger, express your fears, and embrace your vulnerability to denial. Tentatively, acknowledging that grief is not something to do away with a few tips and counseling sessions is vital. The journey of healing is a process and must take its natural course.
It is okay to feel angry that it is impossible to rub off the pain. Getting upset for lacking the power to fix the problems you face is natural. Although it is impossible to address the grief you are encountering, receiving support and comfort covers for the traumatizing experience. Through listening, we help you reconnect to the real world and feel the compassion around you rather than isolation.
Helping You to Accept Loss
Grief counseling approaches the task with caution through understanding the sensitivity of the situation. We discourage holding back the pain. You must let it out. This offers a place where you are free to talk, rant, and express your grief in any way possible as you need to:
Display anger
Cry
Laugh
Lash out
Scream.
Doing this will do a great deal in helping you to share and even participate in activities you shared with the lost person. In addition, having a person or a counselor at this point is important to ensure you cause no harm to yourself. Besides, it's important to feel compassion and deal with each instant at a time as people grieve differently.
Giving Comfort
Ensuring that you are not exposed to negative criticism is crucial. If possible, move away from toxic people. We truly encourage creating awareness to the immediate community on the need to refrain from disputing or fostering a loved one's judgment. Any criticism of how you deal with grief can be hurting and even reduce your chances of healing and opening up.
Helping You to Gain from Compassion
Sharing of feelings and thoughts is important to recovering from grief, and it should not be compromised. Pushing yourself to isolation is never helpful. Being around people even when you feel like not talking offers comfort and compassion. It is remarkably beneficial. There is something powerful with a feeling of human touch or presence.
Transforming Loss to Remembrance
The process priority is to assist you in accepting reality about the loss. Losing someone can be shocking, and often you find yourself in denial, even for healthy individuals. Grief counseling offers you an opportunity to identify with the loss prior to beginning the journey of transformation. Helping you to embrace the emotional pain from death occurrence is beneficial. Thus, using counseling skills makes it possible to listen partially while offering encouragement to open up and share the loss experience.
Helping You Honor through Memories
Make worthy of the memories through pictures, stories, and past events help increase awareness regarding the death of a loved one. Although feelings become increasingly intense while sharing, that could be manifested through anger, panic attacks, and hopelessness. It is the best time to explore even the unacceptable emotions, including acknowledging relief when you lose a loved one and recovering significantly.
Enabling You to Establish Coping and Skills for Decision-Making
Furthermore, you need to live in reality. Sometimes you lose someone instrumental in making decisions, thus losing an important support system in your life. This can expose you to confusion and emotional distress. When dealing with feelings, it is necessary to help you become practical by encouraging you to develop coping and decision-making skills. Life must go on. Honor their life by making their advice and dreams worth by becoming a success.
Offering Encouragement
Encouragement is essential in rebuilding your life. Confidence and becoming independent can save you from emotional distress and desperation. With confidence, you will approach life head-on when emotional support and practical encouragement are available. Using these approaches can have a remarkable influence on ensuring that you handle the loss of a loved one.
Redeeming Self-Esteem
Self-esteem is fundamental to self-realization and emotional awareness. However, losing someone who gave you the pleasure of feeling good about yourself can damage a person's self-esteem. We build our perceptions about us from those whom we consider as dear to our hearts. And often rely on them to say things that make you feel intelligent, smart, hard-working, and resilient—finding another person to give you that boost can be challenging. Thus, a grief counselor can offer practical ways to redeem self-esteem.
Setting Realistic Objectives
In life, we all have goals. However, having a person to visualize the art of goal-setting is vital. Grief can present a challenging moment, especially when it pushes you to make significant changes in life. When grieving, confusion sets in, therefore, compromising your potential to set realistic goals and adapt to the new life.
At this point, you might lose the touch of reality and set unrealistic goals as their capacity on clarity is impaired, especially when going through grief. Caution is, therefore, a necessity to avoid being overwhelmed. For that reason, having a professional counselor can help you roll out a clear plan on setting reachable goals.
Reorganizing Life
Grief counseling is a holistic intervention process that is crucial to assist you in dealing with grief. At the same, it is an opportunity to gather support to rearrange and reorganize your life. In most cases, counseling focuses on relieving you from guilt as it a common challenge. Usually, losing someone suddenly makes you feel guilty as you regret what you never did or said. Or even feel guilty for failing to grief for the loss intensely as you would imagine.
Help You Experience Transformation
Therefore, availability of grief counseling offers the best solution to deal with grief and loss, while deriving the benefits through the process. It provides a different perspective, mostly positive, to transform the emotional and physical pain to the remembrance of the valuable time of life you can experience and share.
Final Thoughts
Here are the key take-aways:
The loss of a loved one can be devastating.
You can turn grief into good memories of the one person you love and cherish.
A grief counselor helps you to go through the process with soberness.
Giving practical support and encouragement is essential to assist in recovering, accepting the loss, and unleashing your capacity and obligation to grieve. Although grieving is inescapable, make sure you have sufficient support to recover from the loss. It offers a remarkable chance to forget about the loss for a moment, and create space to remember the one you have lost.
That said, pursuing your dreams and striving for a better life is among the best ways to honor a lost person. Fortunately, you won't have to go through this alone, especially during such a hard time, as our grief counselors are readily available to help. Contact us now and learn more about the counseling process and the benefits it adds to your life.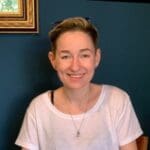 Kate Skurat
Licensed Mental Health Counselor
|
Washington, USA
Kate has a B.S. in Psychology and M.A. in Clinical Psychology from Pepperdine University and has worked in healthcare since 2017. She primarily treated depression, anxiety, eating disorders, trauma, and grief, as well as identity, relationship and adjustment issues. Her clinical experience has focused on individual and group counseling, emergency counseling and outreach.
Read more