Published August 25, 2022 / Updated March 10, 2023
Relationship Anxiety: Causes and Ways to Cope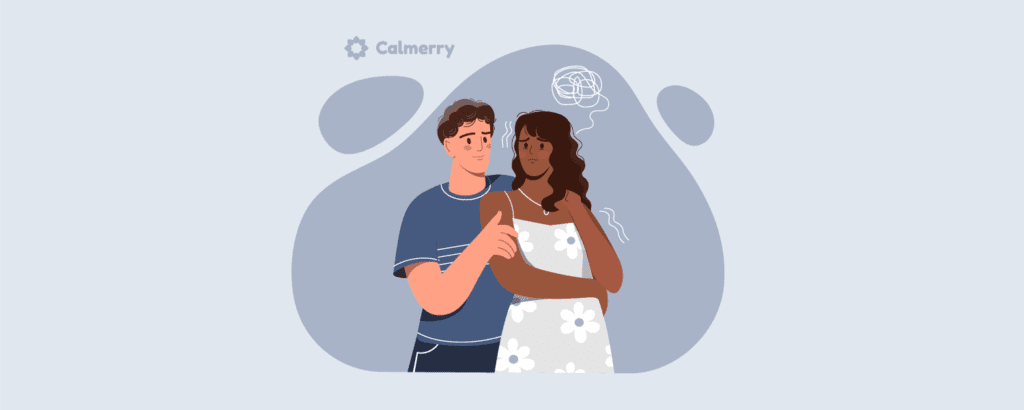 Reading Time:
6
minutes
Are you struggling with relationship anxiety? Do you feel you can't enjoy your relationship because you're constantly worried about what might happen? If so, you're not alone. Relationship anxiety is a common problem that many people experience.
While it's normal to have some worries and nervousness occasionally, when it becomes excessive and interferes with you and your partner's well-being, it's a problem worth addressing. Thankfully, there are things you can do to help you manage your anxiety.
This article will discuss the common causes of relationship anxiety, the signs that indicate you may be experiencing it, and effective ways to manage it. We'll also explore the effects it can have on your relationship.
Signs of relationship anxiety
Most people will feel slightly anxious or insecure about their relationship at some point. This is perfectly normal. However, if these anxious thoughts become regular and begin to affect your relationship, it may be a sign of a more serious problem.
Relationship anxiety can manifest itself in many different ways and varies from person to person. However, here are some common signs of relationship anxiety to look out for.
Worrying your partner will leave you
If you find yourself constantly worrying that your partner will leave you, it may be a sign of relationship anxiety. While it's perfectly natural to want to preserve something good, this level of worry can lead to distress and cause you to act differently in the relationship.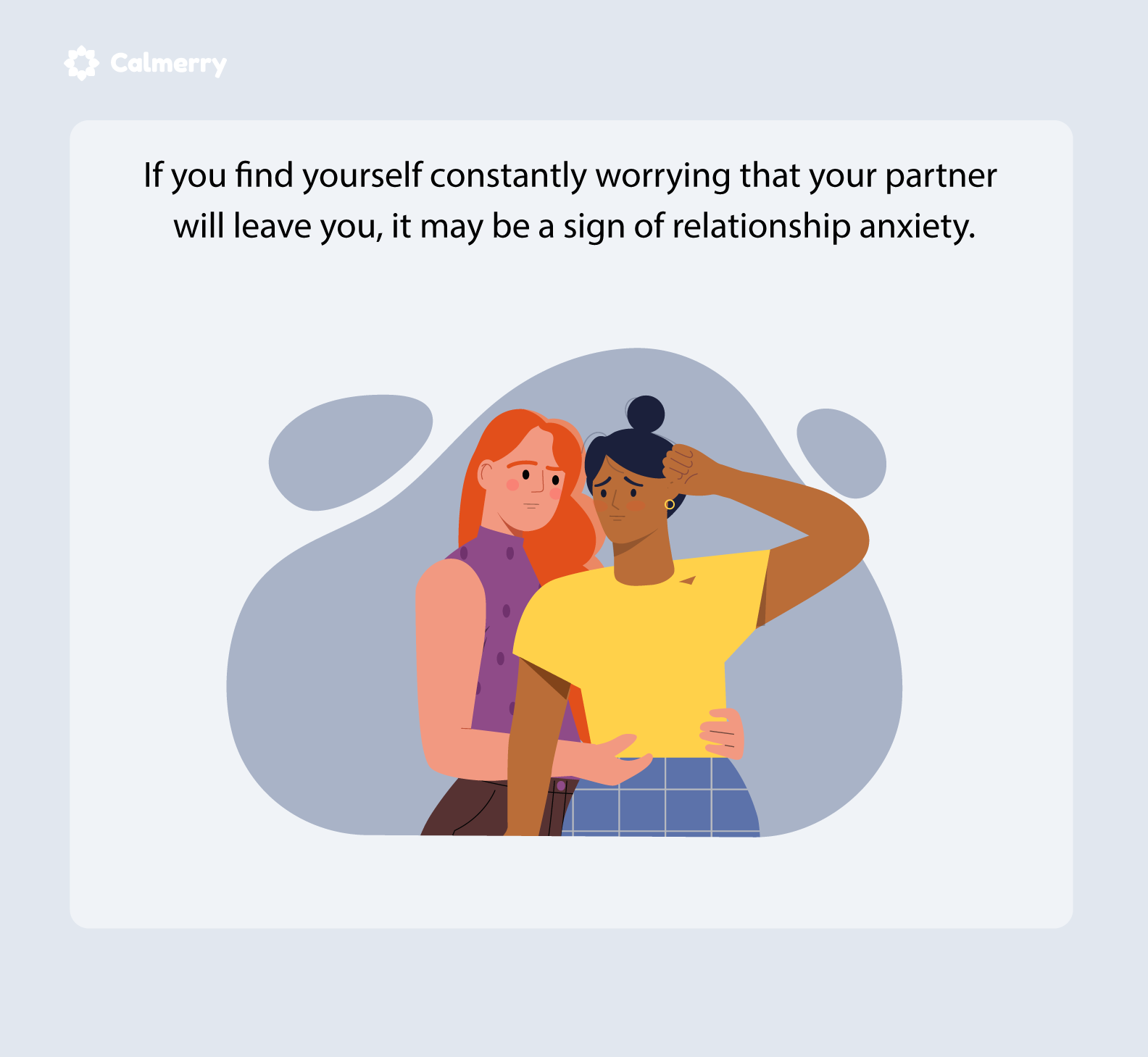 For example, you may become more submissive in an attempt to please your partner and keep them from leaving. Unfortunately, this isn't healthy over the long term, as you may start compromising on things that are important to you just to try and protect the relationship.
Feeling like you can't relax and enjoy your relationship
If you find that you're spending more time worrying about your relationship than enjoying it, you are probably experiencing relationship anxiety. Of course, it's normal to have some concerns about your relationship every now and then, especially during the difficult patches all couples go through. But if your worries are constant and you are rarely able to relax, it's a problem worth addressing.
Worrying about long-term compatibility
When you have relationship anxiety, you might constantly question whether you and your partner are truly compatible. As a result, you might start focusing on your or your partner's flaws, looking for things that may prove you are incompatible. However, this can make you overemphasize their importance and overlook the positives.
Needing to know what your partner is doing all the time
If you need to know what your partner is doing every minute of the day, it could be a sign of relationship anxiety. Constantly checking in can create a feeling of mistrust and prevent your partner from feeling like they have any privacy.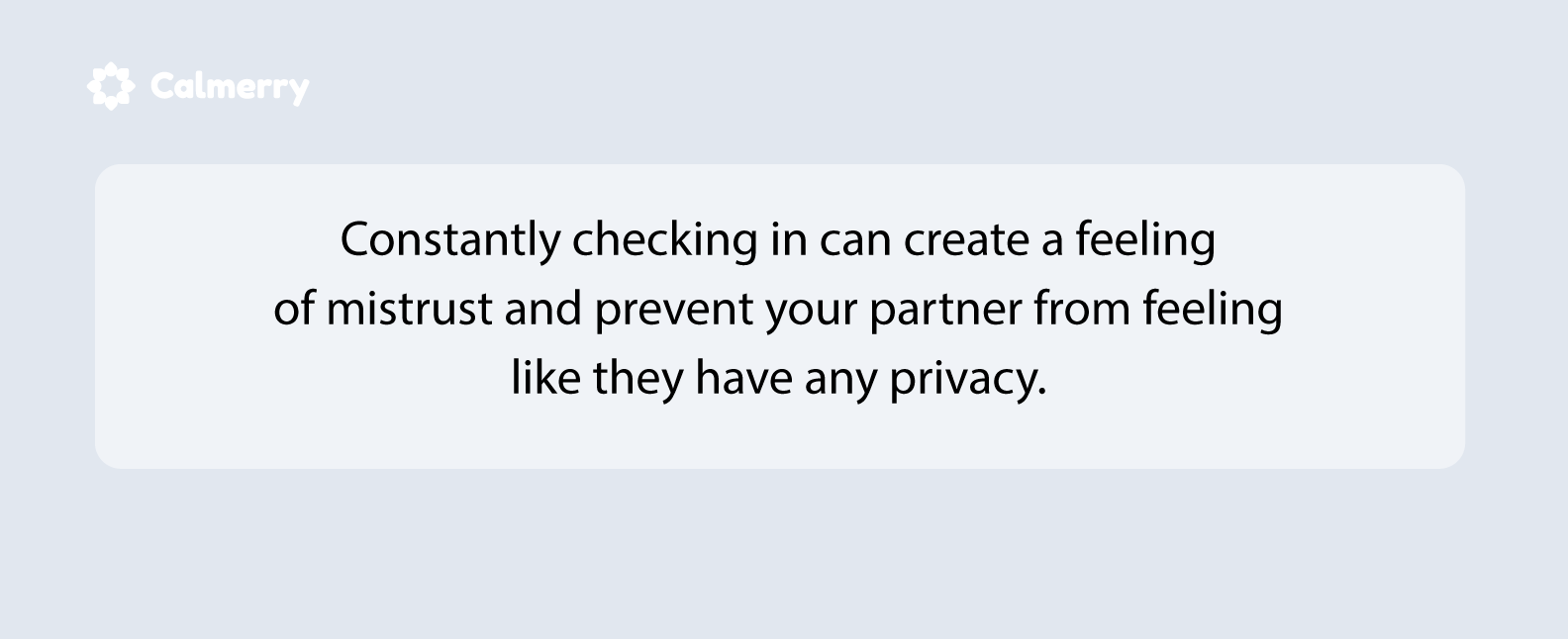 If you're struggling to let go of the reins, try to remember that trust is an essential part of any healthy relationship. Instead of constantly checking in, try to focus on building communication, trust, and intimacy with your partner.
Sabotaging the relationship
Acting in ways that are designed to push the other person away is a common sign of relationship anxiety. Self-sabotage might include picking fights, making hurtful comments, or doing things that cross your partner's boundaries.
You might do this to prove yourself "right" if your anxiety makes you believe your partner will eventually leave you anyway. Another reason could be that you want to see how much your partner cares about you by testing how much they are willing to put up with.
Wanting constant reassurance
Constantly needing reassurance from your partner is another common sign. For example, you may often want to be told "I love you" but don't fully believe it when they say it. Or perhaps, you get distressed if they sometimes don't reply to your texts promptly or if they don't show you enough physical affection or intimacy some days. This need for reassurance might be driven by insecurity, fear of abandonment, or low self-esteem.
Being clingy
If you find that you're being clingy in your relationship, it's important to take a step back and ask yourself why. Often, clinginess is caused by low self-esteem or insecurity, and it can be a way of expressing the fear that your partner doesn't have feelings for you or will leave you.

Subscribe
to our mental health digest
Let us support you on the way to better mental well-being. Get expert tips and insights on mental health delivered to your inbox monthly.
Causes
There isn't a clear, single cause of relationship anxiety, but there are many factors that may contribute to it. It can be challenging to figure out what is causing your anxiety; therefore, some self-exploration is required. However, here are some common reasons why some people might experience it:
Past relationship trauma: If you've been hurt in a previous relationship, such as being lied to, dumped suddenly, cheated on, or misled.
Low self-esteem: If you have low self-esteem, you may be more likely to doubt your relationship and worry your partner will leave you. You may feel you're not good enough or don't deserve to be in a relationship.
Attachment style: Your attachment style develops in childhood and is the way you relate to other people in relationships. If you have an insecure attachment style, you may be more prone to experiencing relationship anxiety.
Communication issues: If you and your romantic partner don't communicate well, it can lead to anxiety because you may feel like you're not being heard, understood, or receiving affection.
Effects
It's important to remember that not every concern that arises is a sign of relationship anxiety. In fact, reflecting on what is and isn't working in your relationship and discussing it with your partner is healthy.
However, it can certainly be a problem if you constantly feel fatigued and uneasy due to excessive worrying. When relationship anxiety persists, it may have these effects:
Less love and intimacy in your relationship
Poorer health and wellbeing
The relationship may be more likely to end
Not fully appreciating the good moments
As a couple, you may avoid certain people, places, or experiences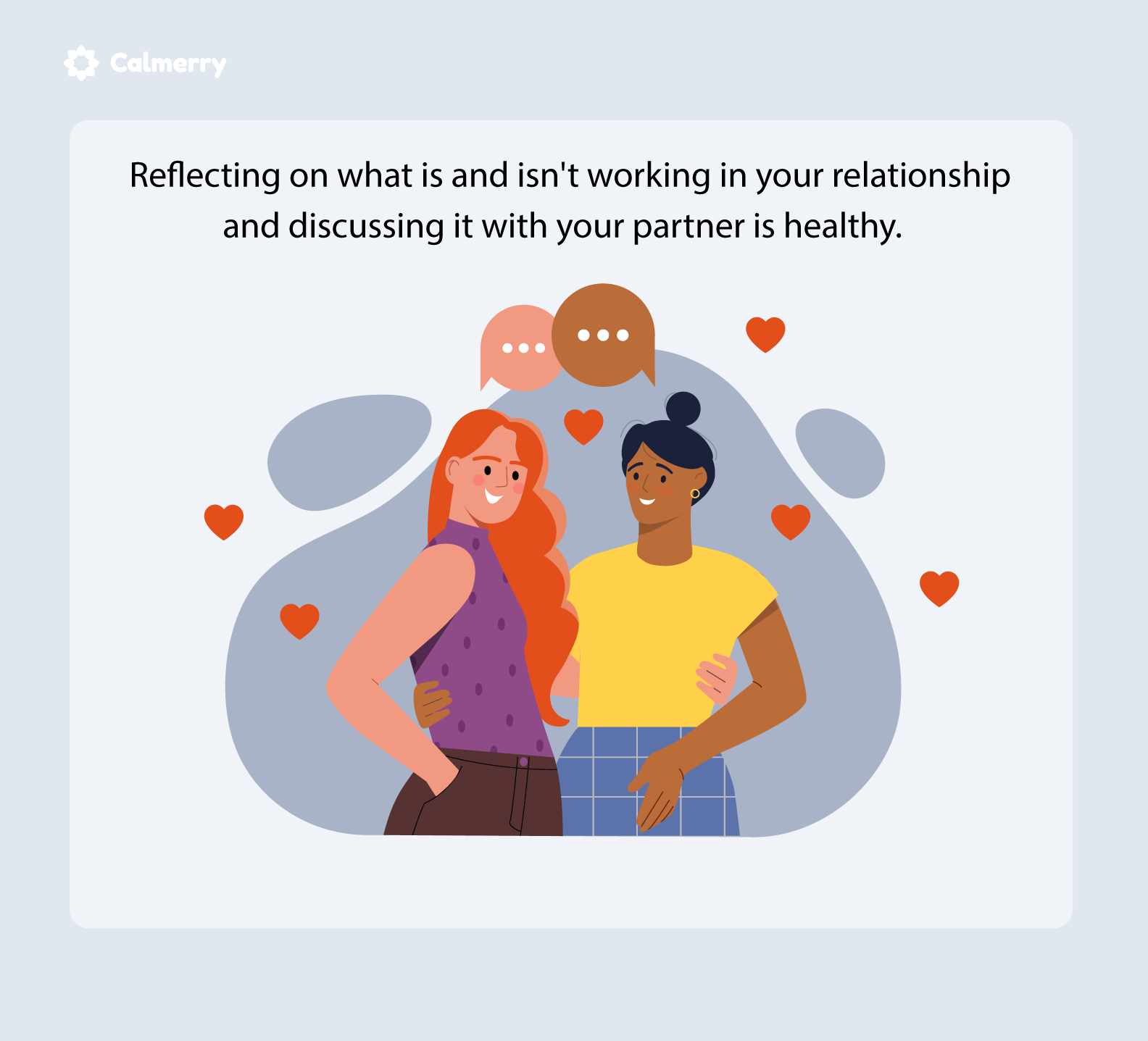 How to deal with relationship anxiety
How long does relationship anxiety last? That depends, in part, on what steps you take to help yourself manage it. Here are some tips on how to overcome relationship anxiety.
Work on being more mindful
Mindfulness simply means being aware of your thoughts and feelings in the present moment, without judgment. For example, when you're anxious, practice taking a step back and acknowledging your thoughts without getting caught up in them. This can help you break the cycle if you've developed negative thinking habits.
Meditation is another excellent way to improve your mindfulness skills, practice self-care, and be more present. Likewise, journaling and expressive writing can help you document and process your thoughts and feelings as they arise.
Good communication is key
If you're struggling with relationship anxiety, good communication can help. Try talking to your partner about what's driving your anxiety respectfully and non-confrontationally. While your partner might be unable to make all your anxiety disappear, their reassurance can help.

It can be tough to open up at first, but being honest about your fears and dreams for the future is important and healthy. This way, you can avoid misunderstandings and build trust.
Don't compromise your values
It's no secret that relationships can sometimes change us. Whether it's picking up your partner's little habits or suddenly having a lot less "me" time, it's easy to lose yourself a bit in a committed relationship.
But while it's totally normal for relationships to have some impact on our lives, it's important to make sure you don't lose yourself completely. After all, your partner fell in love with you for who you are, not who you could be.
Find what's driving your anxiety
It's important to try and identify what is driving your relationship anxiety. For example, maybe you're afraid of getting hurt, perhaps it's low self-esteem or confidence, or maybe you had a difficult experience in a past relationship.
Whatever the reason, by taking the time to assess the root of your anxiety, you can begin to draw connections to these experiences and gain a better understanding of why you feel the way you do, and then take steps to overcome it.
Seek professional help
Talking to a therapist can be a great way to overcome your anxiety and improve your relationship. A therapist with experience working with couples can be beneficial, as they can help you understand your feelings and needs and those of your partner.

Through online therapy, you can learn how to manage your anxiety in a healthy way and identify if you have any other underlying mental health issues like depression.

Final thoughts
If you're struggling with relationship anxiety, it's important to understand that you're not alone. It's a real problem that many people face. However, there are also many ways to overcome relationship anxiety. With the right tools, support, and motivation, you can learn to manage your anxiety and have a healthy, happier relationship.
Сheck your mental well-being for free: