Published March 10, 2023 / Updated March 11, 2023
How to Thrive Without Psychological Safety at Work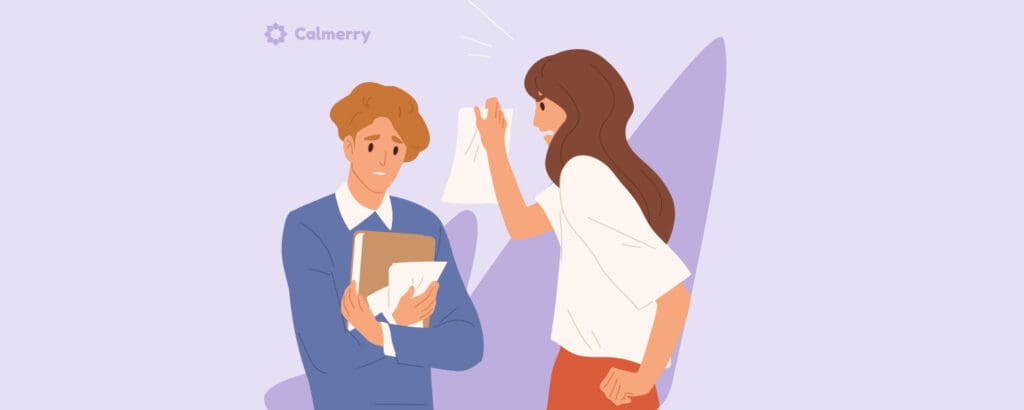 Reading Time:
5
minutes
Do you feel comfortable sharing your ideas at work and are not afraid to take risks and make mistakes? Or do you typically keep your mouth shut at meetings despite having something to say because of the fear of rejection or that your thoughts and ideas will be mocked, ignored, or criticized? If it's the latter that describes your situation, then you may lack psychological safety at work.
When a workplace is psychologically safe, employees are comfortable being vulnerable with each other, asking for help, and admitting when they don't know something. They trust and respect their colleagues and feel their opinions count. Psychological safety in the workplace encourages people to be their authentic selves and helps create a happy work environment where everyone feels safe to ask questions, explore, and grow.
A psychologically unsafe workplace is exactly the opposite, and it can be devastating to your self-esteem and mental health. So what can you do if you find yourself in such an environment where it can be difficult to do your best work and offer fresh ideas?
How to deal with an emotionally unsafe work environment?
While the most obvious answer is to quit and find work at an organization where your mental well-being will be respected, quitting is not always an option even if you hate your job. Still, there are some ways to deal with an emotionally unsafe work environment and even flourish. Here are some suggestions on how to cope.
Know you're not alone
Often, when you are in an unsafe situation at work, you may think you are the only person dealing with such difficult circumstances. When you feel like you can't share opinions or ideas, you tend to feel isolated and absolutely alone.
But although it's quite natural to feel like you don't really fit in or belong there, in fact, that's rarely the case. It's quite possible that some of your colleagues are experiencing the same things as you.
If you notice that there is someone else in your team who is uncharacteristically quiet in meetings, or overhear that someone is mocked by their team members, reach out to that person. Creating a support network among teammates is one of the best ways to strengthen relationships within a team and find psychological safety.
You may just invite your coworker out for coffee and share common experiences with one another. Maybe their experiences are similar to yours, so you'll have a chance to show some compassion and empathy. Your colleague may also encourage and support you the next time your ideas get shut down.
You'll also be able to discuss possible solutions and challenge each other to take responsibility to change the situation and engage in a conversation about your interests outside the workplace. Try to identify co-workers who make you feel safe and nurture those connections.
Express your needs
Another opportunity to gain some sense of psychological safety at work is to develop a good relationship with your manager who is constructive, supportive, and compassionate. It's important to let them know what your needs are and how they can promote feelings of security.
Have a meeting with them to discuss your working style and tell them what factors in the work environment allow you to stay productive and perform at your best. Remember that it's necessary to focus this conversation on you and don't make it about your manager. Use I statements to communicate how you feel and what you need and don't talk about the things that your manager isn't doing.
Identify what things make you feel psychologically unsafe at work
If you want to change something, you need to shift from a vague emotion to a clear, well-defined understanding of what exactly the problem is.
Figure out whether you feel dismissed, judged, attacked, or evaluated unfairly – and if it is so, how? Maybe you feel that someone is bullying you, then, what exactly are these people doing? Perhaps you feel like your expertise is constantly questioned or your creative ideas are not heard, respected, and valued – and if so, how?
Control what you can
Let's be real: you'll just waste your time and energy if you make an attempt to personally transform the cultural landscape of your emotionally unsafe work environment or try to change another person. It's not realistic, and you're likely to feel frustrated and be in despair. Creating a psychologically safe workplace is a collective effort that must be fueled by leaders and managers.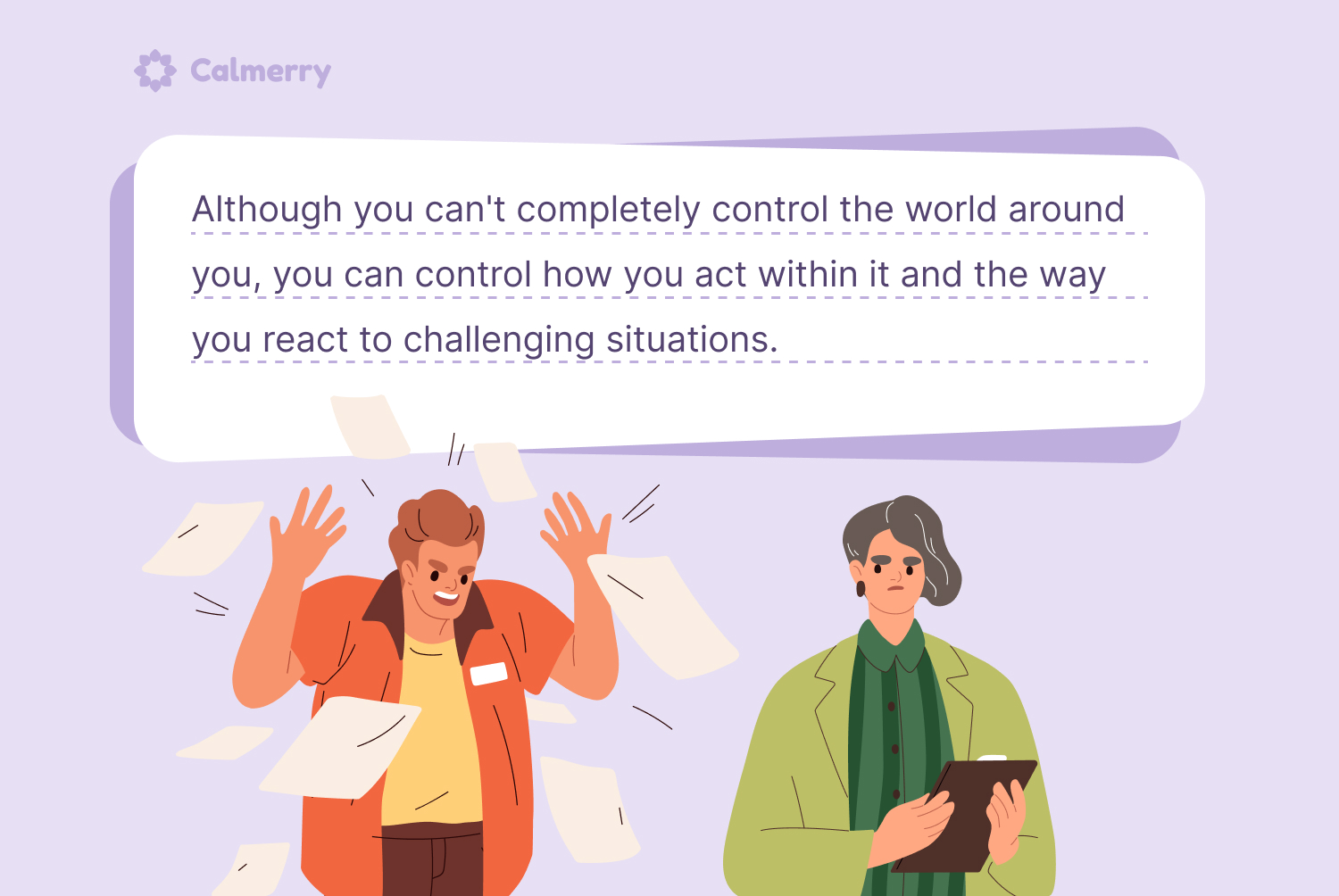 Still, although you can't completely control the world around you, you can control how you act within it and the way you react to challenging situations. How each person behaves has an impact on the formation of a company's culture, so your contribution matters even if it seems insignificant and although its impact might not be immediately apparent.
Psychological safety is about believing that you're safe and included on your team. So think about what you can do to help others in your team feel this way. Learn to manage your emotions in a healthy way and try to become a good example of the change you want to see.
Practice active listening when someone is speaking up, and when someone has a new idea that seems impossible, don't reject it flat out. Try to understand the other person's perspective and offer positive, helpful feedback while expressing your concerns.
Take care of yourself and practice self-compassion
Prioritize your well-being and take steps to ensure that your physical and mental needs are met. Be kind and patient to yourself because it's the most basic but a very important aspect of psychological safety.
Try such simple interventions like reframing negative thoughts when you speak up at a meeting. Use positive affirmations to increase your confidence. Block out time on your busy schedule to relax and get out for a recharging walk. Practice mindfulness – it can help you relieve stress and improve overall life satisfaction.
Wrapping up
No one should have to tolerate a psychologically unsafe workplace, but unfortunately, it's a reality for many people. If you have to deal with such a situation and are struggling to cope, remember that every challenge we face in life creates growth opportunities.
Sometimes, the best thing you can do is to honestly face your emotions, stay calm, and focus your efforts on your personal growth. After all, the most important thing is your own self-respect, so don't let anyone take it from you.
Subscribe
to our mental health digest
Let us support you on the way to better mental well-being. Get expert tips and insights on mental health delivered to your inbox monthly.
Dealing with a toxic work environment is stressful and exhausting so it can negatively affect your mental health. You might start feeling bad about yourself and your abilities and develop symptoms of anxiety or burnout. If workplace issues are getting on top of you, it's important to reach out for help and see a therapist who can offer support and guidance based on your specific situation.
Online therapy on Calmerry is a good option if you find it hard to fit face-to-face therapy sessions into your busy schedule. With Calmerry, you'll be able to message your therapist anytime and have live video sessions from the comfort of your own home.
Сheck your mental well-being for free: