Published December 12, 2022 / Updated March 27, 2023
Mental Health Gifts: 11 Best Ideas to Take Care of Your Loved Ones This Christmas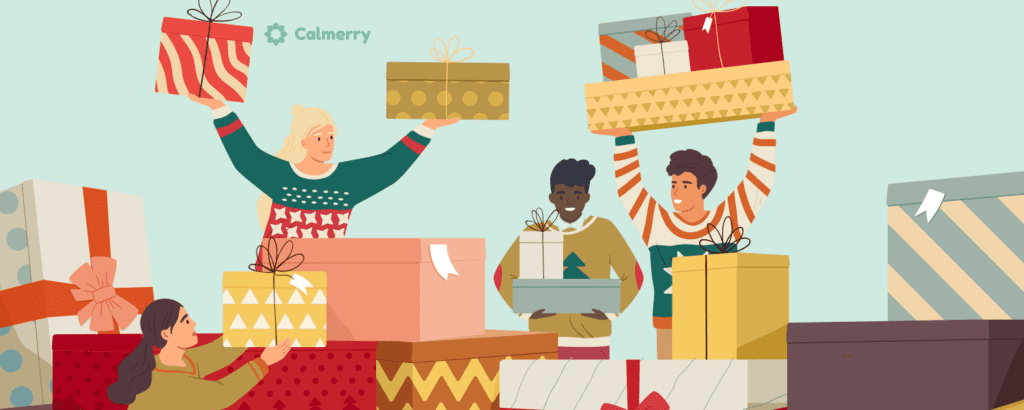 Reading Time:
6
minutes
As you're doing your Christmas shopping this year, you probably have items in mind for everyone on your list based on their interests, hobbies, and personality types.
For example, the fitness fanatic on your list might get a new piece of workout gear, or the reader in your life might get a gift card to a local bookstore.
One factor to consider when doing your Christmas shopping is whether someone in your life could benefit from mental health gifts.
People who live with mental health conditions like anxiety, depression, or post-traumatic stress disorder may benefit from specific gifts that provide them with stress relief and promote well-being.
Below is a list of Christmas gifts for mental health, so you can show your loved ones your care and support this holiday season.
Why mental health matters this holiday season
If a loved one on your Christmas list lives with a mental health condition, this is a pretty important factor to consider when shopping for them this year.
After all, a survey by the National Alliance on Mental Illness (NAMI) revealed that 64% of people with mental health disorders feel that the holiday season makes their condition worse.
Factors like financial strain, loneliness, added pressure, and inability to be with loved ones are all illuminated during the holiday season, making this time of year difficult for those with mental health disorders.
So, self-care Christmas gifts can make a significant difference for a person who struggles with mental illness.
Subscribe
to our mental health digest
Let us support you on the way to better mental well-being. Get expert tips and insights on mental health delivered to your inbox monthly.
Mental health gifts: ideas for everyone on your list
When you're shopping for someone who lives with a mental health condition, it can be helpful to have a list of ideas in mind.
The self-care gift ideas below can make the holidays calm, merry, and bright for someone in your life who would benefit from mental health support.
1. A massage gift card
A massage gift card is a thoughtful present for anyone in your life who lives with depression. Numerous studies have shown that massage is effective for reducing symptoms of depression.
A few sessions with a massage therapist can improve the well-being of those who struggle with sadness and other symptoms related to depression.
2. Online well-being programs
If you're looking for a unique and meaningful Christmas gift for your loved one, consider online mental health and well-being programs.
With mental health becoming more of a priority in our daily lives, it's vital to have access to extra support and care that can help us foster and nurture our mental, physical, and emotional health.
Online well-being programs allow for flexibility, are cost-effective, and can be accessed from virtually anywhere.
For example, you can purchase a special online well-being program from Calmerry as a gift. It includes messaging and video sessions with licensed counselors and unlimited access to a mental health toolbox with a mood tracker, journaling, and the Self-Help Tips Library.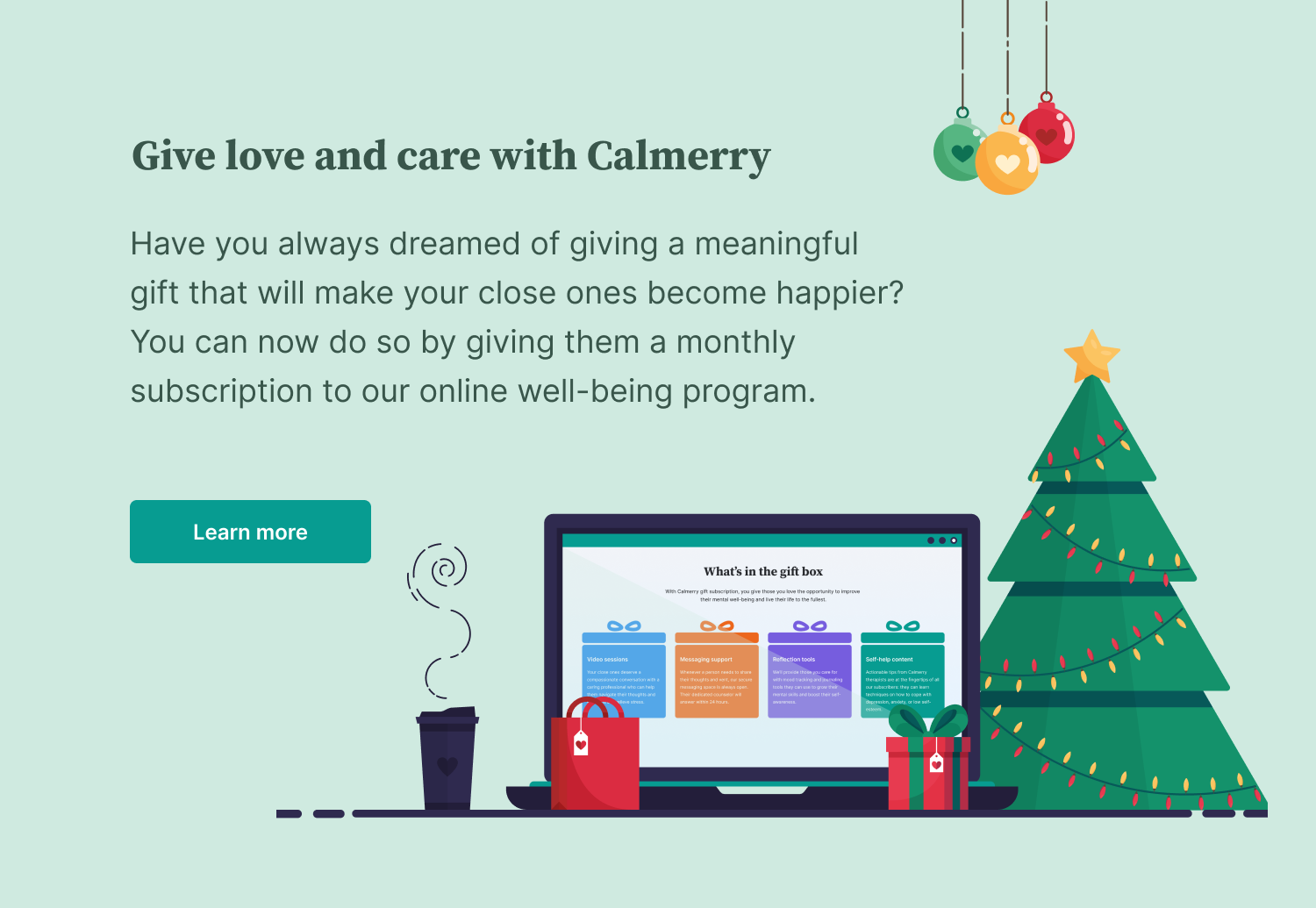 This package can be a good starting point for your loved one on their journey to better well-being and happier life.
3. Merchandise from the Mayfair Group
Founded by a woman whose focus is on "positivity first," the Mayfair Group aims to provide a safe space and promote acceptance in the digital world.
The brand sells apparel and accessories intended to reduce the stigma associated with mental illness. Sweatshirts and tees from the Mayfair Group come in colorful prints and display slogans like, "Boundaries Are Hot!" and "Take Me as I Am."
4. A weighted blanket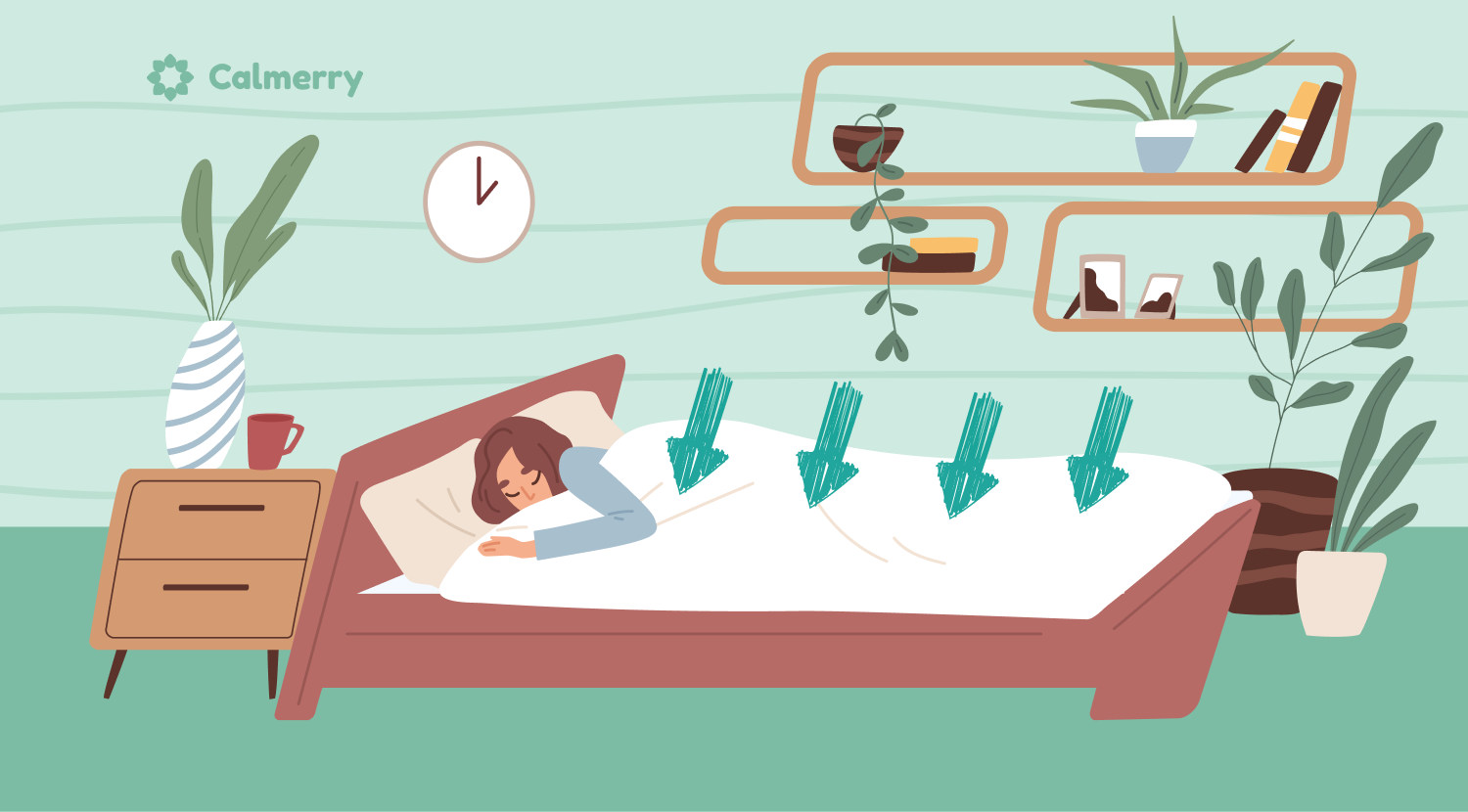 Weighted blankets are among the top gifts for someone with anxiety and depression. A recent study in the Journal of Clinical Sleep Medicine found that sleeping with a weighted blanket improved symptoms of insomnia in people with mental health conditions, including:
Anxiety
Depression
And bipolar disorder
People who used a weighted blanket were less likely to experience interrupted sleep at night. They had fewer symptoms of anxiety and depression during the day, suggesting that a weighted blanket is an effective tool for those who want to improve their mental health.
5. Travel-related gift cards
If you're looking for stress relief gifts, travel-related gift cards are an excellent option. While travel can be stressful for people who live with conditions like anxiety, for those who simply need to improve mental health with some stress relief, getting away for a weekend trip can be the ultimate form of self-care.
Many airlines offer gift certificates to allow people to book a flight. Or you could consider buying a gift card from some hotel services to allow your loved one to take a much-needed weekend getaway without worrying about the cost of a hotel.
6. A journal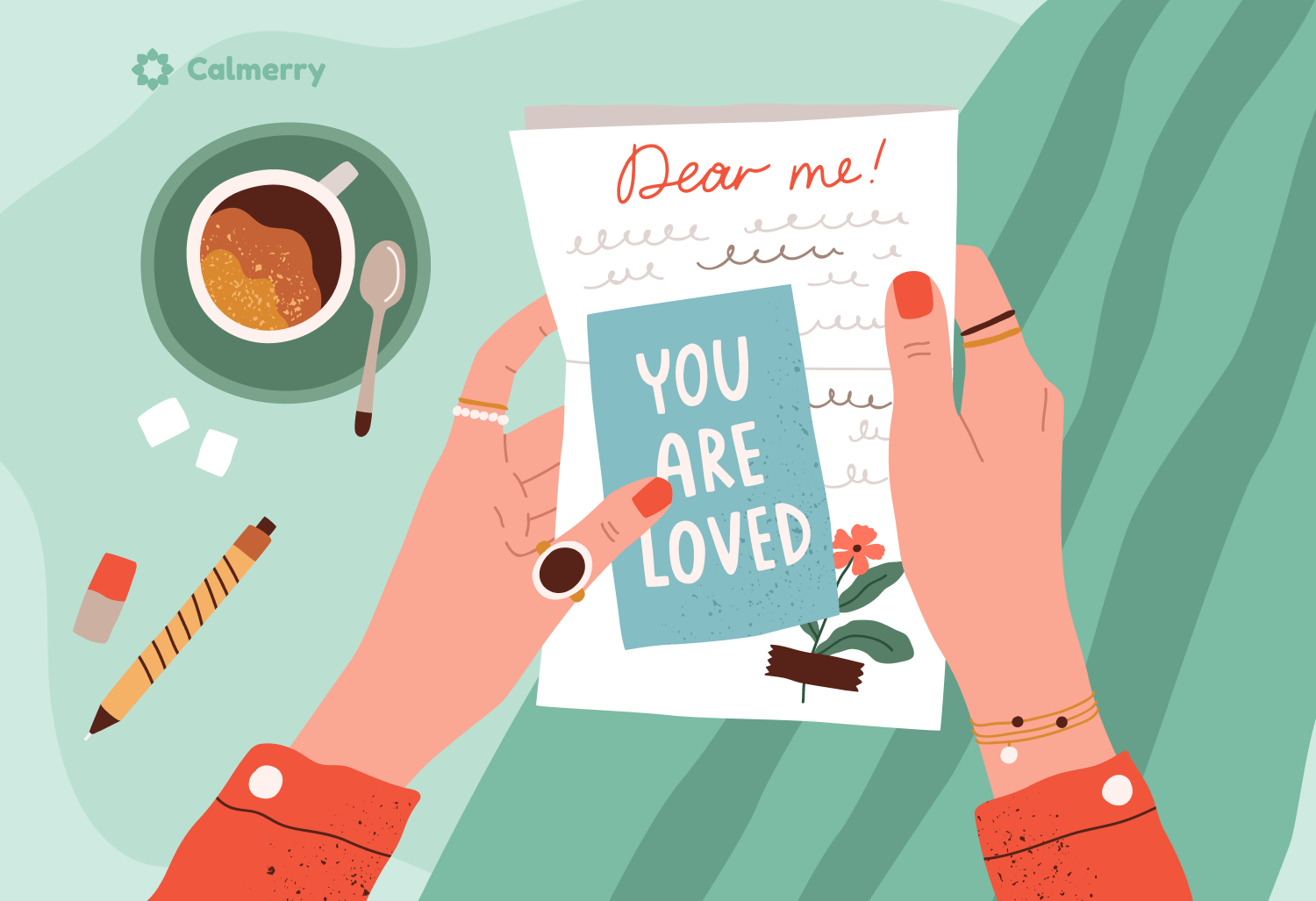 Gratitude journaling, or simply journaling about thoughts or emotions, can be beneficial for mental health. In fact, a review of 20 different studies found that journaling can alleviate mental health symptoms and be effective as an add-on treatment to therapy and other mental health services.
Your loved one who lives with a mental health condition will appreciate a new journal to help them get their thoughts on paper in the new year.
7. Books that promote mental health
As society becomes more tolerant of differences and more opposed to systematic oppression, more and more authors are stepping up to the plate to write about topics related to mental illness.
Some books serve to destigmatize the experience of people living with a mental health disorder, whereas others focus on providing individuals with knowledge about their emotional and mental health.
Top picks include the award-winning It Didn't Start with You: How Inherited Family Trauma Shapes Who We Are and How to End the Cycle.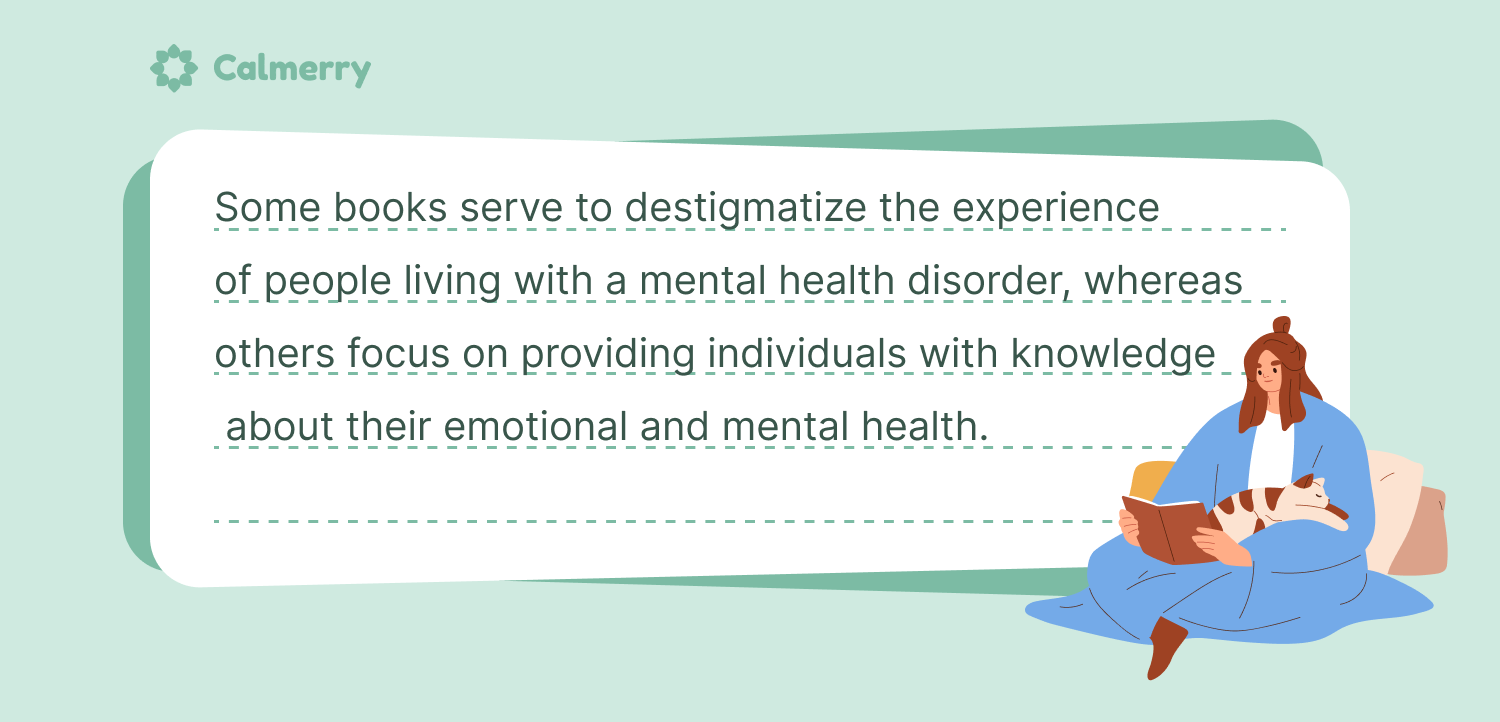 8. Gym memberships
It's no secret that physical activity is beneficial for mental health. But some people may not know how to begin an exercise regimen.
If a friend or family member has expressed interest in improving their well-being through physical fitness, buying them a gym membership or passes to a few group exercise classes can help them to get started.
Many gyms offer holiday deals and may even waive joiner fees or offer a few months at a highly discounted rate. If your budget is tight, a month-long membership at a gym will be appreciated, and it's likely to be more affordable during the holiday season.
9. Essential oils
It seems like there is an essential oil blend for every purpose, and it turns out that these oils have benefits for mental health.
A 2021 report in Phytotherapy Research analyzed the results of numerous studies with essential oils and found that they affect the nervous system in ways that can lead to antidepressant, anti-anxiety, and sedative effects.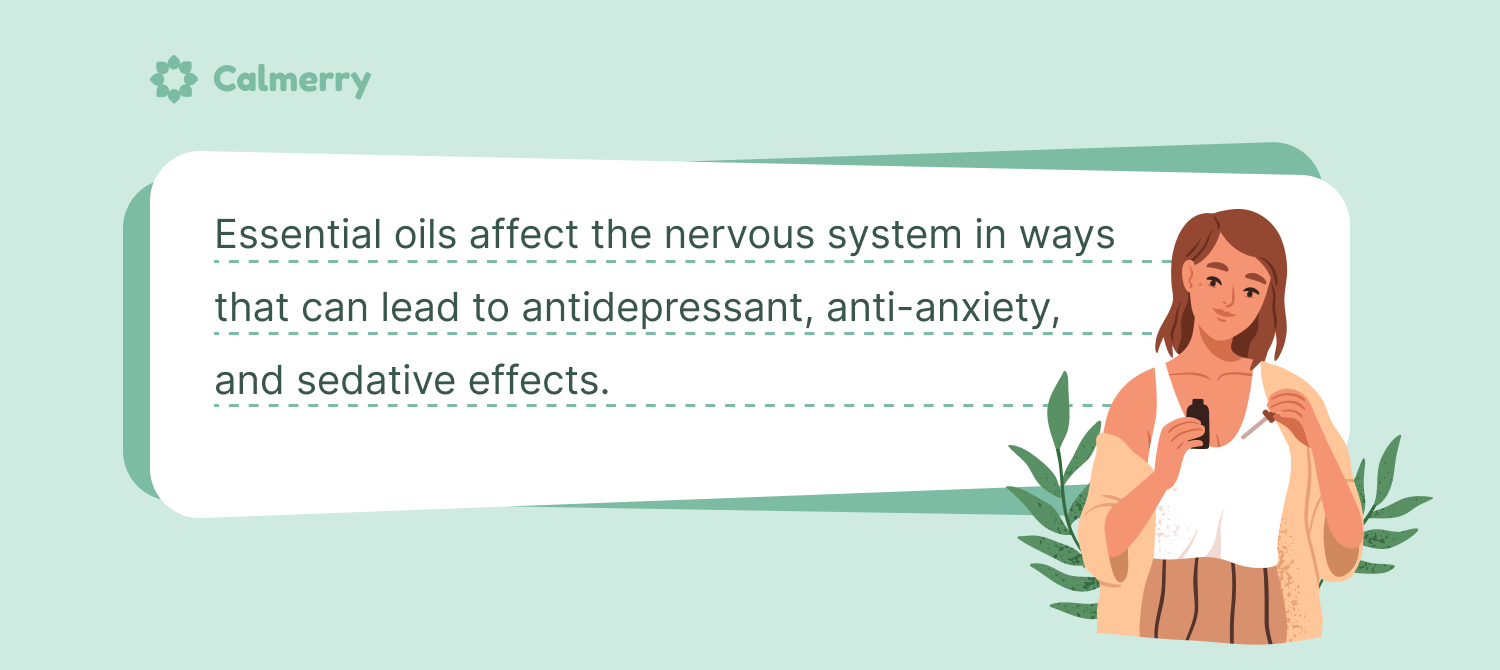 According to the report, sweet orange oil has relaxing effects, and lavender oil decreases anxiety. Other top picks include geranium oil, which also has an anti-anxiety effect, and rose oil, which improves sleep quality.
An essential oil blend coupled with a diffuser can help your loved one to achieve a feeling of calm.
10. Meditation videos
Mindfulness meditation has been found to be effective in improving attention, reducing stress, and promoting healthy emotional regulation.
Guided mindfulness meditation videos or an online meditation class can make excellent mental health gifts.
11. Mental health care packages
If you're the creative type, or you have someone on your list to whom you devote a significant portion of your Christmas budget, you might consider putting together a mental health care package with various items on this list.
For example, you might pair a massage gift card with a book, a pass to a few group exercise classes, and an essential oil diffuser.
Final thought
If you or someone you love are looking to connect to a therapist, Calmerry offers online therapy to make mental health care more accessible for everyone.
We employ licensed therapists who are trained in treating a variety of conditions. Visit our website today to learn more.
Сheck your mental well-being for free: