Published March 2, 2022 / Updated June 19, 2023
The 7 Types of Rest Every Person Needs to Feel Their Best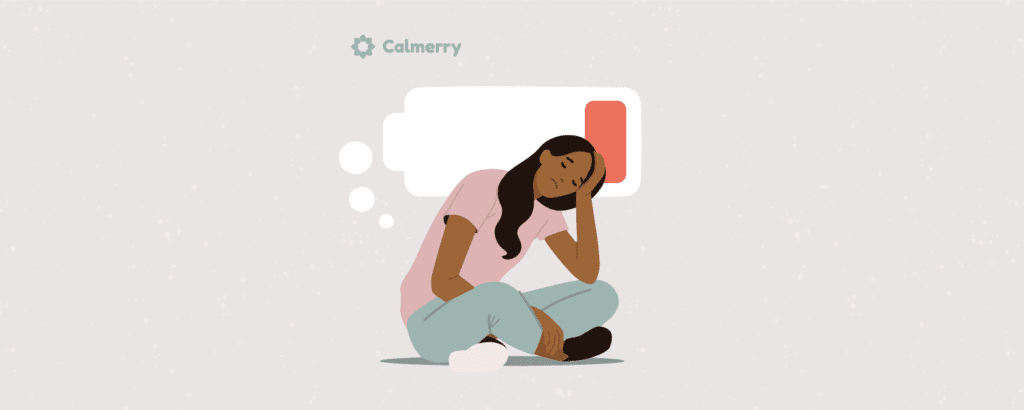 Reading Time:
6
minutes
Whether you are feeling worn out, overwhelmed, stressed, or on the brink of burnout, the only way you can start to feel better is to rest. Modern life is busy, and it may seem impossible to fit valuable rest into a tight schedule.
But in this article, we will show you why rest is important and explore how to incorporate the 7 types of rest you need to feel your best into your life.
Why is rest important?
If you are used to living life in the fast lane to achieve your goals, you may wonder why rest is important.
Getting enough rest helps us maintain good physical and mental health, manage life's strains and illnesses, and recover.
Numerous scientific papers have shown that sleep aids emotional regulation, memory processes, energy balance, healthy cell functioning, and the removal of toxins and waste products.
In addition, those who make time for rest are more productive than those who live life at full speed without time for breaks.
However, if you feel that you get enough sleep but still feel exhausted, there could be a good reason for this. Feeling well-rested requires you to do more than just get an early night.
Nursing research has shown that rest is similar to the concept of comfort. Rest can be considered a state in which someone is relieved of their problems or pain and may occur by:
Easing physical discomfort, illness, or disease
Mitigating social problems within family dynamics or unhealthy relationship
Changing environmental aspects, such as creating space at work to take a break
Learning how to rest holistically could help you to feel better.
What are the types of rest?

Dr. Saundra Dalton-Smith, a physician and wellness expert, has developed life-changing insight into the 7 types of rest you need. She claims that incorporating each of the different forms of rest into your life can increase overall happiness and help to overcome burnout.
1. Physical rest
Physical rest is probably the most obvious type of rest. It can be achieved by sleeping or napping. There are many ways to increase the chance of restorative sleep, but finding a method that works for you may take some time.
If you struggle to get enough sleep, trying a sleep aid could be beneficial. Sleep aids may include avoiding screens before bed, using weighted blankets, reading a novel before falling asleep, or using an herbal pillow spray. Also, talk to a healthcare professional if you have sleep problems.
Physical rest can also be achieved through active processes. Active rest increases blood circulation, nourishing cells for better health more effectively. A relaxing massage, gentle stretching exercises, or taking part in a yoga class can also aid physical rest.
In addition, many people find that relaxing in a warm bath leads to the experience of physical rest.
2. Mental rest
Mental rest allows you to switch off from work, intrusive thoughts, or a to-do list that keeps nagging you. Although taking a vacation or visiting a spa might be a great way to rest mentally, there are simpler ways you can rest each day.
Rather than working solidly on a task, schedule a 5-to-10-minute break every 2 hours. During this break, leave your desk, take a walk around the office or your garden, or make a drink or a healthy snack. This gives your brain some downtime to rest and leaves you feeling more energized when you return to the task.
Many people have found the Pomodoro Technique helpful in increasing productivity. This technique involves working for 25 minutes, then taking a 5-minute break to aid energy renewal. Then, after 4 cycles, take a 20-to-30-minute break. Dividing a task into these short intervals allows for mental rest and re-energizing of your focus.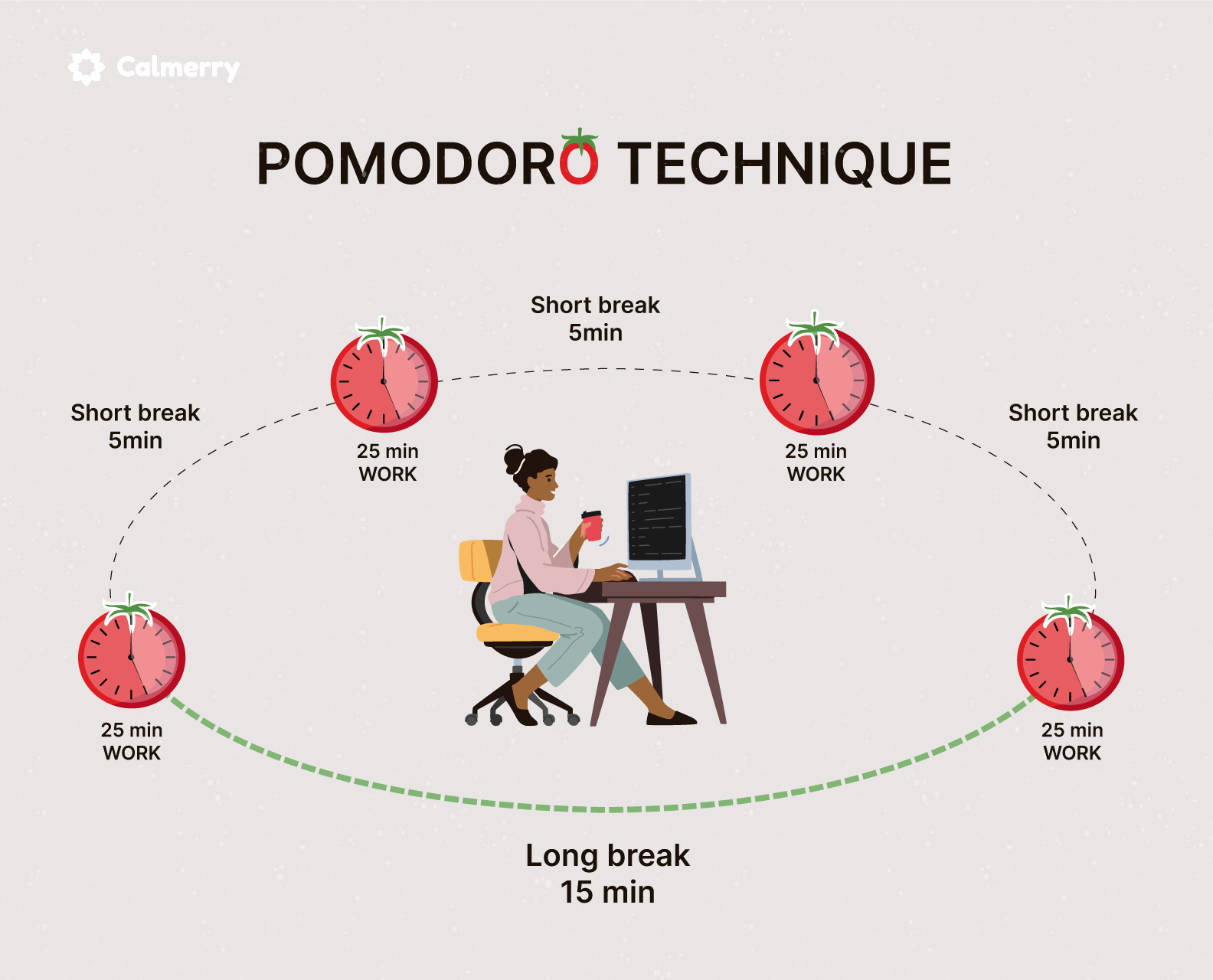 Also, if you feel overwhelmed, delegate tasks where possible. Many people have a heavy mental load, juggling career, childcare, and home management. Sharing this load will ease the strain and give you more rest time.
To avoid burnout, there are times when you will need to take a mental health day, say "no" to a request from someone else, or permit yourself to focus on the activities you enjoy.
3. Sensory rest
Most of us are subjected to sensory overload throughout each day. Computer screens, smartphones, artificial lighting, and multiple conversations (both electronic and in-person) can lead to over-stimulation. Although it might not seem like it at the time, sensory stimulation can be exhausting.
Developing self-awareness of sensory overload can help you unplug from the modern world. Scrolling through social media won't give you the sensory rest you require when you finish a Zoom call. Instead, leave your phone alone and close your eyes for a few minutes.
Try not to watch television or look at your smartphone or another screen in the hour before you go to bed, either. In this way, you can look after your sensory well-being to counteract overload.
Sensory overload can prevent you from enjoying your senses. Unwind to some soothing music, eat something delicious, or light a favorite candle to enjoy its scent. Treat your senses to something you love mindfully rather than allowing them to feel beaten.
4. Creative rest
If you lack motivation or your career has become stagnant, you may not be getting enough creative rest.
It is very hard to feel inspired in work or life if you are not exposed to people, places, or activities that excite you. So if you work in a plain white office, add some character. A plant, some artwork, or photos of new cities you'd love to explore may help to get your creativity flowing again.
If life has become dull and you lack the drive to do much at all, you might blame it on being tired. But more likely, you need to find something that sparks your passion.
Perhaps you miss hiking? Get your boots out and plan a day trip to the mountains or a trekking weekend. When you return, you'll have experienced creative rest that will help you feel reinvigorated.
Creative rest can also be found in dancing, painting, singing, writing, sewing, and crafting.
5. Emotional rest
Recognizing when you need emotional rest may be one of the most important factors in ensuring good mental health. To meet your own needs, you must express your feelings and be honest when you need to cut back on pleasing others.
As your self-awareness improves, you will know whether you can support someone else when they ask. For example, if someone asks you to walk their dog or pick up their child from school, and you know this will increase your stress levels, it's acceptable to decline, explaining that you are already at full capacity.
Besides, you may find journaling helpful when you need emotional rest. Alternatively, reach out to a friend or arrange therapy to explore your feelings.

6. Social rest
Connected to emotional rest, social rest involves taking a break from draining or demanding relationships. Toxic people, people in crisis, or those with a negative outlook, can inadvertently cause negative emotions to surface or exhaust those around them.
If you can feel someone else is dragging you down, or if a relationship has become toxic, take a break. Instead, seek out supportive and meaningful connections in your life that raise you up.
Social rest can also involve taking a break from socializing. If your personal life has been busy, clear your social calendar and get some rest on your own. Alternatively, block out time to focus on spending quality time with loved ones.
7. Spiritual rest
Spiritual rest can lead you closer to a deeper sense of purpose in life. Those who are religious may experience this form of rest in prayer or the religious community. For others, spirituality is about better understanding your connection to the world and realizing your purpose or place within it.
For those who do not pray, spiritual rest may be experienced in meditation or mindfulness. Numerous apps are available for those who prefer guided meditation to help them re-establish an internal spiritual connection. In addition, taking a walk outside can connect you to nature, aiding feelings of spiritual growth.
For many, journaling is an excellent way to learn to accept yourself and delve deeper into exploring your place in the world. Regularly documenting your thoughts and feelings is an effective way to better understand your personal strengths, weaknesses, and aspirations so that the future choices you make are constructive and purposeful.
Subscribe
to our mental health digest
Let us support you on the way to better mental well-being. Get expert tips and insights on mental health delivered to your inbox monthly.
Final thoughts
Rest involves more than just a good night's sleep. Being aware of Dr. Saundra Dalton-Smith's 7 types of rest can help you establish new patterns of resting. By resting in a variety of ways, you take a holistic approach to ensuring that you feel better comforted in body, mind, and spirituality.
And therapy can help you to understand the source of your anxiety, burnout, or emotional overwhelm, develop new patterns of rest, and teach you how to create more time for yourself. So, you can start your journey to better health on Calmerry.
Сheck your mental well-being for free: