How to cope with a job loss or a sudden career change later in life
Many of us hope for a successful long-term career that will lead us to graceful and honorable retirement after years of good work. But sometimes, events unfold not as we've planned them. Or maybe the change was expected. Regardless of whether the career shift was anticipated or not, it brings a lot of things to worry about. Suddenly, you don't have funds to afford that long list of things you have to pay for to supply your life.
Start your therapy journey today
88% found Calmerry to be as effective or more effective than traditional therapy.
95% found it to be more convenient than traditional therapy.
A high level of stress and grief
Losing a job as an older person may result in lots of grief. It's stressful to lose your position at any point in life, even during student years. It's difficult to lose a source of money. But for older workers, it might be a devastating situation, especially when they have a family to care for, other financial and community responsibilities. A job loss also can harm one's self-esteem, make them feel powerless and out of control.
Getting a new job doesn't fix everything. Even a positive change brings stress. While getting a new job may add some improvements to our lives, such as a higher salary, any benefits from the company, more professional opportunities, it might also bring issues. For example, we could find ourselves in a position where we are no longer an "expert" because we are closer to the bottom of the career ladder in this company. Also, a new job might need us to rearrange our daily life, which can be very stressful and frustrating, too.
Coping instruments to know
Stress caused by job loss is not much different from other kinds of stress. So the coping skills are quite similar. There are a couple of things that must be in the core of your daily life — you need to eat healthy and nutritious food, get enough quality sleep, be physically active. In other words, it's vital to take care of our physical condition. That will give you the energy you need to handle the stress.
Plan and get ready
It's important to be ready for any situation. Even though planning can be stressful by itself, bringing a fair amount of anxiety, if you have a decent plan for a certain predicament, it will be less stressful when you face it. Also, don't hesitate to ask for help and always let your friends and family members who will be impacted by these changes know what you are going to do in the nearest future. Planning everything to the details allows us to get that much-needed structure that will be a cornerstone of our well-being during difficult times. And see if you can outsource some things — for example, if a new job gives you more income, think about getting assistants that will take care of daily tasks such as cleaning.
It's important to be kind to yourself and take mental health breaks. Even if you feel like you don't have time or resources for anything that could make you feel less stressed, you should find a way to do those things. Meet your friends, start seeing a therapist, ask your family for support. Remember that it's okay to be frustrated, scared, and feel lost. It's also normal to dislike the new job if that's the case. Even if you feel guilty for not being happy with a new job — it's also fine. Try to find peace with your emotions and be patient with yourself and your family. This transition period will pass.
Don't forget to reward yourself even for small things. And it's better to plan these rewards. For example, you could set some time aside in the evening for your hobby as a reward for a hard day of work. Or you could reward yourself with some family time to feel appreciated, loved, and cared for.
Remember that it's okay to grieve, feel stressed and frustrated. All you need is a bit of planning and a couple of things that will let you cope with it — something that comforts you. Then you'll successfully go through this phase with as minimal damage as possible.
Start your therapy journey today
88% found Calmerry to be as effective or more effective than traditional therapy.
95% found it to be more convenient than traditional therapy.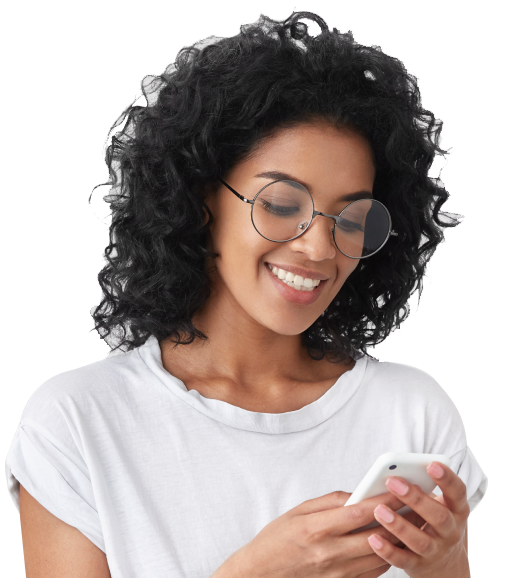 "
Thank you for such quality couples therapy services! Video and text sessions with a counselor really helped us. I was satisfied as there was no need to leave my house to get a talk with a professional. You saved our relationship and took it to a whole new level.
Amanda
September, 2020
"
We went through the couple counseling with my partner and felt some positive improvements in our relationship. I am grateful to the counselor we spent a few months with. All efforts are now giving great results. We found a better understanding of each other, I became more patient and tolerant, so it's possible to say that the therapy was effective not just for us as a couple but for me as an individual.
Courtney
September, 2020
"
I like Calmerry because of the pricing and conditions! It's much cheaper than other therapy platforms and apps.
David
August, 2020
"
It was a great challenge for me to find a therapist who is right for my needs, but I succeeded. Our first session was more like Q&A but maybe such a path helped me find my counselor.
Allison
September, 2020
"
We had a rough period in our relationships, and I didn't even believe it would work out after couples therapy sessions. Luckily for us, our therapist was a great professional, and he helped us find the main causes of our constant fights. Now, we do so much better, and I do my best not to repeat my old mistakes. I had plenty of valuable lessons and tips that I implemented in our romantic life. Want to recommend this therapy platform to every couple.
Billy
September, 2020
Advice For Good Mental Health
Find advice and support from mental health professionals for common problems. Learn about self-help strategies that can help improve your mental well-being. Tips for good mental health from Calmerry.
Personality tests have been offered for decades, and on the internet, you can access a few decent quizzes at any time. These tests are quite important as they will allow you to self-reflect. After completing these tests, you will know yourself as a unique individual...